New & Interesting Narrative Essay Topics
Calculate the price
Usually, the content of the text is organized around one topic. Sometimes several topics can be intertwined in the text. However, try not to get distracted: it is better to write a few compact texts on various subjects than to write many unrelated paragraphs.
The following mistake is inherent in many authors: they try to show in the text everything they know. Thus, they are constantly distracted by the central theme of the story. Of course, the desire to show your awareness, your originality, or the power of your imagination is commendable. However, the reader may get lost in all the additional information and lose interest in your text. Therefore, try to limit yourself to digressions and concentrate on the main topic. If you have some very original idea that you want to share it is only tangentially related to the main topic, then devote a separate paragraph to it.
In case you choose the topic yourself, this is not so scary since you can adjust it in the work process. It is essential to remember that if you understand that your topic has changed if you need to revise what has already been written and try to supplement it with relevant information. Otherwise, the text may come out fragmentary: part of the text is written on one topic, part on another, ending on a third. If the topic is set and, accordingly, it can be adjusted, it is necessary to continually check how well what you write about is related to what you are asked to write about. You have familiarized yourself with several important aspects of the topic, so let's move on to other steps.
What Does It Mean To Write a Narrative Essay?
Initially, let's define what a narrative is, and then it will be easier to give meaning to this type of essay. Narration, in contrast to description, is an image of events or phenomena that do not co-occur but follow each other or condition each other. The shortest example of a narrative text in world literature is Caesar's famous story: "I came, I saw, I conquered." He vividly and accurately conveys the essence of the story - this is a story about what happened.
Personal narrative essays reveal closely related events, phenomena, actions as objectively occurring in the past. That is why the primary means of such a story are perfective past tense verbs that replace each other and call actions. The sentences of narrative texts do not describe actions but tell about them; that is, they convey the event itself, the action.
Each text written as a narrative can be divided into three semantic parts - beginning, middle, and end. Each of them has its canons and features. The face may contain the following elements of creative writing:
addressing the reader;
the general idea of ​​the text, which will then be revealed and proved in the course of the story;
an aphorism that contains generally accepted truth;
a short description of the scene;
the character.
The middle of the material can be built in different ways. Events can be presented chronologically and randomly - depending on the author's intentions. The end of this text contains some denouement of events or an element of reasoning that proves your statements' correctness.
How to Choose the Best Narrative Essay Theme?
An essay is a standard academic paper designed to determine how much the student understands the science he is studying. However, students are often confused when choosing interesting narrative essay topics for themselves. Therefore, we have prepared some tips.
The first thing we advise is to browse the literature in your field: books, thematic magazines. Even just studying the table of contents, you can stumble upon good ideas. But don't choose problematic issues as a topic. Thus, you run the risk of compressing the text's volume because, having answered the question, you will not develop the thought further.
The second thing you need to consider is that the article's topic should be useful to you. It is worth choosing areas that you do not fully understand that have yet to be studied and determine the details since working on the article. In this case, it will be the key to your further success, and you can write the best creative essays.
The last most crucial parameter is the degree of coverage of a particular topic. Of course, each author wants to achieve a real breakthrough in some unobvious direction, but you need to assess your strengths and capabilities correctly. Perhaps, in the overwhelming majority of cases, work in an already illuminated order will bring you more fruits.
Best Narrative Essay Ideas From Experts
No matter how much you love to write, the day will come when you need inspiration sooner or later. We will argue with those who say that inspiration is such a distant and elusive state. Inspiration is just one part of writing. Every author is looking for inspiration to write a text. We've compiled a selection of tips on where to look for ideas and college essay topics:
Films. Sometimes the hero of a movie can suddenly say something unique, and you think: "This thought can grow a great text to write!" or "I will include such a remark in the text!" Sometimes the writers have great dialogue. Excellent camera work can be inspiring too.
Forums. When people post on the media, they rarely care about the style or beauty of the presentation. More often, they write to convey information or to share an idea. However, these ideas can be exciting and inspiring.
Art. It is an excellent source of inspiration for a writer who wants to be done by great things. Of course, this cannot be compared to viewing artworks in the original, but you can always put an image on your computer desktop and watch.
Music. In addition to the previous point: you can download and play great music - from Mozart to Beethoven, from The Beatles to Radiohead. Play music in the background; it will pick you up and carry you on the waves of inspiration to future text.
Friends. Chatting with friends - in real life or online - can inspire you to create something new.
Now that you know where you can get ideas from, here's our list of exciting topics.
Experience
My story about how I first rode a bike.
My mother taught me to sew, and now I dream of becoming a designer.
I dreamed of seeing the sea at least once, and my parents helped me with this.
What feelings overwhelmed me when I was first presented with a phone.
My first experience was celebrating a birthday with friends.
I first learned how to bake cakes, thanks to my grandmother.
My first relationship with a boyfriend/girlfriend.
My first adult party.
This was the first time I spent the night at a friend's house, and it was cool.
The first pet that I picked up on the street.
How I overcame my fear.
The moment I realized the importance of self-care.
A concert that changed my perspective on music and art.
The summer I spent volunteering and how it impacted me.
How I participated in a protest or social activism event.
Childhood
My best place I've been as a child.
How my family and I celebrated our birthday as a child.
My friends in childhood and now
Who I wanted to be as a child.
Why are there good times only in childhood, and when you grow up, the joy of life disappears?
What were the games in my childhood, and what are the games of the younger generation?
How have my preferences in life changed, and what do I want to achieve now?
Favorite childhood hobby.
Why is it necessary to instill respect for older people from childhood?
Why do we love parents in different ways in childhood and only from time to time understand the value of the spent together day?
A childhood memory that changed my life.
The best summer of my childhood.
Perks and challenges of growing up as an only child.
Overcoming trauma: My journey to healing from childhood abuse.
Adventures of a childhood explorer: Discovering the world around me.
School years
School is a small life.
School of my dreams.
What can you learn in school?
My favorite teachers at school.
Why do I love the holidays at school?
School uniform: pros and cons.
Why should you value your school years?
Does the school program correspond to the knowledge of the students?
Would I like to go back to school years?
School love.
My first day of high school.
The most memorable moment of my school years.
Importance of extracurricular activities in my high school experience.
How I found my strength and resilience in middle school.
The lessons I learned from my teachers.
Relationships
Why do you sometimes have to part with your friends?
How can you use simple kind words to influence the relationship between children and parents?
How can a profitable business relationship be achieved with the help of negotiation? Describe what a case study is.
Why can the relationship between daughters and fathers get complicated over the years?
My first parting with a soul mate.
Why do we today forget to appreciate the time spent with grandparents and our relationship ceases to be strong?
How to achieve a good relationship with your ex-boyfriend or girlfriend?
What promotes good relationships between friends?
What should you do to stay on good terms with your mom and not be rude about trifles?
How do you learn to build good relationships when you get into a new team?
The ups and downs of a long-distance relationship.
How a relationship changed my life for the better.
The challenges and rewards of an intercultural relationship.
The moment I knew my relationship was over.
How I learned to communicate better in my relationship.
Morality
Ethics is a moral or "practical" philosophy.
Morality in the life of a person and society.
The golden rule of morality.
Morality: specific features of its content, structure, and function.
Violence is a categorical moral prohibition.
Moral awareness and moral behavior.
Basic concepts of the origin of morality.
Good and evil as the basic concepts of moral consciousness.
The essence of moral freedom.
Morality is the basis of culture.
The time I stood up for what I believed was right.
How a moral dilemma changed my perspective on life.
The impact of a moral role model in my life.
The consequences of making an immoral decision.
How I learned the importance of empathy and compassion.
Interests
The interests of society and the individual: the problem of combination.
Needs, interests, values.
Concept of national interests: general parameters. The world economy and international relations.
The concept and structure of national interests and their role in international relations.
The place of national security in the structure of state interests.
How to combine your interests with your studies?
How to channel talents and interests to drink in success?
Why do parents suppress the interests of the child and impose their ideas?
How do peer interests influence personality structure?
Can you use your interests without harming other people?
How pursuing my passion changed my life.
The challenges and rewards of turning a hobby into a career.
The impact of discovering a new interest.
The journey of mastering a skill or talent.
How sharing my interests brought me closer to others.
Traveling
Outstanding travelers of the Ancient East. Routes and results of their travels.
Promising directions for the development of world tourism.
The first tourist and excursion organizations in the United States.
Transport and communications of the ancient world.
Discovery of the sea route to India - the journey of Vasco da Gama.
Types of tourist services and their characteristics.
Incentives for Travel and Migration in Prehistoric Times.
My best trip abroad.
The most extreme trip ever.
Who did the shopping for souvenirs while traveling?
The life-changing experience of traveling solo.
Challenges and rewards of immersing myself in a new culture.
The impact of a memorable trip on my perspective.
The journey of discovering the beauty of nature while traveling.
How traveling brought me closer to my loved ones.
Student life
Student life is full of bright moments.
Studentship and youth are two identical concepts.
The moment of entering a college or university is the most exciting one.
Student life is a time of new acquaintances.
Complex rhythm during student life.
How to adapt to new subjects that were not in school?
Do dreams of student life match reality?
How to combine work and study at a university or college?
Can you succeed in your career while still a student?
What lesson can you learn in college life?
Challenges of balancing academics and extracurricular activities.
Impact of a memorable teacher or mentor on my academic journey.
The journey of discovering my passion and choosing a major.
Ups and downs of living away from home for the first time.
How forming meaningful friendships shaped my college experience.
Imagine if
Imagine if you were president, what would you do first?
Imagine, if you were an astronaut, what planet would you fly to?
Imagine if you could read minds, what kind of good deeds would you do?
Imagine if you could travel in time, would you like to change your life?
Imagine if you were allowed to fulfill three cherished desires, what would they be?
Imagine, if you had an infinite amount of money, where would you spend it?
Imagine if you were alone in the world, what could you do?
Imagine, if you knew all sciences, what discoveries would you make?
Imagine if you became a star; what exactly is your specialty?
Imagine if you had a super ability, which one?
Imagine if you could communicate with animals.
Imagine if you had the power to change one thing about the world.
Imagine if you could switch lives with anyone for a day.
Imagine if you could live in any fictional world or universe.
Imagine if you could see into the future.
High school life
What subject is worth studying in the last grade to successfully enroll in a higher educational institution?
Is it worth organizing parties at high school?
Is there bullying in your older school?
What can you do after school at a higher school?
How did you grow up throughout your studies up to now?
What achievement can you be proud of in high school?
What problems can you face in a higher school?
How to pass exams correctly and graduate from high school?
Should I wear a school uniform at a higher school?
How to become a leader for peers in a higher school?
Challenges of finding my place in high school.
Ups and downs of navigating high school friendships and relationships.
The time I overcame a challenge and grew from the experience.
The impact of a meaningful community service project on my high school journey.
How I learned to balance academics and personal life in high school.
Ethics
The main problems of environmental ethics.
The highest moral values ​​in the system of ethics.
Professional ethics.
Ethics of business communication: subject and specificity.
Love is an attitude ethics of love.
Moral and ethical problems of interpersonal communication.
Etiquette is an external manifestation of moral culture.
Honesty and fairness in ethics.
Is it ethical to introduce the death penalty?
How ethics sounded and what rules Aristotle introduced.
The time I faced an ethical dilemma and how I resolved it.
The impact of a personal code of ethics on my decision-making.
The journey of developing my own ethical beliefs and values.
The consequences of making an unethical decision.
How I learned the importance of integrity and honesty.
Inspiration
Inspiration is nothing short of beautiful among the simple.
There is no single source of inspiration. The real source is my worldview, the principles that guide me in life.
Each person has experienced a state of inspiration at least or several times in his life.
Genius is one percent inspiration and ninety-nine percent sweat.
I look with admiration at women who use their power and manifest it. I admire them - they are a real inspiration.
Those who have no experience wait for inspiration; the rest just get up and go to work.
Inspiration can be found in anything.
A talented person sees the world around him differently. Every detail becomes an inspiration.
Good music is the most effective way to free up space for inspiration in your head.
Inspiration is needed both in poetry and in the sciences.
The time I found inspiration in an unexpected place.
The impact of a role model or mentor on my personal growth.
The journey of discovering my passion and purpose.
The power of art, music, or literature to inspire and move me.
How I learned to find inspiration within myself.
College Life
College is a good start for your future career.
College is the first training ground that prepares us for university.
College teaches us to grow up.
In college, we are responsible for our actions.
As Mark Zuckerberg Spoke: "To create Facebook, just go to college."
College is a kind of protective bubble. You get into it and for several years forget that the real world is raging behind the walls, while you are only worried about reports, exams, and championships.
What is the best college degree program to choose from?
How to do your academic studies in college?
Being a college student is prestigious.
How to write a motivation letter to get accepted to college?
Transformative experience of discovering a new passion in college.
The impact of a meaningful internship or research project on my college education.
Growth and development I experienced through joining a campus organization.
Lessons I learned from living with roommates in college.
How I balanced academic pursuits with self-care and personal growth in college.
The Best Places In The World
I love to travel and my favorite place on the map in Italy.
There is no more beautiful place than the Merced River.
You should see Zhangye Danxia as it is an incredibly beautiful place.
If you are dreaming of seeing tall trees, you should visit the Bamboo Forest.
Tunnel of Love is an incredible place for couples in love.
The Kawachi Fuji Garden is decorated with colorful paints and is the most fantastic place in the world.
Li River is considered the cleanest river on the planet, and I dream of visiting it.
If you are a mountain climber, then you should visit Benagil Cave.
Grand Canyon in the United States opens up new landscapes for tourists.
China is a place where the development of technology is growing every day.
How I visited a natural wonder of the world.
The impact of immersing myself in the culture and history of a foreign city.
The awe and wonder I felt while exploring a UNESCO World Heritage site.
The lessons I learned from connecting with locals while traveling.
How visiting a remote and untouched destination changed my perspective on the world.
Favorite Activities
I love making music; it brings me happiness.
I go to acting classes and dream of becoming an actor.
I paint pictures and put them up for auction for sick children.
I am a sportsman, and I am proud of my occupation.
Swimming is hard work, but in competitions, I open up better.
My hobby is dancing, in which my soul feels calm.
I love computer games, so I created my application.
I love flowers, and my vocation is to be a florist.
I love helping patients, and therefore I want to become a doctor.
I love animals, and that's why I created a shelter.
How I discovered a new hobby or passion.
The impact of pursuing a creative outlet on my personal growth.
The sense of accomplishment and fulfillment I felt from mastering a skill.
The lessons I learned from participating in a team sport or activity.
How engaging in a mindfulness practice improved my overall well-being.
Gender Sexuality
I have a boy in my class for which many girls fall.
A woman needs to be slim and beautiful. Why?
What is the role of women and men in the modern world?
Why aren't adult sites banned on the Internet?
Why should teachers talk about sex in school?
Why are feminists increasingly organizing rallies?
Does the school need gender and sexual education?
Why do parents think that raising sons is more comfortable than raising daughters?
The Game of Thrones book series is open about sexuality. Is this acceptable in the modern world?
Have you ever seen a situation when there was gender inequality?
The process of coming to terms with my gender identity or sexual orientation.
The role of community and support in my exploration of gender and sexuality.
The experience of advocating for LGBTQ+ rights and equality.
The importance of representation and visibility in media and society.
How I learned to embrace and celebrate my authentic self.
Basic Types of Narrative Essay
There are only four types of this essay that you need to know about and be able to distinguish:
exposition;
description;
narrative;
argument.
Expert Tips for Writing a Successful Narrative Essay
Writing the text correctly is essential for getting good grades and forming a creative personality. Indeed, in creating an author's work, the student is instilled with respect for the literature or science. This makes it possible to expand the vocabulary, correctly operate the acquired vocabulary significantly.
The following items must be included in the narrative essay:
the presence of a clear structure - ties, climax, denouement, otherwise the text will turn out to be uncomplicated as if stitched from different pieces;
the thoughtfulness of the topic - this aspect provides for the preparation of basic questions, the answers to which you see in the process of writing;
the presence of argumentation - the use of other people's quotes and statements is outstanding, but at the same time, it is desirable to explain why you decided to use these particular statements;
consistency of the text - following the basic principles, you need to observe a certain number of words in a paragraph, correctly place accents, not overload sentences;
adherence to style - you must understand which words are appropriate, for example, in work based on a picture, and which are desirable to use when writing a note for a wall newspaper;
dosed use of information material - here it is essential to be able to find a worthy place for it in work while avoiding confusion in the sequence and manner of presentation;
literacy - the use of grammatical norms, expressiveness of speech, richness of vocabulary.
Students' Mistakes When Writing a Narrative Essay
The most common mistakes students make in a narrative essay are:
Misunderstanding of the essay's topic.
The inconsistency of the work's content with the proposed topic.
Insufficient analyticity, replacement of judgments with a retelling of the text of a work of art or a critical article;
Wrong understanding of the theme, idea, and problem of a work of art.
Absence in all the compositional parts of the work (introduction, central part, conclusion), violation of individual parts of the work's proportionality.
Violation of logic in the presentation of the idea of ​​an essay or the presentation of material.
Absence of quotations, distortion of quotation material.
Factual errors (incorrect character names, dates, plot distortion, titles).
Spelling, punctuation, and stylistic errors.
We have selected the best themes and shared essay writing options, which means that you have all the tools to create the perfect text. We recommend using tips to avoid these common mistakes.
Are you having trouble writing a narrative essay or don't know how to write evaluation essay paper? Contact StudyBay, and our experts will help write essays for everyone on any topic with an anti-plagiarism check. We are ready to write a quality essay, and in return, you will receive an A+.
New Here? Get $5 OFF
Your First Project
We are a team of enthusiastic professionals and geeks in our field.
At the very start of the project
Who Are the Experts?
Our experts are alumni from the world's top universities and colleges.
All of them have successfully passed the Studybay examination and proven their competence to our team.
Our experts have graduated from the best universities in the world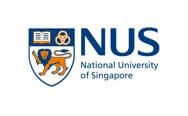 Our Clients About Studybay
Contacts
Want to contact us directly? No problem.
We are always here for you



Order an academic assignment
Enter your email address to order from this writer.