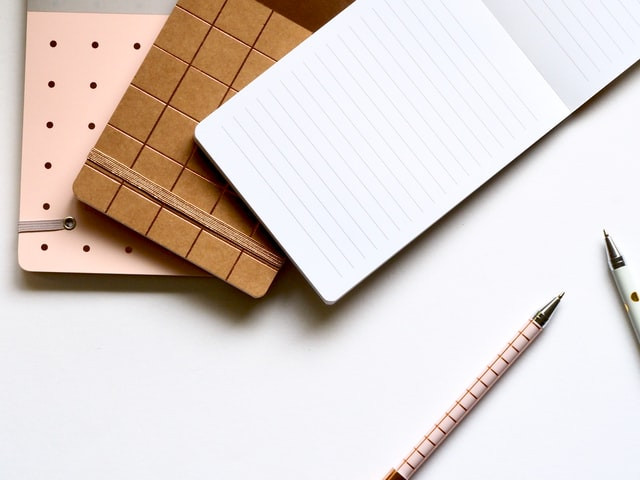 Most students have dreamed of entering renowned universities and work for prestigious organizations. One of these influential institutions is the National Honor Society (NHS), a nationwide organization based in the United States that caters to high school students.
However, to be a member of the NHS, one must undergo an arduous and demanding application and selection process. It is not enough that you have academic achievements and stellar academic performance. The organization also values your personal views and even philosophy in life.
Thus, one of the significant parts of its application processes and your NHS life is writing essays. This is a common way for organizations to assess the character traits of a high school student. Your essay's content may reflect your leadership skills, character, biases, and other competent capabilities that can make you an asset to the organization.
Whether it is for your application entry or you intend to write about the NHS itself, you must have an in-depth understanding of the topic. At the same time, you must be articulate to deliver your ideas comprehensively and coherently. This article will show you how to formulate a thoughtful essay and will also present suggestions and tips on how you can secure your national honor society membership.
An Overview of the National Honor Society - What You Need to Know
As mentioned, you must be familiar with the organization first before being able to write an essay.
What the NHS is All About
The NHS is an organization that awards recognition to students of impeccable academic record and exemplary social involvement. Every recipient of the NHS scholarship can be considered a role model in establishing noteworthy service projects while maintaining a professional grade point average.
Eligibility and Application Requirements
Before proceeding with your NHS application, ensure that you can comply with the given requirements and qualifications for eligibility. The main criteria for eligibility lie in the four pillars of the organization that will determine your NHS membership.
Four Pillars of NHS:
1. Scholarship
Students must achieve a cumulative GPA of not less than 85, B, or 3.0 on a 4.0 scale.
2. Service
The student must have accomplished at least one volunteer work. This includes community service activities that are not paid.
Community service refers to hours used to benefit the following:
People experiencing poverty, discrimination, abuse, poor health, old age, and/or physical-mental limitations
Protection of animals or the environment for which an individual does not receive financial compensation.
3. Leadership
Students must have secured leadership positions in other school-based organizations or clubs to prove their competence as problem solvers and thought-leaders.
4. Character
Students must be role models of good character and responsible citizenship.
Benefits of Being a Member
Being a member of the national honor society has its perks. Being affiliated with the organization establishes your credibility for other applications, such as in college admissions.
Other benefits include:
Access to webinars and other educational resources;
Workshops that improve career readiness;
Service mindset and top-notch quality of performance.
National Honor Society Essay Structure
We will break down the general sections that are commonly present in essays National Honor Society Essay Sample segments. Academic texts generally follow a standard structure, often used in admission essays, scholarship essays, and specific research papers.
Introduction
The introduction marks the beginning of your entry. You must ensure that your introduction is catchy and exciting to sustain the reader's willingness to finish your article. This section lays out the intent and creates a first, crucial impression of the writer.
Take note that the introduction must be:
Relevant
In the case of the national honor society application essay, you must be able to feature the organization's remarkable qualities and outstanding performance. For a scholarship essay, you must establish why you are eligible and worthy to be granted the scholarship or slot.
Concise
A one-paragraph introduction will do. Make your intentions clear, and do not add unnecessary details that may only confound your message.
Catchy
The NHS body is keen on selecting students with a unique profile and impressive list of extracurricular activities. Make your personality shine through an attractive introduction.
Body and Paragraphs
Optimize your NHS essay's body to chronicle your experiences that are significant in nurturing your leadership and interpersonal skills. Here, you can share your strengths and weaknesses as a student and how your skillset can contribute to the organization.
Conclusion
Wrap up your essay with a powerful conclusion that leaves a lasting impression on the reader.
National Honor Society Essay Examples
Below is a simple application of the guidelines and National Society Essay examples:
Introduction Sample of a National Honor Society Essay
Being a member of an elite and progressive organization such as the National Honor Society is both an honor and an avenue for more excellent service. For the longest time, it has been my goal to pass the application and become a part of the NHS. This opportunity can significantly help me fulfill my ambitions and extend my capabilities for the benefit of my community and the nation at large.
Body Sample of an NHS Essay
I. Description of NHS
I have witnessed the significant contributions of the NHS to culture and society. The organization inspires greatness through the recognition of outstanding and remarkable high school students all over the country. Such activity can spark the youth's interest and enthusiasm in creating an inclusive and progressive society, empowered by free speech and intellectual discourse. The organization also uplifts and amplifies the campaigns of many non-profit organizations.
I want to see myself as a contributor to the organization's continued success and a catalyst of positive transformation in my immediate community.
II. Personal Traits
I share the progressive ideals of the NHS in promoting productive discussions and the individual flourishing of citizens for the sustained development of communities. This interest has enabled me to develop leadership qualities that can prove helpful to achieve my endeavors. With hard work, I continue to test the waters and be the best that I can be. I am proud to say that I am a student with a competitive GPA and a citizen with liberal visions.
III. Personal Weaknesses
However, despite my strengths, it is undeniable that I sometimes struggle with inevitable setbacks and weaknesses. These include my bout with anxiety and my fear of losing. The root of my concern is in being scared of not being good enough and derives from an unhappy childhood. My fear of losing makes me overthink whether what I am doing is worthwhile.
Sample of the Concluding Statement
Nevertheless, I am confident that NHS can help me cope with these weaknesses and overcome my limitations. I have a highly driven mentality, which makes me a valuable asset to sustain the organization's relevance and growth.
Why Is It Not an A+ Essay?
All in all, the sample essay you've just read is quite good. However, there are parts of it that can be improved to make it brilliant.
The essay's introduction demonstrates that the student is inspired about becoming a part of the NHS. Yet, it tells nothing about the student and lacks that "something" that the admissions committee will remember. Add some personal details, such as:
"I am an aspiring author, and with the support from NHS, I would be able to fulfill my dream of applying my talents in the educational sphere. For several years now, I have been creating guidebooks that are focusing on helping students find their spheres of interest and make conscious career choices."
In other words, when it comes to your ambitions, skills, and dreams, do not put them into generalized terms. Instead, elaborate them!
On the contrary, the part describing the personal weaknesses is a bit too deep for such an essay. We all have our weak sides, and it is great when we realize and accept them. However, when presenting yourself in written form, it is better to mention them in a less profound manner.
For example, you can write: "No one is perfect, so despite the variety of skills and strengths I possess, I have weaknesses as well. For instance, it may take me extra time to double. And triple-check the results of my work, as I want everything I do to be top-quality. Besides, I am yet to develop the skill of public speaking, as I get extremely nervous when having to perform in front of big audiences. However, I believe that realizing a problem is a huge step towards its resolution, and I am constantly working on self-improvement".
Tips on Creating a Brilliant Essay on the National Honor Society
Here are some of the typical writing mistakes that you should avoid to maintain your output quality.
1. Avoid a vague or non-existent thesis statement
Having an unclear statement may ruin the whole essence of your essay. If you fail to establish your intent as a writer, readers might get the wrong idea of what you're trying to convey or may not understand the whole essay altogether.
2. Never commit plagiarism
Plagiarism is considered an intellectual crime and may automatically warrant disqualification of your application.
3. Learn from veteran writers
If you are not skilled in writing yet, do not hesitate to reach out for assistance from excellent writing services, such as Studybay. Do not solely depend on them, though. Instead, treat them as avenues to improve your writing.
The guidelines enumerated below can enable you to have a well-defined structure and intelligible discussion in your essay. Overall, these can enhance your craft in essay writing.
Read more about NHS updates and news to integrate socially relevant ideas into your essay.
Check your grammar and sentence construction. Ideas may get distorted if you cannot phrase them correctly.
Be honest in your assessed strengths and weaknesses.
Highlight your good qualities.
Summary
These are valuable tips for you to generate a compelling NHS essay. Make sure to familiarize yourself with the organization's background, application requirements and processes, and eligibility qualifications. By applying these tips, you will have all the means to produce a winning essay.
Feel that you need help to deal with National Honor Society Essay? Ask Studybay! Our experts provide writing services and online tutoring for students.
We help students with: