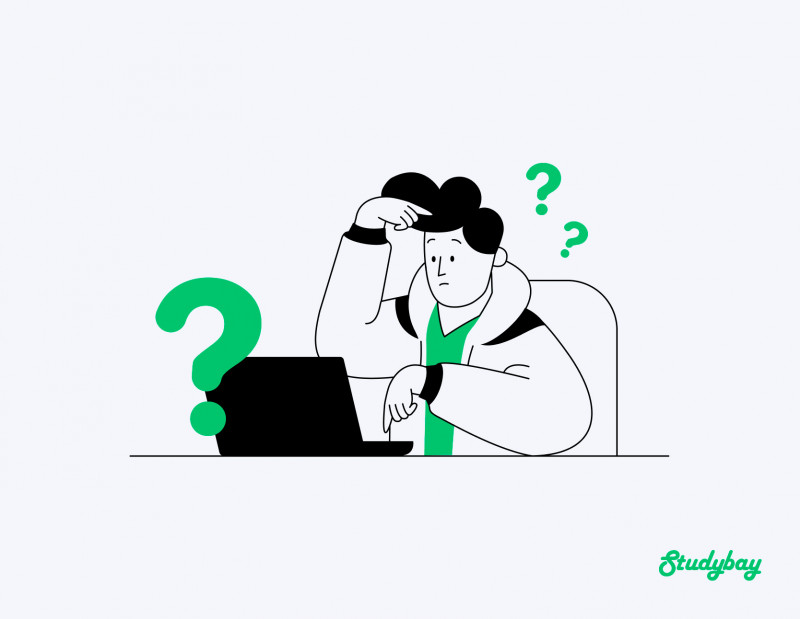 What Is a Proposal Essay?
Let's say you're having a conversation with a group of people. In the middle of all the small talk, you have an idea. There will now be those who have opposing views. In that situation, you should have ample evidence to support your allegation. This real-life scenario is portrayed on paper in a proposal essay. You must convince your reader that the idea is sound.
A proposal essay differs slightly from an explanatory essay or a 5-paragraph essay in format. You can rearrange the components or remove some of them. What is important is that you choose one of the good proposal essay topics.
A Detailed Outline of How You Should Write the Essay
Start with an attention grabber or a hook. It can be an interesting anecdote or a fact. Do not start as a news reporter. Think like a marketer, as if you are selling something. You want to capture the interest of the reader, not bore them. Topics for proposal essays should be engaging.
Introduction: You will provide background information to help the reader dive into the topic. If you start with the proposal directly, there is a risk that the reader might lose interest. You need to establish a foundation for the stronger points.
Proposal: Keep this part very brief as you state the purpose of the essay. A few short sentences are more than enough. Here is a word of precaution! Never provide any supporting material in this section.
Plan of Action: How will you show the audience that you are well-prepared and know what you are talking about? For this, you must "convince", "give details", and "anticipate".
Outcomes: Now, it is never a good idea that you ramble on a subject and explain why you are doing so. The desired outcome should always be there.
Resources: Try to include as many sources of information as you can find. These can be newspaper articles, web articles, videos, research papers, and other material. The support must be full-blown.
Conclusion: This is the part where you summarize the content. Introducing new ideas at this stage could be confusing for the reader. Give a gist of all the paragraphs. Keep it concise. Finish strong!
Citations: Never forget to add in-text citations and references. This will give your work a more professional appearance.
Proofread and revise: Do not submit your work right away. Go through your work twice and revise as needed.
Useful Tips for Choosing a Topic
Here comes the daunting task of choosing topics to write a proposal essay on, which you always try to avoid. It is not that difficult. The key to writing a successful essay is to conduct thorough research and plan, and you must stay enthusiastic about the content.
Before selecting a topic, you should think about the area that you are interested in. If you start with a random topic, chances are you might lose interest and produce something that lacks quality. That will waste your time, and you will end up getting a lower grade than your class fellows.
Generate Good Proposal Essay Ideas
If you want to stand out among your batch mates, "brainstorming" is the story's hero. Try to think of proposal topic ideas for an essay that you believe nobody in your class will explore.
Start by creating a list of potential proposal essay topics. After that, start with the screening process. Cross out the topics that cannot be supported by enough evidence and examples. In this way, the only topics left will be the ones you can work with without losing interest.
Do not forget that there should be your "willingness" to conduct research or to dig deeper. If you are a person who wants to attempt something by conducting a cursory investigation on the topic, then you are in trouble.
Carry out secondary research. The Internet is your best friend here. So, hop on a chair and glue yourself to that laptop screen. Look for as many good proposal paper ideas as you can.
Choose a Topic with Existing Evidence
Try to come up with the proposal essay topic ideas that have a lot of supporting evidence. If you choose a topic that cannot be backed by examples and relevant material, you will run out of words after a paragraph or two. So, you will be stuck with incomplete content, and it will be too late to start over.
Let us look at an example. Suppose you want to write an essay on "how to feel good".
First of all, this is an abstract topic
Secondly, this is one of the proposal essay topics that don't research, you will not be able to find relevant research papers related to it
Drop the thought of writing on such issues right away. Instead, it would help if you chose a topic like "How to increase funding for research". Just go to google scholar and check out the plethora of material that is just waiting for you.
Find the "Right" Topic
Try looking for enjoyable ideas but not too "enjoyable" proposals. Some topics for proposal essays are way too simple and obvious and will not make a strong impact on the reader. Think about it. Your friend will write on the topic "How to promote tolerance" and you, on the other hand, will write about "How to declutter your room".
So, try to develop the topics that can be portrayed as real societal issues to get a good grade.
Identify an Issue
A proposal essay is all about identifying issues and proposing solutions; it might not be that difficult. Think about psychology proposal essay ideas topics. You will have to research with a tiny wiggle room. Getting out of the realm of psychology will be a bad idea.
Now, coming towards the good topics for a proposal essay. You can identify an issue in society that is countless. Ask yourself this question directly, and you will be able to pinpoint five in a go.
Pick an Argument
For all who are excited about arguments, well, here is an entire essay for you. Whatever topic you choose, it will be debatable in several ways. You can give multiple perspectives and angles to support your idea. That means you can provide a different idea from that of the other writers.
This is your war zone. You can be as creative in terms of protecting a clan of your proposal argument ideas. When you are stating the views of other research papers, do not forget the in-text citations. It will give more relevance to your creative or technical writing.
It is essential that your proposed topic be timely and pertinent. Recent events could serve as an excellent example of proposal essay topics.
Now that you are well-harnessed, let us move toward the types of topics.
Proposal Essay Topics for College Students
When your teacher announces an assignment related to a proposal essay, do not rush yourself. Choosing a topic for a proposal essay, argumentative essay, descriptive essay, or other research paper is quite complicated. However, some methods can simplify this task. We recommend using these techniques:
Brainstorm. First, create a comfortable atmosphere. Then think about what problem you would like to address in the topic and start generating ideas. After brainstorming, there are a ton of ideas for proposal papers that need to be sorted. Cross out any problematic topics to write about, or you cannot find authoritative articles on them to support your thoughts.
Research. The students are looking for research in science that interests them. Thus, you can simultaneously select relevant topics and sources for the argumentation of your proposal assignment ideas.
Reviews and opinions. More experienced writers are also looking at peer reviews and opinions to find a good topic for a proposal essay. Using this technique, you will always be aware of the events that society is discussing.
Research Proposal Essay: Essential Elements
A proposal paper is a kind of academic document in which the writer must put forward a problem of concern to society and propose a solution. This paper has a well-argued format, but several text elements distinguish the document from typical essays.
For example, in-depth research is the most distinctive element. The author of the future article needs to allocate a lot of time to analyze the available papers to put forward a thesis. This is another essential element of the essay proposal.
Once you put forward a thesis statement, you must find evidence to support the ideas for proposal essays.
Thus, you face convincing the reader that your idea deserves attention, and that the reader can trust you. Therefore, choosing a topic where you can convince the audience of your opinion is essential. What are some good proposal topics? Persuasive, argumentative, and concrete ideas can force the reader to take a fresh look at the problem.
Also, the proposal essay contains the following elements:
Research problems and questions
Convincing thesis statement
Statement of purpose
Plan on how to solve the problem
Conclusion
List of used sources
It is critical to come up with the most intriguing and specialized research proposal essay topics in order to ensure your success in creating a research assignment.
Interesting Proposal Essay Topics 2022: List by Experts
Very often, teachers allow college students to choose proposal writing topics on their own. Therefore, you need to use one of the methods described above to generate ideas. Sometimes brilliant ideas come to your head, and sometimes they fail. Also, you must explain why the topic is relevant to society.
We understand that this is difficult to do and, therefore, provide you with a proposal paper topics list. In the list, you will find ideas for different fields and sciences. Use the themes based on your teacher's needs and interests.

Motivation Topics
Students have a great interest in motivational topics. You can call the reader to action and motivate them to do good things. Check out the motivational proposal essay topic ideas:
Does money motivate people to do good things or make them aggressive?
How do you learn to deal with setbacks and not get depressed?
Can we learn from other people's mistakes?
What makes a person happy? Can we create happiness ourselves?
Perfectionism is destructive to a person and kills his personality. How to deal with this?
How should you build your future to enjoy life in old age?
How to deal with an emotional breakdown while defending a project?
How to simplify the writing process of academic assignments and find time for hobbies?
How can classroom activities affect your future life?

The Internet and Social Media
The Internet and social media are topics that always interest the audience. Here are some formal and informal project ideas you can explore further in detail:
How to share information securely through social media?
Do children watch TV too often? How much does TV impair children's vision?
How long should airtime last so as not to tire the listener?
Is it possible to photograph people without their permission if you are in a public place or on an excursion?
Should people be taught the ethics of online communication?
Will students be using social media to improve their learning?
Is it acceptable for a student to communicate with a teacher on social media?
How to declassify false information on the Internet?
How do people fight cyber-crimes?
How can a student learn to ignore Internet cyber bullying?

Environment and Climate Change Topics
Climate change is being talked about all over the world. If you are interested in this problem solution and want to express your opinion about the current situation, write this essay. Take advantage of proposal essay topics about climate change:
Global warming: catastrophe or blessing?
Causes and consequences of peat and forest fires.
Climate change: consequences and counteractions.
Problems of the World Ocean.
Forecast of abnormally cold winters - reality or fiction?
Global Ecology and climate: anthropogenic and cosmogenic concepts.
Global climate change: new risks and new opportunities for economic development.
Water resources, climate, health - what should people first of all care about?
Can humans influence climate change?
What awaits people affected by global warming?
How to raise awareness among people in terms of keeping the environment clean?
How to teach environmental laws to the general public?
What can be done about dangerous landfills?
Is there a real solution to tackle the problem of plastic bags?
How to encourage people to use cycles to commute?

Healthcare Topics
The trend of the twenty-first century is health. You have a multitude of options in this sphere. From drugs to diseases, you can pick any medical topic. What's more? Well, you have tons of research available on these proposal paper topics by renowned individuals. Here are some good proposal essay topics that are interesting to discuss:
Does veganism harm or benefit a person?
Can antidepressants have a bad effect on the patient's psychological state?
How to convince a child to take care of health from a young age?
Should educators teach how to formulate a diet properly?
Children, who need a strict diet, can eat in school canteens?
What can replace caffeine, and how does this affect health?
How many hours should a person sleep to feel cheerful?
Can I be treated without pills?
Do athletes have to take a drug test?
Can extracurricular activities make a student more successful?
Online health trends.
How can cancer research be funded in a developing country?
The new types of diets.
How to ensure that your child is telling the truth about not taking drugs?

Government, Politics, and Society Topics
Some moral and ethical issues in society may be explored in the proposal argument topics. If you would like to discuss public policy, politicians' behavior, how to make a difference in society, or how to protect same-sex marriage, you can write a proposal essay.
You can choose the topics in your own country. Start by exploring the political sphere and try to see if you can come up with new project proposal ideas. Here are some topics:
Violence, sexism, and discrimination - which companies fight for women's rights?
Why is a politician passionate about plundering society's money instead of improving the lives of the population?
Why doesn't the government fight homelessness and help people on the street in any way?
Should the death penalty be returned for child abusers?
Should the organizers of gay parades be punished, or do they have the right to vote, like ordinary people?
Should the government reduce the birth rate of children in China?
Why doesn't the government provide free health care for low-income families?
Is it possible to improve the country's economic performance without restricting immigration?
Should experiments on human cloning be banned?
Is society able to protect a woman who her husband beats?
The effect of US elections on the entire world?
US- Israel relations and its implications on the middle east.
How can the living conditions of US veterans be improved?
How can the issue of illegal immigration be tackled responsibly?

Business Topics
If you have a knack for business, then you can nail this essay. Just choose one of the topics to write a proposal essay on that will persuade your teacher to give you the highest grade.
Businesses are battered by significant financial losses with the arrival of the coronavirus. The entire Internet is discussing news about how to survive the offline business. There is a lot of information on this topic, and we advise you to pay attention to the following business proposal essay ideas:
Do people need to take business courses to improve their qualifications?
Young people with creative ideas should work in the business.
If women are given more rights and opportunities to manage the business, then economic performance will increase.
Women help to sign necessary contracts and make good deals.
Due to the coronavirus, many companies have suffered. Why?
Cargo taxis for business provide expensive services. Can you find an alternative?
Do shops need a cash register in 2022?
Legal support of business - a necessity or a wish for a business owner?
Online promotion is the foundation of business success.
Where can businesses find orders under quarantine conditions?
The issue of unemployment and the measures that can be taken to tackle it.
How to plan a successful marketing strategy.
A marketing plan serves as a blueprint for a company.
The reasons behind the cult following.
How can businesses build brand loyalty?
Private vs. public enterprises.
How organizational culture affects the overall operations of the company.

History topics
You are in the twenty-first century. Before you, many people created history. This can be boring for some people. However, if you are one of those who watch WWI videos in your leisure time, you can choose this area. Below are some examples of proposal essay topics that can help you come up with your topic:
Many politicians supported fascism, but as soon as it gave terrible results, politicians turned away.
Why did the Second World Won lead to technical progress?
With the advent of democracy, many rulers have lost their political control.
People in the third world don't want to hear about democracy.
Many African countries suffer from the laws imposed by politicians.
Why were people kinder in past centuries?
How did people fight disease in times past?
Why did women have to go to balls to get married?
Why did the princes give up titles and choose love with a poor girl?
What mistakes did Hitler make in World War II?
Gender roles in roman society.
How can Machiavelli's "the prince" be applied in today's society.
The impact of Karl Marx's theory and its application in the modern world.

Arts and Culture
You can come up with topics related to cultural issues. Just scan your environment and think of the problems that must be brought to the light. Here are some sample proposal essay topics that can kick start the engines of your brain:
Lack of tolerance in society.
Traditional and modern family values.
The consequences of social pressure on teens.
The issue of debts in society.
The issue of morality in today's society.
The importance of gender-neutral words.
The problem of overspending in today's generation.
Why is art important for society?
Film industry after WWII.
The growth of the fashion industry after the 1960s.

Music Topics
You can talk about music as much as about history. There are different styles and genres of music in the world. Musicians also use various instruments. Do you love music, and do you have something to say on this topic? Then use our proposal writing ideas and create a masterpiece:
Classical music allows you to develop stage skills.
In the Roman Empire, the bone flute was the most popular musical instrument. Why did the Romans appreciate her?
Shakespeare is considered the person who contributed to the development of classical music. Why?
What role do women play in the development of music?
Hip-hop - is music or a weird combination of words?
Why did travelers love to take their guitars with them?
What magical properties does the harp have?
Blind people have learned to play the piano. How did they do it?
There are hundreds of violins in the orchestra. Why do musicians prefer to use this instrument to perform musical works?
Bach is a great musician who is known all over the world. How did he create music, and what was his inspiration?
The evolution of music.

Proposal Essay Topics About Animals
Zoology is a science that studies the structure, vital activity, and variety of animals, as well as their importance in nature and human life. Therefore, you can speculate on many good topics for a proposal paper:
Why is water the primary habitat of numerous systematic groups of fauna and flora of the Earth?
How did the evolution of insect mouthparts go?
How did lamellibranch mollusks adapt to the passive lifestyle of biofilters?
How did life begin on Earth?
What place do parasites take in human life?
Are insects useful or harmful in agriculture?
Ticks and their significance for humans.
Is the digestive system of animals different from humans?
Multicellular organisms - how did evolution occur?
How can people stop illegal pet trading?
How could machines make pets self-sufficient while their owners are away?
How can zoos be safe without using cages or glass enclosures?
What is a new dog breed mix that would make the perfect pet?
What is the best way to bring extinct animals back to life?
Offer simple ways to deal with stray animals.
Discuss universal mandates on pet ownership.
What are the best ways to protect animals in polluted waters?

Education
This might be the most comfortable area for you to tackle. As a student, you can come up with a multitude of issues that can be solved. If possible, consider a controversial topic for an essay. A problematic topic is more engaging because there are various points of view about the subject.
You can write for or against a contentious issue to express your feelings. It might aid you in your future strategies for internal and external research grant applications. You can take inspiration from the topic proposal ideas stated below:
How to make the most out of your degree.
The importance of sex education in school.
The integration of technology in today's educational systems.
Traditional vs. modern teaching methods.
Are grades the proper measure of a student's intelligence?
Gendered career options.

A Student's Lifestyle Topics
Students love to write about current issues and problems. For this reason, the most popular academic papers are proposal essays. Check out the topics for a proposal essay on undergraduate campuses and students' lifestyle:
Is it possible to get good knowledge while at home?
How can students help an educational institution become successful?
What relaxation techniques can you use to relax after a hard day at college?
How do you learn to read more and memorize lesson material?
How to behave in a new school to make friends?
How can we learn to be kind to those students who are causing college problems?
How to dress at school so that the outfit does not cause much resentment from classmates?
What are school clubs worth attending to develop a community?
How to keep up with your studies and not get tired?
How student retention can be improved.
Think of all the issues that you encountered as a child, or you think that prevails in today's society. Best proposal ideas for school are often related to social issues. Here are some sample topics:
How can children be protected from peer pressure?
How to train your children to tackle bullying?
The role of the teacher in disciplining a child.

Technology
For all of you who are tech-savvy, here is some good news! You can use all of the information that nobody wanted to hear in your write-up. Here are some examples of proposal essays topics:
The relationship between creativity and technology.
How can cyberbullying be stopped?
The importance of data analytics and artificial intelligence.
Should children be given electronic gadgets?

Sports
The sports enthusiast will be happy to know that this essay can be related to something they love. You can get ideas for proposal topics for college students from the modest but practical list below:
How to convince parents that they let their children engage in extreme sports?
Should college athletes be given scholarships?
How does the internet play a role in motivating students to play sports?
Criteria for sports coaches in a high school.
Essay Writing Services Ready to Help with Any Difficulties
Essays as a new genre of work entered our life gradually. The first who began to create this style were writers, teachers, and students at universities in the literary direction. But over time, this writing style began to spread, and today essays are practiced in schools and colleges.
Pupils do not always find this literary writing style easy. Due to the tight schedule and large amount of material, it isn't easy to get acquainted with all its nuances. Therefore, it is better to turn to a professional writer. Experts with relevant experience will be happy to assist you in selecting good topics for proposal essays, creating a template, and writing your English essay.
The writing service can offer a student an urgent need to order an essay, saving time and precious nerves. The authors will help with finding the best topics for a proposal essay quickly, and the paper will be full of unique facts and the author's best practices.
In other words, an essay that you entrust to the experts will be highly unique and literate. Help from a professional is the key to your success and the opportunity to get an A+. Don't miss your chance to be the best student!
FAQ
What exactly is a proposal essay?
It is exactly as it sounds – a well-defined problem description with a solution proposal and supporting justifications. An excellent essay of this type includes research and persuasive writing aspects (why is this solution the best option?). The topic of a proposal essay can be both academic and non-academic.
How do you write a good convincing essay?
There are lots of issues and topics that can help you to write an essay. You need to present a valid argument supported by concrete facts and implications. The opening statement should state your argument. Make it both spectacular and humble. Making an outline could be beneficial.
What should I include in a convincing essay?
A proposal paper, like any other essay, must be well-structured and cohesive. Decide on a format, a title, and an outline for your future thesis before you begin writing. Start with suggestions for proposal essay topics to address in the body part. Include pertinent instances and supporting arguments. Then, include a suitable introduction.
What is a proposal argument?
A proposal argument is a type of argument structure that focuses on presenting a proposal as a solution to a problem, detailing the contents of the proposal, and providing compelling reasons to support the proposal argument essay topics. This style of essay works effectively if you perceive an issue that needs to be fixed or a change that needs to be made.
How do you organize a proposal essay?
An essay that is based on a proposal will often have an introduction, a proposal, a plan of action, and a conclusion. These are the four primary components of a proposal essay. The topic of the essay, the arguments you make, and your point of view will dictate the structure of your essay.