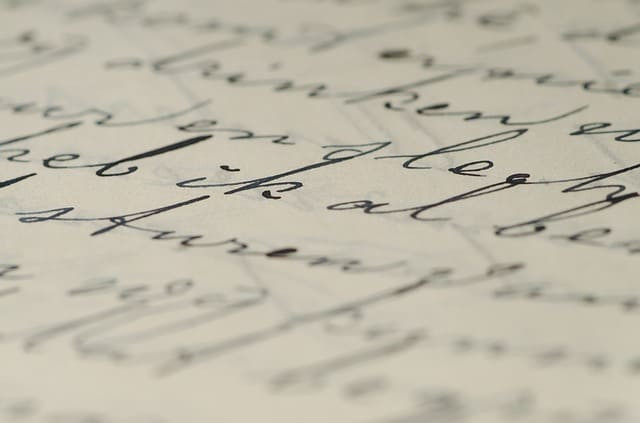 Plastic surgeries are a debatable issue that has been raising heated discussion for years. That is why, when teachers and professors have to give their students an argumentative essay topic, the ambiguity on plastic surgery often comes up.
If you have an assignment to write an argumentative essay on plastic surgery, you will find all the information you need in this guide. Read ahead for detailed examples and effective tips on writing an A+ plastic surgery argumentative essay!
Plastic Surgery Essay Sample
Below you will find an example of an essay written by Erica, a high school student from Florida:
Botox, liposuction, facelift, breast reduction - all these procedures are not foreign to the ear nowadays. In the 21st century, many people make the choice of undergoing plastic surgery. It is done to address birth defects, traces after accidents, burns, or scars.
Doctors eliminate subjective body imperfections so that a person feels comfortable in society - after all, there is so much attention drawn to body image. Also, aesthetic plastic surgery enables people to combat wrinkles, excess fat, stretch marks after pregnancy, corrects the shape of the nose, lips, breasts, and ears.
Changing the physical appearance is a difficult step, which becomes even more of a challenge for its proponents, considering the social pressure that exists around this topic. In this essay, I will introduce the opposing points of view on esthetic surgery.
Plastic surgeons can perform miraculous transformations with human beings, and some people are willing to take this opportunity. The greatest benefit of plastic surgery is undoubtedly the chance to get rid of serious congenital or acquired physical defects, which often have a very strong effect on a person's mental health and greatly interfere with their life. This refers, for example, to defects such as a cleft lip or scars and injuries from accidents.
Plastic surgery gives a person a way to regain self-confidence, get rid of certain stress factors, and establish happier personal relationships. Dissatisfaction with oneself disappears, self-esteem rises, and a person begins to look at the future with optimism.
On the other hand, there are always risks involved, and sometimes surgeries do not go as planned. Therefore, no matter how much we would like, it is impossible to guarantee a positive outcome.
Besides, the rehabilitation period after the surgical operation can be ruined by the patient's failure to follow the doctor's recommendations or due to an individual physical reaction.
Also, sometimes the result does not match the patient's expectations, resulting in a depressive state. Besides, the hematomas and edema may lead a person to a stressful state.
Why Is It Not an Excellent Essay?
Erica's essay is an example of a finely written work that follows the Rogerian model. It provides value to the reader and has smooth transitions between sections. However, it is not likely to receive an A grade. Here is why:
The Introduction Is Not Captivating the Reader's Attention
The first paragraph of the essay is undoubtedly informative. However, it fails to make the reader want to learn more.
To improve it, Erica could have included an element that would fascinate the reader, such as statistics or an interesting fact. For example:
$16.7 billion was spent on aesthetic surgeries in 2019 in the US alone!
It is a surprising number that will make the reader engage more in the text.
The Use of Personal Statements
Even though you want your writing to sound vivid, it is best to keep argumentative essays impersonal. Thus, Erica's sentence "In this essay, I will introduce the opposing points of view on esthetic surgery." can be replaced with:
This essay will focus on describing the pros and cons of cosmetic surgery and driving a conclusion regarding this practice.
Avoiding personal statements makes an argumentative essay sound more proficient and less subjective.
The Absence of a Conclusion
Erica's essay doesn't have a logical ending, leaving the reader second-guessing the purpose of the text. How to improve it? By adding a conclusion! For example:
Plastic surgeries are rather expensive, and it may be challenging to find a trustworthy specialist. However, regardless of many underlying risks, aesthetic surgery practice has proven to be effective for the majority of people choosing to do it. For many patients, plastic surgeries have opened the doors to a new life, which makes them an attractive solution for thousands of people every year.
This conclusion manages to reveal the author's point of view without resorting to any radical claims.
Which Structure Is Suitable for a Plastic Surgery Argumentative Essay?
Argumentative essays typically use one of the following formats:
The Toulmin model: introduction, claim, grounds, data, and evidence to support the claim, counter-arguments, conclusion.
The Rogerian model: introduction, analysis of two opposing views on a topic, opinion statement, conclusion.
The structure you select in your essay depends on the assignment requirements you have received and your own preferences.
Which Pros and Cons Can You Include in the Essay?
An argumentative essay on plastic surgery should tackle a variety of factors. For a clear structure, it is best to divide them into pros and cons.
Pros of Cosmetic Surgery
The possibility of getting rid of the features considered as defects.
The opportunity to feel attractive after improving the body parts aesthetically.
Boost of self-esteem, which further on has an impact on the person's life.
A chance to look younger.
Cons of Plastic Surgery
Potential post-operational side effects.
Psychological impact, such as depression, anxiety, disappointment.
Possible disfigurement.
The risk of harming the health due to an unsuccessful operation.
Thus, while describing positive elements, you must also highlight the potential dangers of cosmetic surgical procedures mentioned in research papers. An essay on plastic surgery must provide a balanced overview of the topic.
For example, while explaining the potential contentment of a person willing to undergo a rhinoplasty or breast augmentation, the essay must also mention the surgery procedure's possible side effects.
Sources to Use in an Argumentative Essay
Research is an important prerequisite before providing essay arguments. Thus, it is crucial to use only reliable sources for your written work. Here are some links you will find useful when writing an argumentative essay on cosmetic surgery:
2019 Plastic Surgery Statistics Report
More Tips on Writing a Brilliant Argumentative Essay on Plastic Surgery
Even when you know the structure for essay writing, you should still be aware of the following tips to achieve an A+ grade:
Decide on your opinion regarding the topic and form a powerful thesis statement. For example: "Despite all the potential benefits of cosmetic surgeries, such procedures have significant drawbacks."
Make sure your argumentation is not ambiguous. Provide a balance of the pros and cons of plastic surgery. However, don't mix the arguments in one paragraph not to confuse the readers.
Draft your argumentative essay. A draft will allow you to see whether you are missing any arguments. Or, perhaps, you forgot to include a conclusion just like Erica?
Proofread your essay and check its uniqueness. Don't let grammar mistakes lower your grade. Also, do not copy the information from medical resources. Instead, rephrase it to avoid plagiarism.
Also, remember that sticking to deadlines is crucial. If you happen not to have enough time to fulfill the requirements for a persuasive essay, do not hesitate to turn to professional homework help services, such as Studybay!