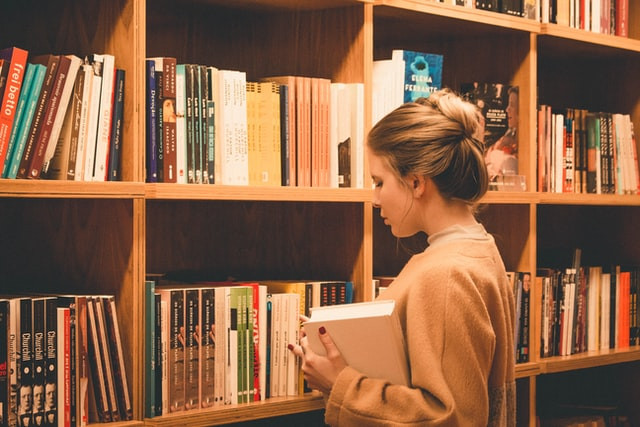 Before starting this essay, you must know the complexity of the content. There are several points that you should remember:
Structure: try to check what a cohesive essay looks like. Each paragraph must give a queue about what the next point is going to be. In simpler words, try to build a connection in everything. The content must stay in line with the central theme.
Understanding: your writing must reflect your knowledge on the topic. It must not give the impression that an amateur has written it.
Critical Evaluation: collect as many supporting points as you can select information from valid sources only.
Quality of the content: Write in clear English. Refrain from using overly complicated words. You must cite all of the research papers that you have used.
The composition of your content must be in three parts: introduction, main body, and conclusion. Details about each of these will be articulated later. Keep a balance between word division. If the essay has a word limit of 1000 words, then write the first and last part in 100 words each. The rest of the 800 words must be allocated for the body paragraphs. Remember, each of the paragraphs should communicate a different point. Otherwise, it would look illogical and will tarnish the overall quality.
The Field of Psychology
It is the study of the human mind and actions. It includes a multitude of sub-fields as the field is multifaceted. These branches are "human development", "social behavior", "health", among others. It studies the conscious as well as the unconscious phenomena. Psychologists want to explain and understand the emotions, feelings, and overall actions of humans. They do this by observing and experimenting. Now, you might be wondering why this is such a famous field. In layman's terms, it helps you explain why people act in the way that they do. When people have certain mental illnesses or are generally depressed, here comes the role of these professionals. They help reduce suffering by conducting therapy. The patients are asked about their past experiences. This is helpful in the prediction of their future behaviors. So, these health professionals play a significant role in promoting healthy minds by preventing mental illness by continually researching and conducting therapies.
What Constitutes a Well-written Psychology Essay?
Hold your reins! What goes inside the content is of significant value. If you jump right in, you are going to produce a terrible piece of writing. Take a breath and look at the essay question carefully. Then try to recall all of the theories or ideas that are somehow related to it. Go to your lecturer and ask for guidance. This will allow you to gain a fresh perspective on the way you are planning to answer. Conduct preliminary research. Skim through your lecture notes. As you are in the initial planning phase, it is not necessary to have in-depth knowledge about the theories. However, if you have a gist, then, you are on the safe side! Once you are done with this task, the next step is to make a mind map. This will act as a blueprint for you. Like a house built on a strong foundation, these rough ideas will act as a core for your content. Try to bring your entire argument on a piece of paper. Now that you have a skeleton of ideas laid out, you should move towards supplementary readings. Now is the time to collect supporting points for the theories or notes collected in the primary phase. Though you might be tempted to jump right at the mind map, you must control such temptations. A great piece of writing is produced only after careful planning and a lot of supporting points. If you do not know what a research paper looks like, try to look for a sample on the internet. You can get it by simply searching "research paper example". Your writing style must have the same level of professionalism.
Process of Writing a Psychology Essay
This is the part that you have been waiting for. So, take out your notepad and start taking short notes. It will act as a little warm-up before you get to the real thing. The points below will explain all of the ideas that were discussed above. It will help you peek inside the world of essays. You can also ask your psychology tutor to help you with these points. Try showing the elements and take further information on how you can perfect your writing. Let us get started!
Begin by Formulating Your Strategy
If you have a bachelor of science degree, you will be familiar with how complicated this stuff can be. This is why planning is a must. You cannot skip this step. This is because the opportunity cost of skipping this is unimaginable. Oh well, imagine having terrible content that is both illogical and has completely diverged from the central theme. You would be surprised to see the figure of the students who fail due to careless mistakes. One of them is not understanding the title. This costs them precious exam points. As for you, now that you have read this article, you are enlightened forever. So, start by reading the topic details. Focus on the keywords of the essay question, as these should be a part of your writing. After this, move on to the strategy part. Determine the steps in which you are going to move. Ask yourself if you have primary material such as course books or not. If not then, head towards the library to get your supplies. If you do not have a laptop, try to plan a time to conduct secondary research in your research lab at the campus. This stage is all about to get those brain juices flowing.
Research Phase
This is where you will use all those research skills. Analyze your topic in-depth. The starting point can be the databases that are readily available in your college or university. If you want to save your time, then just skim through the abstract of the research article. In this way, you will be able to tell in a flash whether the paper is of your use or not. Download all of the material and email it to yourself. Visiting the lab, again and again, can be very tiring. Google is not an excellent option to search for good material that will add value to your content. You can shift towards google scholar. It would be best if you also looked at the paper's impact factor as a higher impact factor indicates that the paper is of high quality. This is the stage where you utilize that notebook of yours. Start making short notes. Suppose you find a great case study. Then, try to connect this material to the theory that you will be stating.
Introduction
If you want to create a truly impressive essay, then it is advisable to outline. Though, you might not be the ones who suffer from writing blocks now and then. When you get to writing, there can be an instance when you get a Eureka moment because a strong point struck your brain. However, a second later, lo and behold, that point skips your mind, and you hear nothing but the sound of crickets. To be safe from such frustrating situations, outline.
After you write the outline, move towards the introduction. It might sound effortless. How hard can it be to introduce a topic? Well, there is more to it. You must start with a hook that will capture the attention of the reader. Then introduce the topic, its background, and give a gist of the entire outline you have prepared. You will also write a thesis statement that will explain the what, why, and how of the topic. It must be limited to three sentences as it explains the main idea of the essay. Try to keep your key argument in the spotlight. Do not deviate from the topic by giving unnecessary details about the background. Remember, just like you decided by the abstract that if you want to use the research article or not, the reader of your essay will do the same. However, here the content in concern is the "introduction". So, write a strong article to create a halo effect. The instructor will get the impression that the rest of your content will have the same quality.
The Body Paragraphs
After you are done with the introduction, start by explaining all of the points in separate paragraphs. Keep them of equal length. Begin with a topic sentence. Keep it brief as the next sentence will explain it. Then move towards the first supporting point. Give an example of your supporting point. After this, conclude the paragraph by writing a closing sentence. This is where your paragraph will end, and you will begin the next one with a new topic sentence. Do not forget to put in-text citations of the sources that you will be using as your examples. If you leave this part out, it will comprise the credibility, and the plagiarism report will not be a happy one. So, try to mention everything both in the references and in the body paragraphs. If you are dealing with long, complex psychology essays, you will have to perform the literature review. This will be a brief recap of all the papers that you used in your work.
Conclusion
This is the last part of the psychology content. You will give a summary of whatever you explained earlier. Avoid repetition and wordiness. Just give a gist of the outline, as you did in the introduction part. You will be restating the thesis statement.
However, you must paraphrase it first. The length of this paragraph will be equal to that of the introduction. Do not cite anything here. Just because it is the end part of the essay, do not try to corner it. You must finish strong. Sum up everything while maintaining the flow. Stay formal till the very end.
APA Style Formatting
Once you are done with the writing part, you will then move towards the formatting part. Add a reference section at the end of psychology content. This will contain the list of all sources that you have cited. You can use online websites that can generate references and in-text citations. This will save much time, as you will avoid the frustrating task of manually typing everything.
In the APA format, you will use the following structure:
Introduction;
Body Paragraph 1;
Body paragraph 2;
Body paragraph 3;
Conclusion.
In case you are writing a more extended essay, then divide it into the following parts:
Title page;
Abstract;
Main body;
References.
For the citation:
Capitalize the paper title;
In case the author's name is not there, then use initials;
Capitalize author's name or initials.
Search for document formatting in APA style. You will be provided information from exact font style to page margins.
Psychology Topic Ideas
Now that you have a grip on how you will attempt an essay, it's time to move towards topic selection. There are plenty of sources that can be an inspiration for you. Writing the actual thing is worth learning, but do you know what is more important? "Choosing a solid topic!" So always go for something that interests you. This is not the time to take risks. Just keep your options open and do not decide only by looking at the title. Call Siri and carry out some quick research.
Specific Topics Related to The Field
You can narrow down your focus and concentrate on a subfield of psychology. This can either be health or any mental illness. You can take inspiration from the following topics:
Attitudes;
Leadership traits;
Nonverbal cues;
Love;
Aggression;
Social control;
Antisocial behavior;
Verbal communication;
Sexism;
Racism;
Homophobia;
Old age and mental health;
Exercise and mental health;
Work performance and depression;
Insomnia;
Abortion;
Violent games and a child's mental health.
Disorders And Therapies
Choosing a topic can be frustrating. If you do not want to focus on general or mainstream issues, then no problem! You can explore the psychological disorders and different types of therapy. Examples of such topics are:
Bipolar disorder;
Stress and anxiety;
Depression;
Phobia;
Borderline personality disorder (BPD);
Schizophrenia;
Cognitive-behavioral therapy;
Eating disorders.
Human Cognition Related Topics
If you still have not found an intriguing topic, then here is an idea. Try to explore natural abilities such as thinking and decision making. You will find it easier to write on these topics. The bonus point is that there is tons of research available regarding these areas. Here are some examples:
Judgment;
Sleep and dreams;
Attention;
Retention;
Language;
Hearing disorders.
Human Development Topic Examples
You might be very thrilled right now as these ideas can be absolutely nailed. However, you will be focusing on the early childhood phase when attempting these. This is because you will be discussing the entire development regarding one of these topics listed below. If you want, you can focus on the issues that affect humans in older age, such as dementia. Here are some examples:
Child abuse;
Gender vs. sex;
Violence and children;
Bullying;
Swearing.
You can look at some dissertations to get ideas regarding the topic. If you don't know what a dissertation is, then google it and go through some samples.
Analysis of a Research Article or a Book
If you don't want to wander in a forest of confusing issues, then don't! Instead, choose a book of your liking and go through it. A research article can also be an option. Make notes while you are going through the content. Jot down your comments too. Then, after you are done analyzing the text in detail, start writing a thorough critique paper. For example, you can choose any theory by Sigmund Freud, find the content, read it, and then comment on it. It would help if you were looking for content on databases instead of conducting a single google search. You can also visit your library. Just look for anything that will grab your attention.
Comment on a Famous Experiment
Just as you can provide critical analysis on books, you can comment on experiments too. There are some very famous, groundbreaking ones that are worthy of being commented on. Please read it in detail, and jot down your comments on significant parts of it. You can summarize this experiment and give the implications of it in your writing. An example of this can be "The little Albert experiment" or "Harlow's rhesus monkey experiment". Don't make hasty decisions. Choose wisely, and only after you have read a little about it.
Write Careers in The Field of Psychology
This is another possibility. You can search for different career paths within this field and write on it. The content will revolve around the duties, responsibilities, education, and other must-have traits. You must also comment on the earning that one can make by being in that profession. You can also draw comparisons between two different subfields. Try to choose exciting sub-fields as this might turn into a daunting task if you don't even want to search about them.
Design a Case Study of an Individual
Another exciting idea is that you can form a case study about individuals, groups of people, a community, or a society at large. This will require you to give a critical analysis of them. You will first have to choose a theory and then apply it to the subjects. For example, the "stages of cognitive development" by Piaget. Now, do not think of this essay as an opportunity to write about your best friend. It doesn't have to be about someone near you. You can choose historical figures, characters from films or Netflix Tv shows. Do not get carried away, try conducting thorough research, and then move on to the choosing part.
Looking for psychology essay help? Need to buy psychology research paper? We can assist you!