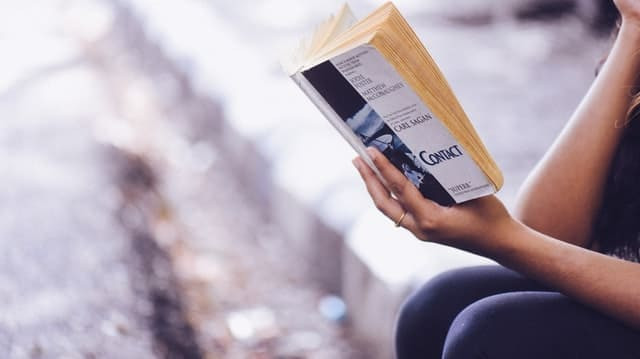 National heroes are part of the history of a country. The stories of these heroes play a huge part in their great works for the country.
Writing an essay about an event in the life of a famous person is considered a narrative essay. You need to tell a story through a series of events that significantly impact their lives and ultimately brought them to being a revered hero.
Here is an example of an essay on Jose Rizal's childhood years in Calamba. This essay will help you write about Jose Rizal's early childhood experiences that led him into becoming a hero. Students and academic workers can use this guide to create commendable essays on his life, works, and sacrifice.
Who Is Jose Rizal?
Jose Rizal was born and raised in Calamba, Laguna. He was the seventh child of Francisco Rizal Mercado and Doña Teodora Alonzo y Quintos and grew up to have an educational degree in land surveying and medicine. Pepe, Rizal's nickname, was already an intellectual even at a young age. Yet, he was most remembered for his works that motivated Filipinos to free the Philippines from Spanish rule.
Dr. Jose Rizal is the national hero of the Philippines. He was known for many great things, but his bravery was mostly presented in writing Noli Mi Tangere and El Filibusterismo. These books exposed the abuses of the Spanish colonizers in the Philippines that inspired the Filipinos' fight towards independence.
Rizal's books had cost him his life. A firing squad executed him with alleged treason ordered by the Spanish government. But his death was not in vain, as it also marked the beginning of the Philippine revolution.
Essay Sample - Jose Rizal's Childhood Years in Calamba
The early life of Jose Rizal is an integral part of his journey into becoming a national hero. When he was in Ateneo de Manila, he even wrote a poem, the "Un Recuerdo A Mi Pueblo" (In Memory of My Town), that described his town as he can remember when he was young.
The Rizal family lived in Laguna, and Jose was born and raised in Calamba. His mother had difficulty giving birth to him, so she made a vow to go on a pilgrimage when she survived with her son. Rizal went on a pilgrimage to a famous mountain shrine of Our Lady of Peace and Good Voyage with his father in Antipolo since he was born with the aid of divine providence.
Rizal's earliest childhood memories were from his native town that belonged to the Dominican Order. He remembered it lying in mount Makiling and at the East is Laguna de Bay within the Island of Talim. The first memory of Rizal was the scenic beauties of Calamba.
Since he was frail and sickly, his father built a nipa cottage near their hacienda just for him to enjoy. He even had an aya (nursemaid) to look after his health. He also meditated with his dog, Usman, on the lakeshore. Even if he couldn't go out, Rizal had siblings whom he played with. He loved his younger sister Concepcion that they called little Concha, but she died at the age of three. Her death was Rizal's first sorrow.
Rizal has always been devoted to God, with his mother teaching him catholic prayers. He had a daily Angelus prayer, led family prayers, and carried a rosary. He read the Spanish Family Bible and went to church. Rizal would even listen to the town priest, Father Leoncio Lopez's philosophies and opinions eagerly.
Rizal was inspired by his Uncle Gregorio about his love for education. His early education was through his parents, who taught him how to read, write, and create poems. He wrote his first poem entitled Sa Aking Mga Kabata (To My Fellow Children) and Tagalog comedy when he was eight. His parents even hired Leon Monroy to teach him Latin. When Monroy died, Rizal's mother sent him to Biñan to continue his studies, accompanied by Paciano, whom he treated as a second father.
The story of the moth that his mother shared with him when he was young made a great impact on Rizal's way of thinking. The moth had a tragic faith of dying as a martyr. Jose Rizal thought of this sacrifice as worthwhile.
His childhood years were the happiest period of Rizal's life. Calamba will always be the hero's town where Rizal was born and raised.
Essay Analysis
The essay has the basic structure of an introduction, body, and conclusion. It even included facts about Jose Rizal's life.
However, the writer made the following errors.
No Transitions Between the Paragraphs
The essay isn't coherent and smooth. The transition of the series of events in the life of Rizal was not appropriately separated, making it sound like the events are from different essays.
Too Much Information
There are many subjects involved in the essay. There were many places and information specified that could have been just generalized to avoid confusing the reader.
Lack of Explanation
The impacts of the events of the childhood years of Rizal into becoming a hero weren't explained well. The events were just stated without elaborating their effects on Rizal's journey into becoming a hero.
Unclear Series of Events
The essay started when Rizal was born, then jumped into his memories. There were many questions raised throughout reading the essay.
Why was Rizal sick?
Did he overcome his sickness?
Were his works when he was a child significant?
What lessons did his first teachers teach him what was important in his life?
What happened in Biñan?
These are some of the questions left unanswered in the essay. All are important in knowing and understanding Rizal's life.
Points for Improvement
In writing your essay, you can avoid the mistakes of the writer of the sample essay through the following tips:
Plan
Planning the structure of your essay will be your guide throughout the writing process. It will help you recognize the main topic from the sub-topics.
You can try making a mind map to brainstorm ideas and connect them. You can make a table, flowchart, or lists. The charts will help you know what your essay is about and the flow of your writing.
In Rizal's life, you can start creating a flowchart of the events in his life to recognize the sequence and organize it well.
Pay Attention to the Important Parts
New writers usually have a lot to say in an essay. They tend to write unnecessary details when they don't recognize the key points of their topic. You can write the details related to your subject and weigh its significance.
You can pick relevant events in Jose Rizal's life. Classify those that are under his childhood years and counter-check their importance.
Have a Clear Structure
Write an introduction of Rizal's childhood years that influenced his later life. You can also organize the series of events in Rizal's life in chronological order to have a clear transition and structure for the readers to follow. Lastly, write a conclusion of how the experience has molded Rizal to be a hero.
Include an Effective Thesis Statement
A thesis statement tells your reader how you plan to explain your subject. It determines whether they'll be interested in the topic and read the essay. You need to create an engaging thesis statement to have a good first impression with the readers so they continue to follow your essay.
The example essay didn't include an engaging thesis statement. You can write a strong thesis statement on the impact of the life of Rizal.
Example of a good thesis statement:
Calamba has molded Rizal into a hero he is recognized for.
As the readers see this, they will be thinking of questions like "How did Calamba raise a hero?" or "How did Calamba affect Rizal?" Then attempt to answer the possible questions your audience has.
Ask for Help
Once you are done with writing your essay. Ask the following questions:
Did I include all the important events?
Was the essay clear and engaging?
Did I avoid unnecessary details?
Is the flow smooth and understandable?
If you're having a hard time creating your essay, ask for help. You can ask your friends or relatives. Another option is to ask for help online. Many online platforms can guide you in creating an outstanding essay, like Studybay. Reach out to us if you need help with your thesis papers, research papers, and other custom papers.