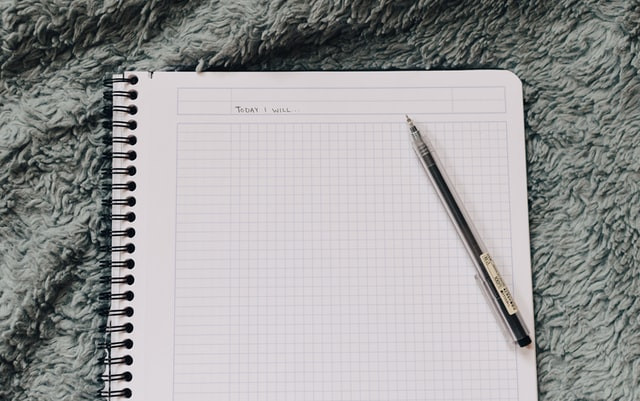 An essay proposal is the first step in producing an essay. The aim of a proposal is to convince the academic committee that your approach and topic are sound with the hope of you getting an approval to go on with the actual research. Apart from indicating your plan of action, an essay proposal should also contain your theoretical positioning and your relationship to previous work in that field. Knowing how to write an essay proposal is a critical skill in many occupations, from learning institutions to business management to geology. Your suggestions or ideas are more likely to be approved if you know how to write an essay proposal in a clear, concise and engaging manner. Knowing how to write an essay proposal that is persuasive and captivating is essential for success in many fields. The various types of proposals include book proposals and science proposals, but they use the same basic guidelines. Some of the elements of a proposal include:
Rationale for the topic selected: You should demonstrate why it is useful within the concerns of the discipline. It is good to also include the limitations of your objective and do not promise something that you will not be able to deliver.
Review of published work: This is also known as a literature review. You need to review the work that is related to your topic. You need to explain how your proposed work will build on the available studies and explore new territory.
Outline of your intended approach or methodology: You should perform a comparison with the already existing work where you can also include resources needed, costs and timeline of when you will get the work done.
Various disciplines may have varying standard ways of how to write an essay proposal. But in any case, when organizing your proposal material ensure you emphasize the specific focus of your research question. Use lists, headings and visuals which make cross reference and reading easy. Ensure you use a precise and concrete style to show that your idea is feasible and that it can be put into action. This can be done through beginning with why your idea is worth doing or how it contributes to the field, providing enough details to establish feasibility and showing your ability to handle possible changes or possible problems in focus.
Planning a proposal
The first step in how to write an essay proposal is planning the proposal. And to plan the proposal you begin by defining your audience. You must ensure that you think about your audience and what they could already have known or not know about your topic. This will enable you to focus your ideas and present them in a very effective way. It is also good to assume that your readers will be busy and not predisposed to grant your ideas special consideration. So persuasiveness and efficiency together with a refined tone that meet the audience's desires and expectations is a key. The second step in planning a proposal is to define your issue. You already know your issue. But do the readers know it? And do they believe that you properly understand what you are talking about? You need to set your issue properly by using explanations and evidence in order to convince your readers that you are the right person to do it.
The third step in planning a proposal is defining your solution. It should be straightforward and easy to understand. You have to demonstrate how you will solve your issue while complying with requirements in the request for the proposal document. A proposal must define a problem and provide a solution that will convince skeptical or uninterested readers to support it. You can think of your solution in terms of objectives. Your main objective is the goal which you absolutely have to achieve with your project. The secondary objectives are other goals which you believe your project will achieve.
When planning your proposal you need to keep the elements of style in mind. Depending on your proposal and the people who will read it, you need to cater your essay to fit a particular style. Write in plain, direct language and avoid overuse of obscure abbreviations, jargon or unnecessary complex language. You also need to prepare an outline. An outline is not part of the proposal but will help you to determine how to write an essay proposal in an organized manner. Ensure you know all the necessary details of how to write an essay proposal before you begin. An outline can comprise of the problem, the solution, why the selected solution is the best and a conclusion. In case you are writing an executive proposal, you will have to include things like organizational details and a budget analysis.
Writing an essay proposal
Once you understand the basic guidelines on how to write an essay proposal, the next step is to write the actual essay proposal. The first section of an essay proposal is the introduction. The introduction should be firm. Ideally, you need the readers enraptured from the first point. Make your proposal as useful and purposeful as possible. You need to use some background information to get the readers in the zone and mention the aim of your proposal. If there are some stark facts that can shed some light on why your issue has to be addressed and should be addressed immediately, that is something you can start with. Whatever it could be, ensure you begin with a fact and not an opinion.
The second part of a proposal essay is stating the problem. This is the body of the proposal essay whereby you have to state the problem, explain its causes and its effects. Emphasize why the problem needs to be solved and how it will affect the audience if not solved in time. Use credible sources of research and facts. The most important part of a proposal essay body is proposing the solutions. This is where you have to know how to address your problem, and why you should do it in a certain way and what the outcome will be. To ensure that you come up with a persuasive essay proposal, you have to discuss the major impact of your ideas. Those ideas that seem to have limited applicability are not likely to spark enthusiasm in readers as the ideas that contain widespread effects. You need to research your essay proposal extensively. With a variety of facts and examples, you will be able to convince your audience easily. If your proposal lacks proof that your solution will work, then your solution is not an adequate solution. If possible, it is best to pre-test your solution and revise it.
A schedule and a budget are other proposal essay components. Your proposal is a representation of an investment. To convince your reader that you are a good investment, you have to provide detailed concrete information about your budget and timeline. Avoid including objectives that vague, do not relate to your problem or are impossible to measure. You can also detail the responsibilities and time commitments. State when you expect the project to begin, the pace at which it will progress, how each particular step builds on the other and whether there are things that can be carried out simultaneously. Being meticulous as possible helps to make your readers feel confident that you have performed your research well and you know how to write an essay proposal and that you will not put their money into waste. Ensure your essay proposal makes sense financially because if your readers can not afford it, then it is not an adequate one. And if the proposal fits their budget, ensure you include the reasons why it is worth their money and time.
The last section of the essay proposal is the conclusion. A conclusion should be only one or two paragraphs long. With a conclusion, the person who reads your proposal essay should understand why the study was carried out, the research question that you were attempting to answer, how your results will be implemented and what innovations will your results bring about. It should also help the reader get a sense of how your study fits into the field of the research problem. A conclusion should basically mirror your introduction and succinctly wrap up your overall message. In case there could be consequences to your proposal not being undertaken, you will have to address them in this section as well. Summarize the importance of your proposal and drive home that your proposal benefits outweigh the costs. Leave your readers thinking ahead and it is always good to thank them for their time and consideration. And if you have some extra content that does not fit in the proposal, you can add an appendix (best guide on how to write appendix in research papers). But bear in mind that if your proposal is too bulky, it might scare people off. So if you are in doubt, just leave it out. And having written all sections of your proposal, you also need to edit your work. Revise your proposal to make it clear and concise. You can as well ask someone else to critique and edit it to make sure that the presentation is attractive and engaging as well as helpful and organized. Proofread your proposal essay to ensure that the content is free of mistakes. Punctuation, grammar, spelling or any other mistakes can make you look less educated and less credible, thus lowering your likelihood to be approved. Also, make sure that the proposal essay formatting is in line with the guidelines required.