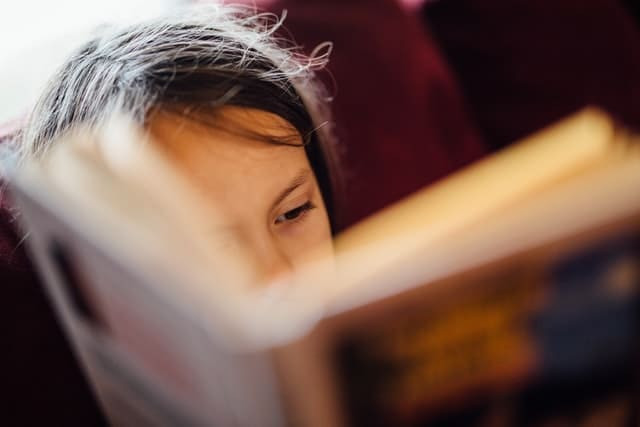 Indian Horse is a renowned novel by a Canadian author, Richard Wagamese. It raises fundamental questions of embracing cultural heritage, determination, human relationships, and beyond. That is why this award-winning book is often a topic for essays, research papers, reports, and reviews. If you have received an assignment to submit an academic text on the Indian Horse topic, check out our comprehensive essay-writing guide.
About the Indian Horse Novel
The beauty of this guide is that it contains a compilation of all the information you require to write an impressive Indian Horse essay. Let's start with the fundamental things you should know about this book:
Although the story that the novel and the eponymous film feature is fictional, their plot is based on the real experiences of indigenous people.
Main Characters of the Indian Horse Novel
Knowing the main characters of the Indian horse novel and understanding their motives allows you to create a thought-through written work with in-depth topic analysis.
Saul Indian Horse

- the narrator's voice in the book and the protagonist, whose features have roots in Richard Wagamese's biography. Saul was born into a Canadian indigenous Ojibway tribe, the Fish Clan but lost his family at a young age.
Naomi - the protagonist's grandmother Naomi dies tragically when carrying Saul through the snow. After that dramatic event, he was taken to St. Jerome's residential school.
Father Gaston Leboutilier - a priest and teacher at St. Jerome's, Father Leboutilier was Saul's first ally and hockey teacher. However, he turned out to be a rapist and abuser as his character was revealed.
Virgil

- Saul's true friend and the residential school's hockey team captain.
Fred Kelly - Fred is the person who adopted Saul, freed him from the residential school, and encouraged him to play hockey. Fred Kelly was also a victim of traumatic experiences at St. Jerome's, such as sexual abuse, so he is an important supporting figure for Saul.
Sister Ignacia -

a teacher and nun at St. Jerome's, sister Ignacia is the book's anti-hero. She is an open proponent of genocide and the supremity of white people, claiming that Native Americans should not be proud of their linguistic and cultural heritage.
Slanting Sky - Saul's great-grandfather, who was a prominent figure in the Fish Clan. He appeared in the novel several times as Saul's vision, inspiring him to be brave and strong.
After refreshing your knowledge of the novel, it is time to move on to the essay writing part.
Sample Indian Horse Essay
Read the following essay on language, national identity, and silencing in Richard Wagamese's novel Indian Horse and try to note the parts that could be improved. After going through the sample, compare your thoughts with our suggestions on making an A+ written work out of it.
Indian Horse, the sixth novel by Richard Wagamese, an Ojibwe author, has the struggles of first nations people in Canada as one of its focal points. It's a book that tells us a story about Saul Indian Horse and his traumatic experiences with residential schools. There, he had multiple encounters with people who were aiming to erase the impact of the culture he was born into from his mind. Silencing was used as one of the main tools to follow this purpose.
I strongly believe that Saul narrating his life journey is an act of protest against the silencing he encountered at school and a way of protecting his national identity. One of the brightest examples of this is evident in Chapter 12 of the book. There, Saul notes the kids he met at the residential school and mentions their backgrounds. It's a way to rebuild their identities and fight their erasure.
In the same chapter, the reader witnesses how the young representatives of the Aboriginal culture face the prohibition of using their native language under a threat of beatings or being sent to a box in the basement. The author also manages to demonstrate how strong the link between language and cultural identity is. For instance, his native language is called "Indian talk", while Saul himself is called "Zhaunagush", meaning "white man", due to his ability to speak and read English.
The silencing of native language use contributed a lot to the children's sense of unworthiness present throughout their stay in the Indian residential school. However, Saul wasn't the only one to resist silencing. For example, other kids learned to speak without moving their lips to remember their language.
How to Improve This Essay
The essay sample you have just read is an acceptable written work that demonstrates the fact that the student knows the subject and contains a rather decent analysis of the events covered in the novel. However, it is unlikely to receive a high grade, and here is why:
Vague Structure
Even though the essay's introduction and main body are informative, there does not seem to be a clear structure in the text. In other words, the reader may be confused because while the intro and main body seem to be blended together, there is no evident conclusion in the essay.
This can be fixed by drawing the thesis statement to the first paragraph, dedicating a separate paragraph for each supportive argument, and writing a conclusion. Here is an example of what a better intro could look like:
Indian Horse, one of Richard Wagamese's most well-known works, describes the struggles of Aboriginal people in Canada in Indian residential schools. In this book, the author masterfully tells us the story of Saul Indian Horse, a young person of Ojibway descent, and his traumatic life experiences. A large deal of those happened in residential schools, where he was being forced to forget his cultural heritage by means of silencing. In this essay, I argue that native language preservation played a critical role in fighting the abuse of Canada's native people at St. Jerome's residential school.
Besides, adding a conclusion is crucial for the sake of the written work being complete. Here is what it may be like:
Therefore, Saul's life at the residential school and the children surrounding him are a strong image of battling abuse and silencing for the sake of preserving national identity. One of the most powerful tools in that battle was the native language that connected people of the same cultural heritage from a young age.
Use of Contractions
Since an essay is an academic assignment, it must follow formal writing style requirements. Therefore, the use of contractions is forbidden. To avoid such a minor detail harming your grade, use:
will not instead of

won't
it is

instead of

it's
they are instead of

they're, and so on.
Subject Knowledge
The sample essay demonstrates the student's knowledge of the topic. However, to enhance the effect, it is best to introduce quotes and character names to support the arguments. For instance, you could add this quote said by Saul:
"When your innocence is stripped from you, when your people are denigrated, when the family you came from is denounced, and your tribal ways and rituals are pronounced backward, primitive, savage, you come to see yourself as less than human."
You can also mention Sister Ignacia's words as contrasting to the protagonist's thoughts:
"At St. Jerome's, we work to remove the Indian from our children so that the blessings of the Lord may be evidenced upon them."
The implementation of these simple steps has the power to transform a mediocre text into an A+ written work.
Possible Essay Topics Based on the Indian Horse Novel
If you have trouble deciding which aspect of the Indian Horse book to tackle in your essay, here are some ideas to inspire you:
Reflection on the relationship of Saul and Father Leboutilier.
The difference between Saul's and Virgils' approaches to handling pain.
What is the symbolism of Sister Ignacia renaming Lonnie?
The perseverance of Saul Indian Horse.
The Importance of hockey in Saul's life story.
Write an Excellent Indian Horse Essay
Now you have everything you need to produce a top-quality Indian Horse essay. Simply keep in mind that careful research, proofreading, editing, and plagiarism checking are essential for the writing process.
However, if you do not have enough time to read the Indian Horse and create a thought-through essay about it, don't despair - Studybay is here to help with your custom paper. Our qualified essay writers with impeccable professional experience will be happy to take over the writing process at any stage.
Contact us now and receive help with your thesis, case study, essay, or any other written work as promptly as possible!