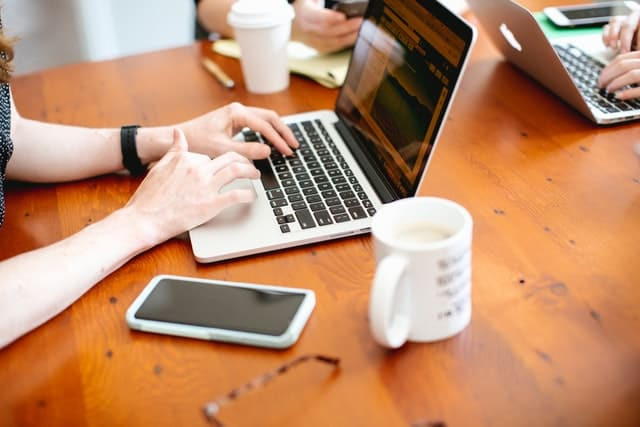 A sensitive essay topic, like "Giving Back to the Community", raises fundamental questions that every person should answer at some point in their life. That is why it is often used as a college application topic. By describing your attitude towards community service and your contribution to society, you reveal a big deal about your personality to the admissions committee.
If you don't have time to focus on such a responsible written work yourself, you can turn to our experts at Studybay, who will create and proofread a custom essay to suit your educational institution's requirements. However, we've got you covered, even if you feel like creating an essay on giving back to the community on your own! Read on for all the useful writing tips and tricks.
Creating the Perfect Structure for a Giving Back to the Community Essay
Whether you are preparing an assignment in high school or applying for a bachelor's degree, it is crucial to know how to properly structure your written work. In this section, you will receive all the essential information to create an easily readable written piece and see community essay sample paragraphs. 
Suppose this is a prompt to your community essay:
At NYU, we strive to drive change to better the lives of others. Our students put their effort into the improvement of their communities in a variety of ways, from attempting to solve large-scale issues to being reliable teammates. Tell us about your contribution to the community you are involved in. (350-400 words)
Moving on to the first part of your text!
Introduction
The task of the introduction is to grab the readers' attention and intrigue them to the point that they cannot resist going through the rest of the essay. This is double important for a college essay application round. Here is how you can show your opinion on the importance of giving back from the very first paragraph:
Community is not just a word to me. I am that person in the group who always wants to take part in activities and make sure others are enjoying the ride. My contribution may be rather small on a global scale, but I take pride in my daily actions that help to create a positive impact. Therefore, I would love to share my thoughts on the importance of giving back and my experience of making a difference in the local community through simple actions.
This introductory paragraph will definitely hook the reader because it:
starts with a powerful thesis statement
is clear and concise
has a natural and positive flow
gives the reader an idea about the author avoiding information overload
is promising to share thoughts and personal experiences
Besides, this sample introduction gradually prepares the reader for the next section of the text - the main body.
Main Body
The main part of the community college application essay is the place for you to share your thoughts, achievements, service projects, career goals, and other details that you find important to prove you as a worthy applicant for the college degree. Here are some examples of the statements you may include:
"My heart has always been aching for homeless animals that I happened to see in New York. Luckily, nowadays, I have an opportunity to volunteer at an animal shelter, which gives me pure joy."
"Donating some money to the less fortunate human beings has become one of the financial habits I practice on a monthly basis. It has taught me that giving is so important and can create big changes in people's lives."
"I have been on a volunteering mission in Africa last summer, teaching English at a local school in Liberia. Seeing the kids' motivation and eagerness to learn inspired me to join GPE's financing campaign striving to provide everyone with an excellent education.
"My strongest desire is to link my future career with ensuring the well-being of others, and I sincerely believe NYU is the right place to make these dreams become reality."
A rule-of-thumb to keep in mind is to provide a statement, followed by a couple of elaborative sentences. This way, you will manage to keep the structure of your essay's main body easy to follow, taking your reader smoothly to the final part of the written work.
Conclusion
A powerful conclusion is what your Giving Back to the Community essay needs for guaranteed success. Here's an example of what a top-notch final paragraph may look like:
Throughout my experience, I have learned that every person can find a way to contribute to the society and those in need. I have found out that my true calling is to inspire young people who happen to find themselves in a less fortunate position than the majority of the population. My dream is to become an educator and create a positive impact on an international level. Becoming a student of NYU is a grand step towards this goal.
Now that you know the perfect community essay structure, all that's left is to understand which mistakes can make your essay worse.
What Should I Avoid in My Giving Back to the Community Essay?
There are common mistakes that potential college students make when writing an essay. Here are some tips that will help you avoid those and keep your chances of getting in high:
Read the prompt carefully. Be attentive to details and make sure you are 100% sure on the topic of the essay. For example, if the task says, "tell us how you can contribute to our university", don't write about contributing to solving the issue of global warming.
Stick to the word count. You may have a lot to say, but it is crucial that you do so in a concise manner. Exceeding the word limit may be regarded as the inability to follow the task's requirements. By the way, have you noticed that the sample prompt in this guide required a maximum of 400 words?
Don't write general information. This essay is about your community contribution, so own it! Leave the statistics for your research papers and focus on describing your experience and sharing your thoughts. 
Ask yourself questions. Why is this experience important to you? How did you come up with this idea of contributing to the community? Who inspired you to get involved in community service projects? All these questions will help you create a fascinating essay.
Too much information to keep in mind? We totally get it and are ready to help you write or edit your text! Studybay essay writing service is your portal to effortless college admission. Order your custom Giving Back to the Community essay already now to submit it on time!