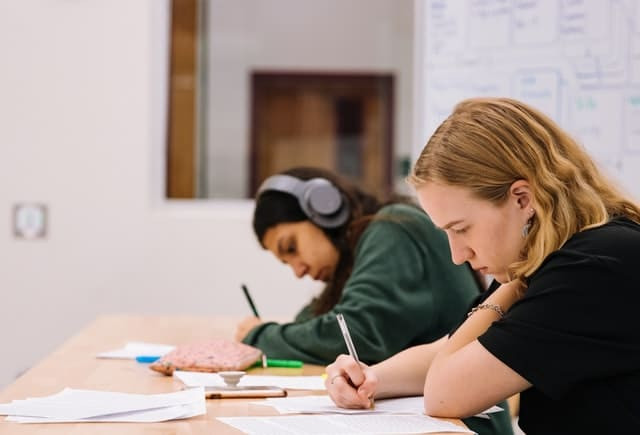 From high school English comprehension exams all the way up to college entrance exams and the GRE, essay questions are a mainstay. They can be broadly broken down into four categories: factual recall, analysis, synthesis, and opinion.
You have one hour to respond to as many as five different short essay questions, each of which requires you to write a paragraph. Writing an essay requires you to break it up into several paragraphs. Within the allotted time, you might be asked to compose just one extended essay, or maybe even two of them.
In this article, we will show you how to answer essay-style exam questions.
What are the Steps for Answering Essay Questions Properly?
There are four basic steps you need to focus on.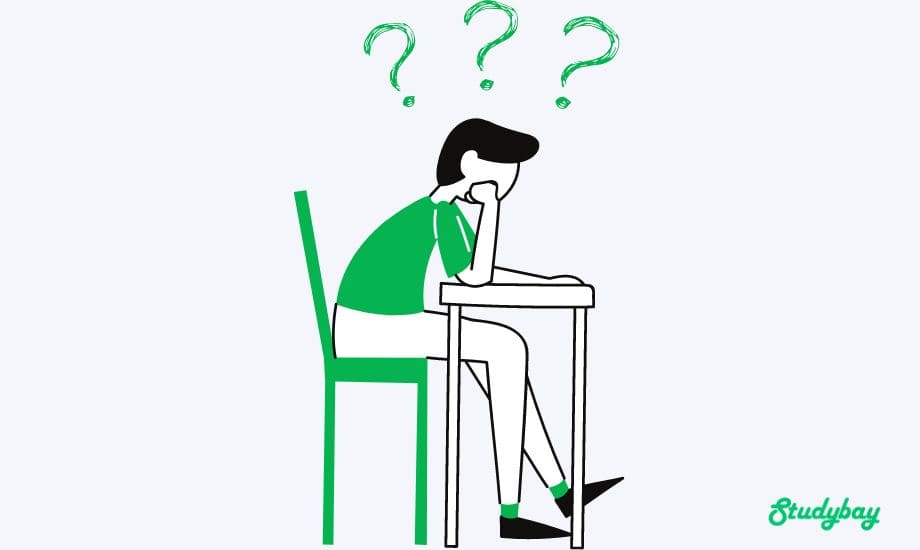 Understanding the Question
You are strapped for time in every exam but understanding the question is the most important part. If you cannot understand what it is that you need to do, you will write a quality answer, no doubt, but it will be misguided and wrong, and you will have wasted all that time, resulting in poor test scores. Therefore, to save time in the long run, you have to understand what relevant facts are being asked of you before you commit to a course of action.
The strategy is to begin the exam by answering essay questions. You'll save time by dealing with the most stressful issue first. You should also pay particular attention to the questions themselves: read them 2-3 times to properly comprehend what they are asking of you, paying special attention to the verbs, and ask the examiner before the test begins if you have any doubts or confusions. It will also make answering the question much easier if you underline or highlight the essential terms inside it.
Speaking of relevant terms, that is what we will talk about next.
Identify the Question Category
Essay questions typically include a list of specific keywords that teachers and professors want students to focus on when composing their responses. For instance, an essay question that asks you to "describe" an issue will be different from an essay question that asks you to "argue" a position. Both of these types of questions are part of an essay. When you read an essay question, it is imperative that you locate and identify the corresponding keyword. The following are some of the most frequently used keywords:
To analyze

something means to explain its what, where, who, when, why, and how components. Include a summary of the benefits and drawbacks, the positives and negatives, etc.

Compare

means to talk about the parallels and dissimilarities that exist between two or more things. Remember to explain why the comparison is helpful in your response.

To contrast

is to discuss the ways in which two or more things are different from one another or to differentiate between them. Be sure to include an explanation of why the contrast is helpful.

Define

means to state what something is, what it does, what it accomplishes, etc.

Describe

means to enumerate the qualities or characteristics of something. It's possible that you'll also need to summarize something, such as an essay prompt that asks you to "Describe the major events that led up to the Civil War."

"Discuss"

calls for a more analytical approach. In most cases, you start by describing the topic at hand, and then you move on to presenting either pro or con arguments. You might need to conduct an analysis of the benefits or drawbacks associated with your topic.

To

evaluate

something means to present both the advantages and disadvantages, the perks and drawbacks of a topic. You might be asked to analyze a claim to determine whether it is supported by logic or an argument to determine whether it has any flaws.

To justify

your position means to explain why or how something occurred or by explaining why you hold a particular opinion.

"Prove"

is typically saved for essays that are more scientific or objective. In order to build a case for a particular position or set of hypotheses, you might be asked to include evidence and research in your argument.

To list

the most important ideas or themes of a topic is typically what is meant when the term "summarize" is used. It is also possible that you will be asked to present the main ideas and thoroughly discuss them. The vast majority of questions will not ask for a straightforward summary with nothing else attached.
| | | |
| --- | --- | --- |
| Types of Essay Question | Main Verbage Used | What You Should Write |
| Factual recall | Name, list, state, summarize, define | Refer to the essay or your notes and write about what instructors want you to do. Stick to facts. Do not venture opinions. |
| Analysis | Explain, discuss | You will have to write descriptively about what they want. Refer to causes and effects and use comparisons to drive your point. Do not venture opinions. |
| Synthesis | Analyze, evaluate, explain, illustrate, justify | Think about how you can apply things you learned in class to write answers like these. They should be relevant to the subject matter for you to draw from them. Do not venture opinions. |
| Opinion | What do you think about…? | Venture all the opinions you want, but you will have to strive to prove your outlook with evidence and critical thinking. You will have to persuade the readers to accept your line of thinking. |
Writing Your Response
Okay, now you have a grasp on what the question demands from you. That's great. The next step involves writing your answer. How to structure answers to essay questions? Let's find out.
In most cases, sticking to the usual five-paragraph formula will work. This consists of an introductory paragraph, up to three body paragraphs, and a final paragraph where you summarize your arguments and conclude your answer.
There is no universally applicable standard for how to answer essay-type exam questions in college or university. One thing is certain, though: your introductory paragraph has to make a strong impact. It's the first thing people will read, so if it doesn't hook them, the rest of the essay better be excellent. It needs to be competent, at the very least. The introduction should take up about 10% of the total number of words in the essay. If you write a 1500-word essay, for instance, your introduction will be about 150 words.
The body of the essay will nearly write itself once you have a plan in place. All that's left to do is fill in the main ideas. Now that you know what they are, it's time to employ the key terms you found in the question. In order for the text to make sense, each paragraph needs to make some sort of connection back to the topic sentence. You will have access to far more data than is actually useful, so write only that which is absolutely necessary. Avoid fluff. You want to be comprehensive but not at the cost of putting your professor to sleep.
In the concluding paragraph of your essay, you will restate your main points. It is crucial, so make sure to always include one. The examiner will spend the least amount of time on this section, but it will have the greatest impact on the final grade.
You should restate the primary points you made and make direct reference to the question's keywords. The most important thing is that it doesn't add anything to what you've already said. It's too late to say anything else that hasn't already been said.
Following this structure for your essay answers is a good way to learn how to write a paper to answer a bunch of questions essay.
Check Yourself
Even with the essay questions answered, you're not finished yet. When you're done with your essay answer, give yourself some time to go through what you wrote. No matter how carefully you craft the answer in your head and how quickly you write it, you are bound to make some spelling errors. Even if you go through it and find that you didn't make any, you can now be sure that you didn't! That in itself is worth the time to go through and proofread your well-rounded essay.
Short Answer Examples
In this section, we will talk about answering multiple questions in essay format examples. By studying these illustrations, we will see how and why they work.
Question 1: What is acid precipitation?
Answer: Rain, snow, or fog with a pH lower than that of uncontaminated rain is acid precipitation.
Review: This is how to answer a what essay question. Short and to the point, this answer works because it answers the question asked and gives just as much information as requested.
Question 2: If you were to choose between Jazz and Reggae, which would it be and why? Why?
Answer: The dominant usage of brass and piano in jazz, as opposed to drums in reggae, is a big reason why jazz is my preferred musical genre. Moreover, I favor the calmer Jazz rhythms over the lively Reggae beats.
Review: This answer is a perfect example of how to create an essay answering questions because it gives a clear, personal preference, along with a reason, while also describing the main features of both.
Question 3: How are stocks and bonds different?
Answer: Debt securities issued by a company or government are called bonds. Shares of stock represent a fractional piece of an organization's overall ownership.
Review: This is a question that asks us to compare two things, and the answer does this by telling us what each item is. If you want to know how to answer a how and why essay question, you can hardly do better than this.
Question 4: Explain supply and demand.
Answer: According to the law of demand, the demand for a good or service falls when its price goes up and rises when the price goes down. Contrarily, the law of supply states that when prices are high, more of a given economic good is produced, whereas when prices are low, fewer of the same are produced.
Review: The question asks for two items to be defined, and that is exactly what the answer provides, making it a model for how to answer an essay question.
Question 5: Explain what happens when the North American and Pacific plates move over the San Andreas Fault.
Answer: The mountain ranges along the west coast of North America were formed as a result of the collision of the North American and Pacific crustal plates. Many of the earthquakes that have shaken California in recent years have their origins in the ongoing friction between two tectonic plates.
Review: Questions related to history usually require context but this one is very to the point and so the answer follows the same theme. It is crisp and brief but doesn't seem incomplete.
Hopefully, by reviewing these short essay question examples, you now have a better grasp on how you want to do things. These are the kinds of answers admissions officers look at on personal statements when you apply to graduate school.
How to Answer Long Essay Questions
In this section, we will take two essay answers that are on the longer side and dissect them. We will discuss what makes them good, and why you should try to model your style after them if you can.
Question #1: Please include a definition for each of the three fundamental memory processes, as well as the Process Types that support them.
Answer #1: Encoding, storing, and retrieving information are the three fundamental activities that take place in memory. The process of encoding entails utilizing aural, visual, or semantic codes in order to assist in the storage of an item in memory. The process of storing anything involves keeping the item in memory utilizing either episodic, procedural, or semantic forms of long-term memory. The retrieval process includes locating the thing in memory and bringing it back to consciousness through the use of recall or recognition.
Discussion #1: This answer works because it answers the question succinctly but doesn't skimp out on detail. Had the question asked you to name the three processes and leave it at that, the first sentence would have been enough. However, the question goes on to ask about the definition of each, which the answer provides. The answer also has proper grammar and spelling and doesn't take long to read. These are all bonuses that make this answer such a good example of how to respond to essay questions.
Question #2: Enumerate the three ways in which psychologists have tried to comprehend human perception.
Answer #2: Understanding human perception can be approached from one of three perspectives: the computational approach, the constructivist approach, or the ecological approach. Researchers in psychology who take a computational approach aim to figure out what kind of calculations a computer would need to make in order to solve perceptual difficulties. They hope that by using computers to simulate these computations, they can learn more about the processes by which animals and humans create mental models from sensory input.
Much of what we know about how people perceive things comes from two older but still relevant perspectives: the constructivist and ecological approaches. Both the constructivist and ecological approaches place an emphasis on the information provided by the environment, but the constructivist approach places a greater emphasis on the theory that perception is strongly influenced by expectations and inferences built on past experiences, i.e. prior knowledge.
Discussion #2: This answer is a bit longer than the last one but still a very good example of how to outline answering essay questions. We begin the text with some contextual information leading us into the matter at hand. It is a somewhat specialized subject and so the answer needs to approach this steadily as well. The arbiter uses the first paragraph to set up the scene and then uses the second paragraph to furnish us with the relevant facts. It's a straight one-two approach that is very effective and well-liked by teachers.
The writer also writes about complex topics in a simple manner, ensuring that all those who read it, whether they know the subject or not, understand what is being said. This is an extremely important aspect that is often overlooked. It is easy to fill an answer with jargon to make it seem smart, but it is far more effective to express ideas in a simple way.
Tips on How to Answer an Essay Question
There are a lot of things you can do to improve the essay answers you write. In this section, we will discuss the top five things you can and should do in order to write better answers for your tests.
To begin an essay prompt response, you should try restating the question as a statement.

To show that you have read and comprehend the question, you should begin your essay with an introduction like this. Changing the wording of the question forces you to focus on answering that specific question from the get-go. Take the following as an example of a potential question: "Should drugs be made available for recreational use? Defend your position by providing examples and explanations." You may rephrase that as "Recreational drug usage should be legalized." This is the main argument that you'll elaborate on and provide evidence for.

In a compare and contrast essay, you still need to have a strong thesis statement.

If you're arguing for or against legalizing recreational drugs, for instance, you need to answer the other side's position. However, your essay's position on the issue must be made clear. There are many parallels and contrasts between X and Y, which is a common theme in essay prompts. There is no distinct position presented, which can lead to a low grade.

Bad punctuation, sentence structure, and poor grammar might lower an otherwise good grade on an essay question.

There might not be time to go back and fix your grammar and punctuation, so make an effort to do it as you write. It's always a good idea to check what you've written if you find yourself with some extra time. If you need to write your response down, make sure it is easy to read. If your professor has trouble understanding what you've written, they may reduce your grade.

Keep in mind that your thesis statement should be an answer to the issue that was posed, and that everything you say should support that simple statement.

In a formal essay, you can afford to let your thoughts wander, but in an essay exam, you must respond directly to the prompt. If you don't include everything that's needed, you risk giving irrelevant details and getting fewer points. If you find yourself wandering away from the question, go back and read it, as well as any notes you may have made. After refocusing, proceed with the rest of your response.

An excellent response to an essay question demonstrates your understanding of the topic at hand and provides a pertinent answer.

Think about how you can use the information you've gathered in your research to come up with the most effective strategy for achieving this objective without overanalyzing. You might find it helpful to compile a list of the information you intend to include in your essay response. As you compose your response, you can then consult this checklist. Before you begin preparing your answer, it's a good idea to make a list of all the major points you want to make. In this method, you may double-check your work and make sure nothing important was overlooked.
Following these five tips will have shown you how to answer essay questions but they will also improve the overall quality of your test-taking experience as well. You should put these into practice when you take timed mock tests at home to prepare for the exam. The more you write essays, the better position you will be in when the date for the actual test rolls around.
FAQ
How can you spot a good essay question? 🔥
You can tell whether most essay questions are good just by reading them. It will be clear about what it wants and to the point.
Why do students find essay questions challenging? 😓
Time management. Reading the essay, noting information, understanding the question–all of these take time, and that makes it tough for middle school students to master and leads to a desire for essay question help.
What is the #1 takeaway for answering these questions? 🥇
Answering questions in essay form can be hard. The main thing you need to do is understand what the question wants. Once you get that, it's only a matter of writing it down. So give yourself some time while you read it to understand it effectively.
How can I write better answers? ✏️
The key to answering essay questions is to think fast and write fast. You have to recall the main topic from the passage and apply it quickly. And you also have to give yourself enough time to check your answer for errors afterward.