Write My Term Paper for Me
Calculate the price
Nail Your Term Paper with Us
It's because of this that so many students decide to hire an essay writing service. If you're looking for one yourself to try and relieve some of the pressure you're feeling at school, you're in the right place! Studybay has provided countless students with expertly-written assignments on all manner of topics, penned and proofread by our very own writing team.
So, if you've ever wondered, "why can't someone just write my term papers for me?", you've come to the right place. In this article we'll tell you a little bit about why you should consider Studybay when looking for a paper writing service for your next essay or dissertation!
Excellent Term Paper in Any Format With Studybay's Help

Formatting is an essential requirement of any coursework. All academic writings have required formattings when they're written. In a similar manner, a term paper can also be written in formats such as the MLA, Chicago, APA, Turabian or others. Our writers are well-versed in all formats and can use whichever one your institution or instructor requires. Everyone on the writing and support team of Studybay stays up-to-date with the new editions of MLA and APA formats.

Aside from formatting, we are also wary of grammar, spelling, and proper word usage and phrasing.

Receive a Plagiarism-Free Term Paper

Studybay is resolutely against plagiarism and upholds this discipline all the time, no matter what assignment we're working on. When you order from us, you can expect a plagiarism-free term paper within the deadline you've set, accompanied by plagiarism reports as proof.

Our writers always ensure to give you the best essay with proper paraphrasing and proofreading to decrease and remove any chance of the content of the paper matching with another online source.
Why Should I Trust Studybay Experts to Do My Term Paper For Me?
So, why Studybay? What sets us apart from all the other writing services out there? To answer that question, here is a list of just some of the benefits of our service.
| | |
| --- | --- |
| 👨‍🎓 Experienced Writers | Our writing team is made up of talented writers with years of experience in academia and writing. Not only do our authors know how to write the best essay or how to make a great thesis statement, and write well, but they also understand the specific set of skills necessary for writing academic papers. You can count on Studybay for excellent, thoroughly researched term papers written for you and edited to perfection. |
| ✍️ 100% Plagiarism-Free | We know how serious a charge of plagiarism is at school and university. That's why we make sure to cite all of our sources properly and diligently check out papers through some of the world's leading anti-plagiarism software. So, you can rest assured, safe in the knowledge that you won't lose marks for plagiarism when you go through Studybay. |
| ⏰ Timely Service | We pride ourselves on our quick turnaround. We know how important it is that you get to turn your paper in on time, so we do our utmost to make sure we have our work finished in advance of deadlines. That being said, our writers are not miracle workers, so please make sure you seek out our services early if you need assistance with a long or complicated piece of work! |
| 🤝 Contact Writers Directly | When you commission a piece through Studybay, you will be put in direct contact with the writer working on your essay. Whether you want to provide further bits of information for the assignment, or just check on how it's going so far, our writers are just a message away. |
| 🛡️ Secure and Convenient Payment | Payment through us couldn't be easier. We offer a variety of fast and convenient payment methods, including Visa, Mastercard, PayPal, Payoneer, and an ever-growing list of even more options! All payments made through our site are made securely, so you don't need to worry about your financial details getting into anyone else's hands. |
Can Someone Help Me Write My Term Paper?
So, after reading about the advantages of hiring our services, perhaps you're wondering if one of our writers can help you write a custom term paper. The answer, of course, is yes! We've produced countless high-quality essays and dissertations for students worldwide, and we'd be happy to help you with your term paper online, too.
Can I Trust Studybay to Write My Original Term Paper?
As stated above, our papers are guaranteed to be plagiarism-free. To ensure this, we run each essay we write through state-of-the-art plagiarism detection software and make sure all our citations use proper formatting. When you hire our services, your term paper will go through multiple free revisions, which will catch any errors or accidental omissions before they become larger problems.
Our writers also guarantee that they will deliver your paper in plenty of time for its deadline. However, we do ask that you keep the complexity of your assignment and the number of pages in mind when reaching out to us. For instance, if you would like us to write a twenty-page critical essay that will take much longer than a five-page report. Make sure you give yourself and our writers plenty of time before the deadline.
Can I Get My Money Back if I'm Not Satisfied?
It isn't only our incredible writing staff that makes Studybay stand out. Our customer support team is also fantastic, working around the clock to make sure all our customers are satisfied. If you have any queries about your order—if you're concerned about its process, or if you're unsatisfied with our services and would like your money back — simply get in touch with our team.
However, we're confident it won't come to that. We pride ourselves on our academic-level papers, each one written and edited to a high standard by well-educated authors. We can guarantee you'll be satisfied with our high-quality work.
If you're worried about your standing with your school or your reputation as a scholar, don't be! We understand that, while our academic term paper writing service is entirely legitimate, some people may be worried about their professor or other students finding out they've used our services. For this reason, we place a great emphasis on confidentiality here.
Who Will Make My Term Papers?
Before you decide whether or not to hire our services, you'd probably like to learn some more about the authors who will be writing your work. Given how important your grades are, that's perfectly understandable!
Our writers are well-educated experts in a wide variety of fields, with many years of experience in academia. Whether your paper is for a class in mathematics or the sciences, or in languages and the arts, our team of writers will be able to get the job done. Furthermore, with their years spent in academia, all our authors are familiar with marking rubrics and so know exactly how to cater term papers for your markers.
Will a Qualified Writer Write My Final Paper?
Many of our writers have graduated from some of the world's leading universities. That's why our papers are so well-written and of such a high standard. Most of them are also native English speakers, so you can rest assured knowing that there will be no clunky phrasing or awkward word choices in your work.
You'll be put in direct contact with one of our writers very early in the paper writing process. They will probably ask you for some more details about your assignment, and you will also have the chance to volunteer any further bits of information or research that might be useful to them. While they're working on your paper, if you would like to reach out to check on their progress you are more than welcome to do so.
Will You Write My Term Paper for Cheap?
Students aren't made of money. You've probably already asked yourself: "Will Studybay do my term papers for cheap?" In short, yes, but the cost of our term papers for sale varies depending on a few key factors. These are:
The length of your paper. The longer your assignment is, the more work will have to go into it. Therefore, the more pages you request from our writers, the more expensive your work will be.
The complexity of the topic. We have experts in just about every academic field out there, but the complexity of your term paper topic still might affect the price. If our writers will have to do a lot of research to back up your assignment, this will increase the cost of your essay.
How much work there is left to be done. If you have already written a portion of your paper then it will cost less than it would for our writers to complete an assignment from scratch.
All that being said, while our prices vary we do our very best to make sure they are still fair and affordable. After all, we know how difficult it is to get by on a student budget! So, while it's difficult to quote a general cost given the number of variables involved, we can safely say that our prices are some of the most reasonable ones you could hope to find.
If you would like to find out more about our pricing, you can get a quote for your assignment on our website. The process is quite easy. Simply input a few details about your term paper, such as the type of essay, the level of education, the deadline, and the number of pages or words our writers will need to produce. Once you've put in these details, a price will be generated for you.
Again, please note that our prices vary depending on the type of project, the paper length, and its complexity. That being said, many of our writers offer negotiable rates, so there is a chance you could land yourself a bargain!
How to Order Term Papers at Studybay
Now that you've read about the various benefits of ordering a cheap term paper for sale through Studybay, perhaps we've convinced you to give our services a go. So, how do you place your order through our site?
The process couldn't be simpler. First, follow the steps we laid out in the previous section: navigate to our website, input some details about your paper, and generate a price. If you're happy to continue, click the "Get It Done" button below. Next, you'll be prompted to make an account with us. Don't worry, we don't ask for your bank details. All we need is an email address you can use to log in.
You'll then be asked to provide some more information about your term paper, including the subject area. If you like, you can attach a project description for our writers to refer to. This will help you find a suitable writer for your assignment and can help accelerate the process.
Once you've given these additional details, you'll be able to browse some offers from our writers. You can check out their user reviews if you like, and will also be given the opportunity to talk the assignment over before choosing a writer.
How Do I Pay for Studybay to Make My Term Paper?
After you've made your selection, it's time to pay for your term paper. We offer a variety of payment methods including credit or debit cards from some of the world's leading card providers, as well as e-wallets like PayPal. Furthermore, we are constantly adding more ways to pay to our website to make sure that our payment process is as convenient as possible for all our customers.
While we are sure you will be completely satisfied with our work, you will have the option to request a refund while your work is under warranty. It will take our customer support team around three days to consider your refund request. The more information you can provide regarding the reasons behind your request, the stronger your application will be.
Frequently Asked Questions
Can I hire Studybay to write my term paper online?
Yes, you certainly can hire us to write your term paper! Our team of experienced, professional writers will be sure to craft an essay that will meet your approval, all while adhering to university plagiarism and data protection requirements.
Who can write my term paper?
Whether you write your term paper yourself or hire a reliable writing service to do it for you is entirely up to you. You should do whatever you think is best for you and your degree.
How much does it cost for Studybay to write my term paper and essay?
The cost of a paper depends on several key factors, including the length of the paper, the essay subject, and how much work there is left to be done on your assignment. That being said, we keep the student budget in mind when setting our prices, so you can count on them being fair and affordable.
Can someone find out that I ordered a term paper at Studybay?
We guarantee absolute privacy when you hire one of our writers. Our services are legitimate, but many are still understandably concerned about their teachers finding out; therefore, Studybay promises total confidentiality.
Is it legit for someone to make my term paper for me?
Studybay's paper writing services are one hundred percent legitimate and legal. At the end of the day, you are the only person who can decide on the best way to complete your term paper and ensure you get the marks you need and deserve.
Check Out Our Essay Examples
Get access to quality templates made by worldwide students and professors.
New Here? Get $5 OFF
Your First Project
We are a team of enthusiastic professionals and geeks in our field.
At the very start of the project
Money-Back Guarantee
Support 24/7
No Hidden Charges
Trusted By Thousands of Students
Who Are the Experts?
Our experts are alumni from the world's top universities and colleges.
All of them have successfully passed the Studybay examination and proven their competence to our team.
Our experts have graduated from the best universities in the world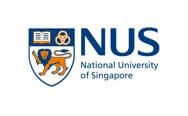 Contacts
Want to contact us directly? No problem.
We are always here for you



Order an academic assignment
Enter your email address to order from this writer.