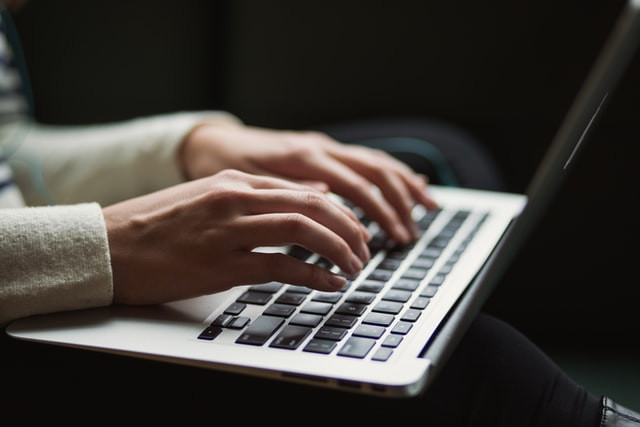 What if we tell you that one essay can change your life?
Of course, this is not about ordinary college paper. When applying for an MBA program, you should provide both academic performance and working achievements as well as a motivation letter. Some applicants may not understand why they need it. You may think that you already have a convincing CV, so why is this paper important?
It reveals your personality: it shows your values, goals, strengths, and weaknesses. An MBA degree is not intended for regular students. The admission committee wants to know how you can stand out from other candidates. You are all smart, successful, creative, and ambitious. But there is always something else. And we're going to help you write about it. There is no way you'll miss such an opportunity for your future career just because of one paper.
What Is an MBA Essay?
An MBA essay is a personal statement of a prospective student and a variety of creative writing essay. It represents a creative answer to a question suggested by the school.
These may be questions like: Why did you choose our program? What does leadership mean to you? What are your weaknesses?
Your task is to impress the admission committee with your MBA application. Of course, you should write something they expect from you. But there is also a space for creativity. It is important to find your voice, your way to be unique.
Why Most Applicants Fail
We all hear the success stories of MBA graduates.
But it is worth remembering that many people did not get their place in the program. It is important to consider their mistakes and use this experience to come up with your paper.
It may sound like a no-brainer, but applicants often fail due to their carelessness. They think they are good on their own and do not put the necessary amount of effort into preparation.
That's why we've prepared this guide: you'll find information on different types of essays, school questions, common mistakes, and actionable tips. Use this to get the desired result.
If you understand that you do not have enough time to finish the paper or you're worried about making it perfect, take a pause. It is not worth your health and nerves. There are MBA dissertation writing services to help applicants like you. Send us the requirements, and we'll do our best to provide you with the result you expect.
Main Types of MBA Essay
Goals Essay
Business schools don't always formulate a topic in the same way, but each school wants to get a text about your career goals.
You must prepare a personal statement containing compelling short and long term goals. It should also include past experiences, motivation, plans that will help you achieve what you want. But don't just make a list of your achievements. What you need is a powerful story.
The main condition: your vision of the future should be as clear as possible. Why should business school representatives pay attention to you if you don't know why you need this program? Such goals as "I want to work for a Fortune 500 company" are vague.
Use Past Experience + Present MBA formula to define your future professional goals.
Past Experience
Regardless of whether there is a question about past experience in the program, it is important to include this in your letter. This will show that you have the appropriate context and experience.
Keep in mind the information that the admissions committee already has. They can see your accomplishments on your resume. Transform your experience into a story and focus on specific aspects of your life that helped you build the plan you have now.
Your path may not be perfectly linear, but the main thing is to show your growth and ambition.
Present MBA
This is your chance to really profitably present yourself. When you talk about why their school is right for you, you are actually selling yourself.
So, you have written about your experience and outlined a further path. Now you need to show that you know how to get to the final point. Specific courses, non-academic proposals, school culture, and community will help support your argument. Find more information about your school to find out what it values for applicants.
Values and Self-Reflection Essay
Self-reflection is a skill that every MBA applicant needs. Some people don't have any problem with this, but others can't find a place to start.
Here is a list of questions to ask yourself dealing with this college paper format:
Which sides of you do you consider to be the strongest?
What activities do you enjoy the most?
What are your most significant career achievements?
When do people turn to you for help?
What skills do you want to use for your future career?
What did you like and dislike at your previous job?
What new opportunities do you want to get studying in this school?
What kind of acquaintances do you need?
What unique ideas do you have?
These are basic enough questions, but they will help you start the reflection process. It is quite possible that you will not even get to the last of them. Most likely you will come up with new questions, and new answers.
Contribution Essay
Studying the descriptions of different business programs, you will find that all of them support peer learning. Much of what you learn in school will come not only from your mentors but also from your teammates.
This means that business schools do not just provide knowledge, they create a community. You get useful connections, which means you must prove that you are also a valuable asset.
What Should You Include?
Academic Bent
An academic mindset is an important quality for an MBA student. This tendency creates a competitive nature and also improves the overall performance of the class.
Writing about your academic acumen, mention not only good academic performance, scholarships, and awards. Think about the subject expertise and cross-functional knowledge you have.
Professional Maturity
The admission committee prefers candidates who are professionally mature. If you have solid work experience, you can share it with the class.
In fact, this factor can be decisive. Here's what you can mention about this type of paper:
Years of experience;
Niche;
Measurable results;
Leadership experience;
Teamwork.
Additional Experience
You can have a different experience outside of the workplace. And this is also of great importance for your professional profile.
For example, if you were not a leader in your company, but you have other projects that you headed, this deserves attention. You could also get a multicultural experience through a volunteer program.
The more active you are in the working and personal life, the more valuable you are in the eyes of officers.
Leadership Potential
It is another aspect that is important to all candidates for MBA programs. Be sure to mention a couple of stories when you organized other people and were able to lead a team.
But don't gloss over reality if you're not so good at it. Focus on your strengths and write about leadership as a challenge.
Other Virtues
Writing a contribution MBA essay, you should also mention your presentation or communication skills, the ability to overcome adversity, etc. Use real stories from your life that illustrate these aspects of your personality.
Leadership Achievements Essay
Papers that ask you to report on your most important accomplishments are behavioral or experimental.
The main underlying assumption is that your past is an excellent predictor of the educational process. Analyzing your previous achievements, the school can draw conclusions about your leadership potential.
Think of a situation that you are proud of. What obstacles have been the most critical for you? What have you done to cope with the deadline, highly competitive environment, complex merger, etc.? How did you manage to motivate the team?
Video Essay
Modern business schools use modern approaches, especially when it goes about the MBA application process. It is obvious that not all of the candidates have writing skills. But if you're used to showing your charisma via video, try this format of an essay.
It will help the committee better understand you. They will get a clear idea of what kind of person you are.
What should you do to succeed with a video?
Plan your answers;
Create a set-up for recording;
Practice until you make it perfect;
Try to present yourself well;
Don't get tensed.
Think not only about the content of the video. Dress professionally, get enough sleep, mind your body language, and speak clearly. These factors form your image that has a great significance.
Optional Essay
This is the paper that gives you the opportunity to provide more information about yourself. You can answer some questions, such as why your GMAT score is low. But that doesn't mean you have to turn it into an excuse.
For example, your score was really low, but you can talk about your experience in the financial markets, which shows that you are a good applicant.
Finally, be careful where you get attention. Some aspects are so minor that admissions officers will simply roll their eyes.
Think about the points from your MBA application that are a real challenge for you and focus on that.
How to Define MBA Essay Topic
In most cases, you will be assigned a topic or a specific question that requires an answer. However, there are some schools that allow you to come up with a topic or choose one from a shortlist of ideas.
If you have the opportunity to choose your MBA essay topic, you need to make strategic decisions that will allow you to emphasize your best qualities.
The Most Common MBA Essay Topics
Why do you want an MBA from this school at this point in your career?
What are your career goals?
What are you going to do after graduation?
How will the degree help you along your way?
Why do you want to get this degree?
What is most important to you and why?
Are you a team- or a single player?
What are the biggest challenges for you to overcome?
What are your strengths/weaknesses?
How can you prove the leadership experience?
What qualities do you appreciate in people?
What do you regret the most?
How have you failed in the past?
How do you react to troubles?
What problems do you overcome?
Who do you admire the most and why?
How will you promote this program?
Common MBA Essay Structure
If you read some samples, you'll quickly find out that they have something in common. First of all, it is a structure.
We've already mentioned that admission officers read a lot of applications every day. Don't confuse them with the lack of structure. You can experiment with content, but provide a clear shape.
Introduce Yourself
The introduction to your paper is one of the most important parts. In fact, this is your only opportunity to make a first impression.
Typically, a prompt asks applicants to tell about themselves. For example, Harvard Business School has been using the same college admissions essay format and question for several years:
"What else would you like us to know when we review your candidacy for our program?"
It is assumed that they already know something about you from your resume. Now your task is to tell you about what is most important to you and why. We gathered some examples of how to write an introduction about yourself and hook your audience.
Explain Your Career Objectives
Your next is an explanation of your career goals.
Write about your previous achievements and what you want to have in the next few years of your life. These can be both short-term and long-term goals.
Then explain how your MBA will help you along this path. Use the information you have. These can be specific educational courses, extracurricular activities, alumni communities, etc.
Motivation of Business School Choice
Then you can smoothly move to your motivation.
Yes, you have selected several business schools that you like. But surely each of them has its own qualities and advantages, which are of the highest priority for you.
On the one hand, you write about a business school and its features. On the other hand, it gives the admissions committee an understanding of who you are. Different students have different values. Write about your ones and you will show what you really want.
Achievements
Each MBA program applicant has a certain background.
Some of them are of great importance in your personal and work life. Others may not seem so important, but they also shaped your personality.
Someone writes about how they increased sales or came up with a cool marketing strategy. But you can even use a story from childhood, some achievement that you are truly proud of.
The school already knows about your academic and extracurricular success. Now they want to know your identity. What exactly you tell about yourself, and how you do it, is your slam dunk.
Writing Quality of MBA Essay
Hook Your Reader
Your introduction is designed to quickly grab the attention of your audience. When telling any story, you need to use the first few minutes (or lines). Watch the most popular commercials. They catch all of them at once.
The hooks fuel curiosity, which pushes readers forward and makes them unable to take their eyes off the sheet. Such hooks as questions, jokes, quotes, historical facts, or statistics will make your introduction engaging.
Emphasize Strong Storytelling
You already have a CV, and now you need a story. These are examples that illustrate your glory. They should be based on your personal experience and be of value to you in the first place. These stories don't mean anything by themselves. What really matters is the meaning you put into it.
We have a secret STAR weapon for you. It stands for:
Situation;
Task;
Action;
Result.
This method makes it pretty easy for the committee not only to understand the whole picture but to also see your role.
Stay Focused
This paper really defines your future life. This experience is valuable regardless of the choices you make. That's why it is essential to stay focused. What does it mean?
Firstly, you should use only one story to describe your statement. Then, cut the fluff and write concisely. Read your paragraphs several times and get rid of statements that don't contribute much. If you have doubts, read them aloud.
Use the Classic Style
Think not only of the content but also of the language you use. This is not an easy task. On the one hand, you have to be fresh and creative. On the other hand, slang and other aspects of the informal style will make your essay less powerful.
Stick to classic business style and read some tips for persuasive writing. For example, use active voice to sound convincing. Avoid water and too bright adjectives. But you shouldn't write if you don't feel it. It is important to show your personality, the language you really use in the business community.
MBA Essay Length and Word Limits
Each school has its own requirements for the length of the text. These are mostly 400-500 words. Sometimes essays can be longer, but in this case, they include answers to several questions.
You should keep in mind the volume during the development of the outline and the actual writing. But don't worry too much if you've written 10 extra words. Approximately 10% in both directions is a valid deviation. In fact, the word count should be the last aspect you consider when finalizing a draft.
Writing a longer paper, you should think about the appropriate structure. Develop a clear outline with all headlines to make sure you are not going to lose the point.
Common MBA Essay Mistakes You Must Avoid
The first thing you should do starting preparation for the writing process is to analyze: why do applicants fail? Their mistakes can be lessons for you. Let's see the most common failure reasons.
Poor Structure
This point seems obvious. You can find great structure tips as well as various college essay examples on the Internet. However, many applicants ignore this.
The most common mistake among them is the lack of a thesis statement. If the question is, "Why do you consider yourself a leader?" Then the answer should be "I consider myself a leader because of A, B, and C." Yes, it's very simple. But this is very clear and understandable.
Each of your paragraphs should also have a clear frame. Use only one idea for each one. Do not use new information in your conclusion.
Think about how many applications the admission officers receive. Don't make their life harder and think about a good structure.
One Essay for Different Schools
With a high probability you are sending applications to different schools to increase your chances. But this does not mean that you can limit yourself to one letter. Even if you have the same or similar questions, you should still rely on an individual approach.
Highlight several characteristics that distinguish each MBA program at the prewriting stage. You can mention your friend's review, the success story of one of the alumni, some typical values, and ideas for this program. This will show that you have a lot of interest.
Writing Too Sweet
If you don't like talking about your mistakes, academic or otherwise, that's understandable. But you have to make an effort if you want to create awesome paper.
You may be surprised, but mistakes are what can help you achieve success. If you openly declare your weaknesses and provide their analysis, it plays in your favor. It will be great if you give an example of how you solved a problem on your own: found information and processed it, implemented it, got the result, etc.
You can even tell how a specific program will help you acquire the necessary skills. This is much more effective than writing that you are the coolest candidate with no flaws.
Blurred Career Goals
MBA is a program that should improve your future career. Accordingly, it is assumed that you know your goals and go towards them.
You cannot write something like "I want to build a successful business" in your letter. Everybody wants it. Write about specific niches and metrics that seem like a challenge to you.
Of course, this does not tie you to those specific goals. You can change direction during education or afterward. But the admissions committee wants to see clear applications from adults who know what they want.
Stick to the Cliché
You will find so many different common app essay prompts on the Internet. Many of them are really good and deserve attention. But they have one problem in common: clichés.
When you read other people's samples, you start using their words and expressions. Your letter must be creative and unique. Why are you a good applicant if you just copy other people's ideas? Your text may not be perfect, but it should reflect you and your personality. The admissions committee will appreciate this much more.
Not Proofreading Your Text
When you put a final point in the last paragraph, do not rush to send your application right away. Take a rest and read this several times.
First, you need to get rid of grammatical, spelling, and punctuation errors. Even if you are the ideal candidate with a high GMAT score and flawless characteristics, mistakes will ruin your image.
Secondly, proofreading will help you get rid of logical inconsistencies. You may be missing out on some details in the writing process. Perhaps you will realize that you forgot about some important information. Or you will see that you have paid too much attention to details that do not matter.
Avoiding Professional Help
It is commendable if you personally work on all the assignments and keep up with the deadlines.
But sometimes it's worth remembering that you are not a machine. Take professional assistance if you feel you need it. Perhaps you are sick, tired, busy with work, etc.
You can order writing, editing, proofreading of the paper. An experienced writer will take care of a clear and logical text, no mistakes, or plagiarism. You will save a lot of time and effort with our services like MBA dissertation help.
General MBA Essay Tips
Take the time to think about yourself, your goals, accomplishments, strengths, and weaknesses, etc. before you start writing a paper.
Study the school until you have a good idea of its mission, culture, programs, and approach.
Develop a plan to organize your ideas.
Use jokes and personal stories to make your letter original.
Don't be too academic: an MBA essay is not a term paper. It is a marketing package created to introduce you.
Be specific and detailed. Use examples to support your application.
Be yourself. Honesty is key even if you want to impress the admission committee.
Don't be afraid to be creative. Avoid standard answers, it is better to be imperfect than ordinary.
Make your essay interesting. Some admissions officers read more than 1,000 essays on the same topic. Hook them out with an introduction and keep their attention to make your essay stand out among all the others.
Remember your main goal: to get a place in the MBA program. No room for fear and doubt, you definitely deserve it. It is mutually beneficial cooperation: you are interested in this school, but they also expect your contribution. If you already have business experience, you know how it is important to provide value. Find as much information about the school as possible and use our tips to make the grade!