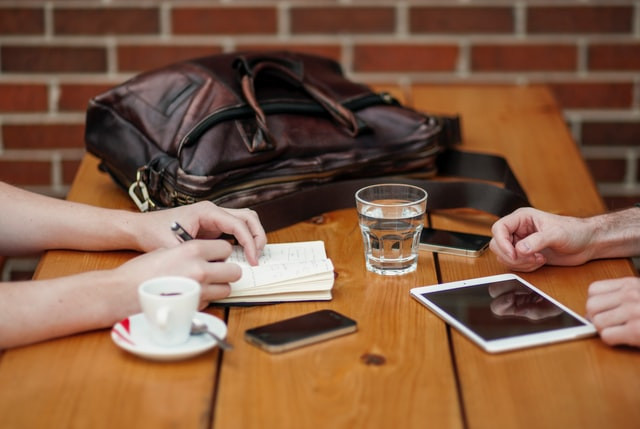 An analytical essay is a genre of essay, piece of writing that presents an analysis of any event, occurrence, or literary form. You need to have a firm grasp of the topic you intend to analyze. There are other factors also that you should keep in mind when doing analytical writing. Here is a step-by-step guide that will help you.
Step by Step Guide for Analytical EssayWriting
It is time to guide you on how to write it through our easy step-by-step guide. Let us divide it into three stages for better understanding.
Prewriting Stage
During this stage, you don't have to write anything, but you must prepare yourself and your mind about how you are going to do it.
Understand the Purpose of the Essay
The first step in writing an analysis essay is to understand the main objective of the essay. What do you want to proclaim during your analysis?
Whether your given topic is about a literary piece of writing or analyzing an event, it must provide factual evidence to support your argument.
Decide What You Have to Write About
Read the specific guidelines your teacher has given you. What does it say? Has your teacher assigned you a topic, or do you need to select it on your own? If the professor has asked you to choose your topic, you should go for something you know well. Here are a few things to consider when choosing the essay topics:
Make sure the topic is unique;
You are truly passionate about the subject;
There is factual evidence available;
You can find relevant information on the topic;
The topic falls into the category suggested by your teacher.
Brainstorm Ideas
Think about what you are going to discuss in the essay. Discuss it with your peers and teachers. Jot down your ideas on a piece of paper so that you have a clear mind when you sit down to write. Brainstorming ideas will help you maintain your focus and bring in creativity.
Suggest a Thesis Statement
As mentioned above, you have to present your thesis statement in the introductory paragraph. Before writing a thesis statement, you should know what it would contain. There are a few things you must consider when thinking about the thesis statement:
It should be specific;
It should only cover what you intend to discuss in the paper.
Search for Supporting Evidence
Before you sit down to write, find the relevant evidence and information. Read the literature review and find factual evidence supporting your document from various websites, articles, and research papers. This will help you present the literary analysis if it is a work of art.
Structure Your Essay Outline
Another major step needed to complete the prewriting phase of an analytical essay is to structure the outline of a specific topic. Once you have enough information, you can jot down the main points revolving around the main characters to structure a perfect essay outline.
The Writing Stage
When you sit down to pen down the critical analysis of a historical event, you need to break it down into three major paragraphs, as discussed above.
Write the Thesis Statement
Write the introduction, keeping thereader's attention in mind. It should have a hook that lures the reader to read further. If the topic is assigned, you must use the following tips to write a compelling thesis statement:
Convert your problem statement into a question;
A good thesis statement should take on a subject on which many people won't agree upon;
It would help if you dealt with a subject on which some background information can be found out;
Express the main purpose of your analysis or idea;
Tie up all your thoughts in one sentence;
Remember you can't take both sides of the story in a thesis statement;
Backup your thesis statement with factual evidence;
You can't be vague when presenting the main idea of your critical analysis;
Be specific and present the problem in a clear, concise manner.
Critically Analyze
Start the body paragraphs with the strongest point. If it is scientific research, you are analyzing, critically review the body paragraphs' scientific method.
All body parts must have a single topic sentence. They should be presented using a single main idea. When writing the body part, start with one idea and elaborate on it in the remaining paragraph. Here are a few points to consider when writing the body parts:
Keep the number of paragraphs in the body to as much as you want to discuss;
If it is a lengthy topic, then you shouldn't stick to the traditional 5 paragraph essay; it can be as long as required;
You may incorporate quotes from the source;
Or paraphrase the quotes depending on how long the quote is;
Don't forget to include citations when mentioning any quote;
The citation would include title, author, and year of publication.
Concluding Note
The writing process of an entire essay is incomplete without wrapping it up on a concluding note. The conclusion must tie everything together. Here are a few things you should remember when writing the conclusion:
It should provide the analysis in a finalizing way;
No new point should be introduced here;
It shouldn't be a summary of what you have already written;
The concluding note doesn't need to be only wrapped up in a single para;
The conclusion can spread over to a maximum of 3-4 paragraphs depending upon how complex and lengthy the critical analysis is;
After the conclusion, there should be a reference list and appendix;
Whatever you don't cite would be considered your own opinion. Therefore, it is quite important to state the author's name and give citations was required to avoid plagiarism.
Post Write up Stage
Once you have penned down a good analytical essay, you must now edit and proofread it as a teacher or a knowledgeable person. Only then will you be able to pinpoint mistakes. Make sure it is error-free, as your teacher would grade you on it. You can read it out loud to identify the mistakes or ask your friend to read it for you carefully. Once you are sure that the content is plagiarism and error-free, you are now ready to submit it!
Tips to Write an Analysis Paper
If you have followed the above structure and format, you now have a compelling essay ready. However, you must consider a few tips before you call it a day. To write an analytical essay, there are a few tips to follow:
Your essay must follow clear guidelines stated by your professor;
Remember, this is not a five-paragraph essay you used to do in high school. It requires more detail and analysis;
All the paragraphs must have a strong beginning and end;
The introductory paragraph should be smoothly transitioned into the remaining paragraphs;
Don't use the first or second person;
You should not make a summary and use long descriptions;
Ensure that the essay follows a logical structure and stick to the outline;
Don't allow secondary sources to overpower the research work;
Make sure the essay has the perfect length as mentioned in the guidelines;
We hope our step-by-step guide and detailed tips on how to construct a compelling essay to secure good grades would help you! Make sure to follow everything as described. Another friendly tip is not to worry and stress out yourself! You can do it quite well only if you remain focused and have done your homework well. Rest assured, everything will fall into place - just the way you want!