Computer Science Homework Help Online
Calculate the price
"Help, I have to finish computer science homework!"
Is this a text you've sent before? Are you on the verge of typing, "I need help with computer science homework" on the search bar? Are you at your wits end with school C's and feel like tearing your hair out due to the burden of scholastic exploits? Then we are here to relieve you of all your stress!
We Can Help You With Computer Science Homework
For aspiring computer engineers, cs homework help is very easily available if you ask for it! We retain the services of the cream of the crop when it comes to cs specialists. At an affordable price, we help you take care of all your needs, and, in this article, we show you how! And no, it doesn't involve voluminous books!
Do you want to get help with computer science homework? To make it easy for you to see what it is we're capable of doing, we have listed out all the disciplines in which we can help you out. They are as follows:
Scientific computing assignment help
This is a field that employs complex mathematics in conjunction with computer algorithms to solve problems. If doing this homework is a problem for you, contact us today and solve it in a flash!
Computer architecture and engineering (ARC) assignment help
Do you want to design the very best computer system, like no one ever did? Impress your professors with what our experts will create and get that grade you've been eyeing!
Operating systems and networking (OSNT) assignment help
A computer network connects multiple systems to solve problems, just like how you connecting with us will be the end of yours! Contact us today to get computer assignment help online from people who have practical experience in the field.
Database management systems (DBMS) assignment help
Database management systems can be a bit difficult to manage but contacting an expert software developer in the field is as easy as pie. We have premier experts in the field who will solve your problem sets as soon as possible.
Operating systems, distributed systems, and networking assignment help
You don't have to be an OS wizard to get the best marks. You just need help, and distributing help is what we do best! Whatever the assignment demands, we will have it ready for you!
Data mining, machine learning, and natural computation assignment help
Digging for data and information can be a strenuous task, but it doesn't have to be because you won't have to dig much at all to find the best data science help you can afford.
Model driven engineering assignment help
Creating models can be very fun unless you're super strapped on time. Our experts, on the other hand, have all the time in the world to lend you a hand with computer science homework solutions.
Computer programming languages and implementation assignment help
Programmers make the world go around in today's highly digital world. Connect with the best experts in the field and get all the guidance you need to become the best programmer you can be!
Graphics and visualization assignment help
When you're in a tough place, it can be hard to visualize computer project homework help, but it's there if you need it. We are connected with thousands of experts in the field of computer graphics and data visualization, so these assignments can be completed in record time.
Software methodology and engineering assignment help
To become an engineer is learning how to solve problems, and you can solve the one about cs homework help by reaching out to us! In exchange, you will get the very best grade available.
Our Specialties: The Things We Truly Focus On C'S Assignment Topics
As you have seen in the previous section, we have experts to help you on a wide range of topics when it comes to computer science assignments. However, while our computer science engineering assignment helpers are all well-versed in their fields, we have retained experts with decades worth of experience in some very specific fields which we know are important and come up a lot. These are as follows:
| | |
| --- | --- |
| Human-computer interaction | Artificial Intelligence (AI) |
| The architecture of computers | Software engineering |
| Computer Systems | Machine learning and natural computation |
| Computational thinking practices | Information technology |
| Programming languages | Natural language processing |
| Problem solving strategies | Computer network |
| Theoretical computer science | Computer applications |
| Producing and controlling graphics | Infographics and computer graphics |
| Data structure | Data science |
| Web Design and HTML | Robotics |
| Theory of Computation | Coding and Information Theory |
| Algorithms | Cryptography |
It is difficult for students to complete their programming tasks since they are difficult and complex. They also grow irritated when attempting to solve complicated problems. Some students take a long time to locate the code and correct the issue. Apart from that, most computer science students divide their time between assignments and exam preparation. As a result, individuals receive below-average grades on their tasks.
When you opt for help from us for your computer science assignments, you get access to our experts familiar with various topics and languages, including Python, C, C++, Java Programming, ADA, SQL, R, and other languages. They will not only assist you in running your code but also help you understand the topic, thereby solidifying your understanding of the theory, the syntaxes of different types of programs, the writing and flow of programs, how to run the code, and how to remove errors.
Our Computer Science Homework Helpers Are There for You
Our computer science engineering homework helpers are from the best of the best among the top universities around the world. Having lived the student life, they know the struggles you are going through very well. We make sure that our experts are in the know of recent advances in their field, and that is true of every programming major as well. Every computer science assignment solver we employ knows their speciality like the back of their hand and is always willing to share what they know with those who need it.
At our website, you can choose who gets to give you cs assignment help. Browse our experts and choose the help of someone you feel best suits your interests. There is no wrong choice.
The Problems Many Students Face with Computer Science Assignment: How We Solve Them
Oftentimes, adults are blind to the plights of being a student. Life is hard when your entire existence revolves around learning, reproducing what you learn, and gathering material for research and reference purposes. If you are a student, you will be well aware of these, but you might not know how we solve them for you. In this section, we show you how Studybay dedicates itself to giving you the best experience as a student.
Problem 1: Getting Friends in Trouble Over Copying Assignments
We know that as a student, friends are bound to help each other out. This means studying together, sharing notes, and even copying assignments. However, if you're found out, not only does it get you in trouble, it also affects your friend. You might have copied too closely, or you might have been late with returning your assignment, or it might be the other way around. Either way, it is not worth the risk that comes with involving two people.
Instead, here is what you get with us. You choose a computer science homework helper who knows about and can help you with your problem, and you get back the finished assignment way before the deadline. Doing this will protect your friends (and you from them) while also making sure that your assignment's quality is top-notch.
Problem 2: Not Understanding the Subject
Sometimes, all you really need is some guidance. It's no surprise that the college level education system, for example, is at times understaffed and unprepared to deal with every individual problem of every single student. Some queries will get overlooked during classes, some students will be left behind, and they will have to study for the practice exam themselves–with the help of their friends and our service, of course.
Our experts aren't there just to do your homework. No, they're also there to guide you and answer your questions like a computer science assignment helper. If you're stuck, you can ask them about things and receive a response. They help fill the gap in understanding left by schools and colleges and they do it without leaving you in debt.
Problem 3: Getting Better Grades
It is an unfortunate reality of this world that oftentimes, grades matter more than your understanding of a certain subject. In the end, if your grades are good, you will get a job that pays well. In short, your financial independence and success depend on your programming homework grades. If you cannot get those high grades on your own, then we are here to help you and make sure you don't get left behind.
With the brightest and best computer science homework tutor at your back, ready to guide you to greatness, your assignments will rake in the best grades. This is great all around, and something you should consider if you really want to be the very best.
Problem 4: Too Much to Do, Not Enough Time
Time management is one of the biggest hurdles that a student has to cross on the way to scholastic excellence. Being a student comes with a lot of commitments. You will have friends to meet, family to take care of, classes to attend, jobs to do, and then computer science principles assignments to complete. Unfortunately, you also have to eat and sleep, which students simply skip in favor of studying.
The advantages of handing over some of your burdens to computer science homework helpers are obvious. You won't have to worry about your coding assignments being low-quality. Neither do you have to worry about deadlines. All you have to do is tell us your assignment details, when you want it, and you will get it delivered to you. This gives you more time to work or study or hang out with your friends! All work and no play, you know?
Problem 5: Easy on the Pockets
College students are not made up of money. This is a simple truth. In most cases, they are under tremendous financial burdens because of student debts. This is a big problem and a huge contributor to the stress many students face on a daily basis. By being affordable, we make it extremely easy to afford our quality computer science engineering assignment help services. By doing so, they are creating better living standards by themselves and reducing the mental strain that being a student often comes with.
At a Glance: The Benefits of Working with Us
We take great pains to make sure that the experience of the students is the best they can be. To that end, we make sure to always provide the following:
Every homework help computer engineering assignment is given the same attention. We know generalized, cookie-cutter solutions are lazy, and so we strive to operate this way.
We understand that others finding out that you use our computer engineering homework help services will be a bad look, so we make sure to provide complete anonymity for you.
No matter what the topic is, we have experts waiting in the wings to help you take them on. There is nothing too niche for our writers!
All our homework help computer science goes through several layers of checking and rechecking to make sure that the final product is completely free of grammatical errors as well as factual inaccuracies.
Meeting deadlines is incredibly important for a student. If you tell us when you want something done, we will have the assignment delivered to you well in advance so that you don't have to deal with dirty looks from teachers or suffer from late penalties!
Plagiarism is when you copy someone else's work word for word. We don't do that here at Studybay. We employ experts in their field who are more than capable of writing their own computer science homework answers from scratch and have years of experience studying in premier universities across the world.
Suppose you get the finished coding assignment and are not satisfied with the computer science assignments help. Though this is a rare occurrence, it can happen. We are human, after all. But we offer a complete money back guarantee. All you have to do is request it and give us a reason why. Your money will be refunded to you without issue.
You are bound to have questions or doubts about complex concepts. Or even just want to chat with your chosen writer about the finer details of the field. To enable this, we have a 24/7 chat feature available for you to talk to your chosen expert about cs questions and answers app and receive the homework help you need.
We have a slew of payment options that you can use to pay for the work. We know that limiting payments to one or two systems limits students and we don't want that. Whatever form of payment you use or are comfortable with, we will be willing to accommodate within reason.
As you can see, we have cultivated a rich student-first approach. It is what makes us so popular. So, no matter what topic you need to write about, consider stopping by Studybay and sending us a query! You will never have to Google "need someone to do my computer science homework" ever again! We guarantee it!
Frequently Asked Questions
Is help instant at Studybay?
When you come to us for computing homework help, we work rapidly to engage the best online help we can to you and get started as soon as possible. All our experts have the discipline to work at a moment's notice so that your interests are always upheld.
Will the computer assignment be original?
This is not a matter of expectation but fact. We believe that every bit of computer science homework should be unique. Whatever the computer science subjects and whatever the deadline, you can be sure that our experts will create something original for you.
Do edits on computational science homework help cost extra?
No. We believe that the quality of online computer science homework help is of the utmost priority. Every assignment we do goes through several edits and by the time we are satisfied, we make sure that it is completely error-free and worthy of the best grade.
Will I get the work delivered before the deadline?
You can rest assured that you will get the finished product delivered to you long before the deadline you provide us with. Our experts will take only the time they need to give you online computer science assignment help and not a second more.
What kind of topics do you cover?
CS is a huge subject but no matter what the topic entails, we are ready and able to tackle it. Among the many topics in the discipline that we provide computer science hw help for are Computer systems, Computer applications, Hardware engineering and Software engineering, and many others.
Are there many payment options?
We provide many options when it comes to payment. This is to help students pay more easily. When you use our services, you pay up front and we start working. If by the end you are dissatisfied, you are entitled to a refund, and this happens completely without issue.
Is Customer Support Available 24/7?
Usually, with other services, you simply buy the homework solution, and there's little guarantee for help, no matter how many queries you may have. But, our writers are available 24/7 to complete your computer programming assignment and research paper before the deadline. So, if you're stuck with programming work at three in the morning or a deadline-driven project, they're always only a click away.
As a result, we provide customer support at any moment you need it. You can contact us at any time and from anywhere if you have any questions about your homework. You can rest certain that someone from our team will connect you with our online experts whenever you want instant computer science homework assistance.
Is the Pricing Reasonable?
Our computer programming help is available to you at a reasonable cost. We offer these services to students at all levels, and we understand that students have a lot of work. However, students have limited funds, and our professionals are fully aware of this circumstance. Thus, we provide computer science assignment help at a reasonable price.
New Here? Get $5 OFF
Your First Project
We are a team of enthusiastic professionals and geeks in our field.
At the very start of the project
Who Are the Experts?
Our experts are alumni from the world's top universities and colleges.
All of them have successfully passed the Studybay examination and proven their competence to our team.
Our experts have graduated from the best universities in the world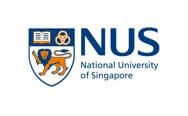 Contacts
Want to contact us directly? No problem.
We are always here for you



Order an academic assignment
Enter your email address to order from this writer.