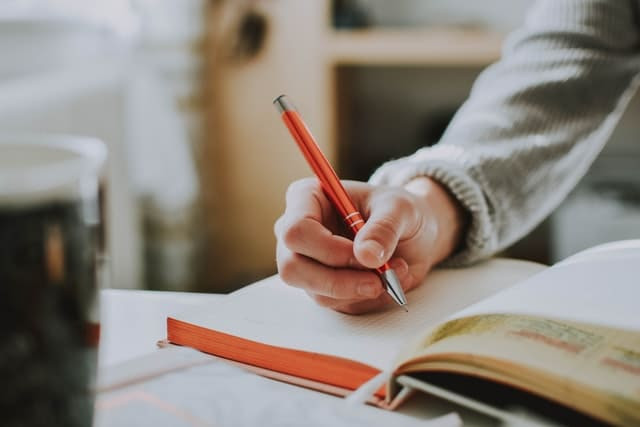 Personal experiences make for great essays. When you use a personal experience to fuel your creativity, the writing process becomes much simpler. A perspective essay is an example of these types of essays. You're drawing on yourself, so the need to research is less. It saves you a lot of time, which a writing service, like essay or thesis help, can even help you further with.
Everyone has different perspectives - it is just how the world works. Your subject matter will always be unique. In this article, instead of taking you step-by-step through the process of writing one, we will instead use a sample essay to show you what works and what doesn't.
Perspective Essay Example
Everyone has different perspectives, and sometimes it is difficult to understand another person's point of view. Many people do the things they do mainly because they feel that their point of view is the right one. Personally, sometimes people usually do not want to think about others' personal perspectives since they know that they are just wrong with their own. Put simply, some people really know what they are doing is incorrect and do not wish to fix it. In my perspective of being upset with my good friend, I was angered that my good friend, who had been staying with me for the week throughout the summer, has not been picking up after himself.
I had to clean up all of his messes to make sure that our living quarters were not in complete disorder. It angered me mainly because I had to clean up following him along with myself. I feel that he needs to have contributed at least slightly to our scenario. We were away from our homes and in the same condition, and he just depended on me to be his personal "maid." My response to this situation that I was dealing with was that I was very short-tempered, and I also did not desire to speak with my friend all the. He got the feeling that something was wrong, but he did not give any thought to what was wrong.
My spouse and I tried to merely blow off the situation and see if he was going to eventually start helping out, but nothing improved. Finally, I told him that he needed to start helping around the place. He got extremely offensive, and he mentioned, "I thought that room services was washing our space." Some people expect points in life, and my friend was one of these people. My perspective changed once I looked at just how he had grown up.
He had his father and mother and his granny do almost everything for him. From performing the dishes to taking out the trash, this kid never performed a task in his entire life. Sometimes you just have to look at the different person's personal background and look at how they had been raised.
Obviously, it was not the right way to raise a child, but I couldn't control what he was accustomed to. Problems occur in perspective-taking all the time because not everyone is brought up the same. A large number of people originate from different backgrounds and different societies.
Most of us view issues differently and based on just how we were brought up. Sometimes your own perspective may not be the agreeable one, and that is the hardest thing to change, especially if you grew up with it.
Dissecting the Essay Sample: What Works and What Doesn't
Now that you are done with the essay, let us jump right into what we can learn from it. First, the pros:
Pro: Concise and Interesting
The essay is on the short side, and this isn't difficult to read. Because it is written from the first-person point of view, it drops the reader right into the middle of things. In other words, by starting the perspective essay with their own perspective, the writer brings the readers into his mind space and challenges them to understand where he is coming from.
Another thing worth noting is the anecdote. The story is relatable and simple. Most of us know at least one person like that. By being recognizable and interesting, the essay holds the reader's attention, which is the most important thing. 
Pro: Well-Structured
You may need an expert service to produce a custom paper so that they can show you the basics. Essay structure is one of the most basic and most important things you need to get right if you want to come in first place for your academic writing. And this essay gets it right.
It starts out with an introduction, setting up the premise and expectations for the whole thing. The body paragraphs deal with the story and serve to keep the readers hooked while expanding on the thesis statement. Finally, the conclusion brings it all together - the initial argument, the story - and ties it all together by contextualizing the thesis statement with implications from real life.
That about settles it as far as pros are concerned. Let us now look at what the essay was not able to achieve:
Con: Errors With Sentence Construction
The essay was clearly written by someone not wholly proficient in English. There are a lot of oddly placed words in this essay. There is nothing wrong with writing in a language you're not wholly proficient in, but a research paper has certain standards it needs to live up to. A few rounds of proofreading would be enough to get rid of the inaccuracies, so keep an eye on that.
Some Tips and Tricks
Drawing upon your own well of experiences will make for unique term papers, this is true, but you need to be mindful of the following:
Your memories are the basis for who you are today. They have significance to you, but the stories by themselves will not be able to affect change in others. You have to provide context and give explanations.
Tied in with the previous point, you need to realize that your experiences are your own. Many people will not be able to relate to specific cultural things that you went through that they did not. Keeping the reader's attention becomes a priority in this case.
Conclusion
Writing a perspective essay and writing a creative essay is a challenging and rewarding experience. If you can get it right, your paper will be a show stealer! As long as you contextualize your subjective experiences with proper evidence and explanation, you will be well on your way to success. Make sure to format it right, proofread it at least thrice, and present it with confidence. That is all it takes to come first.