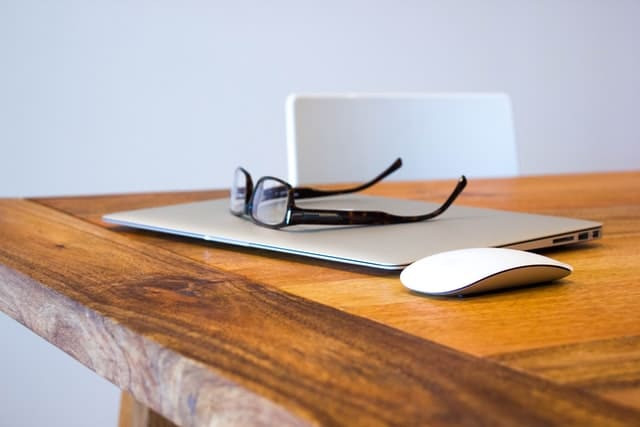 Edgar Allan Poe is considered the founder of detective fiction, author of acrostic poem "Elizabeth" and a prominent representative of American short stories. His works have been translated into many languages of the world, and the writer himself became an example to follow in the literary field. Both the writer's work and his biography are a huge field for research and interesting essays. We offer you to get acquainted with interesting ideas for an Edgar Allan Poe essay, and the example of such an essay.
Edgar Allan Poe Essay Topics
You can use the Write my essay service on any of these or other topics.
Edgar Poe as a creator of horror stories.
Mysterious death, outspokenness, allusions to the incomprehensible, descriptions of madness, formidable strangers sowing terrible terror around them, exceptional maniacs - all these and many other methods of romanticism and gothic - give Poe's works a mysterious atmosphere.
How the death of a loved one influenced the works of Edgar Allan Poe.
Poe considered the death of a beautiful woman very poetic. One of the constant images of Poe's poems ("Lenore", "Annabel Lee", "The Raven", "Berenice") is undoubtedly connected with the fate of the writer himself: his beloved Virginia Clemm died prematurely.
Not the writing hobbies of Edgar Allan Poe.
Poe was versed in mathematics, biology, psychology, physics, and philosophy, co-authored a book on shells, was familiar with game theory, aeronautics and navigation, and more. These diverse interests gave him the knack for discovering new topics and trends in literature. The American writer sought support for his fantasies in the study of logic, mathematics, and the natural sciences.
The musicality of the poetic works of Edgar Allan Poe.
Poe put forward a new understanding of poetry as, so to speak, "mathematically measured musicality", which was then so admired by the representatives of symbolism (Eureka: a prose poem).
Edgar Poe's theory of how to write short stories (exemplified by the Tell-Tale Heart and The Black Cat).
Poe argued that all elements of the poetics of the work - events, plot, language - should work to create a single emotional effect, which is the main purpose of the author. He believed that such an effect could be achieved only in short stories. The Tell-Tale Heart is considered one of the best examples of Gothic tales.
Poe as a satirist and humorist.
His laughter is expressed in many shades - from witty and stinging irony and self-irony, parody and self-parody to pure humor. Often in the works capriciously mixed jokes and horror, resulting in a kind of "black humor".
Edgar Poe and his weaknesses.
Due to his addiction to alcohol and frequent depression, he was fired several times from his post as editor-in-chief of major literary magazines and Broadway Journal in New York. According to one version, the binge interfered with his meeting with the son of President Tyler, who was supposed to get the writer to work. Po himself attributed this misunderstanding to his illness.
Edgar Allan Poe Essay Example: The Mystery of a Gloomy Genius
Mysterious and gloomy, they frighten and fascinate - such words often describe the works of American writer, poet, and literary critic Edgar Allan Poe. His papers - The Cask of Amontillado, The Fall of the House of Usher, The Philosophy of Composition - have had a great influence on the American literature and development of the genres of modern detective stories, science fiction, and psychological prose.
Poe's life seems to be a continuous list of troubles: orphanhood, tragic attachments, death of loved ones, poverty, alcoholism and illness haunted the writer. However, this did not prevent him from creating several new genres at once, skillfully writing both poetry and prose, and becoming so infinitely popular in a century.
Edgar showed an interest in writing in college, where special attention was paid to the study of English literature. The first book of poems by Edgar Allan Poe "Tamerlane" was published in June 1827 under the pseudonym "Boston".
Time has shown that interest in the personality of Edgar Allan Poe and his works does not fade after many years. Film studios around the world continue to turn to the American writer's works, and his work has become a source of inspiration for many musicians and performers of various genres. The NFL Baltimore Ravens are named after The Raven, and the Detective Writers of America Association annually presents the Edgar Allan Poe Prize in Literature, Film, and Theater. In the United States, there are several organizations dedicated to the memory of Edgar Allan Poe, which are located in places that are somehow connected with the life of the writer.
How to Write an Edgar Allan Poe Essay
If you are asked to write an essay about Edgar Allan Poe, you can use the professional homework help.
Preparation. Preparation for writing an essay about a writer should begin with a thorough acquaintance with the actual theoretical material. Think about what event (or events) you will be talking about, how interesting it is to readers. For example, one of the interesting facts about Edgar Allan Poe's is the event when his stepfather deprived him of his inheritance. You may explain why this happened in your essay.
Planning. Make a story plan and indicate the introduction, body, and ending; mentally "write" the future text.
Writing. The essay has nowhere to turn with introductory tirades, so it's best to start with situations that were important in the life of Edgar Allan Poe.
Introduction is a very important element of the essay. The reader decides whether he should read your essay. Start with an interesting fact, or summarize the achievements of the writer:
"Edgar Allan Poe's stories have influenced the works of such famous American authors of the 19th century as Jules Verne, Lord Byron, Arthur Conan Doyle, and Howard Phillips Lovecraft. His stories were appreciated by both venerable critics and the public. However, the biography of the writer was sometimes not inferior to the stories written by Poe. We decided to tell you about the strangest and most mysterious American writer."
"Edgar Poe was born on January 19, 1809, in Boston, Massachusetts, in the family of actors Elizabeth Arnold Hopkins Poe and David Poe Jr. A year after Edgar's birth, his father left the family, and on December 8, 1811, his mother died of tuberculosis. Edgar and his sister moved into different families in Richmond, Virginia. Edgar was adopted by the family of a wealthy merchant, John Allan."
Analyzing the life of a writer, do not try to "cover the incomprehensible", it is better to take a fragment of his biography, to consider it well, and to fulfill the task set before you. Here is a good example:
"After the death of his mother, the future writer grew up in the house of the Allan's, wealthy merchants from Richmond. The boy never needed anything. However, after entering the University of Virginia, where Poe became addicted to alcohol and cards, the relationship with his stepfather went wrong. After a series of major family scandals, John Allan deprived his adopted son of the inheritance."
Final components - the last paragraphs (paragraph) should complete your thought and leave a bright mark in the reader's memory. Don't forget about essay editing.
"There is much more to be said about the work of Edgar Allan Poe and his personality, but one thing is certain: he has come a very difficult way, and only an amazing person could combine all personal tragedies with incredible creative achievements. An amazing artist who has been searching for beauty all his life, Edgar Allan Poe has forever remained in the history of world literature and in the hearts of millions of readers."