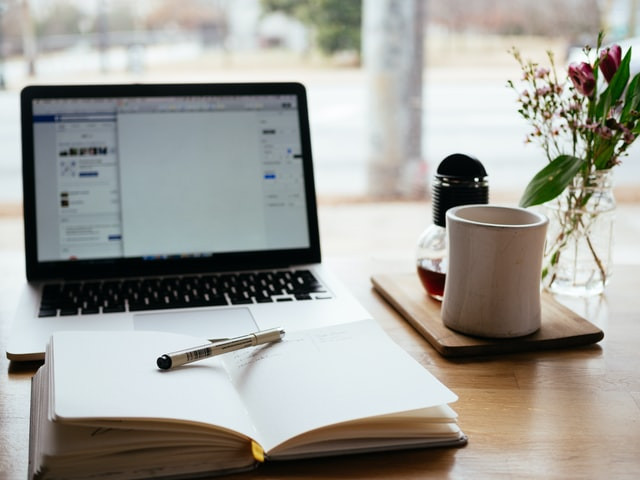 Everyone should be able to write a descriptive essay. And it doesn't matter if you acquire technical education or humanitarian. For successful communication with other people, it is essential to correctly describe objects, phenomena, or actions and logically express an opinion in such a description. Not sure how to do it? Explaining! There are types of descriptive essay:
description of the subject according to one's observations;
description of the subject according to the picture;
description of the animal;
description of the premises;
description of nature;
description of a person's appearance for their observation or painting;
description of the labor process;
description of the area;
description of monuments of history and culture.
The work's composition consists of three elements: the introduction, the central part, the conclusion. The absence of one of the composition elements in work is considered an error and is considered when giving a grade. The composition of the work must be thoughtful and precise. All the main ideas in the essay must be carefully considered by analyzing the text of literary works. We've given you a few essay prompts. See below for more details on this task.
What is a Descriptive Essay?
A descriptive essay is a story about any object, phenomenon of reality, person by listing, disclosing its main features. For example, we will indicate such characteristics as size, body shape, coat color, eye expression, and behavior when describing an animal.
The purpose of the description is for the reader to present the subject of the story. The description can be used in any speech style, in the artistic emphasis is on the most vivid details. In a science paper, the focus is on scientific terms and their meanings.
In a descriptive essay, the author tells about an object or living being, landscape, interior, or phenomenon to clear how he relates to it. Think: what feeling or mood do you want to convey to your reader? First, the author observes, then presents the image on paper. This is the essence of writing this text.
Writing this assignment is a great creative exercise. When making paper, you have a specific reason for this description. This activity can help you focus on the story and fill the text with a particular point of view or emotion.
Main Qualities of a Descriptive Essay
This composition has outstanding qualities:
clarity and laconic presentation of thought;
use of illustrations;
engaging the five senses of a person.
Let's consider each quality separately so that you don't have any questions about these elements. The first point is pretty simple. Your task is to describe a thing, object, phenomenon in such a way that it is clear, in detail, so that the reader can immediately imagine the item in his mind. On the second point, we have in mind the acquisition of images so that your story is filled with colors and it is realistic, impressive. The last point is the five senses. We will give a broader answer to this element.
There are a person's five senses - sight, hearing, smell, taste, touch. Accordingly, when describing a subject, it is necessary to involve all of them so that the reader can fully feel what you are telling through the essays. The reader will have a desire to read your text until the end to enjoy the sensations.
How to Distinguish a Description and a Descriptive Essay
If you are faced with this type of assignment, you need to distinguish between a description and a descriptive essay to avoid writing mistakes. When describing some products, you cannot follow the structure, not adhere to the style, form. Just one or two paragraphs will suffice here.
A descriptive essay is different, so if you stick to the structure, your story should be formatted according to requirements and at least five paragraphs. These five paragraphs need to be divided in this way: the first is the introduction and thesis presentation. The next three paragraphs are the central part, where you need to write arguments in favor of the thesis and expand the topic in detail. The last paragraph is the conclusion, where you need to draw final thoughts and indicate what result you have arrived at.
You don't need to have academic skills in describing something. You were taught to describe things in kindergarten, so you don't need to put in a lot of effort. Therefore, this type of essay should not be given as much attention as a descriptive essay. With the differences sorted out, then we proceed to study further.
Approaches to the Descriptive Essay
There is one crucial nuance that you should always keep in mind when writing an essay. You do not have to talk about the object of description; you have to show its characteristic features, features, and details of its essence. But what about the situation if you were given the back to write a personal descriptive essay and a formal descriptive essay? What elements, the structure should be in the document? To make you forget about these questions forever, we create a separate paragraph describing these works. Thanks to the tips, you will be able to draft a document that meets the requirements.
Personal Descriptive Essay
This type of composition has simple properties. In the text, you need to use your own experience, feelings, sensations when describing something. It is not necessary to strictly follow the structure; sometimes, phrases can be written in an artistic style, but at the same time with special attention to detail. To write a personal essay, you should only use the story you participated in, which influenced your thoughts.
A good personal essay will explore the specific experience that created a sense in your life. This will be a way of learning how and why the experience bothered, harmed, made you happy. Think of it as a space where you can discuss a meaningful moment and reflect on its impact on the rest of your life.
Remember that emotionally charged moments will usually be of interest to your readers. If you have a strong story at a specific time, you will be able to write with more passion, and you will be able to interest your reader. Consider a few descriptive essay topics:
Trip to islands or the sea.
A film that made you think or act.
How do you imagine your best birthday?
Formal Descriptive Essay
This type of essay is similar in characteristics to an argumentative essay. That is, your task is to compose a text according to a particular structure, rules, formatting an essay in APA style, with a clear description of the subject matter, special moments of work, etc.
You don't need to use your own experience here. The writing process is more complicated since you need to study a lot of literature, and only after that write a description, with appropriate arguments, quotes from authoritative people. These articles are often of interest to scientists looking out the answer about some subject, phenomenon, hypothesis, and theorem. But we recommend that when writing a formal essay, do not use boring words that will only complicate or simplify your text. Let's consider several formal topics:
Describe how climate change affects people's lives?
Description of the place of events where the disaster occurred.
What could deforestation lead to?
What You Can Describe
The descriptive texts are quite varied, depending on the conditions. First, an important role is played by the object that you have taken for the description. For example, it can be animate/inanimate, portrait, phenomenon, landscape, character. Secondly, it is essential to understand: your text is filled with calm events and or is it a dynamic text in which there are many exciting colors and actions.
An important factor is the writer's role, that is, the goal with which the author decided to create the text. Therefore, two concepts arise: factual and creative description texts.
Writers most commonly use Factographic descriptions in scientific or technical fields. For example, to describe the technique, instructions for use, instructions for implementation, etc. This text will look boring and formal because it is not filled with any emotional properties. But if you need to describe accurately and consistently some action, subject, then feel free to use this type of composition.
Creative descriptions are the opposite of the type of writing described above. This text will be filled with emotions, artistic elements, bright events. When writing such an essay, you must adhere to the rules. First - there should be only one object, carry its purpose, have features; it can be distinguished from others. Second, the text should contain your reasoning on the topic, based on feelings, as you see the subject.
As you can see, you can describe a lot of things, and you are completely free to choose. Let's look at examples of how to write a description.
Topics About a Person
The description of a person is the most common type of writing. Let's take a look at the list of topics:
Describe what kind of character and appearance one of your family members has.
Describe who is a role model for you. What features does this person have?
What qualities did Martin Luther King have, and why so many people respect him?
Describe your favorite movie character - portrait and features.
What qualities does your best friend have, what do you value him for?
Do you have a favorite teacher? What attracts you to it?
Who was John Kennedy, and what did he do for the USA?
Describe a businessman who created a great corporation.
Why is Abraham Lincoln loved and hated by US residents at the same time? What was special about him?
What does your grandmother look like now? Are you afraid of old age?
Choose any theme you like and start writing. Below we have selected several topics and wrote creative essay samples by most popular topics.
Describe The Extraordinary Person
An example of how you can write about an unusual person:
"In my life, I have met many people, but one of them was very unusual. He looked like the sun. Swarthy, freckled with curly red hair and green eyes. A very extraordinary appearance. It seems that it is difficult not to notice. However, people did not want to get to know him, but I couldn't go up to a stranger and start a conversation. It would be impolite, probably.
But we got to know each other. I will never forget this: he came up to me with the words: "Girl, what is it on your face?" I, of course, began to worry, I had already taken a mirror out of my purse, and he said: "Oh, this is a beauty!" My female pride was broken; he won my trust. And this surprised me even more since I do not trust people I do not know. But for some reason, I trusted him.
Now I remember this Istria with a smile. It's great that such an unusual person appeared in my life. Such a bright warm sun! I remember him, although I don't know anything about him. I have never met such people. It is him that I can call unusual because other people ignored me, but he noted my beauty. "
Describe a Person You Love
An example of how to describe the person you love:
"My mother is a fantastic person and the most valuable in the world. I am insanely proud that she is my mother. Why do I love her? You know, I don't need to love her for something. She is my mother, and that's enough for me. For many years she has done more for me than anyone else. We are like close friends, which is very rare in the modern world. My mother looks beautiful at her age, and we are often called sisters. Her smile in the morning makes me happy and gently green the eyes, in which the fire is always burning, says that she loves me. If you heard her laugh, you would understand how kind she is. She loves to cook different sweets, and I love to smear cream on her tender hands, which take such care of me. My mother finds a common language with many people. When she is seen on the street, then everyone greets. I think that this is a sign of respect. If I feel bad at heart, then she will always listen and support, and give valuable advice."
Describe a Friend Or Family Member
An example of how a friend can be described:
"I have many comrades, but only one real friend, his name is John. His face is oval with large almond-shaped green eyes and thick eyebrows arched in the shape of an arc. Hair is straight, dark brown, medium length, thick bangs cover a small forehead. Large lips and small, round dimples on his cheeks when he smiles, nose thin and straight, John is tall and lean.
As for the character, he is a gentle, sympathetic, fair person. But when necessary, it can be challenging. The main features of his character can also be called attentiveness, politeness, responsiveness, devotion. I'm sure John will never betray me. I appreciate my friend."
Topics About a Place
There are many countries and places to write about. We have selected a list of the best places and have compiled themes:
My favorite place in the world is Paris.
Best vacation in Yosemite Valley with mountains and the Merced River.
A special place in the world is Zhangye Danxia's colored rocks.
I have not seen any taller trees like in Bamboo Forest.
All couples need to visit the Tunnel of Love.
Crazy colors at Kawachi Fuji Garden.
I am in awe of the clean and transparent Li River.
One of the most beautiful caves in Benagil.
The impressive landscape of the Grand Canyon in the United States.
"Martian landscape" is the most beautiful sandy rock that can be seen.
Describe a Terrific Place
An example of how to write about a terrific place:
"In August 2019, we rested in Abkhazia and could not help but go on an excursion to Lake Ritsa. My way to the lake went through an incredibly beautiful park, which is also considered a tourist attraction and can be visited for free. When I got there, I was delighted, because, at an altitude of 100 meters, I saw a picture engraved in my heart for a long time. I saw the very lake Ritsa, for the sake of which I came. This is a terrific place, and I can admire it endlessly."
Describe a Place From Your Childhood
An example of how to write about your favorite childhood place:
"I love my city. Everything is beautiful in it: from the delightful center to the most distant parts. But there is one place that I have especially loved since childhood - this is a park.
Our park is small but lovely. At the very entrance, there are large flower beds of various shapes. From early spring to late autumn, they are covered with a bright floral carpet. This carpet is incredibly beautiful now, in summer: there are white, red, yellow and blue flowers. As soon as one blooms, others bloom immediately.
When you go further along the park paths, surrounded by neat bushes, you find yourself under the shade of perennial trees. It's always a little cooler here than in the city, and it's easier to breathe, especially after rain. The foliage of the trees is bright, juicy. It looks beautiful against the background of a clear blue sky."
Describe a Place You Want To Visit
An example of how to write an essay about a place you would like to visit:
"Our Earth is huge, and there are so many amazing places in the world that we have not been to. Most of all, I want to visit Ireland. This is my dream. Ireland is called the Emerald Isle for a reason - for its endless green meadows that bring peace of mind. The Irish are very welcoming and friendly people. Ireland is a paradise for outdoor enthusiasts, but horseback riding and surfing are particularly popular. Green Island is also home to numerous music festivals, and Irish folklore can still be enjoyed in small villages."
Topics About an Object
Art is the most extensive science that can be studied for eternity. List of topics:
The art of Ancient Egypt.
The great city is Babylon.
Painting in the works of Roman masters.
Forums and triumphal arches of Ancient Rome.
Architecture and sculpture of the Byzantine state.
Greek theater (architecture, sculpture).
Comparative characteristics of Baroque and Hellenism.
What is so special about Mona Lisa?
Venus Miloskaya is a symbol of the ideal woman.
The Parthenon is the main temple in Athens.
Describe Your Favorite One Statue
An example of how to describe a favorite statue:
"My favorite statue is Athena - the goddess of wisdom and war, the beloved daughter of Zeus, was one of the most revered deities in Ancient Greece. Athena appears in the form of a young woman. Long legs, narrow shoulders, small breasts give fragility and grace to her figure. The goddess stands, leaning on one leg and putting the other back and to the side. The pose is simple; movement is felt throughout the body, which is not hidden by a somewhat schematic drawing of relief, carefully worked folds of clothes. , of which Athena was one of the personifications. "
Describe Your Favorite Painting
Here's how to describe your favorite painting:
"A fantastic study of details distinguishes mona Lisa - the woman's hair and dress are made with great care, we can make out the parting and individual strands, we see folds and patterned embroidery that adorn the clothes. But no less attractive is the background, to which the viewer pays far. It depicts a landscape - a desert area, snow-capped mountains, lakes, and water winding streams.
It was thanks to the contrast - a gentle and calm girl against the backdrop of wild, ferocious nature - that da Vinci achieved the feeling of such greatness that lies in the female figure. "Mona Lisa" attracts the eye, again and again, the viewer wants to understand what her strength is, why she is so calm - and, of course, what caused this unusual smile on her lips."
Topics About an Experience
Agree that there is an experience in our life that can be shared with the reader. List of topics:
My first bike ride experience.
How my mother taught me to knit.
My first trip to the sea.
How a telephone appeared in my life.
The best gift my parents gave me.
How I learned to bake cakes.
How I met a boyfriend/girlfriend.
My first party.
Overnight at my friend's.
How I got my first pet.
Describe The First Time You Were Doing Something
An example of how to describe the first experience:
"I saw my first bike in a store. It was so new, green, beautiful. It had black wheels, a shiny metal handlebar, and a black leather seat. I already knew what I'd ask my dad for my birthday.
When my birthday came, I went up to my dad and told him that I had already chosen a present for myself. It was a bicycle. We went to that same store and bought it.
I was the happiest child in the world. I immediately wanted to ride it. The new bike pedaled smoothly. I learned how to switch gears on the go; there were three of them, and how to use the brakes. They are located directly on the steering wheel. We were given a pump and the necessary tools for the bike to fix my bike myself. The pump had a special place - on the frame. He did not interfere with me and was always with me. "
Describe a Trip
An example of how to describe a trip:
"All people love to dream, and they each have their idea, the fulfillment of which they think of and try to make it come true. The realization of dreams also depends on the people themselves - someone does everything to make dreams come true, and someone sits on the spot, doing nothing, and waits for the dream to come true on its own. All people are different, so not all people's dreams come true.
My dream is to visit the Dead Sea, located between Jordan and Israel. And it came true, and we went to have a rest last summer. I still have many impressions. This is the only body of water in which you cannot drown because the concentration of salts in it exceeds all the standard measurements for people, and their pressure does not allow a person to drown. The water also contains many useful substances of organic and inorganic nature, such as bromides and iodides. These substances in moderate concentrations are beneficial for the body, and receiving substances in relaxation and bathing will allow a person to enjoy peace and get all the necessary trace elements. "
Describe a Happy Moment
An example of how to describe a happy moment:
"I do not want to list my happy days separately, there are a lot of them, but I will talk about the day when I am happy and when my day is happy. My day is happy when my family, my friends, my happy relatives are near. My day is happy when something makes me happy. It can be something very small and ordinary. My day is happy if I joke with my friends or family, laugh, and rejoice a lot. Maybe I'm happy on my own, perhaps my friends are sad for some reason, but if these are not very important matters, I create my joy, and I do some exciting and funny things. It is necessary to find difficult times and everything wrong, something good, and try to be happy. "
Common Structure of a Descriptive Essay
Even though the essay is a creative work, it has a clear structure, the same for all texts. Checking how the student coped with the assignment, the teacher certainly pays attention to the presence of relevance, hypothesis, theses, and other things, arranged in a particular order. The structure of the work involves the advancement of a particular thesis at the beginning. It's then proof by arguments in logical calculations, quotations, or statements of relevant facts. The essay consists of the following elements:
Title. It should accurately reflect the essence of what is written.
Introduction. Here it is necessary to write about the subject or phenomenon that you are describing. Then explain why you came up with this particular idea, what prompted you to describe it.
Main part. A new paragraph is a thesis and exciting information about a subject, person, etc. It is better to break large texts into pieces with subheadings in bold type. The structure of the main body resembles a chain of rings. Each idea should complement each other and move logically.
Conclusion. All work results and final should be written in the last paragraph.
This is all your structure; you should not add more elements unless specified in the educational institution's requirements. It is also not worth neglecting the structure because it is in your interest to show the teacher that you know the academic writing rules. To see, it is better to study essay examples and only then start writing.
Choose an Object
When writing an essay, you need to focus your thoughts on only one subject, phenomenon, thing, event, etc. Your task is to describe the issue based on your vision and convey your ideas to the reader. You do not need to tell everything you know about the subject being studied. Here you need to describe in as much detail as possible the elements that attract your attention.
Please choose a subject about which you can write interestingly and develop a topic to carry some meaning. If you want to describe an event that happened to you, then you must go in order and create a logical story. If you choose to describe a person, you first need to indicate who he is to you and only then describe his appearance and character.
Create a Statement
When you have decided on the subject, you can proceed to create the thesis statement. This element will be found in the first paragraph. Based on the thesis drawn up, you need to formulate the purpose of writing and select the necessary material in favor of the thesis. The thesis constitutes the entire structure of the essay. All arguments and ideas are based on it.
Write an Outline
The plan is built on small blocks, or they are also called the thesis. Before writing the text, such a small detail as the plan is essential. A plan is like a map with which a student can move in the right direction, not miss the main idea. If you want to write essays without a plan, and at once everything that comes to mind, then most likely, your text will be illogical and absurd. The reader will find it challenging to understand your ideas and how the thought develops.
The plan can be simple or complex. A simple outline reflects the allocation and naming of the main parts. In a complex plan, the main parts are accordingly divided into additional ones. The advantage of an intricate plan is that it more fully reveals the text's structure and content, allowing you to deeper follow the author's course of thought and intention.
Instructions for writing a plan:
The material and information that you find for the text need to be read several times. As you read, make notes in front of the sentences you think are perfect for the essay. If you are writing only from your own experience, then you can skip this step.
After selecting the material, ask the question: what is the purpose of the topic? What is the text for? By answering the questions, you will create the main idea. Write the idea of each paragraph in the plan and make sure it doesn't repeat itself. It is also allowed to add subheadings to see the outline of the composition better.
After writing all the points of the plan, postpone it for a while. Relax and free yourself from unnecessary thoughts. Reread the plan. When you looked at the plan, did you understand what you needed to compose? Yes? You worked well. No? You need to refine it.
Write the Introductory and Body Paragraphs
The introduction occupies the first paragraph of the essay and contains general information about the topic. This item sets the broad emotional background for the entire composition. Students can quote from authoritative sources in the introduction.
The central part includes a full description of the object, phenomenon, or person. Here it is not necessary to skimp on words. If you can imagine a picture when writing the central part, you managed to make an ideal text. If you have problems, then you should dilute the text with artistic techniques, epithets, antonyms. Such elements in the central part will give the text the result that is for the given composition.
Write the Conclusion
In the final, you need to give brief information on the topic, summarize everything written. If you had a thesis, you need to write about whether you proved it or refuted it. The last paragraph needs to be written excitingly because these are the previous phrases that your audience will read, so try to end the text on a positive note, leaving a pleasant impression about the story.