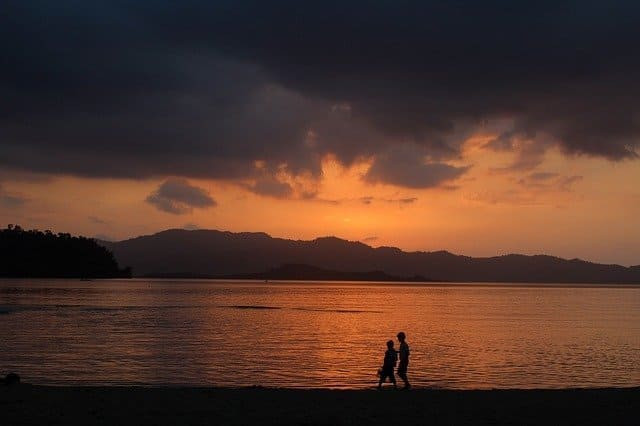 Essay topics given to students are those that are relevant to the current conditions of the world. This is to shift attention to pressing situations. To write informative essays well, there's a need to be well informed about the topic. Writing an essay with correct information is a must to get a good grade.
An example of an essay of the present situation of the Philippines as a developing country is presented below.
Essay Example - The Philippines as a Developing Country
A country is classified as part of developing countries when they fall under a high rate of population growth, low per capita income, primary sector dependence, high unemployment rates, and dependency on exports of primary commodities. That being said, most countries listed as developing countries belong to Asia, such as China, South Korea, Taiwan, India, Singapore, Indonesia, Thailand, the Philippines, and Malaysia.
Even if they are on their way to growth, developing countries face more challenges along the way. The most difficult are decreasing poverty rates, access to quality education, and a good healthcare system for all its citizens. Third-world countries, especially those in Southeast Asia, are experiencing these challenges. One of them is the Philippines.
The roots of the problems in the Philippines economy can be traced back to World War II, when soldiers from Japan occupied the country. The Philippines' worst inflation was then recorded in history.
The Philippines struggled again with its economic growth in recent years during the Marcos era of Martial Law due, stemming from the negative image attached to the country. Marcos aimed to lead the country for consecutive terms and use the country's resources following his agenda. Oppositions against the administration then rose. This included Benigno Aquino Jr, a Filipino journalist, and politician who was assassinated right as he landed at Manila International Airport (now named Ninoy Aquino International Airport or NAIA). His death ignited the distrust of its citizens to its government.
The Philippines' debt in the world bank increased from $600 million to $26 billion during the Marcos regime. The debt has caused macroeconomic effects in the Philippines, with the country continuing to pay for this debt using the current national income and remittances.
At present, the Philippines is continuously facing a high population rate and low gross domestic product (GDP). Millions of Filipinos are still suffering from poverty and struggling with exporting their products up where inflow is greater than outflow of commodities within the country.
Yet, the Philippines is still aiming to become advanced economically and socially. The country is keeping up with industrialization to increase the quality of life for Filipinos and promote sustainability. It continues to look for foreign investors from Asia pacific and even foreign investments from the US and Europe to invest in real estate and use the country's natural resources to advance the economy. The Philippines also uses capital markets to optimize the national budget it has towards the country's development.
Economists suggest that developing countries should focus on investing in education like developed countries. However, Filipinos' income under the labor force isn't enough to afford basic education. The Philippine government gives subsidies to far-flung areas, mainly in Mindanao, through public schools. Yet, these schools are still lacking funds, resulting in low-quality education and subpar human development in the country.
The Philippines continues its struggles with its economic development. Continuous corruption will always be a setback for the Philippines.
Essay Analysis
What makes the previous sample a good essay? And although the essay has good points, what are the points for improvement?
✔️ Pro: Organized
The sample essay has commendable points and follows the basic structure. It has an introduction, body, and conclusion. These parts are essential in creating an organized essay where the readers can follow through with the topic.
✔️ Pro: Supported the Subject With Facts
The essay stated facts from the Philippines' history and included statistics from reputable sources to establish its reliability and credibility to the readers. Doing so will make readers find the piece worth reading and interested in how the writer will use these facts to present an opinion or an argument.
✔️ Pro: Focused
The essay is easy to follow. It has a central idea about the topic and presents details the readers can go through to understand why the Philippines can be considered a developing country.
❌ Con: Lack of a Topic Sentence
The essay didn't include a strong topic statement to catch the attention of the readers. The work started with a definition of developing countries instead of a statement on the topic of the Philippines.
❌ Con: Rough Transition
The essay was not organized well, even though all the parts of it were present. The transition between parts wasn't smooth, with some sections unconnected with the previous ones.
❌ Con: Absence of Summary
It didn't include a summary in its conclusion. The summary must have had a recap of all the important points in the essay. The essay has different factual information, and it's difficult to identify key points. Thus a summary is important.
❌ Con: Shortage of Definition
Important terms were not defined well. Readers will have a hard time figuring out the meaning of words such as gross domestic product and per capita income. These words are familiar to individuals involved in the business sector but not the general public.
How to Verify Reliable Sources of Information
Most of the time, students are having difficulty finding reliable sources of information. The internet is full of information from different websites, yet finding websites to trust can be challenging.
Avoid Wikipedia
One way to find a reliable source is to always check the website. First, see whether anyone can edit the site. Websites such as Wikipedia, where users can edit articles, are unreliable. The information posted in Wikipedia isn't classified as factual since the one posting can or can't be experts.
Check the Domain Name
Another tip is to know the site's credibility through its domain. Those with .org and .edu are reliable sources since experts in their respective fields also write scholarly articles.
Go Back to Books
Moreover, e-books are also available on the web. There are those where the author allows the usage of their work as references. Books are considered a great source of information since they have undergone a lot of checking before being published.
Use News Sites
News sites are reliable sources since the people who wrote the news did research beforehand. Take time to read from credible and established news websites.
Work With Online Platforms
Students can also ask for help from credible online sources. Online platforms such as Studybay offer help in research papers and essays, among others. Educators in Studybay are known experts in their fields who can assist you in finding trustworthy references. The educators also make sure that plagiarism is not a problem since they check the papers' originality.
Other sites you can read credible information on the Philippines as a developing country are presented below:
How to Improve Your Essays
Students and other academic workers find it difficult to review and edit their essays alone to know which part of their work needs improvement. The following tips can help you improve your essays:
When editing your work by yourself,

pretend to be the person who will read your essay.

If you don't understand the essay yourself, it will even be more difficult for the reader. Write, read, and revise as many times as you need to.
Outlines also help in organizing essays. Distinguish the main topic from the supporting details. You can also

have a checklist of the details you want to include so you don't miss out.
Create a strong thesis statement to catch the attention of the readers. The subject will be introduced through this part, and the readers will have an idea of the whole essay.
You can

add a summary before ending an essay to reiterate all the important points of your essay.
You can

end the essay with a strong statement for the readers to remember.
A wide vocabulary range is good in writing essays to

avoid redundant words and make sure you're writing using the appropriate words.
Use words that are familiar to your expected audience. You can also utilize context clues or outright define foreign words, so your readers won't find your points hard to figure out.
Ask help from other people to read your essay

so they can give you feedback on which parts they have a hard time understanding.
Conclusion
Writing an essay is a difficult task since it takes a lot of time and effort to learn the topic. To avoid cramming an essay, you should start early and research your subject extensively. Pick important points that you want to relay to your readers.
Always remember to check the credibility of your sources to back up your essays and write an essay you can understand and explain. Take advantage of your instructor's or your friends' criticism so you can improve your essay. And reach out today for homework help!