Originally published May 08, 2017, updated Feb 25, 2021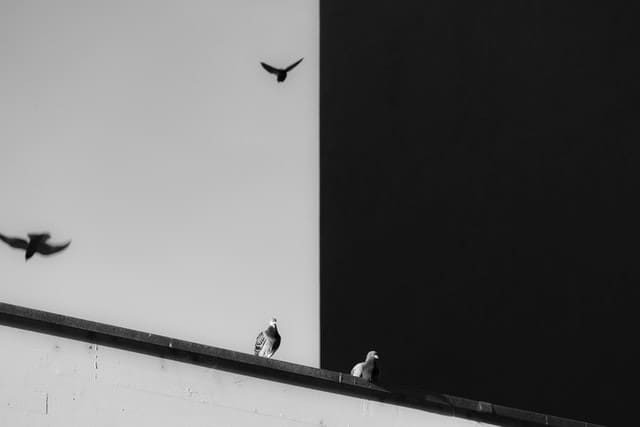 Writing a cats and dogs compare and contrast essay is an interesting and funny assignment. It is something that will help you get new knowledge about your favorite pets and find out a host of fascinating facts that might surprise you. In case you have a dog or a cat at home, or both of them, it will be an easy task to do. It is known that all people are divided into two categories: a cat-person (who likes cats) and a dog-person (who adores dogs). In this kind of assignment, you do not need to choose your position, but instead, you need only to provide a comparison of two kinds of animals and give interesting facts. At the same time, when writing a cats and dogs compare and contrast essay , you are going to follow a certain strategy, technique and structure of writing your paper, which you are going to find below.
This is a piece of writing, where you need to provide the differences and (or) the similarities between cats and dogs. A well-written cats and dogs compare and contrast essay should not only point out the way in which the two animals look (or behave) similarly or differently, but also give a strong argument supporting your analyze. Below, there are several steps that you need to undertake for getting your c ompare and contrast essay on cats and dogs well-written and interesting.
Steps To Follow In Writing A Compare And Contrast Cats And Dogs Essay
Brainstorming is always on the first place. Creating of a thesis needs to have some ideas ready to enlighten in your paper. Therefore, take time and brainstorm ideas about cats and dogs in the context which is most interesting to you. The easiest way is to go to a place where you can find cats and dogs, observe them, and come up with great ideas.
Think thoroughly of your main points. Whatever your essay is going to be about, you need to have a key point and a couple of supporting points anyway. You may note that both cats and dogs are popular household pets that can be adopted quite easily and do not require specific care, as a rule.
Consider the idea of cats' and dogs' independence. Cats are usually less dependent on people that dogs, because they become accustomed to a place, not to a person. This is what makes these two kinds of animals different.
Developing a thesis is going to be your next step. Here, you are expected to provide arguments that support your ideas. For, example, you may write that dogs are better than cats because they are our best friends and provide an example from your personal life.
Remember making a separate paragraph for each idea. Once you started writing about new point, begin with a new paragraph. Keep in mind that the paragraphs are going to be of the same lengths.
Make an outline of your paper. This is a necessary step, because this is how you are going to get a template to follow in further writing. Also, it will help you not to get confused with the ideas that you develop in your cats and dogs compare and contrast essay.
Remember explaining every opinion that you provide. Your essay is going to be a good-written one only in case that the reader believes in your idea and accepts your point of view.
Creating a bright and interesting title is important, too. A title like cats and dogs compare and contrast essay is not good enough. Try something more uncommon, something that can provoke interest of your potential reader.
Include The Following Sections Into Your Compare And Contrast Dogs And Cats Essay :
The introduction part, where you provide an overview of your paper, let the reader know about your main ideas and about the topic of the paper as a whole.
The explanation of the two animals' role in people's life.
The comparison of the similarities between the two kinds of animals with evidences, argumentation and possible examples, if appropriate.
The comparison of differences between cats and dogs, including the arguments, evidence and examples supporting your viewpoint.
The conclusion section, where you need to summarize your dogs and cats compare and contrast essay , restate the thesis and give a logical conclusion.
Apart from all of this, you need to take breaks. This is essential because breaks give your brain an opportunity to relax and generate new ideas with new inspiration. Therefore, provide yourself with some time that you can spend without writing or thinking about your essay. You need to have a good sleep, a good breakfast and a good walk. All of these components will definitely help you stay in a great mood and feel yourself appropriately. In addition, keep in mind that you need to leave your paper alone and come back in a day with a fresh eye. It will prevent you from making common mistakes and realize advantages and disadvantages of your essay.
Having said that, we suggest you paying much attention to the sources of information that you use. They need to be reliable, reputable and trustworthy. For example, you may use an encyclopedia, which is always a good option. However, remember citing all of your sources, whether you use an article from encyclopedia or a quotation of a famous person. After your essay is done, review it several times. Make sure you didn't make any mistakes and your grammar is perfect. In fact, you may ask someone else to read your paper and check it for errors.
If you need assistance with writing your compare and contrast essay, contact us. Also, we are competent in the following issues: