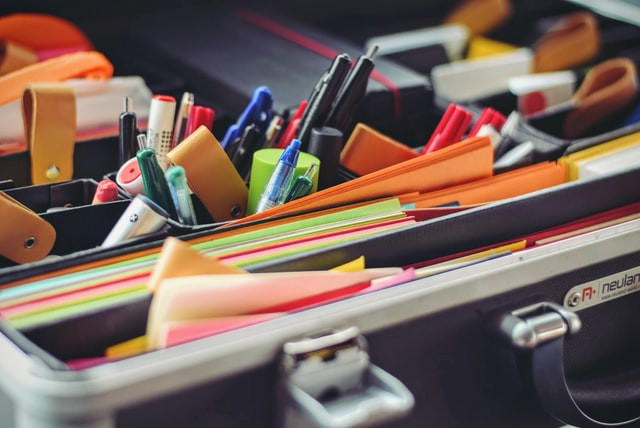 Studying anthropology is a challenging process because it consists of various tasks. It is not enough to read or listen to the diversity of people's lives in different societies and cultures. You should be able to formulate your thoughts and generate new content.
That's why students are assigned with anthropology essays that explore important issues, help you to develop writing skills, and formulate thoughts.
If you find this task too complicated, don't rush to give it up. It would help if you understood that though there are nature-born writers, all people can master this art. We are ready to become your guide and help you whenever you need it!
What Is Anthropology, and What Do Anthropologists Study?
Anthropology is a science that studies humanity overall. Students who are pursuing this discipline want to know more about our evolutionary origins, different species, our distinctiveness, the variety of social existence, etc.
Anthropologists are trying to understand our shared humanity and diversity and ways to interact with all possible forms of living in our world. There are three main scientific directions you should know about:
Sociocultural Anthropology
It focuses on social transformation and cultural changes. Writing an essay, you may choose the topic of human ecology, family systems, colonialism, cultural politics in different regions, etc.
Biological Anthropology
It is in charge of different scientific aspects of our evolutionary biology. Biology essay topics include human and nonhuman primates, the biochemical, genetic, physiological adaptation to the environment, etc.
Archaeological Anthropology
It studies the material remains of different cultural systems in the past and present. It is your choice to understand the social, technical, political organization of various cultural systems and their evolutionary processes.
Whatever choice you make, it is vital to delve deeper into all topics you learn. Geography thematic essay writing is an excellent option to loot at the issues from different angles, analyze facts that seem obvious, and come up with new, fresh ideas.
What kinds of writing assignments you might encounter in your anthropology courses
There are different types of papers you may face during the studies. All of them have their concept, features, and purposes. Let us provide you with the necessary information.
Critical Essays
This assignment is a perfect option to develop your critical thinking skills. As you may understand from the name, it is purposed to criticize something. If you haven't received a particular topic from your professor, you can choose it yourself.
Being critical means questioning assumptions and providing a balanced assessment. Try to analyze some anthropological theory and find weak places in it. Write down your notes to make sure you have facts that support your ideas.
Ethnographic Projects
This type of writing assignment is exciting because it has the theoretical part and the practice as well. You should study some culture as it is and provide your observation in the required form.
Ethnographic cultural anthropology projects may be conducted in groups when each team member has one's responsibilities. For example, one student discovers the particular social group's history, while the second one is in charge of its cuisine and routine habits.
Analyses Using Fossil and Material Evidence
Assignments, where you need to analyze fossils and material, are the most complicated. On the one hand, many students love them because it is the real anthropology where you can touch history. On the other hand, it is not easy to write about it because you have some strict standards to follow.
You may look for some analysis essay examples to understand their structure and main features. The good news is that such papers are of great importance, and you may find inspiration for writing in the feeling that you are contributing to something that matters.
How You Should Approach Anthropology Papers
There are two approaches you may use to write your paper. The choice depends on your target audience, so try to analyze it in the early beginning.
Professional Approach
If you're writing for fellow students, seasoned anthropologists, or even want to publish your paper, you should be very professional. Nobody can teach you, but it is crucial to keep in mind some academic standards.
Firstly, your paper should be flawless. Pay huge attention to proofreading since any typos and mistakes are just impossible. Your sentences should be logical and structured. Use the academic language, and cite people who are authoritative in this field.
General Approach
The second option is used when it goes about the regular essay or any paper you write for the general audience. For example, when you want to attract more students to study anthropology. The abundance of theory and terms will scare them away.
This approach requires "live" vocabulary, creative writing techniques, less citing, and more real-life experience. However, you still need to use trustworthy sources only.
Preparing an Anthropology Essay
If you want to come up with a fantastic essay, follow our tips. Don't worry if your first paper is not brilliant since the practice makes perfect.
Check Out the Requirements
If you want to impress your professor, you need to know the expectations of one. Only then can you meet them or even surpass them. Each assignment is unique, and that's why it's crucial to study it carefully. Some students think the task is straightforward and therefore put it off until the last days. Then they read the list of requirements and realize that everything is much more complicated. Of course, you can use professional help when an experienced writer delivers your paper in 3-6 hours, but you will need to pay extra for urgency. The good news is that you don't have to look for a professional author, because our experts can deal with all assignments, from accounting essay topics to complicated archeological projects.
Organize Your Writing Process
If writing is not your hobby, you need to rely on discipline, not motivation. Make sure nothing distracts you from the writing process.
First, make a list of what you need and keep everything close at hand. Then you will not need to search for books or notes, losing the main focus.
Next, make a schedule and set daily goals that will allow you to work a little every day. Load balancing relieves stress. You can even come up with small rewards for completing each stage.
Outline Your Essay
This step is important not only for anthropological essays but also for any other academic papers.
Start and finish the history essay outline in one sitting to gain a complete understanding of the writing process. You can always make changes to the original plan, but you need to have it from the early beginning.
Choose Direction
We have already mentioned that there are different directions of anthropology. Each of them, in turn, covers a wide variety of subtopics. You cannot write about everything and nothing at the same time.
When choosing cultural anthropology or any other topic, build on what you have studied in class. Think about ideas that were insufficiently understood or even contradictory, ideas that inspire you for researching. It is important to be interested in the thing you're writing about because your readers can feel the passion. For example, you don't need to prepare the paper about fossils if you like psychology essay topics much more. Of course, if your professor doesn't limit the directions, you may choose.
Do Your Research
The anthropology essay is a science paper. Of course, you may provide your ideas on some pieces, but it is important to rely on sources. All facts you use in the texts should be evidence-based.
It means you need reliable sources. Modern students are lucky because they have the Internet. However, don't hesitate to visit the library. You can find many good books and magazines that are too expensive or not available online. If you are not sure, ask your professor about sources one can recommend. And please, don't use Facebook, or Reddit, because it is not what we call trustworthy.
Write Your First Draft
Following your plan, write the first version of the paper. Write for yourself first, don't be too hard on this piece.
Try to start with the central part right away; not forget the ideas you wrote out during the preparation stage. Make sure each paragraph contains only one idea, and you use compelling arguments and examples to support your point of view.
Let Your Work Mature
That is why we do not recommend postponing any tasks until the last moment: your text should mature. When you re-read the draft in a few days, you will see what points need improvement and edit it easily.
Citation Practices in Anthropology
The content is king, but you shouldn't forget about the form as well. Anthropology papers have strict requirements, especially when it goes about the citation. In most cases, you should use the Chicago formatting style. However, clarify this moment since your university may have other requirements. Don't neglect these rules if you don't want your paper to be considered plagiarism!