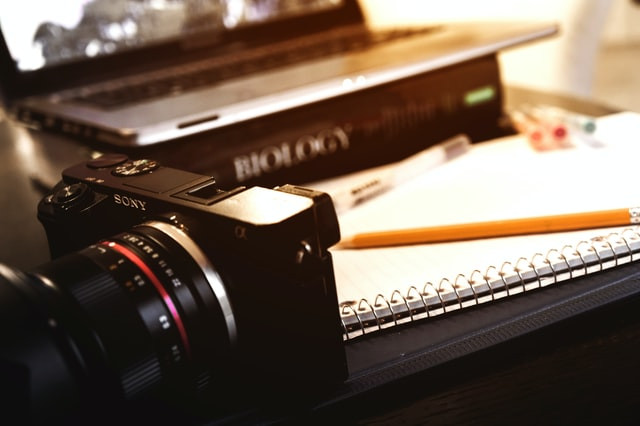 Studying natural sciences and biology in particular, you'll deal with essays as one of the ways to assess your knowledge and skills. Professors believe that this assignment helps students to develop their skills regardless of the major you pursue. Future biologists should organize their ideas in a structured and transparent manner, using reliable sources and persuasive examples to support your perspective. Even if you'll work in laboratories, you will deal with written reports.
Don't worry if you don't have enough experience and doubt your ability to deliver a perfect paper. We have prepared useful tips to help you write a killer biology essay and deliver it on time.
What is a Biology Essay?
A biology essay is a piece of student writing where you provide arguments and ideas concerning a particular biological topic.
There are various academic essay types, and you can adhere to one of them. For example, you can write a descriptive paper explaining a biological subject. Or an argumentative paper, providing evidence to support your point of view. One of the most common essay types is a cause and effect piece where you explain the reasons and the consequences of some events. You can also come up with the "how-to" instruction or a detailed analysis. The concrete type depends on your professor's requirements and your preference.
How to Write a Good Essay in Biology
Some people consider writing an art process. However, it is a work that requires your time and effort. You should organize the whole process if you want to get the desired result. There is a step-by-step instruction to follow.
Select the Topic for your Essay
If you want to get a good grade, it is important not only to make your paper informative but also enjoyable. It depends on the topic you choose. And it is crucial to stay on something that you wish to explore. Try to find something you want to investigate.
It is not easy because you may have many ideas in your head, but once you start writing, they disappear. That's why studying at college, you should always have a notebook at hand, to write down things that come to mind.
The most effective way to select the topic is a brainstorming technique. Let your brain provide you with 30-50 decent options, and then research to create the shortlist with the best ones.
Select a Research Question
Writing a biology essay, you should use a scientific approach. Come up with a research question you want to answer in your paper. Of course, you shouldn't choose something too complicated that it is impossible to work through in terms of one piece. It shouldn't be too obvious as well. Connect your research question with the topic.
Create an Outline
Starting a paper, you should have a clear plan to follow. Most student papers have a 5-paragraph structure with specific instructions. It would be almost impossible to keep the main idea and develop good arguments if you just begin. It would help if you started with the outline to keep it in mind when writing.
Don't worry about how it looks. Nobody will check your plan (if your professor didn't ask you to deliver it as well). You can organize your thoughts the way you like. Sketches, paints, mind maps, and so on. Use anything you need to make your paper structured. Get rid of all ideas that don't work for your research question, even if they seem reasonable. You may use them in another paper.
Whenever you need it, you can make some amends and correct your outline.
Essay Introduction
It is the first paragraph that is intended to attract the readers' attention. Writing it, you should consider your target audience.
If you're preparing a paper for newbies, you should provide some basic knowledge, interesting facts, and statistics to introduce the topic.
However, the experienced audience may find such an introduction a bit boring. They already know the main point, and they have a single question: why is this topic important? So, you should provide them with an explanation of why you have chosen this issue and which directions you see for further development.
Thesis Statement
The introduction finishes with the thesis. It is your research question or the statement you're going to develop in the body paragraphs. In other words, you should synthesize the overall essay, meaning just in one sentence. It will explain to your readers what the paper is about and your point of view. Without a strong thesis statement, the whole piece becomes useless, given that the audience cannot understand your position.
Essay Body
Body paragraphs are the essay core because they are most voluminous and informative. Once you've grabbed the readers' attention, you should provide them with food for thought.
In a classic 5-paragraph essay structure body takes 3 paragraphs. Each of them is intended to reveal just one idea. You need to provide a short thesis, an explanation, and an example to illustrate your point.
It would help if you were very attentive in writing the essay body because it is easy to lose your way. This is where your outline may be helpful.
Essay Conclusion
Once your readers finish the paper, they have a question "So what?" If you leave them with it, you'll fail. Your task is to provide an answer to explain how the audience can use the information you've written in the body.
Don't use any new data; just conclude the thoughts you've already declared. Are they important in any sense? Can readers conduct their research and gain more insights? Should they be more attentive to environmental issues?
You've written a paper with a particular goal (except for getting a good grade), so show your readers whether you've achieved it.
Citation and References
Most academic papers require authors to provide additional information. For example, a list of references you've used. It is impossible to write a biology essay without data from books, websites, research papers, and so on. And if you use any journal or other source, you should cite it correctly since, in the other case, your piece would be considered plagiarism.
You should adhere to a particular citation style. When it comes to biology, the academic society uses the APA and the CSE format. Make sure you know what style your professor prefers. You also need a relevant guide with all requirements to follow.
Some Essay Tips for Successful Writing
Whatever major you pursue, you'll deal with written assignments that affect your academic performance. That's why you need to develop your writing skills. Here you'll find some actionable tips to follow.
Read a Lot
If you want to write well, you should read well. There are various modern sources where you can find many biology papers. It goes about scientific books and journals, specific web-portals. Don't undervalue the fiction literature as well. You need to understand how other people write and to learn from them.
Once you've noticed something interesting that is worth your attention, write it down. You may use these notes in your future writings.
Look for Samples
Coming up with a perfect piece, you should understand what the "perfect" stands for. Please take a look at some essays or a research paper example and analyze them.
It doesn't mean that all samples that are published online are excellent. They have advantages and disadvantages, and you should mention them.
However, don't copy and paste these samples. Your paper should be unique, and it goes not about paraphrasing some sentences only. The ideas and concepts you use should be fresh as well. Even if you're just a student, without tremendous research opportunities, you may look at the issue from an interesting angle. Essay samples will show you the right direction.
Practice Your Writing
You shouldn't expect that your first paper will be outstanding. You have to submit dozens of poor essays until you succeed. It means you should use any opportunity to write something. Whether it is a note, a blog post, a lab report, or an experiment description, you should master your ability to formulate thoughts and choose the best words to convey your ideas.
Don't leave these texts without attention since you can't become a better writer if you don't know your mistakes. Find a mentor who will provide you with essential tips. There are many useful resources online, and you can always hire a professional tutor who will support you.
Plan Your Writing Process
You can't sit and wait for the inspiration. Your professor won't understand the excuse that you aren't in an appropriate mood to write a paper. Therefore you should be able to organize yourself and the work process.
Firstly, define stages, e.g., the research stage, the introduction writing, and so on. Think about how many times you're going to devote to each of them and include these tasks in your calendar. You can use different strategies, starting with the most complicated part, or, vice versa, from the easiest one. It doesn't matter if you're able to provide a good result.
It is also important to get rid of all distractors in advance. Switch off your smartphone and make sure you have anything you need to come up with a paper. It won't leave the space for procrastination.
Ask for Feedback
People are usually biased when it goes to work. You can't define for sure whether your biology essay deserves an A-grade. And it would be the wrong decision to wait until your professor spoils your academic performance. You can then discuss your writing with your friends, fellow students, instructors at the college club. If you think someone can provide you with professional assistance, ask for it. Feedback will show your strengths to focus on and weaknesses to work out.
Appropriate Language for Complexity Science
Writing a research paper, you should use a language of scientific thought to explain your ideas. Think about the audience and its level of education. If your paper is full of specific terms, most readers won't understand it. However, it should not be too simple at the same time since you're a future biologist and should speak this language at a decent level.
It is also important to know all requirements and follow them. Each paper has its features, so make sure you understand the essay, analysis paper, or a lab report format before writing.
Get Biology Essay From Us
Modern students are lucky in some way. They have unlimited educational opportunities. Most likely, you can find any information you need just in a couple of minutes. However, it imposes on you a particular responsibility that leads to immense stress. Even the term FOMO, fear of missing out, is common for many people these days.
It means that if you can't cope with a bunch of tasks, you should take a pause and relax. Our professional writing service is here to help you with any assignment. Just fill in the order form and provide us with your requirements. We'll deliver your biology essay exactly on time!
Writing Services
Firstly, you can hire a professional essay writer who will prepare the biology paper from scratch. We work with people who have a Master's or Ph.D. degree in natural science, as well as the writing experience. Having prepared dozens of assignments for students from different educational institutions, they know what professors expect. So, if you want to unload your head, without worsening your academic performance, rely on our authors.
The papers we deliver are always high-quality. They don't contain any plagiarism and mistakes. If you have some objections, contact our customer support for qualified help.
Editing Proofreading Services
If you have written the paper on yourself, you've covered a lot of ground. The writing process is exhausting, and sometimes there is no opportunity to read the final draft several times and make sure it is flawless. Before you deliver the paper, it is vital to get rid of all mistakes and typos. Our professional proofreaders will read the text with a keen eye and make necessary changes.
Don't hesitate to use professional help since it is your chance to provide a fantastic result with fewer hurdles!
What is Biology as Science?
Biology is a science that studies our life in different ways. Students learn about organisms and living creatures that inhabit the planet, their functions, behavior, interaction, and their individual and historical development.
Modern biology covers various sub-topics, such as virology that studies viruses, botany that studies plants, the anatomy that studies the human's body, etc. Some students choose a particular direction to work in, but all these subjects are united. It would be best if you had morphology and genetics knowledge to succeed with microbiology, and vice versa.
Writing a biology essay, you should think about their final purpose. Some papers are intended to provide people with a fresh look, e.g., when you find exciting information and want to share it with your colleagues. At the same time, you can write a paper for people who don't have solid biology knowledge. These essays will be very different, so you need to approach this task with all responsibility.
What is the Importance of Biology in Our Life?
Biology knowledge is important regardless of your career plans. Many facets point to this. First, this science is mainly studying life that is surrounding us. Second, it is important to have an understanding of how all organisms interact with each other. And the next reason that is no less important is the diversity of our life. Thanks to biology knowledge, people treat illnesses, improve food quality, and take care of the whole ecosystem.
It is the study of life that helps people shape the world and provides them with answers that explain why things happen.
Major Concepts and Topics in Biology
Studying biology, you'll deal with the following topics:
Cellular structure and function;
Evolution and natural selection;
Heredity and genetics;
Ecosystems and interdependence.
Many concepts are accepted by modern biology science. These are ideas and understandings that professors want you to remember. For example, all organisms share a standard set of important life processes. It goes about movement, respiration, reproduction, nutrition, and others. All organisms use the same genetic system to maintain continuity. The next essential concept is about species that arise, change, and become extinct over time. Diverse adaptations are the reason why evolution results and ensures survival.
Writing your paper, you should show your knowledge and understanding of significant biology concepts and topics. It would be an excellent platform to create powerful, evidence-based content.
And of course, if you need a website that writes an essay for you, you're on the right page! Feel free to send us your request!