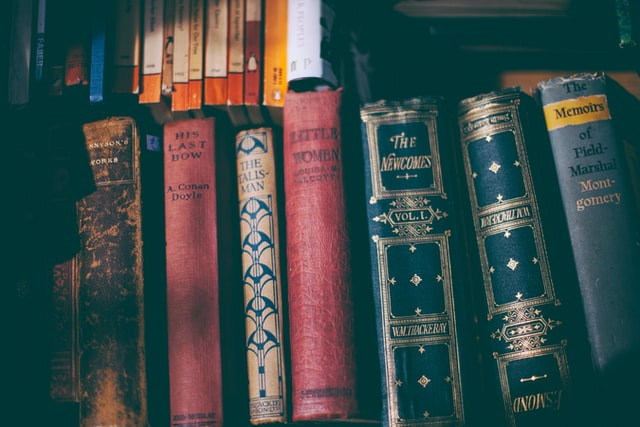 Literature can be a way to understand the social and political context of different eras. "Learning to Read and Write" serves as an anecdote and a narrative of Frederick Douglass's life. In the same work, Douglass captured the lived experiences and evident ignorance of slaves in American society. He also emphasized the importance of literacy and education in nurturing social awareness and developing a sense of self-worth and purpose.
This article will dissect the work of Douglass and provide you with fruitful insights. Such insights can aid you in generating interesting concepts to integrate into your analysis. Read on to gain ideas on how you can improve your analysis of "Learning to Read and Write."
What You Need to Know About the Topic Before You Start
Reading the text is not enough for you to have a full grasp of this literary piece. You also need to know the author's background and life and understand the story's setting.
Brief Narrative of the Life of Frederick Douglass
Frederick Douglass was born to a white father and a slave mother. He was born into slavery and was separated from his mother to work as a slave at a very young age. He never knew his father, who allegedly moved to different residences throughout Frederick's childhood.
At a time when access to education is impossible for slaves, Frederick was able to teach himself basic literacy. He was also able to teach fellow slaves the alphabet in an attempt to share his newfound enlightenment. He then immersed himself in many works of literature and political journals that made him aware of the brutal reality of slavery.
After escaping from his slaveholder, he became a full-fledged abolitionist, social reformer, and writer. Frederick chronicled his life in slavery through his autobiographies, one of which is entitled "Frederick," sometimes referred to as "Fredrick."
Douglass became a social reformer, slave abolitionist, orator, and writer. Aside from publishing notable works, he also joined the abolitionist movement to end the slave trade.
Upon his marriage with Anna Murray in New York, the couple adopted the surname "Douglass," which was based on "The Lady of the Lake" by Walter Scott, in which the surname of two of the main characters is "Douglas."
Sample Analysis of "Learning to Read and Write" by Frederick Douglass
Frederick Douglass learning to read and write at the age of 12 is the main topic of this anecdote and the reason for its title. As the author describes in his written work "Learning to Read and Write", slave owners assigned him to the Auld household, where he was to serve Master Hugh Auld, together with his wife, Sophia Auld.
Sophia was quintessential in Frederick's growth because she was the one to teach him the alphabet. This sparked Frederick's interest in developing basic literacy. However, Hugh restricted Sophia from teaching Frederick.
He began to make connections and play games with little white boys to learn more about basic writing and reading. He would compete with poor white children over who could write letters better. His interactions with white children eventually taught him to read and write.
Douglass recognized the anthology "The Columbian Orator" and speech in Sheridan as two of the works that clearly defined and guided his views on human rights and freedom. He began wondering what it meant to be a free man. Upon realizing the inhumane and injustices that slavery entails, he started campaigning for the abolition of slavery and broke his chains of enslavement.
The Narrative of the Life of Frederick Douglass, an American Slave: Dominant Themes in His Work
His three autobiographies, along with My Bondage and My Freedom and Life and Times of Frederick Douglass - all have the beginning themes of and mainly revolved around slavery and social equality. He was able to publish pieces from a shipyard that influence the ethos and pathos of contemporary society.
Being an American Slave
Frederick realized that being a slave means you will never gain personal freedom and autonomy as a human being. Instead, you are someone else's property. This concept dehumanizes and objectifies slaves.
Ignorance Is Bliss
Douglass does not necessarily promote ignorance. To him, being educated and aware comes with the price of—in his words—having a "view of my wretched condition."
Importance of Being Literate
Education can help one gain self-worth and purpose in life through exposure and awareness.
Why Is It Not an A+ Analysis?
When creating an impactful and distinctive analysis, you may want to avoid the following mistakes that the writer made in the analysis you have just read. Take note that this is a literary piece, thus requiring more profound critical thinking skills, connection-building, and empathy.
The Analysis Is Too Technical
When analyzing literary pieces, try to be less technical and focus more on the messages and character development within the story. To be technical means your analysis focuses more on the following:
Grammar
Diction
Sentence Structure
While these are also important, only include minimal analysis about them. Instead, focus more on the following:
Plot progression
Character development
Theme
Morale
Balance the grammar and structure analysis with the text's messages and purpose.
Your Thoughts Are All Over the Place
Avoid jumping from one thought to another. Before drafting your analysis, create an outline to make your thoughts more organized and to ensure a comprehensive flow of discussion. An article outline helps you define your thesis statement and elaborate your points within body paragraphs.
Here's a sample outline that you can do for your analysis:
Title
Make an informative title not to leave any ambiguity for the readers.
Thesis Statement
Include a brief synopsis of "Learning to Read and Write" and provide a brief overview of the themes that you will discuss in your analysis.
About the Author
State a brief background about Frederick Douglass, including some of his famous works and relevant occupations.
Characters
Provide a brief description of the characters within the story.
Setting
Discuss the setting or when and where the story happens.
Themes
Elaborate on the themes present in the story. These may include literacy, slavery, and freedom.
The Analysis Is Incomplete
Make sure to discuss all the major highlights of the piece. Your analysis might come off as incomplete if you were to miss a significant theme. Here is an example of an incomplete analysis element:
"Frederick talks about the importance of literacy."
Solution: Add an excerpt from that piece where he promotes literacy:
"Frederick recalls Sheridan's powerful speeches of denunciating slavery and vindicating human rights. Literacy allowed him to read important documents and verbalize his thoughts."
Tips on Creating a Brilliant Analysis of "Learning to Read and Write" by Frederick Douglass
If you take the following tips into account, you will be able to create an analysis that will definitely receive the top grade.
Have a Second Reading
Try to read the text as many times as you can. Through this, you will be able to pick up realizations and other things that you might find helpful in analyzing the work itself.
Elaborate Relevant Themes in the Piece
Frederick presented some of the following themes in his piece. Discuss them further in your analysis:
Describe how Frederick differentiated a literate person from an ignorant one. Include the cost of being educated and aware of your situation.
It was stated that with slavery, one could never be a free and independent man. Discuss how slavery shackles human freedom and liberty.
Relate These Themes to Contemporary Society
Contextualize the themes of the piece to contemporary issues. An example is how slavery remains rampant in many countries worldwide. You may tackle this using Frederick's perspective in the story and state that this issue is not exclusive to African American people alone.
Read Related Articles
You may read similar articles discussing slavery to have a better idea of how to write your analysis. Doing so may also introduce you to new concepts that you can fit in in your work. Such materials include:
Reviews of the piece
Essays on slavery and human rights
Critiques on Frederick Douglass
Feel that you need help to deal with the essay? You can rely on Studybay!
Our experts help students with: