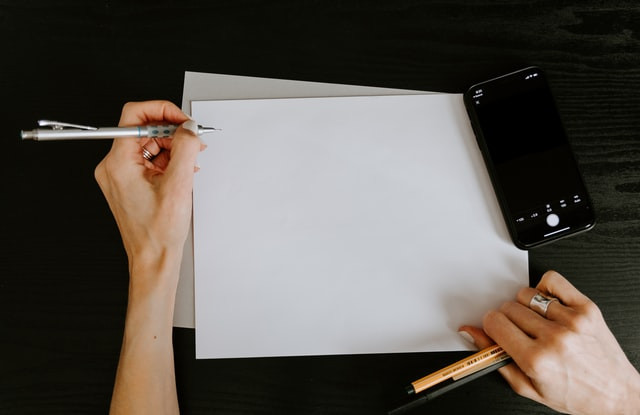 Studying at college, you deal with various writing types: essays, courseworks, case studies, etc. Academic papers are necessary to develop your research, analytical, critical thinking skills that are necessary for a successful career. But integral human development includes creativity and the ability to think outside the box. That's why some professors may assign you creative essays, short stories, screenwriting, and so on. 
Let us provide you with some strategies that will help you in fiction writing. 
Creative Writing Tips That You Will Definitely Appreciate
There are no versatile receipts as with academic writing because creativity is not about rules and patterns. However, it doesn't mean that you should give up if you don't feel like a great author. The following tips and creative writing exercises will help you along this way.
Read at Every Opportunity
Yes, it is not a mistake. If you want to write, you should read. And read everything: books, articles, short stories and novels, Facebook posts, and even manuals for electronics. You need to create your own database of literature in your head. Reading various authors, you will understand how they differ, what their word choice is, how they convey their thoughts in different circumstances and with different purposes. 
It will be a good choice if you write down all ideas that come to your mind when you're reading: notes for your future content, some critical comments, interesting metaphors, etc. 
Learn From Professionals
Modern students are really lucky since they have the opportunity to learn from their favorite writers regardless of their age, location, educational institution. For example, Margaret Atwood, the author of The Handmaid's Tale, has her online course on the Masterclass platform. Stephen King also shares his tips with young writers, e.g., he advises to write at least 2000 words per day. You can sign up for the Creative Writing course on Coursera or The School of New York Times. Even Pixar has created its course about storytelling with short animated tutorials. 
So, whether you're pursuing the Master of fine arts or just want to write better, leverage creative writing programs to expand your knowledge.
Pay Attention to People Around You 
If you want to create interesting stories that will own readers' attention, you need to develop "live" characters made from flesh and bones, not plastic. The only way that you can use to create such personages is to mine the traits of real people. You can find inspiration in a best friend, a fellow student, and even in a regular individual from the subway. It is necessary to notice details all the time. For example, you can practice choosing a person and noticing:
how does this person smile;
how one scratches the nose;
where are hisher hands when heshe tries to remember the word that is on the tip of tongue?
what are the signs of the upcoming joyaggressionfeardoubts, and other emotions?
Like artists use models to paint pictures, you can use people around you to become a better writer. Watch them in order to create realistic personages and depict character development.
Join the Writing Club
Whether you're a newbie or have some writing experience, a community of like-minded people with the same goals is a must. It will provide you with role models, supportive and critique feedback, new insights, and topics for discussions. You can organize writing classes, challenges, meetings with creative writers. Such a writing community may help you to get rid of writer's block, understand what are your strengths and weaknesses, and just have fun with new friends. 
During the pandemic, you can organize meetings via Zoom or Skype, create Clubhouse rooms, etc. Share access to your texts on Google Docs or read them aloud to convey small nuances and emotions. 
Try Freewriting
Usually, even when you're writing a personal essay, you adhere to some rules and patterns, outline the paper, think about its structure, etc. Your brain has certain neural connections that help you to use all the knowledge you have so far. Since they are pretty useful, sometimes they can limit you. That's where freewriting comes to the rescue.
It is a creative writing exercise when you don't have to plan your writing in advance. You just get rid of all distractors, take your pen, and start. Write down everything that comes to your mind: weather, your breakfast, your career plans, your doubts about the future novel, etc. Julia Cameron, a renowned author, and artist advises writing "morning pages" as soon as you wake up when your brain is not overloaded with the daily stuff. 
Start Your Blog
Most creative writing students write for their classmates, professors, members of writing clubs. Sometimes they show their texts to friends and family, but it is not enough if you need an honest, unbiased opinion. In the first case, people can judge your writing techniques, criticize the word choice, etc. In the second case, people love you and therefore support your art. But what if you try writing for someone who doesn't know you in real life?
Starting the blog is a good idea if you feel the need to share your point of view and interact with the audience. Treat it like your own startup: you have to research to analyze your target readers, try various topics, experiment with different types of creative writing, etc. You can create stories and share them with people, write about your life, comment on the latest news, etc. You'll see whether the world is ready to read your content, and your blog will provide you with news insights on future development. Moreover, you may find yourself in blogging and start a bright career.
WRITERS: 7 Letters That Will Take You to The Next Level
W — Where, when, who, what, why. When you're writing the argumentative essay, you come up with a classic 3-paragraph structure that consists of the introduction, main body, and conclusion. Term papers and dissertations are more complicated, e.g., you need to include the abstract, the Discussion, and other sections. Though creative writing is pretty different, you need to structure it as well. Use 5 Ws to introduce the setting, characters, plot, some kind of reflection.
R — Research. You don't write from your head only. Great writers spend months and years finding information for their pieces. Of course, you don't have to visit another continent right now or spend a week in a library, but you need some kind of research if you want to add plausibility to your writing. For example, if your character is a nurse, think about a volunteering internship to gain new knowledge and describe it later.
I — Images and Imagination. Though you use words, you have to paint with them so that your readers see your stories. It means you shouldn't write that your character is greedy, write that he has never spent more than $15 on clothes. Describing the appearance, use adjectives and metaphors so that it is easy to imagine the real person.
T — Tenacity. Don't think that you'll become a great creative writer at once. You should be ready for the challenging path with victories and defeats. Don't give up on first difficulties, and try to learn lessons from them. Whether you have a goal to get A-grades only, reach 1000 subscribers on your blog, or publish your story in the magazine, you need to develop an action plan and work hard to fulfill it.
E — Empathy. Of course, you have your own ambitions. But the chances are you'll become a successful writer are low if you focus on your goals only. It means you have to consider your audience to make your language clear and stories interesting for them. They should recognize themselves and their friends in your characters, they should know what conflicts you are writing about and feel some emotions you want them to feel.
R — Reality. Writing creative nonfiction, you surely have to base it on real-life stories, statistics, studies, etc. But even creative fiction can be realistic. Moreover, it should be realistic. Remember the "Alice in Wonderland". It is about the fictional world where animals can speak (and this is not the strangest thing!), but this world is still plausible. Working on your characters, you should understand how they would act and what is absolutely impossible in your setting.
S — Simplicity. Simplicity is a king these days. Get rid of long and confusing sentences, odd words, pompous phrases. The best stories are always simple. What is interesting, it is not that easy to write this way. Sometimes it takes more time to write a short but informative paragraph in plain English than to come up with an essay full of water. So, proofread your texts and make sure each word contributes to the main idea.