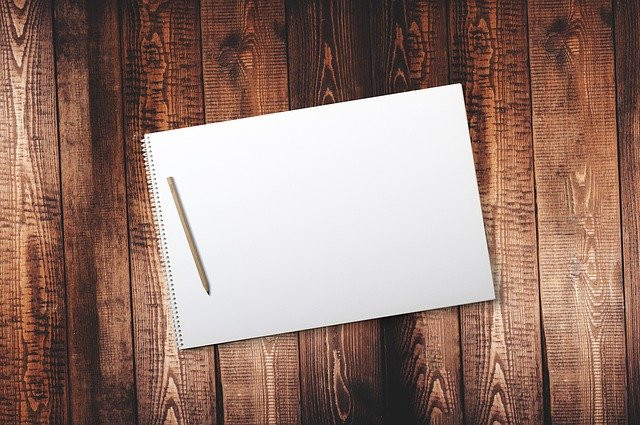 It can be intimidating to write a paper about family. Essay writing is difficult enough on its own, but you may think, "When writing about my family, essay research and writing will feel so personal." Our family memories are some of the most personal we have; they shape how we see and interpret the world. How can something so intimate be distilled into a meaningful piece of writing?
In this article, we'll cover tips for writing an essay about family. We'll also offer an example essay about family.
Writing a family essay, whether for a class, a personal essay contest, or a memoir, may be a challenging task. So, let's figure out how to write this specific type of essay, and if you need a simple how-to write any essay guide, check out our article.
How to Write an Essay About My Family in English
Why would someone want to write an essay about family? It could be for a variety of reasons. Perhaps it's for a school project. Perhaps it's a personal essay competition entry. Maybe it's for a memoir. Whatever your motivation for creating a piece about family, essay writing can be difficult, and you may be unsure where to begin.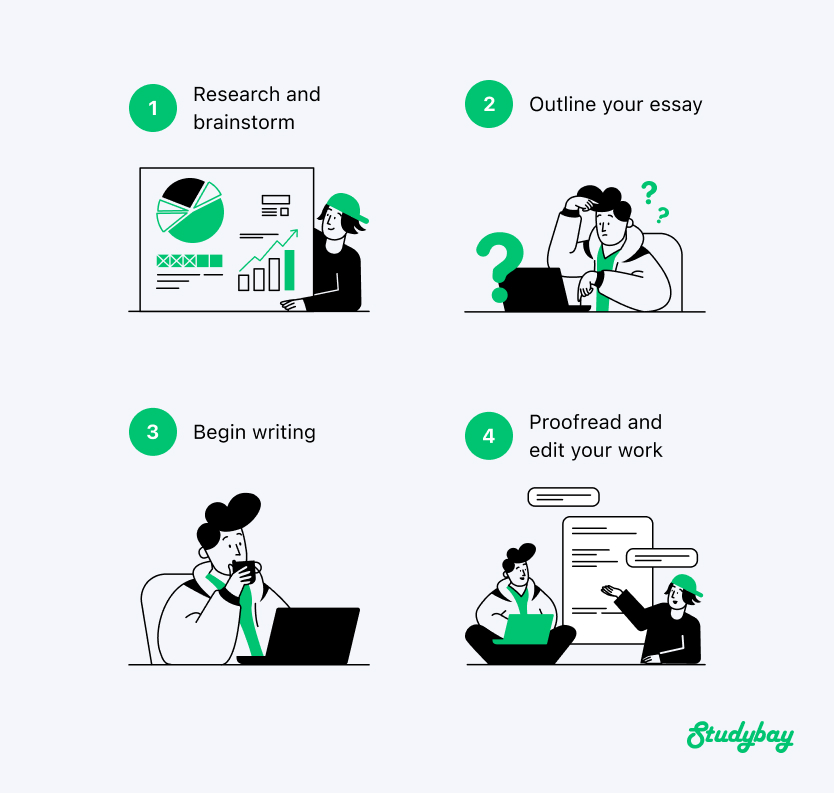 If you've ever wondered, "How can I write an essay about myself and my family?" this section is for you. Read on for some essential steps:
Research and brainstorm. The first step for any piece of writing should be research. Take some time to interview your family members, or even do some introspection before you start the writing process. If you are writing about an event, you personally experienced, you could read old journal entries or look through old photos to jog your memory.
Outline your paper. Once you've researched and decided on a topic for your essay, it's time to start working on an outline. Decide how you will present your topic to the reader in the introduction and give some thought to the material that will go into the main paragraph. You should write about memories or family members that relate to your theme.
Begin writing. With your outline prepared, you can now start writing. Your first draft isn't going to be perfect, so just try to get everything down on the page. Multiple drafts of your paper are an excellent approach to polishing your work.
Proofread and edit your work. Once you've completed the final draft of your essay, carefully read through it for mistakes. Make whatever edits are necessary, and take the time to see if there are any finishing details you could add to your paper to really make it shine.
Papers about your family can be a useful space to explore your relationship with them and to reflect upon what they mean to you and what they've taught you.
What Topics Should I Write About for My Family Essay?
So, what comes to mind while considering an essay topic about family? Whatever you choose should be something that you feel strongly about. Personal essays are more than just dry, factual accounts of events; they should also have a deeper meaning or message.
Here are a few examples of the types of topics you can focus on when composing an essay about a family or family event:
A conflict. Conflict can provide us with a greater insight into our relationships. In fiction, all interesting stories are based on some type of conflict. So too personal essays that deal with conflict can be some of the most interesting works of reflective writing.
Example: My father and I get along great for the most part, but we sometimes struggle to reconcile our political differences. He has always been a staunch Republican whereas I am a Democrat; we just can't seem to agree to disagree. After a particularly bad fight one year at Christmas, we've decided it's better if we stay away from the topic of politics.
An influential family member. Perhaps you have an uncle who helped shape your career or introduced you to a hobby that you've grown to love over time. Perhaps a favorite grandparent gave you a life-changing piece of advice that you still carry with you years later. Perhaps one day you got into a fight with a sibling that forever changed the trajectory of your relationship. Essays that talk about your family's influence on your personality, life, and decisions can be very compelling.
Example: My uncle is a dentist. No one likes going to the dentist, but Uncle Mark can instantly put people at ease, even kids. He heals with a smile and helps the people who come to his office leave feeling confident. It was his attitude and effect on people that inspired me to follow in his footsteps and become a dentist.
Values your family has instilled within you. You might also choose to write about particular values your family placed in you. Our families help shape the fundamental building blocks of who we are and how we think. Exploring this through writing can produce an interesting paper.
Example: My mom has always believed in broken windows theory. As a result, we were taught from a young age how to keep our home clean and safe and were shown how important it was to take care of our surroundings. I may have rolled my eyes at her sometimes when I was young, but now that I'm older and more sensible I appreciate those lessons.
This is just a small handful of ideas to help get you thinking about your essay, but there are many more topics you could choose to write about.
1. Writing a Family Tree
If you're writing a piece that deals with your lineage, composing a family tree can be a useful exercise before you start writing. You might choose to conduct research on your own or reach out for help. It's entirely up to you. Just make sure your work is accurate and thorough.
You might choose to build this chart using an online tool. Once it's completed, you can print it off so that you have a physical copy. You might even write it out by hand. It can be useful to map it out on a large piece of card and pin it to your wall, ideally near where you'll be doing your writing.
Once your chart is drawn up, you can use it to inspire your essay. Try to come up with stories involving different people that somehow connect to the main theme of your piece. If it's helpful, you could brainstorm ideas using spider diagrams, making lists, or whatever other option works for you.
When you're raised in a group of people, it may feel like you know everything about them there is to know. But you'd be surprised to find out all you don't know! Older ones can be a font of experiences and memories. If you're comfortable approaching them, and if they're happy to have their experiences recorded in your work, you might interview them to help flesh out your essay. You could even quote them in your paper.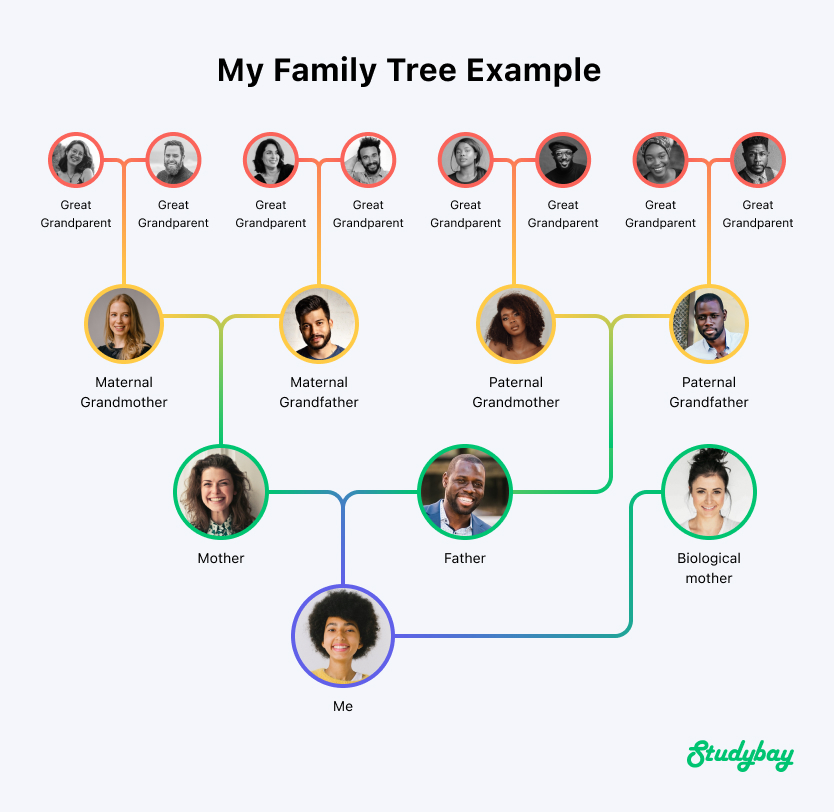 2. Describing My Family in My Essay
Once you've done all the research you need—assembled your family tree, carried out interviews, consulted public records—it's time to start writing. But you might wonder how to describe your family in an essay.
Consider the following tips for selecting details about your relatives to add to your family article:
Remember, your essay should serve a particular theme or idea. Keep this in mind throughout the whole writing process, but especially during the planning phase when you're deciding which details to add.
Don't clutter your essay with lots of irrelevant details. For instance, if you're writing about how your mother motivated you to pursue a career in medicine, it makes more sense to talk about how she influenced you—for example, by being passionate, compassionate, and helpful—rather than having a random piece about an unrelated hobby she has.
Furthermore, how do you know what level of detail is appropriate for your work? Here are some suggestions:
Especially if you intend for your essay to be published, whether online or in a physical format, you should consider your family's feelings. Hopefully, you've already asked for consent from them to talk about the personal details of your life. But you should also be conscientious during the writing process. If you're discussing a sensitive part of your family history, make sure to use tact.
You should also consider how much detail you include from a writing perspective. Think of fleshing out your family members as you would think of fleshing out characters in a novel. You should describe their sensibilities and the personality traits that define them. You could also include physical descriptions if you thought that might add something to your essay.
3. Writing About a Personal Memory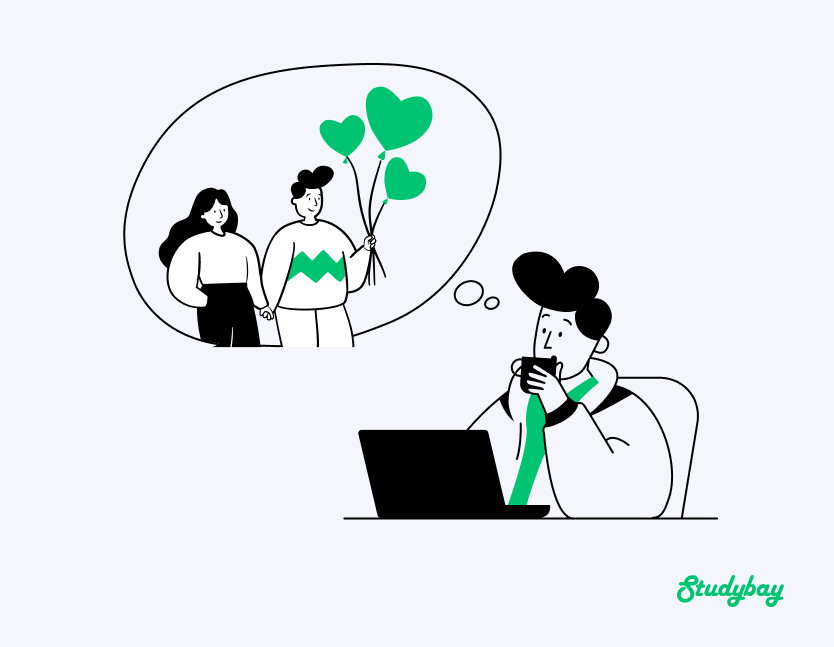 When you're writing an essay about the family, or indeed any other kind of personal essay, drawing on personal memories is an invaluable way of bringing your writing to life and making your paper resonate with your reader. Even if you're writing about a rather unique sequence of events that your reader hasn't been through, a well-written personal memory can help place them in your shoes.
So, how can you effectively write about a personal memory? Here are some tips to get you started:
Consider how the memory services the overall themes of the essay. Our lives are composed of countless little moments, interspersed with grand, life-changing events. Whether you're writing about something small and apparently inconsequential or something big that forever altered the trajectory of your life, make sure it's relevant to your theme.
Example: Pursuing a career in music is not easy, but it's something I've always felt meant to do. Perhaps that's because I was always surrounded by musicians growing up. My parents both played piano, and I remember coming downstairs on a Saturday morning to the smell of brewing coffee and the sound of my parents dueting on the piano.
Make use of memory triggers. When you're getting ready to write, make use of memory triggers to put you back in the moment. What do we mean by memory triggers? This can be anything from the music you associate with the memory, photographs taken at the time, or even smells or foods linked with the event.
Example: When I was a young girl, I went on a trip to the beach with my family. I was very young at the time, so I don't have a very clear memory of it, but I will always associate that seaside visit with the taste of pink lemonade. We passed around bottles of it as we made castles in the sand. To this day, that drink always reminds me of summer.
Use sensory descriptions. To carry on from our last tip, use sensory descriptors when you're writing personal memories. Always keep the five senses in mind: sight, hearing, touch, smell, and taste. A useful exercise before working on your essay can be to write a couple of paragraphs just focusing on the sensations you remember. Don't worry about telling a story or recording dialogue. Just place all your focus on remembering how you felt at the time and describing these sensations as vividly as possible.
Example: My uncle and aunt often took my cousins and me hiking when I was growing up. Once, we climbed Ben Lomond. I still remember the view from the top: Loch Lomond lay blue and sparkling below, as smooth as glass. I could smell the fresh grass and taste the salt of my sweat on my upper lip, my legs burning from the climb. But more than that, I remember a feeling of triumph.
Example: My Family and I Essay in 500 words
Family plays an important role in our development. We are not always cognizant of the wide-reaching impact our parents, siblings, and extended family have on us as we grow—for good or ill. So, in this essay, my family and their impact on me is my chosen subject. It's difficult to sum up all of my feelings in just one article on my family, but I hope that I am able to do them some small amount of justice.
In an ideal world, everyone would have supportive, unconditionally loving families to hold them up and help them through life. Unfortunately, this is not the case. And this is why I feel so blessed to have grown up in the environment that I did.
When I was younger, everyone used to tell me how much I reminded them of my dad. At the time, it only provoked me; what growing girl wants to be told she reminds people of her stuffy, academic father? But, as time has gone on, I've realized what a compliment that is.
Most of my childhood memories of Dad are of him in his study. He is a professor and a historian, and even to this day, he always seems to have his head in a book. I was always a quiet kid, so he didn't mind it when I sat with him while he read. His study had a window seat that looked over the garden, and I'd curl up there with a blanket and a book and keep myself busy.
We didn't spend all of our time in silence. He'd tell me about his book and would encourage me to do the same, asking me about my favorite parts and why they stood out to me. More than ten years have passed since those days, and now I find myself with a Master's in English Literature. I can't help but think that I owe it all to him. Dad taught me to think for myself and showed me that knowledge is its own reward.
My mom couldn't be more different from my dad. Where he is quiet and reserved, she is bubbly and extroverted. Where he prefers to stay at home with a good book, she likes to be out and about and gets antsy if she's left sitting around for too long. Mom retired recently, but before that was a teacher. She complained about the long hours and pay, but she loved the kids she taught and gave them her all.
That's what I've learned from her: if you're going to do something, give it all you've got, even if it's hard. Despite all their differences, that philosophy is one my parents share and one they impressed upon me from a young age. Even if you fail, so long as you can honestly say you tried, that's all that matters. I'll always be grateful to them for showing me that.
I feel lucky to have parents as supportive as mine, as I hope I've shown in this essay about our family.
For more essay examples and ideas on family related topics, check these pages:
Describe Your Family: Essay Example in Ten Lines
Now that we've given an example of a short essay about family, we'll now show you how to simply sum up your family in ten sentences.
I'm lucky to have a large family with whom I'm very close.
My family composition includes twelve people besides myself: my grandparents, my parents, my aunt and uncle, my three cousins, and my older brother.
My mother used to be an air hostess but retired a few years ago to help my father run their B&B.
My aunt and uncle are both teachers at the same school where they have worked for almost ten years.
I see both sets of grandparents regularly, as we often have them around for dinner or Sunday lunch.
I sometimes play football with my brother and cousins in the fields by our house and it's always a good time.
For as long as I can remember, we've all gone away on an annual trip to a cabin in the mountains where we get to relax and get away from school and work.
If I ever need assistance with something, no matter what it is, someone can always help.
My family members love and support me, so I never feel lonely knowing that I have them around.
I make sure that I never take my loved ones for granted and that I spend as much time with them all as I can.
Dos and Don'ts When Writing a Family Stories Essay
Now that we've considered some tips and essay examples about family, let's put together a checklist of essentials for writing an essay about your family:
Do's
Do interview family members for more information regarding your lineage or important past events.
Do brainstorm for ideas and memories you can write on. Dedicate a good portion of time to figure out what you can talk about that will support the theme of your essay.
Do be honest. When writing a personal essay or memoir, it's important to stay as honest as you can if you want to craft a meaningful paper.
Don'ts
Don't include random facts or bits of information just for the sake of padding out your paper.
Don't publicly publish a piece about your family without first having a conversation with them about it.
Don't forget to write with respect when you're writing an essay on your family.
Frequently Asked Questions
What is a good hook for an essay on my family?
Coming up with a strong theme for your essay will draw your readers in. You can also begin your piece with an interesting family story. Essay writing is about capturing the reader's attention, so focus on saying something unique and interesting.
What should I include in an essay about me and my family?
You may be wondering, "What should I include about my family in my creative writing?" Ultimately, it depends on what you're comfortable sharing and what best suits the themes of your paper. If your work is going to be published, it would be wise to ask the involved parties for consent first, or at least run it past them.
How should I start an essay all about my family?
You might be asking yourself, "How should I begin my article on my family?" Writing a compelling personal essay can be difficult, but you can begin by introducing your subjects. You should also make it clear in the first paragraph of your essay what your theme will be.
How long should my essay about my family be?
The length of your essay depends on what audience you're writing it for. If you're writing it for a class, your teacher will likely issue you a word count somewhere between 500 words - 1000 words.