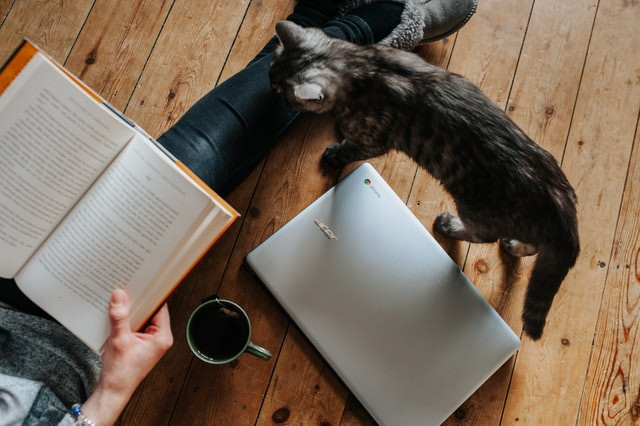 An evaluation essay is a type of written work that allows students to express their perspective on a particular subject, event, or phenomenon.
Students can write this document by carefully choosing the arguments that support the main idea of the essay. To do this, they need to approach the choice of sources of information carefully.
The first and most important stage of academic writing is choosing a fascinating topic. Subsequently, the author must clearly articulate the main idea - the thesis statement of the essay.
Strong arguments will form the backbone of the work. Finally, the author must remember to check the text for mistakes and correct them.
In general, a good evaluation essay requires time, knowledge, and energy. We talk more about this type of high school writing assignment and the stages of working below.
Essay: What It Is, And What Its Types Are
An essay is a type of creative assignment in which the author must present his position with arguments. An essay can be either homework or part of an exam.
In both school and college, the student must present information in an organized manner that supports the work's overall purpose. A good essay asks a question or introduces a topic for study.
There are many types of essays:
An argumentative essay requires research, and the writer must present a topic and explore or discuss the areas related to that topic.
Definition essay. In this essay, the student needs to explain what this term means and show his understanding of the term.
A descriptive essay involves a detailed description of something with an emphasis on sensory perception.
Choice essay implies the description of two opposites, the choice of one of them and its justification.
Classification essay. Everything is simple here - the student organizes or sorts the compared subjects into categories.
Compare and Contrast essay. In this type of essay, the student compares two phenomena, concepts, or even points of view (in the latter case, choosing the one that he adheres to himself).
An explanation essay represents a specific point of view or reports on an event or situation. It explains a case in detail and tries to clarify any confusing or difficult to interpret facts.
An expository essay explores the idea of cause and effect.
An Evaluation Essay: Why Do You Need to Know It?
An evaluation essay offers evaluative judgments and the writer's opinion about specific subjects according to a set of criteria. You express your opinion, but with the help of arguments, you thoroughly prove it. The essay writing process requires a lot of skills from the author. We have outlined a few sentences why you will need the ability to write a high-quality evaluation essay:
Writing is akin to thinking. They are interrelated, and you can improve both skills if you improve your writing skills;
Presentation of own assessments and judgments develops students' ability to analyze, interpret and evaluate any phenomena and situations;
Working on this type of essay helps to build your scale of personal values;
As a result of working on the text, the author learns to understand the processes and phenomena deeply and successfully build their position.
Stages of Writing an Evaluation Essay
Choose a topic. Give this stage enough attention and time. We advise you not to find something extravagant - a simple and straightforward subject matter will help you write and attract the reader. If the topic is legible, you will not have to look for convincing arguments for a long time - they will come to mind. It will also help to determine the main evaluation criteria.
Decide on an evaluation system. So, it would be best if you chose the criteria by which you will evaluate the subject. Decide on the most appropriate evaluation method for you.
Collection of evidence. For you to sound convincing, your arguments should not be in doubt. So use only verified sources, reliable publications, or e-books or articles.
Write. Remember that your essay should have an introductory paragraph, at least two main ones, and a closing paragraph. Your essay structure is fundamental because the impressions you read depend not only on your ideas but also on how well they are formulated and organized.
Edit. This is probably the most important step, as the editing process allows you to develop and improve your essay. There are many methods you can use to test your piece, and you should try them. Read essays aloud, ask for feedback from peers or colleagues, or work with essay writing services. Take your time with this process. It's a good idea to take a break from your evaluative essay after working on it for a while and return to it in a few days and review it with "fresh eyes." When editing, make sure you also pay close attention to spelling and grammar mistakes. Pay special attention to the absence of plagiarism in the text.
Check again. Final proofreading is a mandatory final stage of work on the essay. Go back to the first step and make sure that you wrote answers directly to the essay's question or topic. If necessary, continue brainstorming, writing, and editing until your essay is perfect.
"Formula" for a Perfect Evaluation Essay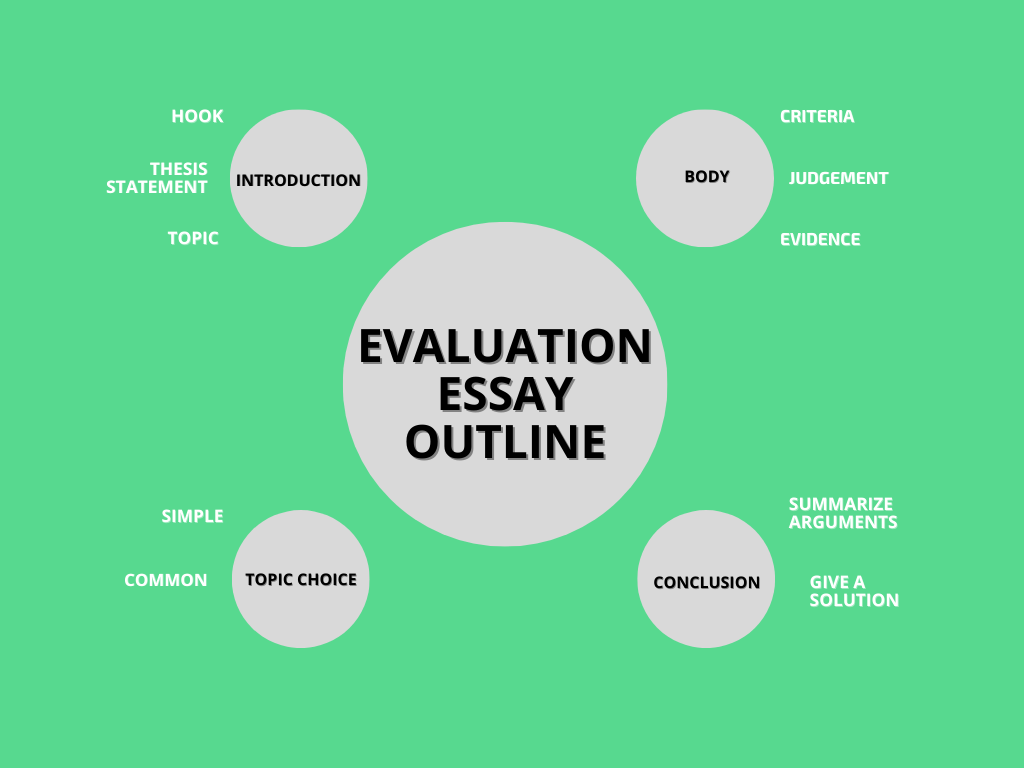 Introduction
You've probably said to yourself more than once, "I don't know where to start," "I can't write the first sentence," etc. Starting anything is always a difficult task. But you can solve it. The main thing is to know the basic rules. In the introduction, be sure to rely on the topic and those keywords that in the wording prompted you to the idea of the essay. No need to immediately go into long arguments.
First, formulate those problematic questions that can be answered in line with your topic. Then choose the most attractive, "convenient" question for yourself, try to substantiate the reason for your choice, and answer it. Do not forget that you should not enter unnecessary information.
Thesis Statement
Complete the intro with a thesis statement. It is the basis of your evaluation paper. It is also the "brain" that controls all evaluation processes and sets the tone for all work. The main thing that you should invest in the good thesis statement's content is the evaluation criteria, according to which you will continue to work on the subject. You should formulate body paragraphs according to these criteria.
Body Paragraphs
Start with a topic sentence - the main argument in a body paragraph. Here you can expand your thoughts and own opinion. Analyze, draw parallels, express personal attitude to the subject of evaluation. The main thing is to explain why you think so.
Conclusions
The last part of the essay should contain a short conclusion from the above. Did you answer the central question of the paper? Have you substantiated your opinion? If the answer is yes, your evaluation essay is successful.
Three Pillars of an Evaluation Essay
Any evaluation essay is built around three main elements: criteria, judgments, and evidence.
Criteria
So, in order to give a thorough assessment of something, you can't just say - I like it or I don't like it. You must evaluate the product or service according to some criteria. Thus, the criteria are certain characteristics that are important for your chosen subject of evaluation.
For example, if you are evaluating a romantic comedy, you can choose the following criteria: the nomination of the film for a prestigious award, the budget of the film, the acting. If a new club is in sight, it can be assessed, for example, by the quality of service, food, music, etc.
Judgment
So, you have decided on the main evaluation criteria. Now it is your job to determine whether a product meets these requirements. Did the main actors of the comedy impress you? Was the food in the new club delicious? Gradually make judgments about the subject according to the selected criteria.
Evidence
Be prepared to confirm your words so that they are not empty. If you did not like the acting - indicate in which episode and why? And if the food at the club was delicious, provide convincing evidence of this fact.
What to Keep In Mind When Working On an Essay
Train Your Brain!
Learning to state your thoughts in writing clearly is very difficult. You never know in advance what will happen. Sometimes you start writing with only a general idea of what you want to say. A few days later, the first draft appears, and a week later, a version can be published. But the ability to write texts is the same skill as any other, it can be improved by training, and if it is not used for a long time, it will disappear.
Choose Your Style
The tone of your essay should not be too formal but also not too simple. Make sure that your own style is followed throughout the essay. This applies to both the form of presentation of the text and the kind of expression. In the future, try to make the reader can guess that you are the author of the essay before having found your name on the text.