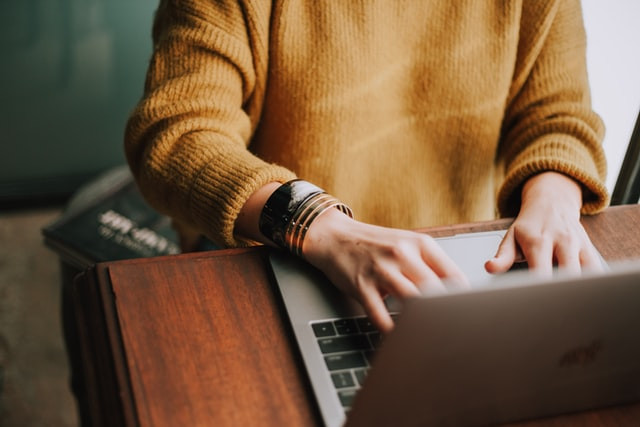 If you're working on an expository essay or writing a research paper, you have to be more careful about your thesis. A good thesis statement introduces readers to the main point of the whole paper in a sentence. Your statement should reflect your point of view. Understand the topic, take your time, and focus on making a thesis statement. You have to conduct proper research, data analysis, evidence, and brainstorming, to form an effective thesis. Let's take a look at ways you can use these steps paired with some more to make your life easier when writing a thesis statement!
Understand What a Thesis Statement Is
Your thesis statement plays a vital role in summarizing the idea of your essay to your audience. It is a clear claim and often shows a cause and effect relationship, or an interpretation. It is often put at the end of the first paragraph to alert the reader about coming up next. It isn't detailed like the paper's body, but it does tell the audience what the body paragraphs contain and ideas and arguments you can expect from it. The tone and style of your thesis statement depending on the type of paper you are working on. If it is an argumentative essay, you tend to be more formal and persuasive in your writing to convince the reader of your point. Let's summarize all the things that your thesis statement is known as:
It forms a road map for your reader with regards to expectations from the paper;
It interprets the topic at hand;
It sheds light on a disputable claim;
Acts as a topic sentence that introduces the reader to your argument in a phrase. Everything else you write is to support your interpretation.
A Simple Guide to Writing a Thesis Statement
Understand the Topic
Don't just go around questioning, "how do I write a thesis statement?". Give it thought and effort. You should take a good look at the subject and understand its background and current issues related to it before coming up with a statement; otherwise, your statement remains vague at the end of the introduction.
Time to Brainstorm Now
Decide every detail you want to include in that defining phrase of your essay. Try not to skip this step as it helps you note good ideas down for your thesis.
Before you begin writing, decide the types of thesis statements you want to work with. Is it direct or indirect? A direct one clearly states the issue at hand, while an indirect one isn't that explicit and slowly builds on the issue at hand.
Answer Each Research Question
Try to answer your research question as clearly as you can. You can support it using evidence as well. Give references for the evidence otherwise, it will be counted as plagiarism. Keep the answers brief and relevant to the topic. There is no need to beat around the bush in such papers.
Do it When You're Done (Though It Belongs to the Opening Part)
Don't rush yourself into writing a statement first. It is best to wait until the paper is complete and then answer your thesis statement. It is okay to note down the initial answer and refine it later when you're done with the paper.
Do's of Writing a Thesis Statement
Keep it short and clear for the audience to understand it better. Short statements are easier to remember. It is the main thought of your writing, so you don't need to ram words into it unnecessarily;
Be specific to your topic. General statements are off-putting when you work with a thesis as it is about a certain argument, not every argument related to that subject. Being specific saves you time and helps you briefly put your point across;
Work on the issue at hand with evidence. If you don't provide evidence in your thesis, your claim becomes vague and without a stance. Don't write every detail of the evidence, just show a link with the topic;
Consider the type of paper you're working on. Whether it is expository, argumentative, or a persuasive essay, you will have to work differently on every thesis. You can't use the same type of thesis for every paper;
You don't have to keep the initial draft as your only draft. Your thesis will progress as your paper progresses, so it is wise to make necessary changes later on.
Don'ts
Don't use general terms and phrases. It would help if you chose your words wisely. Remain within formal boundaries and limit the statement to your topic;
Don't overcomplicate your statement. If you do that, you will take away from the essence of the sentence as it would be hard to grasp for the audience and won't work with the topic;
Your statement should have a connection to your paper. Don't write a basic one to fill space or for the sake of it. Give a lot of thought and time to your statement. Remember, you should have a unique statement that helps the reader connect to your paper.
Keep all these points from the guide in mind when you work on your essays. It might be challenging in the beginning, but practice makes perfect. So keep going at it and see the results yourself after a few tries.