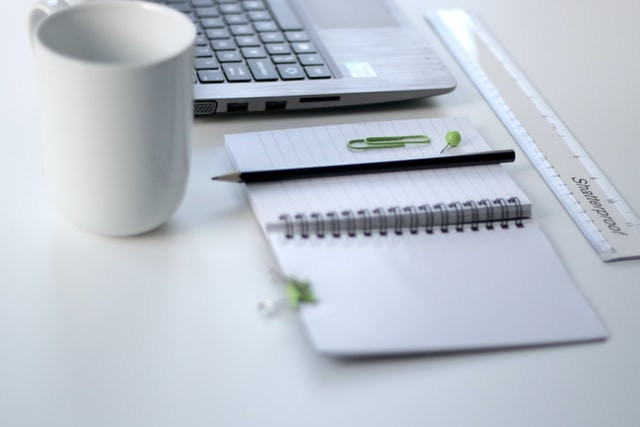 You may think you need writing samples but in fact, you only need a detailed guideline on how to write an essay. Here is our ultimate guide on essay writing, with all the explanations you need.
Essay Format
Before you pick up your pen or laptop to start your college essay, make sure you understand the format. You don't know how to write an essay? Well, like a research paper, coursework, term paper, thesis, case study, or any other academic paper, an essay has a typical structure. Here it is:
Introduction;
Body;
Conclusion.
Whether it's an application essay for your dream university or an argumentative college essay, this formula works.
Four Main Types of Essays
In academic life, college students are usually required to write one of these four kinds of essays. Each of the types serves a different purpose. Some of them describe an event or an experience, while others try to prove a point and initiate a discussion. Let's learn more about the four main essay types.
Narrative Essays
Narrative ones are basically stories. While writing an essay of this type, the writer must know the fundamentals of storytelling. It usually starts with a personal story or an anecdote. This essay type allows college students to be creative in their thinking and writing. You tell a story from a particular point of view. Your narrative piece must have a setting (where and when did your story take place?), characters, a climax, and of course, a plot. Your setting might not be as detailed as in a book, as well as your characters might be not as developed, but you still need a good plot, an engaging sequence of events, also known as the storyline. Each event should affect the next one, and the story should develop and unfold gradually. However, there might also be some flashbacks or flash-forwards.
Here are some tips to help you get started with the narrative essay:
Don't forget to include emotional bits and sensory details. This will allow the reader to experience and feel what you have written. This will help you show, not just tell the story.
Make sure your story is backing up the key ideas and main points in your writing. Indicate that point/idea in the introduction.
Write in the third person or first person.
Descriptive Essays
As the name suggests, this type describes the characteristics of events, feelings, people, and objects in detail. No matter what you are describing, you will be required to examine it thoroughly. For instance, if you are describing a flower, you would include the following details:
Its appearance;
Its origin;
Its fragrance;
Its color.
To involve the reader's emotions and senses, your academic writing should be able to show the story. For instance, "He had a busy day at work that made him really tired" can be written as: "When the clock hit 5, he wrapped up his work to leave. As he came out of the store, his feet felt as heavy as a giant rock. His leg muscles were tensed from standing at the till all day. Every step that he was taking felt like a battle against an unseen yet strong force. He just wanted to reach home as quick as he could and fall into his bed."
The second excerpt uses vivid language thus gives evocative details. It allows the reader to imagine the situation and feel like they are there. As you can see, the right word choice is what makes a descriptive essay good.
Expository Essays
This genre of essay explores the problem, then discusses it. The writing methods that may help are comparison and contrast, definition, example, the analysis of cause and effect, etc.
When writing this type, keep the following points in mind:
Be precise.
Make your writing easy to understand.
Make research and explore different sides of the problem/subject.
Explain an event or a situation vividly, as you do in storytelling.
Argumentative Essays
Argumentative essays, also known as discussion essays, need you to investigate a topic. Don't confuse this genre with the expository essay — expository essays require less research and are shorter in length. With argumentative essays, you have to gather and evaluate evidence. You start by claiming a discussable issue such as climate change in your first sentence, then you discuss this issue and provide evidence in a body paragraph, leading to the final paragraph describing your conclusions, or solutions.
In argumentative writing, you don't have to convince the reader to agree with your perspective. You have to present different sides of the topic, provide evidence and counterarguments of the claim, and observe weaknesses and strengths of different positions to help the reader build their own opinion. This will help you portray the falsity or the validity of the topic you are writing about. This evidence may include an opinion of an expert or statistical data. This will help you cover the positive as well as negative aspects of the topic.
Not sure how to do that? Get help from a professional essay writer .
Introduction
An introduction is always a crucial part of any piece of writing. It usually contains the topic sentence and sets the tone for your whole writing. If your introduction is boring or lacks the key elements that help engage readers, you won't get a good grade or as many test scores as you want to. Hence, to craft an intriguing essay, make sure you follow the tips mentioned below:
Grab the Attention of Your Reader
Start your introduction with a catchy quote or an interesting statement. You can also use an anecdote or a personal experience to start an introduction. This will hook your readers and want them to read more. Whenever you write something, read it from the reader's perspective. Does it interest you? Does it make you want to read more? If not, it's probably the same for your readers. Therefore, it's essential to use an exciting fact or experience at the start. This will not only hook the reviewer, but it will also help you earn a good score. So, research and understand your topic well.
Provide Background
After introducing your topic with a quote or an anecdote, provide a background. This step is vital because it will help the reader comprehend the issue you are going to discuss. You can do this by writing a general statement about the topic. For example, suppose your topic is about technology usage in classrooms. In that case, you can write: "Technology has transformed our education system as we know it — the classrooms look way different than they did 20 or even 8 years earlier".
Create a Thesis Statement
A thesis is a sentence that gives the reader an idea of what your piece is all about. It is not merely stating or writing the topic. This statement reflects the judgment, viewpoint, or opinion of the writer about the topic. It can look like this:
"Technology in classrooms serves several benefits. It, however, comes with a few disadvantages, too." This statement establishes your position. This shows that you don't entirely support the use of technology in classrooms. You are aware of the disadvantages too. Thus, the reader can expect good arguments in the body.
Body Paragraph
Are you done crafting a well-structured introduction that will successfully hook the readers? It's time to move on to the body. The body will continue with the main points you indicated through your statements in the introduction. Following are two critical components of the body paragraph:
Length
Essentially, the body should contain three paragraphs. On the contrary, the length of your body also depends on the word limit given to you, so you may end up with a five-paragraph essay.
The length of each paragraph depends on your word choice and your ability to use the evidence. It also can be affected by counterarguments in that paragraph.
Furthermore, it is also crucial to understand the transition in essays. What is it? It is a phrase or a word that connects one paragraph/idea with another.
Structure of Paragraphs
Each paragraph must just include an argument and evidence to back up that argument. This evidence could be a fact, statistics, or a real-life example. But make sure you use a separate paragraph for each of your arguments. First, state your argument, and only then use evidence to support that argument.
For instance, your argument may look like this:
"It is difficult to achieve active participation in the classroom via traditional lecture. In contrast, technology encourages students to participate in the learning process actively".
To support this argument, you will require to include evidence. For instance:
"According to a research study by Filer (2010), "The use of ARS - a wireless technology - encouraged participation, promoted a sense of comfort and motivated students to have better interaction."
Moreover, use the strongest argument in the first paragraph.
Formatting
The formatting requirements for the body paragraphs, as well as the whole essays, are not that strict and are usually provided by professors themselves. However, if you're a high school or a college student still confused about the formatting, use the keyword Write My Essay on Google and find a sample essay or a reliable service to help you with your assignment.
Conclusion
You are wondering how to write a conclusion? It's pretty simple. Recap your piece precisely in one or two sentences. Provide a recommendation if your essay type requires so. But also include something intriguing.
Hooking your readers, in the beginning, is essential. But, leaving them with a great impression is also crucial. Don't make your conclusion boring by simply summarizing the key points. Adding an intriguing and thought-provoking question, in the end, is a good idea for an unusual ending. Following are a few examples:
After knowing all the benefits of technology, who cares about the drawbacks?
With all the benefits technology offers, we still shouldn't blindly follow digital transformation, should we?
Seven Tips to Follow
Writing an essay is easy but crafting a masterpiece requires skills. You would want your piece to stand out, and that's where we come in. After thorough research and analysis, we have come up with seven essential steps to write an essay.
Let's begin:
Decision Phase
You should know what type of essay you have to write. There are different kinds of essay writing. If it is assigned to you by your college or university, you probably know what to do. Your decision about the type of essay you want to write is like getting half of the job done. When you know your aim, things start to get streamlined. So, relax and figure out the type of essay you are looking forward to working on.
Brainstorming Session
Deciding on the topic for your college or university assignment requires creative deliberation. Thus, to productively brainstorm your ideas, write down your interests and relevant subjects. It can be anything from climate change to English literature. Choose a subject matter which comes naturally to you.
Research Study
Read a variety of resources, make sure they are all reliable and respected among academics. Collect enough data and evidence to support your perspective. However, do not over-research your topic. Let go of extra and unnecessary information. An in-depth analysis will give you the required runway to take off your ideas.
Develop an Outline
Remember, imagination is everything. Envision your essay. Put down all your ideas and proposals. Choose which one of them is the key ideas you want to cover. Come up with ways to translate your ideas into paragraphs. How and where will you use facts and figures, important events, impressive quotations, etc. A detailed outline will give you the platform you need to write a great essay.
Important Things Are in the Thesis Statement
This is the sentence with the essence of your essay. Develop a thesis statement. This one-liner should accurately explain the purpose of your craft. Keep it precise and to the point. Your essay is going to revolve around this intrinsic sentence. Remember, the thesis you put forward has to be backed with credible evidence and facts later in the body.
Avoid Redundancy — Mind Your Language
Be creative in your approach. Poor word choice is the thing that can ruin your essay. Use appropriate language, and be selective in your usage of vocabulary. Be assertive in your style. Support your perspective in the best manner possible. Remember your tone and attitude towards the topic will leave an imprint on the reader. Your flow of ideas and straightforward approach will depict your understanding of the subject.
Final Touches — Corrections, Proofreading, And Refining
Essay writing is not an easy task to accomplish. It won't happen correctly at once. Proofread and check grammar carefully. Also, use plagiarism checkers and detectors to make sure your writing is plagiarism-free. Read it again and add points you missed while writing. Refine your ideas. Look for cluttering in the paragraphs. Make sure you have used sentence connectors. Ask your friend to read your academic writing once it's completed. Give a recheck to the introductory paragraph. Make your conclusion further cogent.
All in all, crafting a perfect piece of writing takes concentration, sound research, and knowing the right format. Once you are aware of your essay type's mechanics, you are likely to write a piece that fascinates you. Hence, this guide is sure to help write what you are expected to submit as your high school, college, or university assignment.