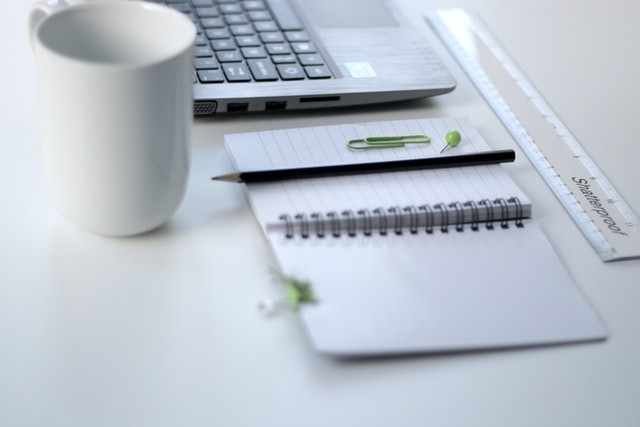 When you receive the professor's next task, you may think that this is just a random choice. You have many things to do while your teachers require you to deal with assignments that don't make sense. If you think this way, it is crucial to understand that you're wrong. Each time when you need to come up with some paper, this task is given for a purpose, especially when it goes about students of business, marketing, or psychology majors.
Modern education is focused on practice. You can read numerous textbooks, but they won't provide you with an understanding of the situation with all its nuances. Big enterprises succeed or fail every day, and it is not because their leaders had bad grades at university. The real-life is pretty different from the theory, and you can't just open your notes and find the solution that will 100% work.
The case study is one of the practical assignments that can help you gain the necessary knowledge and skills. And we're going to tell you everything you need to know about it.
What Is a Case Study: Start With The Basics
Of course, the first thing to start with is the case study definition. Actually, the accurate wording depends on your field since businesspeople and psychologists have different understanding and aspects of this student assignment. Speaking generally, it is a story. Story of success or failure that includes a detailed analysis of the reasons, participants, consequences.
In other words, if you're a future psychologist, you will deal with a case study trying to understand different patients. If you're a marketer, you can look deep in the relevant department at Apple, Google, or other prominent company. People with business majors often choose startups since it is an unlimited source of interesting cases.
In any situation, there is no universal definition of the case study, MLA format essay, term paper, etc. Before you get your feet wet, you need to read your professor's instructions and understand what the one wants from you.
What Is The Purpose Of a Case Study?
Now, when you have a straightforward task, it is essential to understand its purposes. Each professor may have one's own, that's why you need to follow instructions.
For example, you may receive the task with a primary goal to conduct research and find as much information about the company as possible. Or you can access this data easily, but you need to process it and analyze it. Or your professor wants you to show your writing skills, and this assignment is a perfect opportunity to craft an exciting and catchy story.
Each time you need to write a paper, think about your final goals. You can even write them down to understand what you are doing and why. In the final, you'll analyze whether you succeeded with these goals and what that means for you.
Of course, we don't know your professor and don't have a list of concrete instructions. But what our authors have is the experience. We want to share some best tips on how to write a case study with you!
How To Choose a Company For Your Case Study?
Let's say we are writing about a company that has achieved outstanding results. On the one hand, this is one of the most straightforward approaches because the market leaders are famous enough to easily find the information you need. On the other hand, not all things are on the surface, and sometimes you have to dig really deep to find something really worthwhile.
When working on your case study, think about your future career. What aspects do you find most challenging? You may not understand how Coca-Cola and Pepsi have managed to compete for so long. Or you may be interested in the Apple phenomenon even in poor markets. What information could help you with your studies, personal development, business, etc.?
Choosing the company to write about, follow your heart: you should be inspired, and really interested in this case. And if you still can't make a choice, we have 3 universal criteria to focus on.
Product Expertise
Speaking about product expertise, we are talking about leaders in their field because of the product. They may not necessarily be so famous or profitable, but they create something important. Cancer vaccine? The soda that the whole world drinks? The innovative devices?
You can learn a lot of things from such a company's representatives. They work with an interesting product, develop it, reach new markets and audiences.
It would be also a great idea to find a company that is a pioneer in its field. If you're going to launch a startup in the next few years, you'll gain many useful insights. Besides, it is your chance to develop something unique since everybody knows about Amazon, but you can find a company to stand out among other students.
Remarkable Achievements
The next aspect you should pay attention to is how exactly did this company succeed. It is unnecessary to write about the whole organization since you can define the most interesting department, depending on your major. For example, if you're studying finances, you can write a case study about the accounting department. Sales managers, lawyers, marketers, and any other specialists should focus on the knowledge and experience they can receive.
Prominent People
Of course, one of the most interesting options to create an outstanding case study is writing about people. It can be an individual or a group, and you need to write about the case you like.
We've written about success stories, but you should understand that it is not the necessary condition. Sometimes you can find the more necessary information and lessons in the failures. Moreover, many students even find such an approach more exciting since it is not hard to remember the success formula, but it is a real challenge to avoid mistakes, to be wise and flexible.
So, writing about companies, departments, and people, choose what your final goal is: to understand their phenomenon, to learn new lessons, to share some insights? This understanding will provide you with more ideas to write a decent paper.
One More Case Study Challenge To Overcome
The interesting thing is that most case studies are not just about gathering information and presenting it in the written form. It will help if you put yourself in the company's shoes or a person you're writing about.
Students find background information, original conditions, limitations, and need to develop their solution to develop the one based on the knowledge and experience they already have.
Such an assignment can be compared not with the essay or any other creative writing. It is instead a math problem when you have some data, and you need to process it, looking for a solution. The ways you will present it can also be different, depending on your professor's requirements.
Sometimes you need to deliver a strict document, and sometimes you can prepare a video presentation.
As you can understand, there are various types and formats of the case study. That's why the prewriting stage is very important: you need to know for sure what your professor expects of you.
Step-by-Step Guide How To Do A Case Study
Now, when you have enough information about this type of assignment, you may think it is easy to complete. Actually, it depends. Most likely, you know the feeling of procrastination when you're doing everything except studying. Most of our customers have the same problem, and it is normal if you understand that you need case study help.
Our professional authors are ready to provide you with high-quality writing assistance. They will study your requirements attentively and come up with a brilliant final result that will exceed your expectations.
However, you need to understand that you can't hire an author each time you receive a task. Studying at college or university, you need to gain new knowledge and skills, to overcome challenges, to develop. That's why we want to share some expert tips with you. Follow this step-by-step guide, and you'll get the result you need.
Determine The Objectives Of Your Case Research
All student case studies are designed to demonstrate a company's experience, but you can choose the concrete objective to focus on.
Your first step when writing this paper is to determine what you want to tell your readers about.
Find as much information about the case as possible, read it attentively, and highlight the main points. You can come up with a list of things that look significant and then choose the best ones. Ask yourself a question: what was the goal of the company/individual? The answers may be the following:
To survive in the competitive market;
To lower business costs;
To develop a profitable product;
To expand into a new market;
To build a sustainable business.
These answers will help you write a structured and informative paper and understand what you should focus on. For example, if the company had a goal to become more energy-efficient, you shouldn't write about their profit (unless your professor asks you about it).
Establish Your Case Study Format
Next, you need to define which medium you'll use to come up with a case study. Yes, it is a story, but there are a lot of ways to tell this story. You can't just deliver a simple, one-page paper since it is boring. Please think of how you can present the information to do it creatively, in a catch manner. For example, you can develop a website, record a video, and even come up with an Instagram post.
Here are some popular case study formats students choose:
PDF-document or ebook;
Video;
Infographic;
Podcast.
Most of our customers prefer the written form since it is traditional, and you can focus on its content. If you understand that you lack the time or are not sure that your professor wants to receive something creative, don't worry about various mediums.
Develop an Outline
The case study outline is an integral part of this document. You plan to follow. When you have just a blank sheet of paper, it is complicated to decide what you should write about. Where to start? And when you have the structure that is developed in advance, you know your next steps for sure.
The outline is necessary to make the text readable, to avoid unnecessary information. But it also helps to organize your time since you understand how voluminous this task is and can set your deadlines according to the number of milestones.
The thing that you have the outline for your document doesn't mean that you can't be flexible. You can make some edits in the process, but you still need the concrete base to push off.
Write An Introduction
All written pieces have something in common. Open any book, journal article, letter, student essay, and you'll see that all of them have the introduction, the central part, and the conclusion.
The case study is not an exception. You need to prepare something that will warm up your readers since if you start with the figures and business strategies, they will close your document at once.
Provide the background information about your case: what are you writing about? You can introduce the company, especially if it is a startup or any other enterprise that is not pretty famous.
It is also necessary to explain your choice briefly and to intrigue your readers. For example, you can write that the A company has fulfilled the annual sales target in January (of course, if it is true). Sounds fantastic, right? Choose the impressive fact to start with.
Write The Main Part
The body of your case study is the most challenging part of the writing process. When you're writing an argumentative essay, you need to come up with 3 arguments that have a unified structure. When you need to get a place at school, you can be inspired by a successful personal statement example. But when you're writing a case study, things are more complicated.
That's why you need to develop an outline: to understand what you should write about.
Now, when you have opened with the necessary information about the business, you can highlight the following aspects in your text:
A challenge or problem points the company faced;
Prerequisites and possible consequences;
Key participants and decision-making process;
The implemented solution;
Its results;
Your ideas and suggestions on this case.
Of course, you should make the writing interesting and inspiring. Unless your instructions require you to write formally, you can add quotes, visuals, critique comments, or testimonials.
Write The Conclusion
The final section shouldn't contain any new information, so if you think you've missed some critical facts, review your body part to understand whether they are essential.
In conclusion, you need to summarize your initial goals and the results you have received. It is also important to remember that you're writing for an audience, and you can finish the paper with some actionable advice based on this case study. The efficient strategy to wrap up is a call to action. Finish with a bang, and you'll make the impression you need!