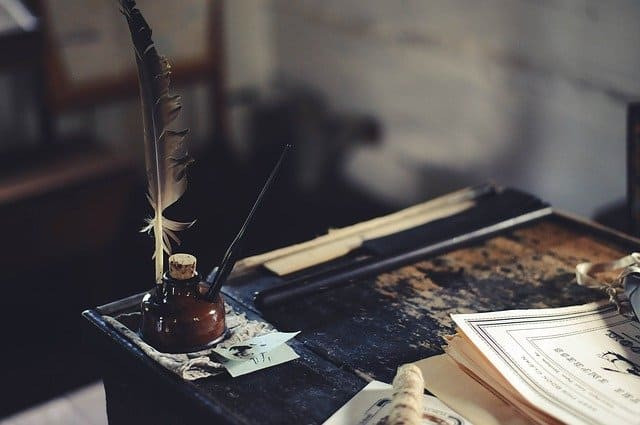 Charles Dickens's novel "Oliver Twist" was written in 1838. Even though it was the author's second novel, the literary work was already filled with seriousness.
This literature piece tells the readers about an orphan boy raised in a workhouse created under the poor law. He grew up among paupers on not much more than water and gruel. After Oliver's mother died in childbirth, the boy was left alone to survive in the viciousness of London. The novel is one of the most popular works created by Dickens. It was adapted for the stage and screen many times and is still as popular as it was when first published. No wonder that it is often chosen as an essay topic in high schools and colleges.
Writing an essay about Oliver Twist is an exciting assignment. However, you might face the problem that there can be too many topics to cover. Worry not! Studybay will help you choose and analyze a topic and even write an A+essay! Read on for all the details!
What Are the Possible Questions for an Oliver Twist Essay?
The Oliver Twist novel's plot leaves the reader with a lot to think about. Therefore, there are plenty of questions you may encounter when writing an essay about it. We have compiled a list of the top three most common questions you may encounter in your Oliver Twist assignments with tips on analyzing these topics:
Poverty During the Victorian Era
Stereotypes regarding the poor in Victorian times claimed that vice and poverty were connected and inherited features. What is Dickens's opinion on these stereotypes?
When trying to find an answer for this question in your essay, focus on the fact that Dickens uses Oliver Twist as the critic of the Victorian times and its stereotypes. The lower social classes were considered congenitally negative characters, as opposed to the middle class and the elite. The writer repeatedly claims that crime is a result of poverty and ignorance not only in "Oliver Twist" but also in his novel "The Great Expectations". He was called "the spokesman of the poor" and raised awareness on poverty for his vast audience.
Useful sources:
Dickens's Attitude Towards Women
Think about female characters in the novel (Rose Maylie, Nancy, and Agnes Fleming). What are the differences and similarities between them and what they say about Dickens's ideas about women?
This question can come up when you start writing a compare and contrast essay on Oliver Twist. The differences of the women are brightly highlighted in the novel.
Rose is a daughter of good parents. She is chaste and well-behaved. Nancy was brought up in the street, and she is a prostitute. Agnes is of good breeding, but still, she is depraved.
The similarities between them are the sacrifices they all have to make. Rose's sacrifice is declining the marriage with Harry, Nancy sacrifices her life for Oliver, and Agnes's sacrifice is her choice for the sake of her family's reputation.
Dickens mostly shared the views on women that characterize the Victorian era: women and men were born different and should remain in their positions. Dickens shows his fondness towards self-sacrifice and humbleness. For him, the ideal woman must be ready and even glad to give her life for others.
Useful sources:
The Image of Criminal Justice in the Novel
According to your observations, how does Charles Dickens choose to depict criminal justice in the novel "Oliver Twist"?
In 19th century England, people's gender, age, or social status could play a decisive role when it came to justice. In the novel, Oliver gets to the court twice. The magistrate in the courtroom was half-blind, which references the phrase "justice is blind".
The presiding magistrate Mr. Fang punishes everybody for even a little misconduct, even without the necessary evidence. Mr. Fang is against Oliver and sees him as a criminal. He is blinded by the stereotypes of the Victorian society he lives in. The image of justice will change at the end of the novel when Oliver's inheritance from well-off parents became obvious. When he gains his social status and wealth, justice regains its sight.
Useful sources:
Possible Topics for Essay on Oliver Twist
If your teacher or professor didn't provide you with a specific question to cover, it means you are free to choose the topic yourself. Here is a list of the most interesting topics and hints on how to address them:
The narrative technique in chapters 48 and 52. Analyze the perspective of Fagin and Sikes in these chapters. The issue of punishment and guilt.
Analysis of Fagin's character. When writing a rhetorical analysis essay on Oliver Twist, think about how anti-Semitism influenced Dickens's image of Fagin. Is he the representation of all the Jews?
Thievery in the novel Oliver Twist. Here, you can describe how some thefts were committed against honorable people by criminals, while some were committed against the poor by «respectable» people. How different are these two types of thievery? What do pickpockets and upper-class thieves have in common in the novel? Consider how Oliver, being a young boy, got robbed of his identity by various people. What does the dominance of thievery mean in the novel?
The clothing culture in the novel. What role does clothing play in this iconic English literature piece? Think about a new suit purchased for Oliver by Brownlow and Nancy's disguise.
The representation of marriage in Oliver Twist. Compare the marriages of a constabulary beadle Mr. Bumble and Mrs. Corney, Mr. Leeford and Monk's mother, Rose and Harry. What are your key outtakes from their relationships' description?
If you want to submit a unique top-notch Oliver Twist essay, contact our essay writing service - our experts are always happy to write, edit, or proofread an essay for you!