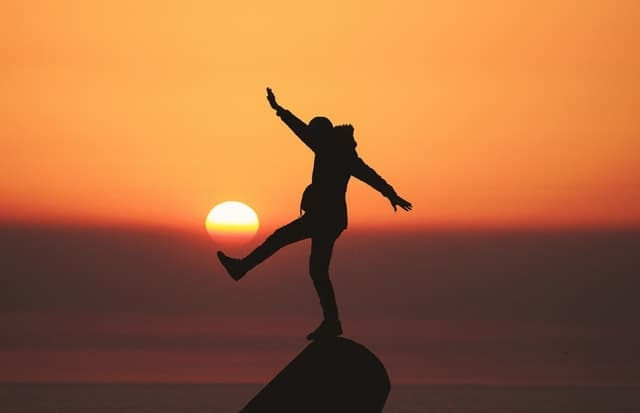 When a teacher at high school or a professor at a college or university picks an essay topic, it has to be the one that provokes thought. A written work about a turning point in life gives both the reader and the writer space to reflect on their life experiences, which makes it perfect for education purposes.
If you have received an essay assignment with a "Turning Point in My Life" topic, you may feel overwhelmed. "What should I write about? Which story is worth sharing? How to write the essay to get a good grade?" - if you're asking yourself these questions, you're at the right place. Studybay has got you covered! Read on for samples and tips to nail a Turning Point of My Life essay.
Turning Point Essay Sample
One of the best ways of explaining is to show! That's why we offer you to take a look at a sample essay written by Madeline for her college coursework and proceed by reading our tips on improving it afterward.
From my point of view, one of the major turning points in my life was when I experienced burnout. It did not happen all at once but rather gradually.
Last semester I was extremely busy with a research paper while struggling to fulfill the requirements with the other courses I had. At the same time, I was also being under pressure of finding a summer job and trying to keep up with the social life.
I have been living at such a pace for over three months when I came to a realization that something was wrong. I was no longer experiencing excitement or even happiness and barely had any powers to talk to people. Even though I am naturally a highly sociable human being, I was wanting to spend all my spare time alone and was feeling chronically tired.
Luckily, my best friend also noticed the changes in my behavior and recommended me a trusted therapist. With the specialist's help, I managed to understand the root of the problem and address it. At that moment, I had mixed emotions about what was happening. However, nowadays, I realize that it was an important turning point for me.
With the support of my loved ones and qualified assistance, I managed to overcome the challenging situation and learned a lesson that I will be applying throughout my life.
Why It Is Not a Top-Grade Essay and How to Improve It
Have you noticed that even though Madeline has picked a very sensitive and personal topic, the essay doesn't seem to reveal her point of view? Unfortunately, that is one of the reasons why her essay is not likely to receive a good grade. However, the essay she wrote has all the chance to be upgraded to an A+ written work.
Madeline's essay has a logical flow, and yet it doesn't have a clear structure, which may be confusing for the reader. It is crucial for the essay to contain an introduction, the main body, and a conclusion.
Create a Great Introduction
Here is how Madeline could improve the introduction of her essay:
Life can get busy when you are a student. Assignments, research papers, part-time work, and social life become one big overwhelming mix. It may sound exciting for some, while others may be struggling to juggle multiple demanding tasks. A turning point in my life came from the place I expected the least - my daily routine.
This introduction looks a lot better, and here's why:
It hooks the reader by providing enough background but not revealing the whole story
It has a smooth transition to the next paragraph that will elaborate on the topic
It is interesting and easy to follow
Now, let's move on to the text's main body.
Write a Well-Structured Main Body
Madeline's writing jumps from one thought to another. To make sure you don't make the same mistakes in your Major Turning Point in Life essay, try to consecutively answer the following questions:
What was a turning point in your life?
What did you feel at that time?
Why is this event so important for you?
How did this situation change your life?
What do you feel about it now?
You don't have to include all the answers to these questions, as it may be impossible to cover everything being limited by word count requirements. What's important is the logical flow of thought demonstrated in that sequence. However, it is mandatory that the conclusion answers the question, "What did you learn from the situation?".
Produce a Thought-Through Conclusion
As you can see, Madeline's essay ends abruptly, leaving the reader wondering why exactly this turning point was critical in the author's life.
Here is a better way of finalizing the essay:
Being diagnosed with burnout for the first time at such a young age was hard to believe at first. However, I am glad that I was not afraid to trust a specialized therapist and had the bravery to address the issue. That period of my life has taught me many things. I have realized the importance of checking in on my mental state and taking enough time to rest. I have also understood how to prioritize tasks better. This period played a crucial role in my personal growth and taught me a lesson of true self-care I will keep applying in the future.
As you can see, this conclusion reflects on what Madeline truly feels about her experience and what it has taught her.
Additional Tips on Creating a Powerful Turning Point in Life Essay
Structuring your essay and making it informative and personal will make the text fascinating to read. However, it is not enough to guarantee your assignment an excellent grade. Here are the ultimate tips to make your Turning Point in Life essay get an A+:
Select the topic that truly had an influence on you
Don't be afraid to reveal your point of view on the situation
Proofread your text for grammar, punctuation, and spelling mistakes
Remember to leave yourself enough time to edit the essay
Before submitting the paper, run a plagiarism check
Having enough rest turned out to be the cross-cutting theme of this guide. Indeed, leaving time to relax is not easy in a study environment. So if you're in a bind trying to finish your assignments, essays, or even a term paper, let Studybay take the load off your shoulders!
Our writing service is happy to assist you with an essay describing a turning point in your life - simply provide us with the details. We can adapt to any format, including APA, MLA, and CMS - you name it. Save some energy and time with the help of Studybay without compromising on your grades!