Edit My Paper: Help with Any Written Assignment
Calculate the price
Edit My Paper: Help with Any Written Assignment
When your professor gives you a big paper to write as a part of your coursework, it can eat up a lot of your time. Often, long written assignments are the ones that are also the most challenging to produce. Once you're done writing your paper, it can be even more challenging to edit it.
The proofreading phase alone can take 1-2 full days of focused work. Thus, hiring an essay editor is wise for students who want to focus on other subjects and schoolwork. Studybay understands this common need among students. Thus, we're offering an "edit my paper" service for all kinds of students.
Let Our Editing Service Work on Your Paper
As the writer of the paper, you may not notice that you're making mistakes. Even after you reread your paper ten or fifty times, you may still miss some mistakes. It happens to everyone. Often, it takes a different person's perspective to spot these mistakes.
At Studybay, we've got a team of experienced editors who are brilliant graduates of the greatest universities, such as Harvard, Sorbonne, Oxford, NUS, and many others. They know the most common mistakes many writers make, including:
Spelling mistakes. Typos can change the meaning of a critical word or turn it into nonsense. When you're working on the paper, it's easy to miss these mistakes. However, for readers, they can stick out like a sore thumb. Studybay experts will proofread and edit these mistakes, which will make your paper look more professional.
Sentence structure. Long and complicated sentences can confuse and bore your audience. They can also create large blocks of text, which can make your paper look bleak. We will improve it by simplifying complex sentences.
Word choice. Some words are more appropriate for formal papers, while others are used more when we speak. We know exactly which words to use to create an ideal academic paper - check out the reviews from our happy clients to be sure!
Comma usage. A missing or unnecessary comma can change the meaning, flow, and style of your writing. Without proper punctuation use, your paper may deliver the wrong message.
There are many other types of mistakes that you can make, even when you proofread and edit your paper. They also include grammatical errors, spacing issues, drawn-out sentences, and more. When you hire a Studybay paper editor, he or she will look out for these typical mistakes and correct them.
The Confusing Part of Paper Editing Is an Easy Task for a Studybay Editor
Editing is hard work, and there's no doubt about that. On average, proofreading 1000 words takes 15-20 minutes. You'd need the energy and the drive to read every single word on the paper. When you skim or scan your work, you may miss typos and other mistakes.
When you proofread, you also need to pay attention to the formatting of the paper. Does it follow the APA or MLA format? Did the instructor ask for Chicago-style formatting? Our Studybay editors will ask this and ensure that your paper follows the requirements.
Depending on the paper you're writing, our editors will also check your writing intention, the flow of your writing, and more. This way, you'll submit a high-quality paper to your professor or instructor.
Plagiarism-Free Assignment Edits
We understand that plagiarism is a serious offense, even if it's only considered a misdemeanor. Committing plagiarism can result in a fine of $500 to $10,000.
That is why you always need to make sure your paper is plagiarism-free, whether you're writing a simple assignment or the final term's research paper. When you submit your paper to Studybay for proofreading, we will also automatically use a plagiarism checker to check it. We work with a variety of proofreading tools used by universities, schools, and professional online writers.
Check Out Our Sample Works
Dedication. Quality. Commitment. Punctuality
FAQ
How much time does it take for Studybay to turn in an edited assignment?
Even if your assignment is due the next day, our proofreaders can give back your paper on time. However, remember that it's always wiser to give us extra time. This way, in case you want us to make revisions, we'll have enough time to do so. At the same time, you won't have to worry about waiting until the last minute before you submit your paper.
Can a beginner editor work on my task?
At Studybay, we only employ experienced editors, writers, and creatives. All our editors are native speakers of English and hold years of experience under their belts. We also make sure that our editors and writers have achieved higher education, like a Master's or Ph.D. degree. Every online paper editor in our team has experience in editing papers, proposals, and more. These requirements and qualifications allow us to offer only the best paper editing services.
Can I entrust Studybay with an extremely important task?
Your term paper, research paper, or academic papers will get a high grade with our proofreading service. Whether it's a paper on ESL, mathematics, literature, or other fields, our editors will do their absolute best to deliver top-notch work. Our team of over 52,000 experts is happy to assist you with any task!
Is it legal to use a paper editing service?
Yes, it is!
Here at Studybay, we follow a strict set of rules, as it is written in our Honor Code. Even though we offer editing and paraphrasing services, all our written outputs are unique and original. As we mentioned, we don't condone plagiarism. If you're still worried about the possible repercussions of using Studybay, feel free to ask our support team about them.
Is editing a paper worth paying for?
We know that not all students have the extra budget to hire an "edit my paper" service. However, we also understand what it's like to feel like the day is robbing you of hours constantly. Even if you're short money, the affordable Studybay services are worth investing in, as they will save you a lot of time.
Besides, we are offering a 15% discount on all first orders made by students. No matter what kind of paper it is that you need editing, we'll work on it. We also offer you a free plagiarism checking tool!
New Here? Get $5 OFF
Your First Project
We are a team of enthusiastic professionals and geeks in our field.
At the very start of the project
Who Are the Experts?
Our experts are alumni from the world's top universities and colleges.
All of them have successfully passed the Studybay examination and proven their competence to our team.
Our experts have graduated from the best universities in the world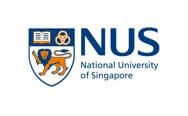 Our Clients About Studybay
How it Works
Sorry, your browser doesn't support embedded videos.

Step 1

Tell us about the project and your requirements

Step 2

Compare offers from top experts and pick the best one

Sorry, your browser doesn't support embedded videos.

Sorry, your browser doesn't support embedded videos.

Step 3

Chat with the expert and get your project done on time
6 Reasons to Join Studybay
Unlimited Support 24/7

Money-Back Guarantee

96% Customer Satisfaction Level

52,000 Experts World Wide

760,324+ Words Written This Month

1,650,000 Students Got
Helped Over the Past Year
Contacts
Want to contact us directly? No problem.
We are always here for you



Order an academic assignment
Enter your email address to order from this writer.