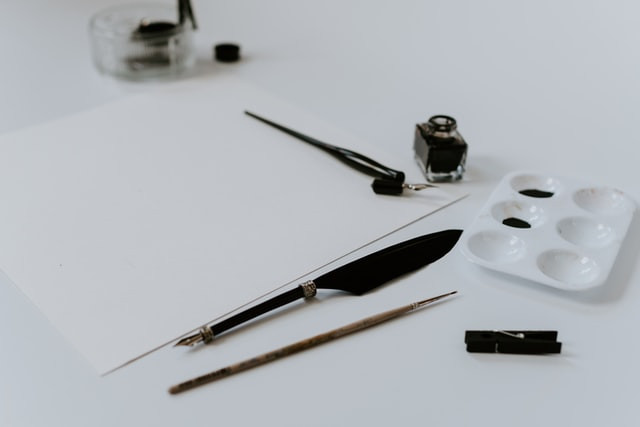 Well, you may have already accepted the writing assignments like an argumentative essay, a term paper, a case study. But when your professor assigns you the expository writing, your first question may be "expo...what?" No reasons to panic! We have prepared an ultimate guide with actionable tips for your A-grade. Bit if you don't want to wtite this paper by yourself, you can always buy expository essay from us!
What Is an Expository Essay?
An expository essay is a type of academic writing where you introduce the topic along with evaluating the evidence and expounding the idea. You need to provide your readers with some useful information, answer possible questions, simplify complicated concepts, etc.
The interesting fact is that the "expository paper" term includes several types of papers, and each of them has its features you should know about. So, before you get your feet wet and start writing, read your professor's requirements to ensure you understand what you're expected to provide.
5 Types of Expository Essays
Cause and effect essay. Your task is to compare two subjects and to find causal relationships.
Compare and contrast essay. You have to find the main similarities and differences between several subjects and write about them in your paper.
Descriptive essay. The primary goal of this writing is to explain some concepts to your readers. You need to describe events, places, experiences concerning the topic.
Process essay or how-to essay. By writing this article, you are giving step-by-step instructions on a certain procedure. You need not just convey your thoughts and insights but ensure your readers can follow these instructions to achieve the same results.
Problem/solution essay. You introduce the problem and then provide your readers with a detailed solution, analyzing it from different angles.
Comparing the expository essay to other student papers, you'll understand that there are some essential differences. For example, in a persuasive essay, you should come up with your opinion, trying to affect the audience in all possible ways. In a descriptive one, you explore the topic in a neutral way, without emotional appeals.
All the Tricks of the Expository Essay Writing Process
Now, when you know what your task is, don't wait too long before you start writing. The whole process consists of several stages, and each of them requires your attention.
Choose the Topic
Sometimes professors assign high school students with a specific topic because they want them to explore this field. However, when you're in college, the choice is up to you, and it is your first task that may affect the grade.
The good topic should be:
Brief and clear;
Informative;
Attractive;
Relevant.
Your readers should understand at once what you are going to write about. You can provide a thesis statement or a question that you're going to answer in your paper.
Expository Essay Topics That You Will Appreciate
The positive and the negative effects of social media;
What are the causes and effects of bullying in schools?
Moving from place to place for teenagers: pros and cons.
What is the difference between psychology and psychiatry?
Can non-material things make people happy?
How different genres of music affect people?
Left and right halves of the brain: truth or myth.
The ultimate guide to writing the research paper.
What were the consequences of the Great Depression for the US?
Do Western and Eastern cultures have something in common?
Looking for a good topic idea, try to brainstorm. Turn off your phone, and get rid of other distractors to make your brain focused on the task. Then write down ideas that come to your mind, and try to make a list as long as possible. It is absolutely normal if some topics on your list are poor, but you'll definitely find a diamond among them.
Do Your Research
Now, when you have the topic, you need to find enough information that you will use in your paper. Read your textbooks, look for specialized articles, ask your professor where you can find more information. If libraries are closed due to pandemics, one may provide you with access to some reliable databases. It would be great if you find sources written from different angles so that you can see the whole picture and provide an objective argumentation.
Outline Your Expository Essay Structure
An expository essay outline is a plan that helps you to organize your paper. If you start writing without a structure, you may find yourself in a situation when the text looks messy, and you jump from thought to thought without a clear line of narration.
The classic five-paragraph essay consists of the introductory, body, and concluding parts. Developing the outline, you should make some notes for each of these sections. For example, your main body will consist of:
General sentence that explains your thesis statement provided in the introduction;
Evidence from credible sources to support your thesis;
Analyze of evidence: why do you consider this information worthy of attention? What is the opposite point of view, and why is it poor?
Write the First Draft of Expository Essay
Most students prefer writing from the beginning of the paper till the end. But if you have developed a good outline, you can experiment with this process, e.g., start with the main body, and write your introduction when you have the paper written. There are also techniques when students start with the conclusion so that they write the paper knowing what final they should adhere to. Regardless of your choice, there are certain rules for each part.
Introductory Paragraph
Your introduction should be brief and hooky. Don't overload your readers with tons of new information. Introduce your topic, provide a short background description, and formulate your thesis statement so that the audience knows the certain direction you write about.
Main Body
This essay part is the longest and the most informative. Divide it into several body paragraphs, and ensure that all of them have the same structure. Then you need to:
Provide evidence that helps readers to get your point.
Avoid biased facts and lengthy reasoning. Make your language straightforward; use active verbs.
Add examples from history, literature, real-life to support your idea.
Of course, the content depends on the specific type of expository writing. For example, when it comes to a process essay, you need to include paragraphs where you describe the materials you've used, analyze the results, discuss some limitations, etc.
Concluding Paragraph
Wrapping things up, you should answer all questions that you raised in your paper. It is also necessary to analyze it and to come up with conclusions. Imagine that your readers wonder "So what?" and satisfy their curiosity in the final paragraph. For example, if you have written about the causes of the Great Depression, your conclusion can be focused on the main lessons for future generations. Make some contribution to the topic, and provide your audience with food for thought.
Proofread Your Essay to Make it Flawless
Finally, when your writing is finished, you should admit that your first draft may not be perfect. It is where proofreading may help you. Take a short pause, e.g., get enough sleep, and get back to your essay to read it again. There is a short check-list that will help you to ensure everything is ok:
Get rid of typos and mistakes, odd words, useless repetitions.
Analyze the content. Ask yourself: have you managed to convey your thoughts correctly? Are there some logical mistakes?
Proofread the syntax. Can you make your sentences shorter, add more examples, strengthen argumentation?
Check the paper for plagiarism and ensure your content is unique.
Ask your friends to read the document and provide you with some kind of feedback. A fresh perspective is very helpful, and you'll pay attention to things that you haven't noticed before.
The last thing you should know is pretty simple: Practice makes better. Your first essays may not look that interesting and informative, and it is absolutely normal. But the more you try, the better your writing skills become. Don't give up, and you'll make the grade!
Check out our other web pages for more essay help and essay editing. Alternatively, you may wish to use our proofreading services for polishing and perfecting your essay to give you that extra grade boost!