A modern student has a lot on their plate. According to research, 70% of students reported suffering from anxiety and depression, with 61% attributing it to the pressure to get good grades. This pressure typically comes from parents or teachers.
Reputable academic help websites were created to ease the stress on college students and help them with demanding schoolwork they have difficulty making time for. This includes writing book reviews and custom book report writing services.
If you're looking for someone to write my book review or report, read on and find out how we can help.
Which Areas Can Your Service Help Me with My Book Report?
Studybay is a superior academic writing company that packs over 5,000 top experts in various academic fields and academic levels to help you with a wide array of assignments. For book reports for cheap and reviews, you can get college professors and English literature professionals to help you with your homework and deliver a compelling text.
Since our writers are academically and professionally qualified in writing custom book reviews and reports, they can deliver quality results.
Types of Book Reviews
There are four main types of book reviews, all of which our experts are conversant with. These include:
👉
Endorsements
Endorsements are the accolades a book gets before its published. Endorsements allow you to somewhat control who can evaluate your book first and position it better for success after publishing.
Endorsements do not require that you know someone in a personal capacity. Instead, as long as the individual can offer a great enough critique, you can email them the manuscript, whether finished or not, and have them write an endorsement for the book.
These manuscripts give the individual or expert an idea of what the text is about and the general storyline. It gives them the authority to write a compelling endorsement for it. The only essential thing to remember is that the expert or individual writing the endorsement should be related to the book's subject matter.
When using our services, we automatically do the matching for you. Therefore, you can be confident the person writing the endorsement is familiar and an expert in the topic.
👉
Trade Reviews
Trade reviews are what you need if you want retail distributors to display your book in their stores. Therefore, they are written by established industry professionals with authority and deep knowledge of the subject matter.
Trade reviews crucially position your work to readers, showing them why they should spend the money and time reading it. However, they come with two significant drawbacks. They can be pretty expensive, and you're hardly guaranteed that they'll be positive.
👉
Editorial Reviews
An expert or professional third party is typically responsible for writing editorial reviews. Editorial reviews differ from trade reviews because the experts or professionals writing them do not solely focus on publishing services.
Instead, editorial reviews are delivered more like blogs and articles, touching on the book's quality and usefulness to the reader.
Editorial reviews can quickly turn negative, making them rather risky in typical cases. Many bloggers write editorial reviews for free to their audiences, while others can be approached to write an honest review at a fee.
👉

Reader Reviews
Readers often have opinions to express after reading a book they've purchased. Most reader reviews are available online on platforms such as Amazon and Goodreads, where most of these books are purchased.
Different platforms enforce varying reader review policies. For instance, Goodreads allows anyone to write their thoughts about a book. Amazon, on the other hand, offers stricter policies. Reviews from the author's relatives or friends are immediately removed, ensuring only honest verdicts are posted on the platform.
Types of Book Reports
Everyone who knows how to write a book report knows that there are three common book reports, all of which our experts can deliver compelling content. These include:
➡️
Plot Summary
A plot summary report focuses on the structure of the book's narrative. It allows the writer to express their opinion about the book, such as whether the story was scary, funny, or intriguing.
A plot summary analyzes the key points from where the story began, any memorable plot twists, and how compelling or satisfying the conclusion was. It also offers an excellent opportunity to analyze and review favorite quotes or passages in the story and understand the message the author was trying to convey.
➡️
Character Analysis
Character analysis typically brings a story to life. It allows you to describe and review your most favorite to least favorite characters and their impact on the plot. Therefore, this report highlights the physical and personality traits of the story's characters and how their actions affected and drove the book's plot.
➡️
Theme Analysis
Theme analysis uncovers the themes and moral lessons hidden within a book. It allows students to explore their favorite themes and take lessons from the book. It also invokes emotions and feelings in the reader and describes the impact they felt after reading the book.
Our experts can help you with a "write my book review paper" or "write a book report" assignment that needs to touch on these types of book reviews and reports.
Why Should I Trust the Expert Who Will Write My Book Review for Me?
We offer services through qualified experts who're knowledgeable in writing book reviews and reports. But why exactly should you trust them?
We have helped over 3 million students since 2013. The platform has brought over 50,000 experts together, completing over 400,000 orders for over 48,000 students spread across over 100 countries.
Its massive global footprint shows that language barriers do not limit Studybay. And, despite such a significant footing in the market, the platform, through its experts, has maintained a high-quality level. It has an average rating of 4.7.
Experts on the platform go through a strict vetting process to verify their academic and professional credentials. We only hire experts who're alumni of top universities. The experts first complete a skill test to demonstrate their experience then we use tools such as social media to verify their credentials and qualifications.
This strict process results in consistent, high-quality, plagiarism-free work that'll give you good grades.
We also use a unique rating system that combines customer reviews and AI to provide a more accurate rating for an expert. The rating also includes their reliability, meaning you're sure your assignment will always be delivered on time.
You can also ask for examples of previous work to build your confidence that the expert you're about to hire knows their craft and the subject matter of your book review or report.
Since our experts have different academic qualifications at various academic levels, you can always find an expert knowledgeable in a specific type of book review or report you want to be written. The expert will assist you in writing your assignment and give you practical and concise solutions to your academic problems on the subject matter.
They can quickly get reliable sources for citation, make strong arguments about a character, plot, or theme, and help you deliver a compelling piece that will earn you good grades from your college professor or examiner.
The experts on the platform also have excellent communication skills that make it easier to collaborate during the assignment and make necessary changes on the fly before receiving the final draft.
Benefits of Using Our Services
Apart from working with experienced, qualified experts who you can trust, what are the other benefits of using Studybay or having someone do my book report for me?
Firstly, you get direct contact with a book review writer, even before you hire one for work. We offer a robust chat feature that allows you to contact eligible writers bidding for your work directly before you hire them, allowing you to assess whether they're qualified for the job.
You can also use the chat feature to discuss changing requirements of the project, such as the new number of pages or a title page required by your university examiner.
Secondly, you get to work with qualified writers at different academic levels who can offer top-quality work that is plagiarism free and delivered within the deadline. The experts can write in native English, providing compelling, easy-to-read, and comprehensible book reviews and reports.
We run the final draft through a powerful plagiarism checker to ensure you're only getting original work. The writers also proofread your work and offer free revisions if you're unsatisfied with certain bits before you can approve the final draft.
We also offer a money-back guarantee in the form of a warranty issued on every job. As long as the job is within warranty, you can get a full refund for the project if it hasn't been delivered to your satisfaction.
As you work with experts on our platform, we give you anonymity by securing your data and activities. We also offer secure and convenient payment means with the option for advance payments.
In general, you'll be getting:
| | |
| --- | --- |
| ✅ Plagiarism free work | All our expert's work is run through a powerful plagiarism checker. We also check for grammar mistakes |
| 🖋️ Professional writers | We only work with qualified writers with relevant academic credentials |
| ⌚ Timely delivery | Our experts deliver work with strict deadline compliance |
| 🛡️ Convenient and secure payments | We offer secure and convenient online payments using trusted payment gateways |
| 💸 Affordable pricing | We offer our services at student-friendly rates |
Our Users are Always Thankful for Our Work
Our users are always delighted by the services we offer. Here's what a few have to say:
"I was looking for someone to help me write my book report when I stumbled upon this site. I was able to pay someone to write my report, and the final draft was impeccable. "
"I'd previously asked a fellow student to please write my book review for me, but they were too busy to get some time. So, I searched online and discovered Studybay, where I got someone to write me a book report."
"The report was well-written with clearly-referenced sources and was delivered on time. I now know where to go next time I need to write my book report online."
"We had a little chat on the platform after posting my project, and I was able to pay someone to write my book review. Next time I'll contract the platform's services instead of asking another student "can you do my book report for me."
How to Make an Order If I Need Help with My Book Report?
Getting someone to write a book report for me is easy using our website. Here's how you can make an order and buy a book report paper instead of getting stuck figuring out who can write a college book review for me.
1) Sign Up
Using your email and a secure password, create an account on the signup page. Select the "As User" option since you're seeking book report writing services.
2) Make an Order
Place an order by selecting "Create a Project" on your account's home screen and follow the on-screen instructions. If you have a favorite expert, you can invite them to the project.
3) Engage Experts at the Auction
Your project is sent to the auction once it goes live, where you can interact with experts and select the best fit for the report or review.
4) Hire an Expert
If satisfied with an expert's bid, you can hire them and make a 30% down payment or pay in advance and have the expert handle the work for you.
5) Receive the Completed Task
If you're happy with the final draft, you can accept it. Instead, you can request free edits or a full refund if the project is still under warranty.
Frequently Asked Questions
Can You Write a Book Review for Me?
Yes, you can buy book review paper from us. we assist students with a wide range of academic responsibilities in any discipline. Studybay has experts who can be paid to help students write their reviews and reports at affordable prices.
How Fast Can You Write My Book Reports?
It is dependent on the length of the text as well as the type of report that is required. Studybay's experts can write speedy report within tight deadlines and still deliver top-quality, plagiarism-free work.
Who Will Write My Book Report for Me?
If you're looking for someone to write a book review for me, you can use Studybay's services and get assistance from experts knowledgeable in writing a book report and review.
Can I Get Free Revisions for My Book Report?
Yes, without a doubt. Before reports and reviews submitted by experts on our website may be accepted, users have the opportunity to request and receive free revisions on their work.
New Here? Get $5 OFF
Your First Project
We are a team of enthusiastic professionals and geeks in our field.
At the very start of the project
Who Are the Experts?
Our experts are alumni from the world's top universities and colleges.
All of them have successfully passed the Studybay examination and proven their competence to our team.
Our experts have graduated from the best universities in the world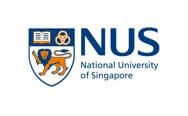 Our Clients About Studybay