How to Write Good Startup Business Plan: the High Points
Calculate the price
When I was asked about the most important tool or ingredient for a startup, my reply was a well-organized and properly written business plan.
Now, if you have been in business for a very long time or are running an old firm, you will be working on a paradigm set by others, and you can only make gradual and slight paradigm shifts. But, if we are talking about a new startup, it means you are deciding on the steps to take in everything.
This means you cannot neglect a well-written startup business plan. It is the most important thing for successful startups. So, whenever you have conceived the idea of a startup, it should be first things first.
Apart from keeping you on track, the properly written startup business plan can also be the way you introduce your firm to potential financiers and investors. So, you must not write this anyhow. If you don't have the expertise, then you have to hire firms that write essays for money to do it for you. The good startup plan must be very brief.
Now, many people normally see the business plan as an avenue to jam everything they have ever thought about their business in a very long essay. They try to accommodate all their hopes, dreams, projected profits, and everything they have conceived about establishing and running a company. This may not be the ideal thing. You are not obligated to list everything you desire for your business in the startup business plan.
Remember, the startup that is at the beginning of the name of the document must be respected. When you make a list of the month over month statistics of the businesses with huge data predictions, you make it lengthy and boring and, in some cases, very unrealistic for the investors.
Just ensure that your plan is straightforward, marshaling out of the relevant and necessary details. It is not a thesis that should detail all the rigors of an experiment or research. However, we can also write a college thesis for you if you need it.
Creating an Outline
Another important thing you should know about the startup plan is that simple is not scanty. So you still have to be diligent enough to outline all necessary points and important characteristics of the firm even when you are simple.
The business basics, ranging from the onboarding plan, how to secure proper name rights, trademarks, staffing, and other details must be available. It would help if you worked with some core points here.
They include the business description, product description, competition description, business model, and intended income description, etc. You should also describe the market, details of production and marketing, your team, and issues of finances.
It would help if you also were critical when writing so that things that are not relevant should be ejected for the relevant ones, so knowing how to critique an article is essential.
When developing and writing your plan, you must work with the concept of uniqueness.
Bear in mind that there are no two businesses that are alike. Things can be similar, but not alike. So, you shouldn't imbibe the bad concept of one cap fits all.
Please do not engage in copying from a successful business, because it will not take the unique challenges facing your company into consideration.
You may look at what others have and draw some essentials, but your startup business plan must come through a fair assessment of the particular needs of your business.
If you need help here, we can offer it.
We can look into your business and its environment to map out the particular needs. If you are also looking for where to find peer-reviewed articles, you can make use of our services.
Writing the startup business plan
Now, writing a business plan is not simply a process of putting down whatever short business idea occurs on your mind. It is for a startup, and it should be simple and straightforward. But it should also be systematic just like other cognitive science papers we offer in our homework help services. So, you must start by asking and answering some questions to ensure that all necessary details are captured.
Ask yourself whether you are prepared to start the business and have a clear view of the products and services you want. It would help if you also were sure that you had investigated many businesses before you picked up your startup.
It would help if you investigated all sectors of businesses like manufacturing, services, wholesale and retail sectors.
You should also ask yourself if you have thought about the strongest types of business. Have you thought about the franchises, location, accessibility, consultants of your financial position, credit rating, and others?
You should have details about this before you start developing and writing. So, before you start, you must be ready. You must have a basic concept; you must have decided on the products and services.
You must have a location and the needed facilities, an accountant and attorney, and a clear financial position. With all these, you can now write down the plan.
The startup business plan must have an executive summary that defines and summarizes the elements of your business. It must have a company description explaining the business concept. It must have an industry analysis that takes care of the firm's position in the larger scale of things.
The market and competition should evaluate your customers and other firms in the same service around you.
The strategies and goals will explain how your products and services fit into the competition.
The products and services describe what you offer, how they fit into your goals, and how they are unique from what others offer.
Marketing and sales details on how to plan to reach your customers, management and organization showcases, team members, staff, and their skills and experiences.
Operations explain how the business is run. Others are financial requirements and exhibition of relevant documents.
Apart from the business angle, we are also into the core sciences and can help you craft an acid-base titration lab report.
New Here? Get $5 OFF
Your First Project
We are a team of enthusiastic professionals and geeks in our field.
At the very start of the project
Who Are the Experts?
Our experts are alumni from the world's top universities and colleges.
All of them have successfully passed the Studybay examination and proven their competence to our team.
Our experts have graduated from the best universities in the world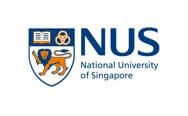 Contacts
Want to contact us directly? No problem.
We are always here for you



Order an academic assignment
Enter your email address to order from this writer.