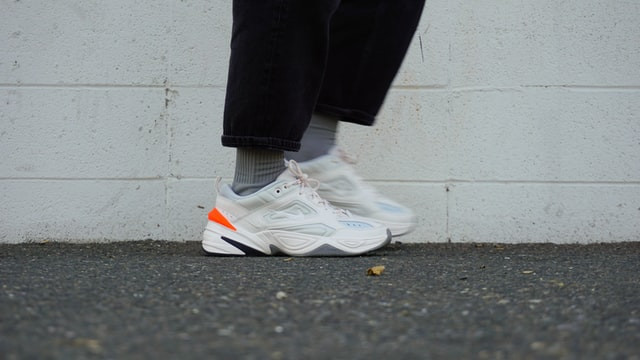 The Nike sports shoes with a signature swoosh design were used to demonstrate how globalization presents difficulties and possibilities for multinational firms, employees who manufacture Nike's products, and consumers. Nike, which began in Oregon in the 1960s, has grown into a worldwide corporation that now manufactures Nike shoes and apparel in 42 countries, working with various subcontractors and employing one million people in manufacturing plants and generating 37.4 billion US dollars revenue.
Nike has done a better job than any other sports corporation in the world, compared to Adidas and Reebok, at capitalizing on globalization. Nike's business model involves outsourcing production to low-wage nations while focusing on design and marketing at its headquarters in the USA, resulting in strong brand appeal and high prices for developed-world consumers.
At the same time, Nike's contract manufacturing strategy exposes many workers to labor violations. Nike's early years saw it delegate entire responsibility for ethical labor practices to factory workers and owners.
💯 Nike's Globalization Journey as a Multinational Corporation
As a way to help you understand your economics homework, let's also cover some background information.
Phil Knight and Bill Bowerman launched Nike in 1964. Nike, Inc. is an American multinational business that designs, develops, manufactures, and markets footwear, clothes, equipment, accessories, and services across the world. The firm is based in the Portland metropolitan region, near Beaverton, Oregon. Initially, the company was a distributor and importer of Japanese specialty athletic shoes. Profits soared swiftly, and the firm launched its first retail store in California in the 1960s.
Nike, Inc. has been accused of producing footwear and clothes in sweatshops since the 1970s. It was founded on the economic principle of obtaining lower costs which resulted in child labor and exploitation. Since then, the firm has only grown, aided in part by a succession of brilliant advertising efforts. The most notable of which is the late 1980s "Just Do It" campaign.
In 1991, Jeff Ballinger, an activist, released research showing low salaries and horrible working conditions in Indonesian Nike factories. In response to the case of Nike regarding human rights, they implement its first code of conduct. This was made feasible by global market liberalization legislation. In about 200 states, Nike uses both traditional and non-traditional distribution channels, with key market segments in the United States like in New York, Europe, Asia Pacific, and the Latin Americas.
The Nike brand has about 20,000 retail stores globally, including Nike mill shops, Nike factory, Nike Towns, Cole Haan stores, and websites that provide Nike athletics and leisurewear. Nike has a global market share of 33% in the athletic footwear sector.
🌍 Impact of Globalization on Nike Company
Nike has been impacted in a variety of ways as a result of globalization, which has brought both prosperity and failure to the corporation. The key causes are as follows.
Political
Nike has benefited from US rules that allow it to expand its product line. The US government supports Nike, particularly in terms of general macroeconomic stability, low participation rates, stable currency circumstances, and the worldwide battle against the revenue enhancement system, which provide the cornerstone for Nike's growth.
Economic Conditions
In terms of the economy, the greatest threat to Nike would be a recession. During the economic downturn, Nike has suffered a significant setback. Such as the present, Nike is experiencing pressure as a result of the recession. Nike is also affected by the Asian economic crisis since its products are made in some parts of Southeast Asia (Indonesia, Taiwan, Vietnam, Japan, Korea, Pakistan, and Thailand), where labor costs and material prices are rising.
Technology
Nike makes excellent use of technology in its sales information systems. For example, Nike decided to cooperate with Apple in order to merge sport and music. For the most part, Nike employs a marketing information system to the economic sciences of innovation and distinction. Nike is the industry leader owing to its extensive use of very valued information technology in all aspects of the product, from development to distribution.
Nike is the world leader in sports footwear, and it' can effectively exploit its surroundings to improve its sales efforts. This method has aided Nike in achieving high gross profits.
Society
People nowadays are increasingly being health-conscious and are focusing more on food and wellbeing. As a result, the need for fitness merchandise, including exercise clothing, shoes, and equipment, is increasing. People are seeking locations, clothing, and equipment, which is driving up demand for Nike items.
Nike underestimated the number of jobs that would be created as a result of a sweatshop exposing labor and mill conditions at a production facility in Asia. As society and customers demand more socially responsible business, this resulted in poor promotion and declining gross sales.
📍 How Nike Expands Globally?
Globalization refers to the free and seamless flow of products, services, and people throughout the world. It may be defined as the effect of the global economy's opening up and the resulting growth in cross-national commerce.
In other words, as countries that were previously closed to trade and international investment open up their economies and grow global, the world becomes more interconnected and integrated economically. Furthermore, globalization might imply that governments liberalize their import regulations and invite international investment into key economic areas. This means that by opening their economies to international corporations, governments become magnets for drawing global capital.
❓ Understanding the Importance of Nike's Globalization
The significance of this economic phenomenon cannot be overstated. Foreign direct investment, or foreign corporations investing in your nation, is undoubtedly the most significant contribution to growing a country's GDP or Gross Domestic Product. The outsourcing of labor by American companies to Mexico and China, where labor costs are lower, is a current illustration of this.
This benefits not just the foreign corporations but also the nations invested in by increasing exports, generating employment, narrowing the technological gap, and boosting the general quality of life. When assessing the significance of globalization, it's helpful to consider where it began: the Ottoman Empire's blockade of the Silk Road and spice trade routes in 1453, sparking exploration and giving rise to international trade.
It would be impossible for refugees to leave war-torn nations like modern-day Syria and Yemen if globalization did not exist. Furthermore, without international trade, we would not have as much cultural diversity as we do now. Globalization is a major reason why individuals from all over the world may congregate in large cities in industrialized countries.
Without international trade, Nike wouldn't have the physical and financial resources to build enormous cities with skyscrapers and tens of thousands of people working in international relations and other fields. Globalization now benefits us as a global society not only economically but also socially, culturally, politically, and environmentally.
✔️ Positive Effect of Nike's Globalization
Some emerging countries have benefited greatly from globalization. It is the reason for these countries' rapid growth and development, as people invest in their infrastructure, technology, and overall output. The following are some of the beneficial benefits of Nike's globalization in emerging countries.
Poverty Eradication
Nike's globalization is also affected by the local economy where their stores are located and develop resources from the area. It contributes to the economy with its fees and taxes and with a good economy, eradicating poverty is possible.
For example, in Pakistan, the average income of a person is US$5, and they normally have to make enough for as many as ten family members. Nike helps to combat this situation by importing resources from Pakistan. It contributes to the country's economy by bringing income to Pakistan and its people, decreasing the rate of poverty. Although the struggle against poverty is far from done, there has been significant progress.
Availability of Employment
Currently, Nike has over 20,000 stores all over the world. As these were established and newer ones are yet to come, more opportunities for trading and occupation arise. Consequently, more locals in their respective areas in different countries are starting to give more importance to education and living standards. This is because education is a prerequisite when applying for jobs aside from Nike's stores.
Since Nike is already a global sensation, you can expect more than 700 factory contracts with thousands of staff in many countries from all over the world. This is proof that there is the availability of employment with globalization.
Their main advantage of workers in developing countries over those in industrialized ones is that they provide inexpensive services. They're also eager to learn since they feel fortunate to have started over.
Education
Nike has also been getting ideas for its business through education. They launch competitions such as the "Future Sole" where senior high school and college students compete with each other. It allows them to show other people their enthusiasm through their designs that Nike uses to make new products. These competitions allow students to be creative and aim for their dreams using their skills.
Additionally, Nike's globalization also allowed footwear fit for students, especially for those with special needs, to be produced and used to help them in their daily education.
In developing countries, Nike's globalization has a good influence on education. Most developed nations' governments give free training to encourage parents to educate their children. Due to globalization, most developing nations have made education obligatory since investors and businessmen would find it difficult to hire locals without it.
Technology
Nike is continuously finding new ways and ideas to manufacture and create products to sell. As a result, Nike researches and develops new technologies that it can utilize to produce its items, such as jerseys and shoes. Technology is greatly affected and is being modernized to find more ways on how to turn raw materials into new materials. Additionally, Nike also developed an e-commerce website with flash that allows consumers to understand the details and the product's structure easier.
Nike's globalization has been extremely beneficial to individuals in developing countries. The majority of people can purchase and sell items for a low price on the Internet. They collaborate with firms in industrialized nations over the Internet. Interaction with individuals via social media, the Internet, and other platforms has opened up new avenues for improving living conditions.
Many volunteers have come from industrialized nations as a result of the media coverage. As a result, most individuals can meet their basic needs for food, clothes, and medications.
Foreign Investments
Foreign investment is one of the outcomes of globalization, which has resulted in a slew of changes in these nations. Some investors, for example, desire raw materials and items to be delivered to the industry and market more quickly.
Nike can build up stores in many foreign places. Additionally, it has settled plants in Asian countries such as China and parts of Southeast Asia. These plants are their foreign investments and in exchange, Nike has the ability to produce footwear, attires, and gears from the resources of these countries.
Also, with all the plants, infrastructures, and stores, it's no secret that they pay taxes to the government of these countries and are also part of their foreign investments. These investments allow the economy of the countries to thrive.
❌ Negative Impact of Nike's Globalization
Nike's globalization has brought numerous benefits to emerging nations, but it has also brought about some negative consequences.
Displacements of Workers
Nike's globalization has resulted in a plethora of job possibilities all around our vast globe. However, most people have had to abandon their families for several years in order to work in various Nike plants, infrastructures, and stores overseas. As a result, many families have divorced, remarried, and abandoned their children to volunteers and shelters.
Because of the insufficient minimum wage and the money they make from working under Nike, some children have been unable to support their elderly parents' requirements. Sicknesses and a lack of financial and emotional assistance from their offspring cause many elderlies to die.
Unemployment
Until Nike's globalization took hold, about half of the working conditions and population in practically all the nations it had expanded to relied on informal labor in sectors. As technology has advanced, along with Nike's manufacturing process, such jobs have become less common, while the worldwide demand for trained individuals has expanded.
The majority of local people in developing nations lack skills, and the local jobs that are accessible are low-paying owing to the increased demand brought on by Nike's globalization. Because most individuals are unemployed and unable to fulfill their basic requirements, criminal behaviors such as burglary, pickpocketing, murder, and drug usage have escalated. As the wealth gap between the rich and the poor increases, the rate of unemployment and poverty continues to rise.
Increased Lifestyle Diseases
Nike's globalization has completely influenced the lifestyle of many people. Since Nike is popular, some people tend to sacrifice many things just to be able to buy a Nike product and follow the trending lifestyle. Money that should be for food and other basic needs is instead used to buy Nike's products. As a result, a healthy lifestyle is sacrificed.
Abandonment of Culture
Every community, civilization, or nation has its own set of values and beliefs or culture. They are necessary because they shape what is considered acceptable conduct in a certain group. The elders or leaders guarantee that the people follow the rules of morality. Globalization, on the other hand, mingled many civilizations.
Due to Nike's globalization, people began to reevaluate their original norms and rituals, considering their culture to be primitive. Some developing-country states have adopted the culture brought by Nike and abandoned their own. Because they are seen as too old or outdated by worldwide society, the community now has allowed its people to patronize Nike products that symbolize another culture.
🔑 Nike Globalization's Keys to Success
Nike adopts a proactive, strategic approach to examining and comprehending both risks and costs, regardless of size or ownership structure, of its globalization. Because of this, it's one step ahead of the competition and reaps the rewards of a successful globalization campaign.
Instead of Focusing on Tactics, Start With Strategy
Nike believes that to go global it must begin with the creation of a long-term action plan that matches the company's vision, mission, and operations while recognizing possibilities in desirable and suitable markets. It's all about strategy rather than tactics. Practically, before any tactical issues can be addressed, teams behind Nike have examined particular markets as well as the requisite ability to comprehend the people and their acquired culture.
Know Your Target Audience
While the target markets grew in size and potential, Nike always makes an effort to identify, comprehend, and relate to the actual consumers, their culture, needs, and purchasing habits. Who did they want to reach out to? Was it the rich, the older professionals, or the younger generation? These, and many other similar questions, are studied and explored by Nike.
Nike focuses on its defined target demographic in order to build various effective sales proposals and engage with potential customers. Through the establishment of an audience, Nike is continuously able to do everything based on facts and conditions.
Identify Your Competitive Edge
If you're entering a new market, be sure you have a clear local competitive edge. A competitive advantage, by definition, is how a firm distinguishes itself in order to obtain market share and build a niche and client base. When a company offers a product or service in a way that allows it to actually connect with customers and surpass its competitors, it gains a competitive edge.
When Nike was new in the market, one of the things it focused on was its local competitive edge. Through this, they were able to start offering products to people in a way that it can connect to the customers and surpass its competitors.
Businesses that lack a competitive edge struggle to generate traction, and they frequently resort to selling their products or services purely on the basis of pricing. This strategy eventually leads to cost reductions and other non-value-added initiatives.
Nike's transition is complex, and it began with a thorough grasp of cultural habits and views in order to effectively anticipate sales, identify trends, and assess present competition as well as the possibility for new competitors. It also entails comprehending the region's broader economy and determining how to effectively position your product or service both now and in the future.
Focus on Research and Development
To combat the price of raw materials and the shortage of raw materials on the market, Nike puts a lot of effort into their research and development department to discover more new materials that are already on the market, regardless of whether they are renewable or nonrenewable.
Nike always strives to use environmentally friendly materials for their new materials. Although, there's a growing number of people who are concerned about environmental contamination. So, when Nike's new products that don't generally pollute the environment and are of higher quality and toughness are released, the curiosity of consumers is piqued and they get drawn in.
Conclusion
Overall, the future implications of globalization will vary from country to country and within countries. Protectionism, on the other hand, is an inaccurate and, in the long term, futile strategy for battling the enormous technical and economic forces propelling globalization.
We must redouble our efforts at international economic collaboration rather than fearing the future. To promote free trade, investment, and prosperity for everybody, we must develop the architecture of global and regional organizations. This is the most effective strategy to ensure that globalization's advantages reach all corners of the globe and all segments of society.
Looking for a service that can help you in writing your essay and completing your homework? Studybay is always available to assist you so reach out to us today!