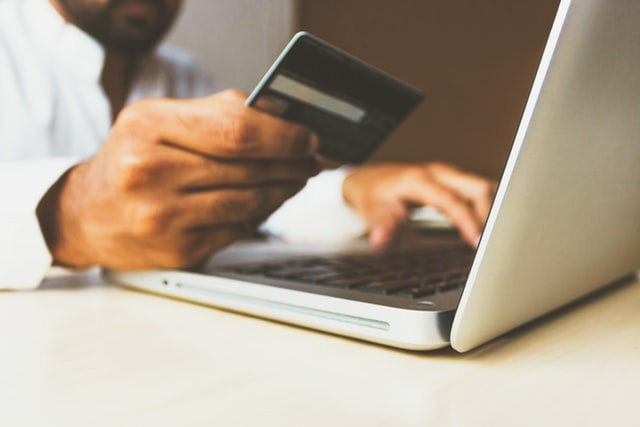 One of the biggest advantages of modernity, which makes our lives much easier, is cell phones with Internet access. However, one of the greatest trump cards of today is Internet banking. Ability to control bank accounts, perform many financial transactions, and all this - without queues, trips to local branches, and long conversations with managers for checking accounts.
Now almost every large bank has an online banking system. Special programs and mobile apps are issued for this purpose.
Of course, Internet Banking is useful for any user of banking services. But what is its plus for a student? The main advantage of Internet banking is the ability to receive a monthly scholarship. With this service, the student can pay for purchases in shops, cafés, and cinemas, pay Internet bills, buy transport tickets and withdraw money from all ATMs. 
The topic of Internet Banking has been the subject of many studies. It is extremely relevant for students of economics. Problems of Internet banking can become one of the homework tasks in the economy. In this case, you can seek professional economic homework help. 
What Is Internet Banking
Internet banking (online/web banking) is a type of remote banking service that provides access to accounts and banking operations at any time via the Internet (using a computer, tablet, or phone with an Internet connection or public Wi-Fi).
Mobile banking is a type of online bank that provides access to accounts and banking operations using a mobile application installed on a smartphone.
Online Banking Services
Internet banking options vary. As a rule, using this service, you can:
review account balances;
open deposit accounts;
order credit card;
receive statements on the movement of funds in accounts;
transfer money;
set and change limits, block/unlock payment cards;
receive SMS and e-mail notifications about account transactions;
buy insurance;
consult with the bank's specialists online;
However, these are far from the main features of the service, which arouse increased interest among customers. The ability to bill payments without queues and commissions attracts much more. By going online, you can also:
repay loans;
replenish e-wallets;
pay for cellular and landline communications, utilities, the Internet, digital television, goods from online stores, traffic police fines, training, etc.
There are other unique possibilities as well. For example, you can quickly transfer funds to a client's brokerage account to trade on various exchanges. Other banks allow opening a deposit via the Internet.
The Main Benefits Of Online Banking
Internet banking can be explored from different angles. Advantages and disadvantages of online financial transactions, security of online credit cards - these and many other topics can be the subject of your research. If you do not have time to understand these topics' intricacies, you can always click the Do my assignment button. 
We have collected for you the main prevailing factors of working with banks on the Internet.
Remote card control. A person can check the current balance or monitor the status of a financial transaction at any time of day. All you need is internet access. You can use online bill pay services from a PC, laptop, tablet, or smartphone.
Fast execution of financial transactions. Financial services via the Internet aren't time-consuming - you can carry them out in seconds. Although large amounts may take longer. Through Internet banking, you can make money transfers between the accounts of one or different banks, as well as replenish e-wallet accounts.
Payment for services. Now almost all services can be paid online and not stand in line. Through Internet banking, you can pay for utilities, top-up your mobile phone, pay for the Internet, shop in online stores, pay fines, taxes, and more. Many systems have an automatic payment feature. You can activate it if you need to pay a certain amount each month. The money will be automatically deducted from your account for the specified period.
Interaction with the bank. Through the banking app, you can manage your personal finances remotely. Additional documents can also be provided online if necessary. Some banks even encourage customers to open deposits remotely by offering them higher interest rates.
Minimum or zero commission. The complete absence of a commission for services rendered is rare. However, it will be smaller against the amounts charged in bank branches and much smaller compared to terminals. The amount of the commission fee depends on the amount of payment. Most online banks are no-fee and do not require a minimum balance on current accounts.
Securing Internet Banking
The Internet has never been privacy-friendly. It has long been believed that if data gets on the Internet, it is easy to steal it. Therefore, many clients, despite all the advantages of Internet banking, are stopped by this fact. However, banks are serious about ensuring confidentiality and are doing everything to ensure that the client is safe using this service. Large amounts of money are being invested in technologies that make it possible to develop Internet banking. At the same time, special attention is paid to security systems and the protection of customer data.
As a rule, the Internet banking system includes several stages of protection, for example:
each payment is confirmed with a one-time session key;
it is proposed to enter the secret code using the virtual keyboard;
an SMS is sent to the client's mobile phone about the transaction;
daily limits are set for the volume of payments.
In addition, if necessary, the service can be blocked by calling the customer support service.
The main weakness of Internet banking is the careless attitude of customers to comply with the rules of the system. Most often, customers forget to periodically change passwords to access the system or, worse, share their passwords with others.
The main rule of security when using online banking - never and no one, orally, by e-mail, or by phone does not disclose passwords to log in to Internet banking.
In general, security in online and traditional banks is the same. It is governed by the same laws and regulated by the Federal Deposit Insurance Corporation (FDIC).
Disadvantages of Internet Banking
Despite all its advantages, there are negative points that are worth paying attention to.
The risk of losing money. All internet banking users risk being hacked. It is especially dangerous when several people have access to a computer or smartphone from which the entrance to a private office was performed. Banks regularly hire cybersecurity experts to protect users' personal data, but criminals do not stop in their creative progress.
Limits. Banks have the right to set limits on online financial transactions. Restrictions may relate to the number of transactions or the amount of money spent. The financial institution shall also have the right to block any transaction it deems doubtful.
Technical failures. Neither banks nor customers are insured against this. Internet banking systems are constantly overloaded with users, so their work often fails. Usually, specialists quickly eliminate such problems. However, there are cases when, due to a technical failure, financial transactions are carried out for hours or even several days. In addition, you need a stable Internet connection to access the online bank. Interruptions in the operation of your mobile device will prevent you from working with the bank.
Impossibility not to interact with banks at all. Internet banking has many advantages, but it cannot guarantee a person complete distance from the credit institution. There are times when certain problems cannot be solved online. The same goes for cash withdrawals. You can manage your account through Internet banking, but you need to withdraw money in the usual way - go to an ATM.
Phishing, farming, and identity theft. Unfortunately, these three scams happen quite often. The purpose of phishing is to obtain valuable data that can be sold or used for malicious purposes, such as extortion, theft of money, or personal data. Farming is an automatic transition to a fake site that copies the site of a real bank or company. Fraudsters distribute malware that alters DNS information. The social security number or identification information can be stolen by those who want to appropriate your identity.
There is still a lot to talk about and research on the topic of Internet banking. You can choose the "Write my paper" option in the writing service if you are unsure of your knowledge of this topic or other areas of the economy.