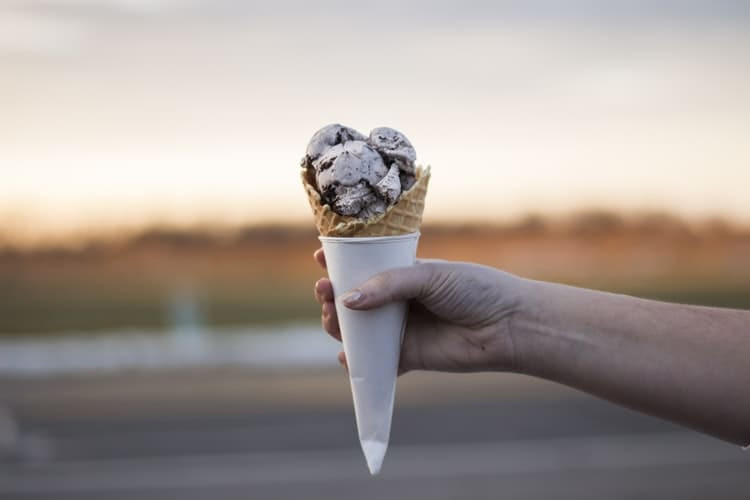 Writing a research paper is a common assignment for students of high schools, colleges, and universities, alongside essays. Studybay has selected one of the food and beverage industry giants, Nestlé, and created a sample research paper for you to use as an inspiration and reference for your own written works. Read ahead for informative and well-structured research on the Nestlé Company.
Abstract
The topic of this research is Nestlé Company, one of the most renowned food and beverage manufacturers in the world. The goal of this study was to get an overview of Nestlé's business model and see how some of its consumers perceive this brand. The report is based on the results of web research, a questionnaire, and a round of interviews.
The questionnaire and interview were conducted at Tunku Abdul Rahman College in Setapak. For the questionnaire, 50 second-year students from the Diploma in Business Administration (2DBU) program were selected, while only 10 of them participated in the interview.
The key findings of this research showed a very positive response to Nestlé products and the brand's image. The results demonstrated that 50 students trusted the Nestlé Company and have grown to be loyal consumers of the Nestlé products over time. Notably, the only exception was a student who was not interested in Maggi. However, she did like Nestlé's other products.
All in all, the research results showed a high level of consumer satisfaction in the target group and incredible loyalty to the brand throughout the years. 
Introduction
Background
The history of Nestlé started out in 1866 when the Anglo-Swiss Condensed Milk Company was created in Cham, Switzerland, with the participation of Charles and George Page, brothers from the US. 
Henri Nestle was a pharmacist who was fascinated by the power of nutritious food supplements to overcome the challenge of malnutrition. In 1867, he created an infant formula for a baby who was struggling to accept mother's milk by using his product called Farine Lactee Nestlé. 
In 1905 Henri's company from Vevey merged with Anglo-Swiss, one of its biggest competitors, forming the foundation of what we know as the Nestlé Group today. Henri Nestlé used his surname, which means 'little nest', in both the company name and logo. Throughout the years, it has become a symbol of security, family, and the company's care and attitude to nutrition. 
Nestlé's high-quality products with outstanding taste, alongside the company's innovations, have shaped it into a leading Food Company, employing more than 273,000 people worldwide.
Objectives
The objective of this report is to study Nestlé Company's profile and get an overview of its food products and business strategy by retrieving data from reliable sources and conducting a SWOT (Strength, Weakness, Opportunities, Threats) analysis.
This study also aims to gather information on how some consumers perceive the company's brand and its products via the information received from interviews. This research also provides recommendations on what could be improved in Nestlé products and how the Nestlé Company could satisfy its customers' needs better.
Scope
The report investigates the general profile of Nestlé products preference by 50 Tunku Abdul Rahman College students of the Business Administration program (DBU 2) only. Other Tunku Abdul Rahman campus branches were not included in the research.
Key Findings
Company Overview
Here is a brief overview of the Nestlé Company in numbers according to its 2020 Annual Review:
over 273,000 employees
operating in 186 countries
14 billion total group salaries and social welfare expenses
2.6 billion corporate taxes paid in 2020
over 1,210 products launched addressing special needs
over 33 million kids received aid through Nestlé for Healthier Kids
354,900 farmers trained thanks to capacity-building programs
368 factories achieved zero waste for disposal
The company takes care of multiple product lines and brands, including:
Baby foods - Cerelac, Gerber, NaturNes
Bottled mineral water - Nestlé Pure Life, Perrier, S.Pellegrino
Breakfast cereals - Cheerios, Fitness, Lion, Nesquik Cereal
Chocolate & confectionery - Aero, Cailler, KitKat, Milkybar, Nestlé Les Recettes de l'Atelier, Orion, Quality Street, Smarties, Toll House
Coffee - Nescafé, Nescafé 3 in 1, Nescafé Cappuccino, Nescafé Classic, Nescafé Decaff, Nescafé Dolce Gusto, Nescafé Gold, Nespresso
Culinary, chilled and frozen food - Buitoni, Herta, Hot Pockets, Lean Cuisine, Maggi, Stouffer's, Thomy
Milk products - Carnation, Coffee-Mate, La Laitière, Nido
Drinks - Milo, Nesquik, Nestea
Food service - Chef, Chef-Mate, Maggi, Milo, Minor's, Nescafé, Nestea, Sjora, Lean Cuisine, Stouffer's
Healthcare nutrition - Boost, Nutren Junior, Peptamen, Resource
Ice cream - Dreyer's, Extrême, Häagen-Dazs, Mövenpick, Nestlé Ice Cream
Petcare and pet food - Alpo, Bakers Complete, Beneful, Cat Chow, Chef Michael's Canine Creations, Dog Chow, Fancy Feast, Felix, Friskies, Gourmet, Purina, Purina ONE, Pro Plan
For such a large company, it is crucial to have a holistic approach to business, considering its vast market. Nestlé Company takes care of its customers' well-being beyond the products' distribution. For instance, it provides wellness tools such as the BMI Calculator and Waist Hip Ratio Calculator. Using these tools allows everyone to assess, control or sustain their body weight, avoid obesity, and come up with a healthier diet.
Besides, every Nestlé's product features a Nutritional Compass. It provides all the essential nutritional information to the consumers to enable them to make healthier choices when buying their product.
Nestlé research and development adjust to the local consumer trends in lifestyle, culture, and purchasing power. Besides, the company also conducts research to boost the nutritional value and flavor of the products. 
Nestlé Company offers great job positions to thousands of people worldwide. Its organizational principle is all about Trust, Respect, Involvement, and Pride. Furthermore, Nestlé company also provides a Management Trainee program (NMTP) to develop the skills of its employees and provide them with growth opportunities. 
Nestlé Company SWOT Analysis 
Conducting a SWOT analysis was an integral part of the current research, providing useful insights on Nestlé's operations.
Strengths
Reputation - the brand has over 150 years of history delivering top-quality products to the market
Global brand - the company sells its products in over 186 countries and is #82 on the Fortune Global 500 list.
Diverse product portfolio - Nestlé Group consists of over 2,000 brands. 
Large pool of employees - the brand has over 273,000 workers worldwide.
Sustainable development - Nestlé has a goal of achieving zero environmental impact in its operations by 2030.
Strong R&D organization - the brand has the largest R&D organization in the F&B industry, with over 3,900 employees at more than 23 locations.
Weaknesses
Opportunities
Startup support - the company has a lot of potential in helping young F&B brands develop and grow.
E-commerce - Nestlé can improve its online shopping offers for their clients worldwide.
Labeling - the brand should focus on providing accurate labeling at all times.
Partnerships - Nestlé can form partnerships with other giant multinational corporations.
Product line expansion - the company can continue to diversify and expand its product line to suit every taste.
Threats
Competition - Nestlé competes with such brands as Mondelez, Mars, Kraft Foods, Danone, and many others.
Water resources - the company's manufacturing is highly reliant on water, which is a scarce resource in many regions.
Government regulations - Nestlé has to adapt to the arising legislation at all its distribution locations.
Price inflation - as some commodities become more expensive, the brand may need to resort to increasing the product prices. This can potentially make Nestlé become unaffordable for some of its target customer groups.
Interview Results
Ten students were selected to participate in an interview round to contribute to the purpose of this study. Based on the findings, most students have been using Maggi and Milo for a long time:
3 students - 19 years
4 students - 18 years
2 students - 15 years
1 student - 3 years 
Milo turned out to be the most purchased Nestlé product in the target group. The students claimed it was good to drink Milo for breakfast. Some of them also mentioned they have been consuming it since their childhood. 
Nescafé was the next purchased product among the interviewed, while the third place was taken by Kit Kat. Maggi was in the fourth position, and ice cream by Nestlé took the last place in the top-five list. 
Some students concur that the Nestlé product was quite good in comparison to other brands available in the market. Yet, most students admitted they wanted Nestlé to introduce new products to the local market. A few interviewees mentioned new flavors for yogurt and ice cream.
Survey Takeaway
Out of the 50 respondents from the DBU second-year students who took the questionnaire, 49 were satisfied with Nestlé products and described Nestlé as a trusted company, as it has been producing high-quality products for over a century. 
The respondents claimed it is easy to buy Nestlé products at any store. Some students suggested doing more promotions to increase customer awareness and purchasing rate.
Conclusion
According to this research, there are two major issues faced by the consumers when it comes to purchasing Nestlé Company products. The first one is the controversy faced by the brand in recent years, including water, labeling, and child and slave labor scandals. The second issue was the idea of the bad health impact of the majority of Nestlé's products.
However, these problems do not prevent a large number of customers from purchasing Nestlé products due to its outstanding taste and affordable pricing. Besides, the company seems to be tackling a variety of issues, including sustainability and nutritional value improvement, which makes it attractive for its audience.
If you need help writing a research paper or any other assignment for your educational institution, our Studybay experts are happy to help.