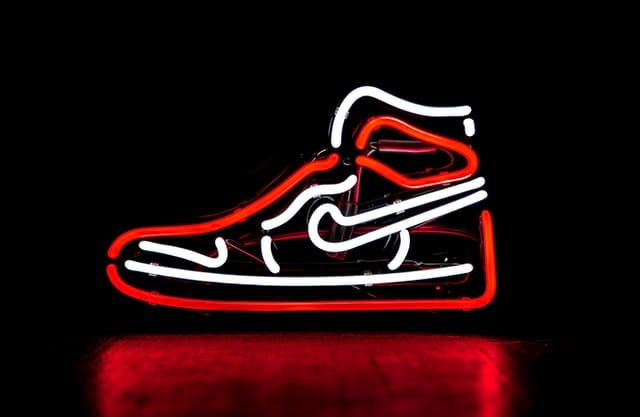 Without any doubt, Nike is at the top of its business right now. And we all believe that we know the classic marketing strategy that helps it to stand among other sports apparel brands. "Just do it", Air Jordan Sneakers, and the swoosh logo come to mind very quickly. But is there something else that Nike is doing? Maybe we have to delve deeper to understand its strategy. Working on your case study for college, you should leverage every opportunity to find out more and to grow your knowledge and entrepreneur mindset. Well, there are several lessons from Nike for you.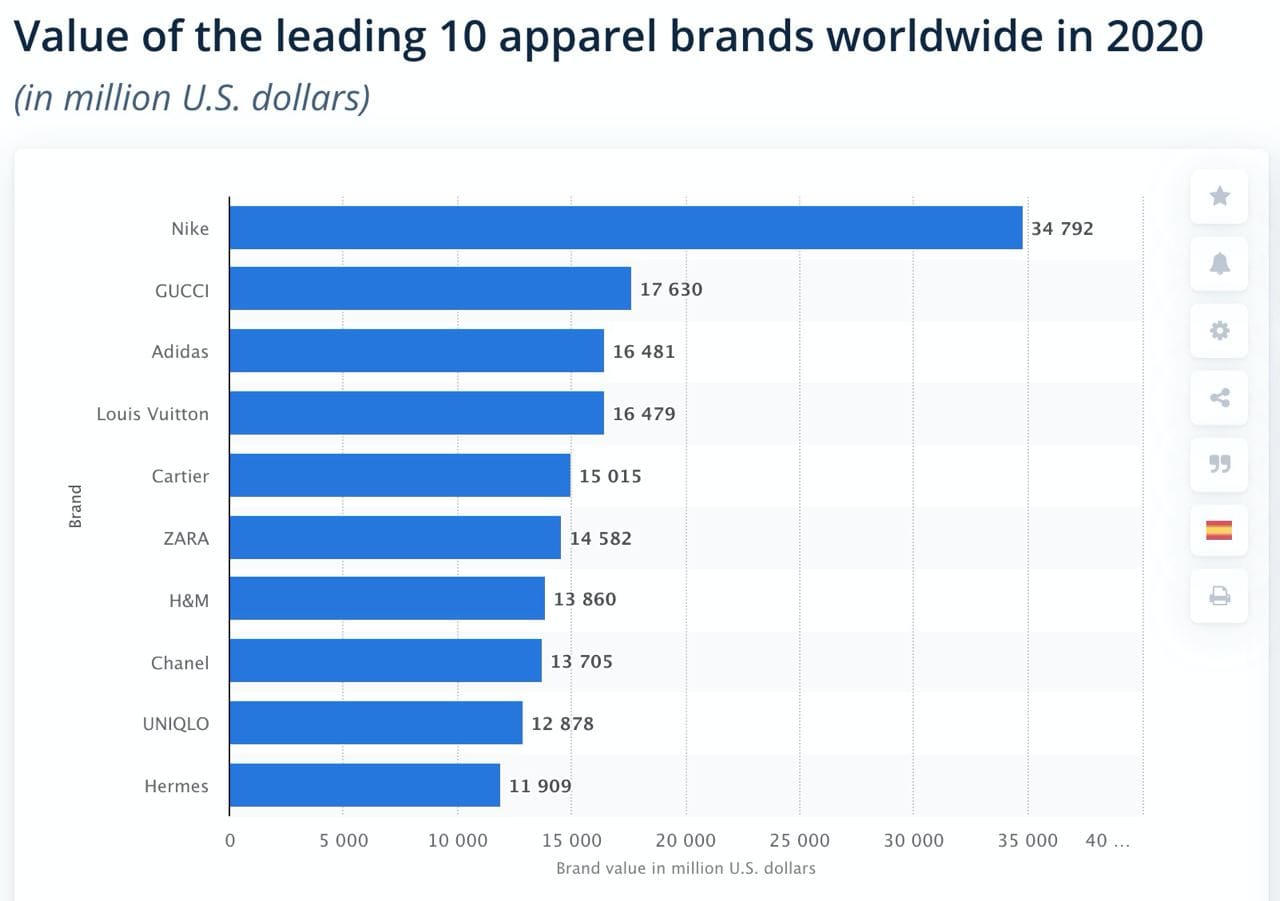 Define Your Strengths and Play on Them
Phil Knight, the co-founder of Nike, wasn't a businessman, but he was a sports buff and therefore knew a lot about athletics. Phil Knight has written a biographical book Shoe Dog, where he describes that "Aga!" moment. Studying at Stanford, he had a task to write a business plan for a new enterprise, so he "founded" the sports shoe and apparel brand. Unlike his peers, Knight used this college paper to start a real business — Blue Ribbon Sports.
It sounds very inspiring. So, when you hire business plan writing services, consider choosing the niche that you really like. And don't forget about the paper as soon as you submit it since it may be the beginning of your successful startup.
Develop the Right Positioning of Your Brand
We consider Nike INC to be one of the market's behemoths these days. But it was not always so. When Phil Knight and Bill Bowerman started their company, Adidas, Puma, and Reebok were almost impossible to compete with. Right, almost. It is because Nike's marketing strategy was focused on a clear positioning — they started with running shoes only.
Actually, running wasn't that popular in the late 1960s, and it was a challenge to introduce athletic footwear to the market. At the same time, it was Nike's thing, the thing that made them stand out. Later on, Knight and Bowerman expanded the brand into soccer and basketball, but the athletic shoe niche was the wedge that helped them.
In fact, you can use this tip even on a daily basis. When you have a lot of tasks to do, it is necessary to define your priorities. For example, you can ask for essay help just to get a good grade and focus on other assignments or hobbies that are going to be more profitable in the long run. 
Get Your Finances Organized
Why do most new startups go under? There may be a lot of reasons but a lot of broken businesses just failed to control their finances. Looking at Nike's experience, you can easily find out that Knight and Bowerman were realistic about the money that their company required.
Initially, Phil Knight didn't have thousands of dollars to invest, so he started with something that is called a minimum-viable product these days. We have already mentioned Blue Ribbon Sports, the small company that didn't require a lot of investment except for a visit to Japan, which Knight was able to pay for. 
Developing the first marketing campaign, he focused on direct selling instead of costly ads on TV and newspapers. There are a lot of Nike retail stores all over the world right now, but looking back he had a Volkswagen van full of shoes only. 
What lesson can you learn from this? It doesn't matter how much money you have if you have an idea to start with. Moreover, modern startups have a great advantage — they can promote them on social media. There are a lot of platforms with cheap digital marketing courses as well as platforms to create your first e-commerce platform. Get your finances organized and define priorities — you don't need to become a global brand right now. And if you have some difficulties, you can always ask for economics homework help and expand your knowledge. 
Talk to Your Audience
Volkswagen van helped Knight to generate over $1B in revenue. He didn't have social networks to interact with customers and to gather feedback from them. So he built relationships with his audience personally. He knew what models do people like, what challenges do they face, and what pricing do they expect.
In today's world, Nike's brand is open to its customers as well. Fortunately, the company has modern digital channels to reach people, and it also creates ads that show they are close. Moreover, Nike hosts events all over the world so that it has developed a big community of loyal customers.
Starting your business, think about your target audience, and go to places where it can be. You don't have to reinvent the wheel by wondering what people expect of you. Just ask them.
Make Influencers Your Ambassadors 
The year 1964 is very important for Nike's history because it was the year when Bill Bowerman joined the team. He was a famous coach working with dozens of Olympic and All-American athletes. In fact, he became the first influencer and ambassador of Nike's products. 
Later, the partners signed John McEnroe, Michael Jordan, Walter Stack, Ronaldo, Colin Kaepernick, and many other famous sportsmen with a strong personal brand. They have developed special basketball footwear in collaboration with Lebron James, a popular NBA player. But what is more interesting, they don't really need these public relations to promote their brand. People all over the world tag Nike's running and basketball shoes as well as their clothes in Instagram posts. Everyone can become the ambassador of Nike Air or sportswear. And that's where it is time to process to the next tip.
Develop a Strong Tagline
It is impossible to imagine a person who has never heard about Nike's tagline "Just Do It". It was introduced in the late 1980-s, and it increased the brand's market share from 18% to 43% in the next 10 years. 
Most of Nike's brand images use simple one-liners to share some ideas. They are short and clear. They look like it was the first thought that came to mind, but actually, there is a lot of work behind them. 
Training is the opposite of hoping;
Strong is the new beautiful;
Yesterday you said tomorrow;
Every professional was once an amateur;
Make yourself unstoppable.
Thinking about your business ideas, try to come up with a list of brief and hooking taglines.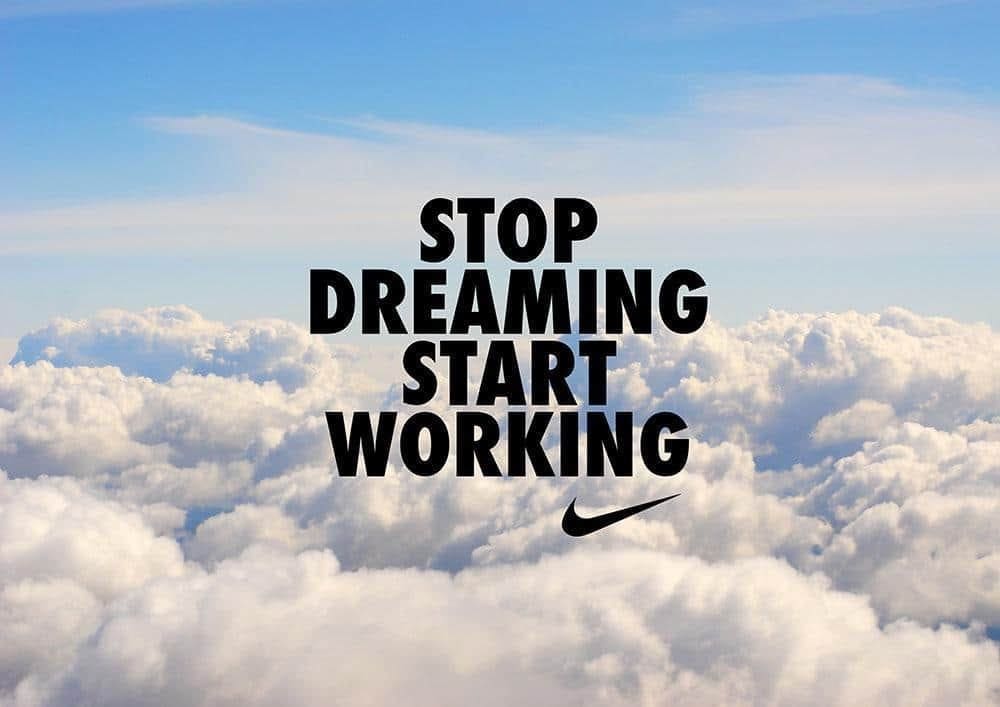 Build Emotional Branding
Speaking about the tagline, it is essential to mention that Nike doesn't sell its shoes or clothes. It sells emotions. When you hear their famous "Just Do It", you don't think about new sneakers, you think about sports that make your life better. Nike's marketing campaigns give their audiences a dose of motivation. Starting your own business, you need to find this emotion that you can work with. What is your message?