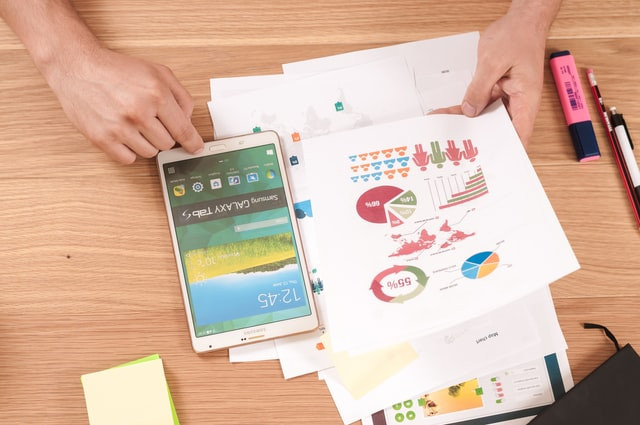 What Is a Marketing Research Proposal?
When it comes to marketing, the study focuses on the 4 P's. If you are a marketing student, you are probably aware of these ones. They include product, place, price, and promotion. This means:
a product or a service should meet the consumers'
a price point that is right for the right audience;
the right place for the right audience;
market it to get sales.
Moreover, the proposal is a document that contains the reasoning behind any project. It requires non-technical language and should be persuasive and well-defined. Thereby, it is the foremost and most crucial step towards your project. But before you write one good research proposal, you should precisely know what does marketing means.
Basic Guidelines for Writing a Great Market Research Proposal
The core of every successful marketing strategy is how well you know the market. Whereas the proposal is the project detail, idea, and process you convey to the research team. What you need, how that should be attributed, your audience, plan and timelines, your direction of study in skeleton form are what you call a market research proposal. Also, the budget involved and prospects you envisage from the study should be made clear for the researchers' understanding. Set clear objectives, shared understanding of issues, phase executions, timelines, and goals, all directed in a way that the research team is focused on what you require. Furthermore, address in a language that is not ambiguous. What you search for is what you get. Search wisely. Give your researcher a plan using flowcharts, diagrams, analytical tabulation, ask your questions, and set your hypothesis. Hence, developed your objectives and conveyed them in a manner that is decoded easily. Lastly, please keep it simple and disciplined. Put all the timelines, have meetings, keep discussions, and revise accordingly.
Let's break it down further into factions to help you understand the key components better.
Writing an Interesting Introduction
To commence your proposal, briefly illustrate your proposal's content. This should include things that help the reader or reviewer to do what you expect them to do. Here is a list of content that a proposal typically has:
Announcing your topic brief details.
Creating and explaining its background.
Writing about your research plan.
Stating rationale.
Explaining the importance of your study.
Stating hypothesis.
Know Your Objectives
Why this study? What purpose will it serve? What outcomes do you expect? Questions like these and all the reasoning behind carrying it out. This section is the basis of your market research. Your research result will depend upon the objectives you have set in this part.
At first, the objectives of any research needs to be precise. Here are some key elements to consider while writing your objectives:
concise questions;
deliverables of the marketing research;
what you aim to extract from the research data.
This part addresses your anticipations. What learning do you need through the market research; what you envisage to do with the data gathered?
Explaining the Type of Study
This section will elaborate on the nature of the research you want the company to carry out for your product or business. Moreover, it should include the following components:
the ways you want to collect data;
your preference regarding the scope of the study;
your understanding of the research methodology;
your research mix;
other important aspects of research and data collection.
Remember, the gathering of data or information will be based upon what guidelines you give in this area. The professionals focus on each detail, every aspect of what you require from the research. Be very careful in designing this part of the proposal. Form your project outline, timeline to target audience, and objectives. This part is the backbone of your proposal. Tell the process you want to see. Tell the researcher about the methodology you reckon will give crucial and all vital information. Tell them how you want the details/results to be tabulated. Explain what you require in the analytical assessment.
To conclude, a well-established research framework will automatically generate fruitful results that will help develop a successful marketing strategy.
Target Audience
One of the essential parts of the research proposal template is knowing your target market. Your research proposal will be a winner if you have an absolute understanding of your target audience. Thus, your proposal should define:
your target audience;
its demographic attributes;
its social class;
which segment of the society they belong;
what are their likes and dislikes?
To analyze all the above data, you should also be well aware of the technique of reaching your audience and how to get data from them.
Furthermore, to get productive results from research, the proposal should concisely define the customers. The customer profile will help the researcher's select the best samples. Sampling is the key, and for better sampling, the proposal should give an absolute understanding of the target audience.
Developing a Realistic Budget
The budget makes for an essential part of your research template. Budget is another crucial part of the proposal. It helps you determine the total cost of your research project along with a breakdown. Students often get confused about what things to cover in a budget. Hence, it is best to develop a budget with your research supervisor. Typical categories in the budget include:
Equipment.
Personnel.
Travel.
Supplies.
Indirect costs.
However, you may add other categories if needed. Also, make sure you include a Budget Justice in your proposal. This section contains more details of the costs behind each category.
More so, ensure that the estimation of costs is as accurate as possible. This is important because under or overestimations will be carefully noted.
Still confused? You may check some proposal samples with a budget template as well. It will give you an excellent idea of how to develop it.
Crafting a Timeline
Timeline is a critical component of how to write a proposal. It helps you divide your research project into phases. These phases may be estimated in weeks or months. Developing a clear timeline helps the reviewer note that you are well aware of your time constraints. Moreover, it helps you stay focused and on track during the research project from the start to the end. The timeline can be formatted in various ways, depending on your preference or your institution's guidelines. The timeline breakdown should include starting up the project, setting it up, fieldwork, and reporting.
Using Reliable Sources
When you write a proposal, you need to support your arguments and statements with reliable sources. The information you use from existing sources should always be cited. The formatting of citations depends on your college or university's guidelines. For instance, if you are required to use APA style, see APA format examples before you start.
You use information from existing sources to depict you are well aware of your research market and problem. However, you will also need to pinpoint gaps in current research or knowledge. This will help you explain the justification of your study.
Types of Market Research
Before you start to write your proposal, it is vital to understand the types of market research, including its outline format. This will make it easier for you to select the right methods for your project.
Market research essentially has four different types. Each type helps to gain data about the target market in various ways. So, let's put the spotlight on these types, one by one.
Type 1: Primary Research
Primary research refers to the methodology in which you collect data by yourself instead of relying on past research data. The methods used in it include:
Interviews
Focus groups
Surveys
Polls
This helps in strengthening the marketing strategy with information or data that is taken from the consumers personally. This helps get useful details about the weaknesses and strengths of a business or marketing strategy. This is what makes this research type valuable and reliable.
Polls and surveys help gather a large amount of data from the customer base. They help researchers get customers to give feedback directly on a service/product. The best part is that the investigator can post these surveys and polls on social media or websites. They can also send them to the participants of the study via email.
Type 2: Secondary Research
This type of research is based on second or third-party data. This kind of data is gathered from previously done research. It means the data used in the secondary research is already present in the market. Some examples of secondary sources of data include:
Books/eBooks.
Journals.
Articles.
Videos.
Already published interviews.
White papers.
Consequently, secondary research helps in gaining in-depth comprehension of the target industry/market as a whole. It allows researchers to identify key market statistics, how rivals function, and other useful information. Such information can be used to craft a better marketing strategy.
Type 3: Qualitative Research
This type of study is done when the collected data cannot be measured. The data, however, could be secondary or primary. For instance, you may use interviews, focused groups, or surveys to collect your respondents' data. This data may include their opinions, perception, or feelings about a particular product/service. Since you cannot measure things like feelings and opinions, you use qualitative methodology to analyze it. Furthermore, to obtain this data, you may ask open-ended or close-ended questions.
An example of an open-ended question could be: Which features of the product do you like the most, and why?
An example of a close-ended question could be: Which of the following features do you like the most:
a) Light-weight
b) Low-maintenance
c) Range of colors
Once the data is collected, you can analyze it in different ways.
Type 4: Quantitative Research
In this type of study, the data you collect is statistically analyzed. That means the data collected is measurable. Like qualitative research, the data in this type of study can also be either primary or secondary.
Quantitative research helps you support your marketing strategy with figures. These figures are empirical evidence that may help marketing strategists to comprehend where to spend more money and time. Simply put, these research findings support marketing strategies. Besides, this type of research has significant advantages. It helps businesses or organizations with tracking their progress by using analytics platforms.
To Sum Up
A good marketing strategy leads to better product placement and better brand positioning. You have to be in the right place at the right time with your right product. To achieve this, market research holds the key. It provides a landscape - a canvas, which you need to design a successful marketing strategy. Nevertheless, before you could do that, writing a robust research proposal is what you require as a student. Once your proposal is accepted, you would be ready to implement your proposed project in the real world. So, keep the guidelines mentioned above in mind while writing your marketing homework assignment. And if you need help with one, we are here for you.