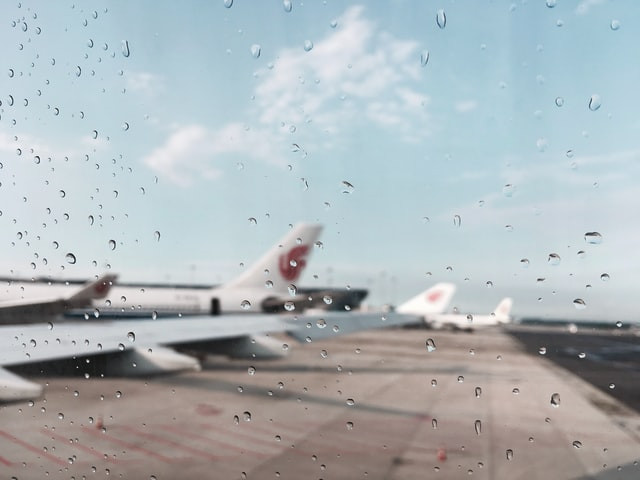 After long periods of lockdown and community quarantine, many desire the virus to stop its spread. However, the end of the pandemic may entail a large increase in the cost of living and transportation, especially in the aviation industry. This guide can provide you with the necessary information about the airline industry and how you can masterfully discuss it in your essay.
An Overview of Airfare Economics
This section will discuss how the airline industry views and makes sense of basic economic concepts, what markets it wants to engage in, and the level of its demand and competition.
Basic Economic Concepts
Let us talk about economics from the perspective of airlines, starting with the fundamental components:
Price movement
It refers to the trend of price changes of a specific product or asset. For example, a stock increased by 5% by 2020, then decreased by 3% by 2020. This shift in price is called a price movement.
Supply
This refers to the stock of a resource or the number of goods or services available for purchase. In aviation, supply may refer to the number of available flights and seat capacity.
Demand
This is an economic principle pertaining to a consumer's willingness to pay in exchange for a service or a product. In aviation, the demand for a flight represents a maximum potential regardless of the number of flights being offered.
Economic Factors Affecting Airline Business
Below are some of the factors that directly or indirectly impact airlines' economic performance and profitability.
Availability of Alternative Airlines
An airline must be aware of the recent aviation industry trends and its competitors' prices to sustain customer patronage. If an airline executes a price increase while another retains lower prices, the former runs the risk of losing customers to its competitor.
Need for Airline Products and Services
There is an overall 60% reduction of air passengers, both international and domestic. Given the travel restrictions and the fear of acquiring the virus, customers may fear traveling by air, thereby reducing airline services' necessity.
Consumer Income
Unemployment also became rampant during the pandemic. Having a limited income and job opportunities may hinder customers from availing flights.
Difference in Market Size among Regions
The number of flights and seat capacity that airlines may offer also depend on the allowable market size within each country. This depends on the overall economic condition of the state and the purchasing power of its population.
Elasticity
Notice how price movements vary from product to product, following market trends and conditions. Why is fuel cost higher at times while lower at other times? This has something to do with price elasticity.
Elasticity refers to a product's sensitivity to change as affected by another product. It also pertains to the degree of consumer confidence and demand for certain goods. Overall, it is a measure of how a product can quickly shift prices. Price elasticity is one of the significant factors affecting air travel demand and ticket pricing.
Elastic vs. Inelastic
When can we say that a product is elastic or inelastic? Elastic products are those that people do not need immediately. These products include things that they do not necessarily buy every day. Airfare may fall into this category, as most people do not travel via airplane every day.
On the other hand, inelastic products are those that people consider a staple. This may include things that consumers need immediately or on a daily basis. In the case of air transportation demand, consumers are likely to decline their intent to travel if the prices become unaffordable. Consumers are also inclined to switch airlines depending on ticket prices.
Price Elasticity of Supply in the Airline Industry
Before discussing the price elasticity of supply in the aviation industry, let's explore the different types of elasticity:
1. Price Elasticity of Demand (PED)
This refers to the extent of the effects of demand on price changes.
PED can be:
Less than one, meaning PED is inelastic;
Greater than one, meaning PED is elastic;
Zero, meaning it is perfectly inelastic;
Infinite, meaning it is perfectly elastic.
2. Cross Elasticity of Demand (XED)
This refers to the changes in demand for a product relative to the price changes of other goods. Set in context, if an airline imposes a price increase, the demand may decrease upon the retainment of lower ticket rates by other airlines.
3. Income Elasticity of Demand (YED)
This pertains to how the changes in consumer income may affect the demand for a particular product. This type helps us determine whether a product is a necessity or a luxury.
A product is a luxury when its demand decreases following a decline in income. The opposite goes for necessity.
4. Price Elasticity of Supply (PES)
This type is the responsiveness of the supply of a particular good following a change in its market price. A conventional concept in economics states that supply and prices share a direct relationship; the decline in prices also results in a decline in supply, vice versa.
Several market studies have monitored the impact of Covid-19 on the airlines' price elasticity of supply. They have concluded that the travel industry, specifically the aviation sector, is highly elastic. This implies that price changes can quickly alter consumer choices and behavior.
The following are some of the factors that affect the elasticity of supply in air travel:
Lighter Travel Restrictions
Countries are already able to flatten the curve and gradually mitigate the impact of the Coronavirus. This reduced travel bans and permitted airlines to provide higher available seat capacity. It also encouraged consumers to avail themselves of domestic flights. The demand for international flights is still yet to rebound.
Need for Flights
Now that many physical restrictions have been lifted, consumers saw this as an opportune time to go back to their hometowns or visit family from different countries. Although leisure travel is not yet widespread, some customers also avail of this.
Air Baggage Costs
The fixed costs that airlines charge for air baggage have significantly improved the load factor of airlines. People are less inclined to bring heavier luggage to avoid the burden of paying fees. Articles claim that this change has also improved the problem of pollution.
COVID's Impact on the Airline Industry's Supply and Demand
After the Covid-19 pandemic decimated air connectivity and adversely affected aviation, the airline industry hopes to recover and reconnect with customers fully. The lower number of virus cases paved the way for lighter travel restrictions and airlines' permission to operate air transportation between different countries.
The IATA released a semi-annual report that assesses the effects of Covid-19 on the airline industry's economic performance over the past year. Listed are the key points found in the report:
Covid-19 dealt heavy damages to the economic performance of the airline industry. Although it is recovering, it is still down by one-third;
Air cargo is regaining global supply chains;
Vaccination and testing initiatives are expected to repair 50% of losses in the airline industry;
Relatively more airlines have enough cash subsidies to sustain them for the following year;
The airline industry is expected to rise in the Asia Pacific region before reemerging in other city pairs and continents.
Consumers
Travel restrictions have grounded the airline industry during the time of the pandemic. This resulted in weak consumer confidence and a deep recession that threaten recovery. The expected share of airlines in the GDP is a meager 0.5%. However, it is expected to recover strongly because of the increase in air cargo volumes.
Delta Air Lines Inc., for example, can already operate with an average of about 5,400 flights per day in over 325 destinations, 52 counties in 6 continents.
Modern Aircrafts
The industry envisioned deploying 800 new aircraft in 2020. This is the reduced half of the original target number for this year. These new entrants to the U.S. Airline Market also pose many economic shifts and movements.
Fuel Prices and Efficiency
This is another element that has been heavily affected by the pandemic. According to an economist's perspective, the decline of fuel bills represents the fall in demand and passenger traffic complemented by the sudden decrease in oil prices.
Takeaway
In this article, we were able to comprehensively examine the effects of the pandemic on the operations and economics of airfares. Upon discussing these effects, we were able to tackle the economic factors that affect the price, supply, and demand for airlines.
From the points discussed, it would be safe for us to conclude that the airline industry is steadily heading towards economic recovery from a deep recession resulting from short-term travel restrictions. Such recovery may boost the travel industry and help with the mobility of consumers despite the ongoing pandemic.
We also enumerated several economic factors and players that can modify the demand for airline services. These may include the diverse selection of airlines, consumer income, and the necessity for air transport. Shifts in the demand ultimately affect supply and price movements.
These are among the essential pieces of information that you must be familiar with in order to write a compelling essay about the airline industry during a pandemic. As a concluding statement, remember that airfare economics is not at all separate from the global economic conditions from which it operates.