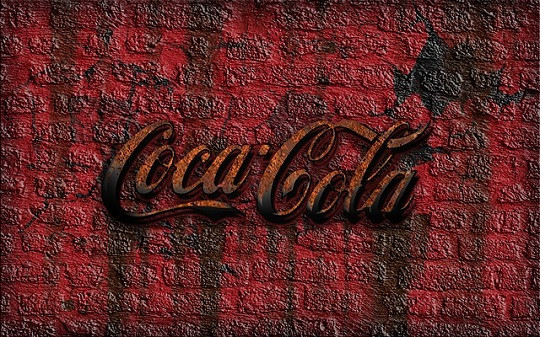 Coca-Cola is a famous brand and a leader in the international beverage industry. The company's continuous success is grandly due to the great business model they follow.
The business system this company uses can be shortly described as follows:
The Coca-Cola Company sells concentrates and works with Coca-Cola HBC and other bottling partners who distribute their finished products. Through this, the company makes sure that their raw materials are high-quality and the processes are properly operated. This strategy is supported by brilliant marketing campaigns and a thought-through global growth strategy.
To write your essay and report about such an industry giant, you need to be well-informed on the topic. In this guide, we have collected all the essential information for you to create a written work that is sure to impress your peers!
About the Company
Coca-Cola Co. is an American multinational corporation and beverage company. It was founded in 1892 and is now a major manufacturer and seller of soft drinks and other beverages. Notably, the company's first flagship product was served in 1886 by Dr. John Pemberton, an Atlanta pharmacist, long before the brand was established.
Currently, Coca-Cola makes finished beverages, such as sports drinks, juices, energy drinks, and other nonalcoholic beverages. Its products circulate worldwide and are distributed in various places like the Middle East, Latin America, and North America, rivaling another industry giant, PepsiCo.
Brands and Products
The Coca-Cola mother company features many renowned beverage brands and products that include: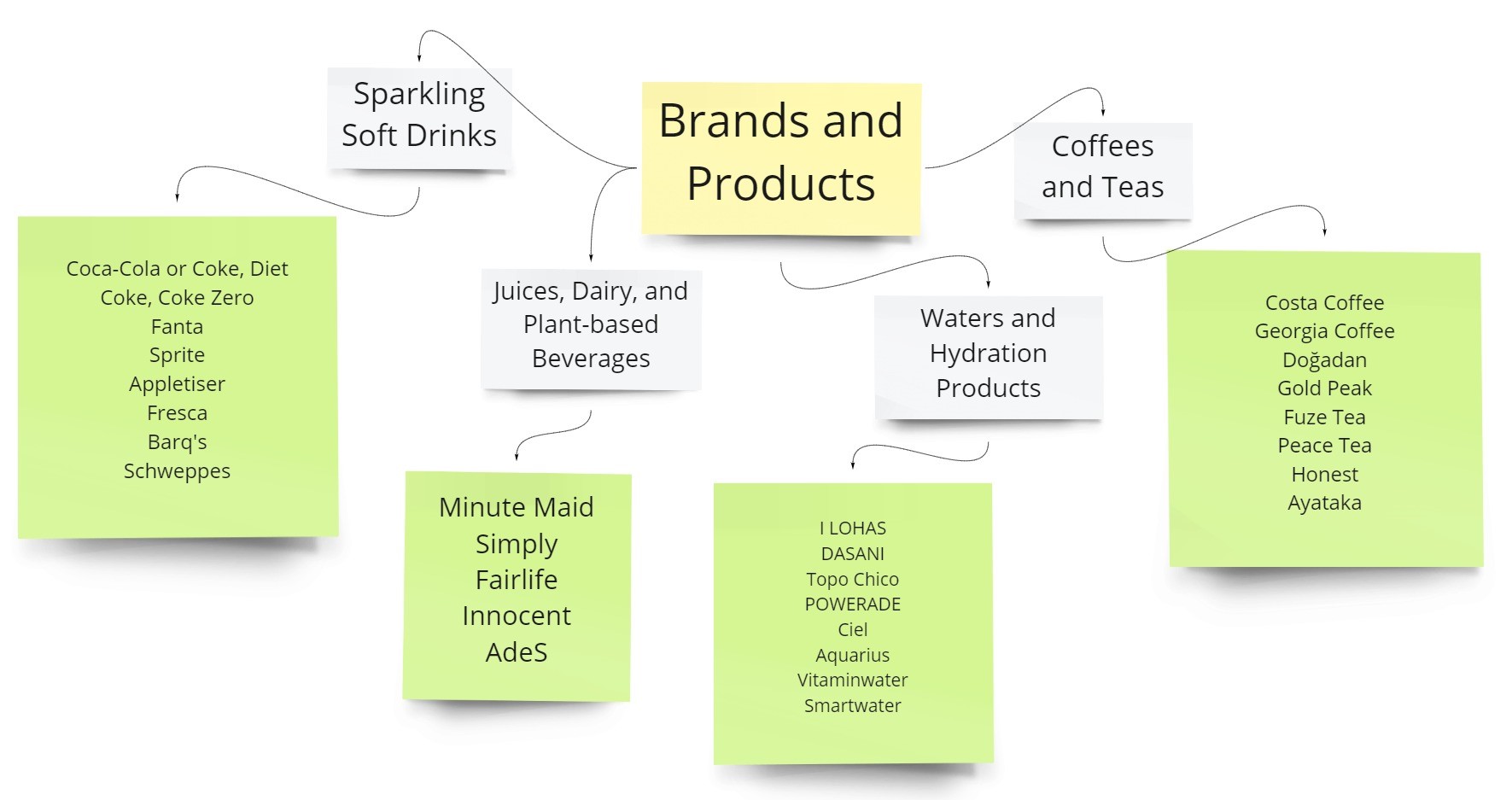 Target Market and Audience
The Coca-Cola Company is a global business that focuses on operating in local communities everywhere. The brand doesn't target a specific audience, so all the business operations it conducts are addressed to all consumer groups.
The company's positioning statement claims that, unlike other beverage options, Coca-Cola aims to inspire happiness and create a positive impact in its clients' lives. The brand admits that it cares about the consumers and provides a wide variety of top-quality beverages.
Advertising
Although the company's products are meant to be for everybody, its advertisements are focused on people of at least 12 years of age. The brand successfully reaches its audience, especially through its partnerships with fast-food restaurants.
According to the company's marketing statement, the brand is conscious of sustainability and promotes its products responsibly. It avoids large-scale advertising campaigns targeted at children. It also discloses its products' nutritional information to the parents so that they can decide whether their kids should consume Coke products or not.
All age groups are targeted by the company's marketing campaigns except for newborn babies. Yet, the most targeted audience is people between 18 and 25 years old, which comprises 40% of their customers! The company also doesn't target any gender since both genders like the products under the Coca-Cola brand.
Distribution Channels
Since many different groups of people consume Coke products, the scale of the company's business is wide. Thus, the Coca-Cola system operates using multiple local distribution channels.
Coke products primarily reach the marketplace by starting with the raw materials handled by the Coca-Cola company itself. Their distribution system includes selling them to bottlers and, further on, to distributors. These bottling plants add their own sweeteners and water to the Coca-Cola products as they receive fountain syrups and other products from the company.
The bottling company is responsible for the manufacturing, packaging, merchandising, and distribution of the final branded products to all customers and vending partners, who then sell these products to the consumers.
In fact, the bottling partners work closely with the company's vast range of business customers - such as restaurants, grocery shops, convenience stores, theaters, amusement parks, street vendors, and many more. Together with the company, the partners can locally strategize the marketing of the products.
According to the Coca-Cola company, their products are sold to various consumers at a rate of 1.9 billion servings per day. All the finished product operations under the brand are mainly company-owned or controlled throughout the bottling, sales, and distribution operations.
Bottling Investments Groups
Bottling Investments Groups (BIG) was created in January 2006, forming various market shares, franchising, and refranchising of many Coca-Cola's businesses. These bottling investments were made to ensure that the bottling operations of Coca-Cola receive all the appropriate investments and expertise for the sake of the Company's long-term success.
The brand strategically invests in various bottling operations so that BIG can utilize long-term growth schemes amidst the critical markets and challenges and provide help to franchisees in need of financial and institutional support.
Global Growth Strategies
Although the Coca-Cola Company is the largest beverage company, it's still expanding its business and marketplaces and intends to grow its brand stock portfolio. It is projected that developing markets will contribute significantly to the future growth of the beverage company over the next ten years, based on the company's Investor Overview.
Brand Portfolio Optimization
Coca-Cola critically analyzes how to optimize its portfolio and focus on the brands that will continue driving the "Beverages for Life" strategy. Notably, the company's brand portfolio was streamlined from 400 brands to 200 master brands and allowed global audiences to identify and spot great opportunities and allot their investments properly.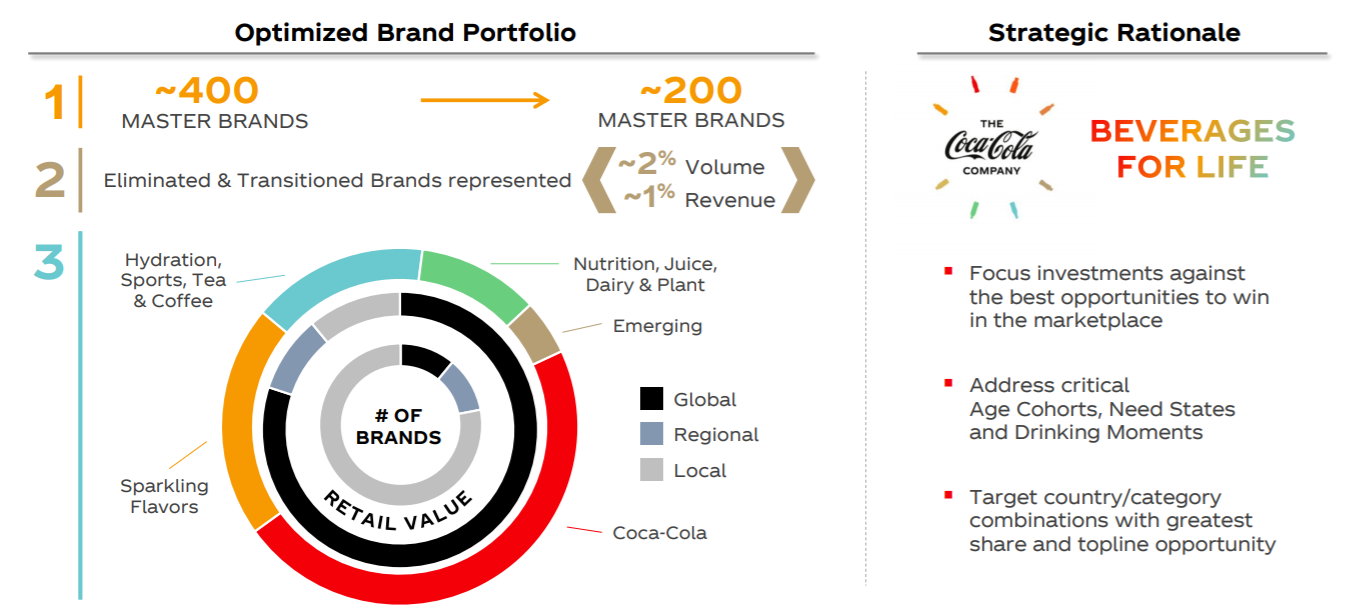 Brand Building and Marketing
The Coca-Cola Company also builds its brands through some world-class marketing. So what is the brand's strategy? The company's experts start by understanding what their consumers want to make the best-tasting beverage products that appeal to the public.
The brand develops and implements data-driven, occasion-based experiential campaigns to target its audiences. The company is launching these campaigns globally to make use of the power of network and scale. Some examples of the best Coke ads are:
The epic campaign dedicated to the Skyfall movie issue
The iconic annual Christmas campaign that influenced the image of Santa Claus for millions of people
Memorable ads with celebrities, such as Ken Jeong, Taylor Swift, LeBron James, and Penelope Cruz
Revenues
The Coca-Cola company generates net operating revenues from two segments:
Selling concentrates and syrups to various bottling partners worldwide
Selling finished products to different retailers and other distributors
Also, the company's BIG program operates in many countries and manages over 25% of the total bottling volume, producing large amounts of revenue for bottlers and the company.
Tips on Writing Your Coca-Cola Business Model Report
When making a report about this business model, it's essential to know all the important details so that there'll be no misinformation in your writing.
To properly write about such an industry giant as Coca-Cola, here are some important tips to remember:
Start with a draft and include the topics you want to tackle, such as Coca-Cola's brand portfolio and its Bottling Investment Groups.
Create an outline you can follow and organize how you want to discuss each focus area.
Check all the information and make sure it's all facts. The official Coca-Cola website is the perfect source for a fact-check.
Reread your report and see if you're satisfied with what you wrote.
Start your report by introducing the Coca-Cola company in general and discuss all aspects of the business model, as described above.
Include statistics about the company, especially for products that most people are familiar with, such as Coke, Sprite, Fanta, and Aquarius.
Here are some reliable sources you can use for your report:
Conclusion
The Coca-Cola business model is an interesting topic to make a report about. And luckily, there is also a lot of information and discussions about the company you can use. Just make sure you are dealing only with credible sources. Keep your essay interesting and reliable, and you'll surely get a great grade!