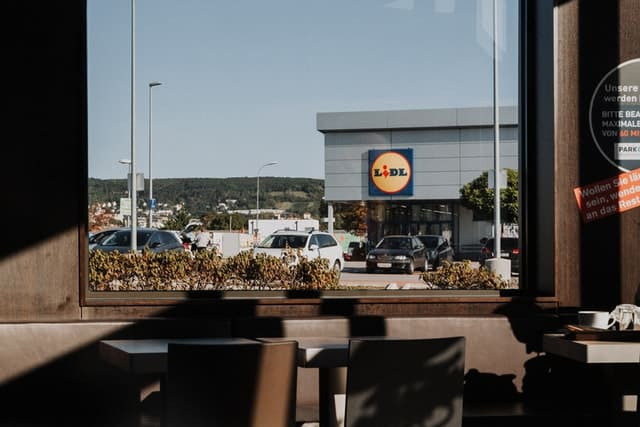 Due to an effective organisational structure, Lidl's success can be attributed to a low-cost business model that maintains strategic alignment. In September 2015, Aldi and Lidl grocery discounter combined sales accounted for over 10% of all grocery sales in the United Kingdom. Lidl's market share climbed to a new high of 4.4% during the time, up 0.7% points from the previous year attributable to 19% sales growth.
Based on a pricing check on a basket of 20 goods by Jefferies analysts, Lidl is around 9% cheaper than Walmart. According to analysts, Lidl's outstanding success was fueled in part by the opening of new shops at a time when many of its larger competitors were closing stores. Lidl has attempted to broaden its popularity by renovating its stores and even becoming the official grocer of the England football team.
Why You Should Be Aware of Lidl Organisational Structure
No wonder, Lidl has a good organisational structure. The excellent strategic alignment between Lidl's commercial and supply chain objectives, which includes segmentation, is at the heart of the company's success. Lidl has a somewhat flat organisational culture, with management believing in and supporting employee initiative and drive.
Since this management structure is to create sales objectives with employee participation, rather than a top-down dictating strategy, a flat structure is permitted. The management works with the workforce to define roles and responsibilities, design tasks, and identify areas of responsibility.
Furthermore, management has a high level of trust and faith in Lidl employees, assuming that they will execute duties to the best of their ability. Employee suggestions are encouraged, allowing for open, honest, and direct communication.
Brief History of Lidl
Lidl, as a multinational company, is proud of where they came from. In Ludwigshafen, Germany, the first modern Lidl shop opened in 1973. This little store became the cornerstone of Lidl's far-reaching development, with only three staff members and around 500 goods. It began expanding stores outside of Germany in the 1990s, and within a few years, it already had locations all throughout Europe.
Lidl now has around 11,200 outlets in 32 countries and employs a large number of people, over 310,000 worldwide. Their goal is to provide consumers with the highest-quality food products such as fresh fruit, meat, baked goods, and non-food such as home items at the most affordable pricing.
Here are some highlights from Lidl's history:
1970s. The first store of Lidl opened in Germany in 1973, with three Lidl employees and around 500 product lines. By 1979, they had opened six additional outlets, bringing a total to thirty.
1980s. Lidl has opened 300 outlets throughout Germany. Each shop employs seven workers on average and has around 900 product lines.
1990s. Lidl begins operating stores outside of Germany. Initially in France, and then in the United Kingdom in 1994.
2000s. Lidl UK has successfully established itself as a significant retailer in the United Kingdom.
2015. Lidl US head office opened in Arlington, Virginia, in June 2015. Their award-winning goods are now sold in over 100 retailers throughout nine states on the East Coast.
2017. The first Lidl

new stores open in the United States.
2019. Lidl now has over 760 shops in the United Kingdom, with 13 regional distribution centres distributing fresh, high-quality products throughout England, Scotland, and Wales.
Here are some quick facts regarding Lidl that you should be aware of:
In the 1930s, a member of the Schwarz group established Lidl as a food distributor in Germany.
Lidl Stiftung & Co. KG is Lidl's full name.
Dieter Schwarz is the founder and CEO of the Schwarz-Gruppe, a German conglomerate. He was the former chairman and CEO of Lidl and Kaufland, two grocery and hypermarket chains.
It's really pronounced Lee-dull, but the company now accepts the British pronunciation.
In Germany, Tesco and Aldi are the primary competitors of Lidl.
Customers are referred to as "Lidlers" by the company.
During the Christmas season, it sells 100,000 lobsters.
In recent years, the chain's buyers spend £100 million on whiskey.
Cheddar cheese worth £100 million is sent throughout the world by Lidl.
Lidl is firmly establishing itself in the metropolitan New York market.
Compared to the 15,000 goods often available in major supermarkets, Lidl has a limited product variety, offering 1,500 to 1,600 lines, including 330 branded lines.
Smaller stores with fewer items are used to allow consumers to complete a full weekly purchase in 20 minutes while also lowering prices.
Lidl management intends to expand its retail stores beyond Europe, with areas such as Canada, Australia, and Mexico being considered.
What Is Organisational Structure?
Some companies use organisational structures in the workplace to help them function more effectively. Different structures may be more useful than others.
The term "organisational structure" refers to how groups and individuals are organised or departmentalised to assist an organisation in achieving its objectives. For each role, it establishes a reporting structure, job descriptions, salary, and responsibilities.
The moral, economic, and commercial goals of an organisation must all be considered while designing an organisational structure. It should allow for the organisation's expansion and the creation of new roles or divisions.
It specifies each position, its purpose, and the person to whom it reports inside the company. This structure is created to define how an organisation runs and to aid it in achieving its objectives in order to allow for future growth.
Although several organisational structures have been designed to accommodate the demands of various operations, they always include a hierarchy that reports to a centralised location and group of executives.
Why Does a Company Need It?
Organisational structure is necessary for a business to thrive and be profitable. Otherwise, individuals would tug in all different ways. Human resources that plan the structure guarantee that the organisation has adequate people resources with the appropriate capabilities and clearly defined duties to achieve its objectives.
Learnings From the Results of Lidl Organisational Structure
Leadership is not something they perform in the background - it's their primary role and occurs on a daily basis. They behave in harmony at Lidl, regardless of status, and ensure that everyone in the firm is in working condition under their direction. The senior managers regard themselves as members of the team and place the company's success in their hands.
Lidl's communication is simple and straightforward, exactly like their business approach. They communicate openly and honestly. If a problem emerges, they confront it directly, quickly, and equitably settling it. Managers generate meaning by consistently clarifying the overarching context, valuing, and recognizing everyone's participation.
For Lidl, employees are the most powerful stakeholders. Lidl creates an inclusive culture by having a work-life balance and including employees in decision-making. When executive decisions are made, they carefully explain why. They make certain that their staff members are the first to know about any changes. They look after them by giving staff members the information they require. Lidl employees who have the confidence to ask questions, even if they are critical questions, are respected. They take their time answering these queries.
Benefits of an Organisational Structure
Although organisational structures are not used by all businesses, those that do can profit from them. The following are some of the advantages of establishing an organisational structure in your business:
Faster decision-making. When your company's varied teams are able to communicate more effectively, it will have a favorable influence on overall communication. As a result, decisions will be made more quickly. To put it another way, the flow of information combined with an organisational structure can help to speed up decision-making.
Multiple business locations. If you're a business owner, an organisational structure may assist you to guarantee that all of your sites operate in the same way and follow the same rules. Because owners cannot be present at all times, a structured framework can give you some peace of mind. This is especially true when your firm grows in size.
Improved operating efficiency. Organisational structures assist to guarantee that all tasks and duties unique to certain divisions are met more readily since they split organisations into distinct teams or branches. Employees may work faster and more efficiently when they know what they should be working on. In essence, a well-organised structure results in a more efficient and streamlined system, which helps to enhance overall corporate operations.
Eliminates duplication of work. The possibility of overlapping work tasks is reduced when employees are separated into teams based on their abilities and knowledge. If a project is allocated to one team, the other teams are aware that it isn't their obligation to complete it because they have their own responsibilities to attend to.
Better communication. An organisational hierarchy has the ability to facilitate good communication across different divisions and teams. Although this will vary from company to company and rely on the precise organisational structure in place. Others in the company will know who to turn to for particular issues once responsibilities have been allocated to specific teams and people. If you're on a team with one boss, for example, you'll know who to report to if problems emerge. Similarly, if someone in marketing has a question regarding the project's design, they should approach the art department.
Clear Reporting Relationships. The reporting relationships must be transparent so that all members of the organisation are aware of their obligations and who they are accountable to. Otherwise, responsibility for a task may slip through the cracks. Managers will monitor individuals at lower levels of the organisation easily because of these clear relationships. Knowing someone to turn to for advice or assistance helps each employee. Managers are also aware of who is outside their control, allowing them to avoid overstepping their limits and interfering with another manager's tasks.
Drawbacks of Organisational Structure
Knowing the possible drawbacks will assist a firm in overcoming these issues and improving its operations.
Segregation. Teams become segregated when departments are inhabited by people who specialize in distinct job areas. Employees in separate teams do not have the chance to interact and discuss opinions, which might be detrimental to the company's long-term success.
Growth Limitation. An employee's development has a limit. After obtaining skills and expertise in their line of work, there comes a time when further professional advancement is no longer possible. The employee subsequently becomes too pricey for the company, and they generally leave.
There Is Less Motivation. While an organisational structure may reduce the difficulties produced by unhealthy employee competition, it makes it more difficult for ambitious employees to go up the ladder since there is so little room at the top. This may easily sap motivation, leaving employees with little incentive to go the additional mile at work.
Territorial Disputes. Another disadvantage of a functional organisation is the possibility of territorial disputes, which is linked to the failure of functional groups to cooperate with one another. These conflicts might result from differences over goals, budgetary competitiveness, or any number of other challenges that arise from ego clashes that occur when each department has its own functional organisation or when there is a lack of a strong sense of a single purpose.
Lack of Coordination. Because of the term "it's not our concern," managers from other functional groups may not act productively or quickly in some cases. By the time the necessity for collaboration has been identified, the most effective period for collaboration may have passed.
Conclusion
The structure of your organisation gives you the power and can assist you in improving your operational effectiveness. Lidl started as a small business, like many other small firms, benefits from leveraging methods and requires structure in the same way that giant corporations do.
In summary, having an organisational structure is necessary for effective management. By creating a framework within which individuals may efficiently work together, well-designed organisations may assist boost cooperation and production. It is important to connect people to design while constructing the organisational structure. Build structure into your business now, and you'll be carving your own path to success in the future.
Do you need help in writing your essays and homework quickly? Or maybe you're having trouble producing a research paper? No matter what coursework it may be, Studybay can assist you. Connect with us today.