Possible Topics for Medical School Personal Statement
Calculate the price
Why do you want to become a dentist (pediatrician, therapist, etc.)? What made you pursue this career (your experiences, achievements, personal issues)? Why are you interested in a profession of a doctor (how medicine is different from other professions)? Here, you can describe why you prefer to be a doctor, not a social worker or a teacher, for example. What attracts you to medicine?
What experiences in your life helped you to develop skills that are necessary to be a professional doctor and that can help you be successful in medical school? If you are applying for a dental school, you might be asked to present a paper in the calorimetry lab report format, where you will need to specify what interests you in a dentist career.
What do you already know about medicine and what would you like to learn more? Here, you can describe all the knowledge you acquired in the specific field of medicine and what more you would like to know about?
Who or what has influenced your choice to become a doctor?
What will you be able to contribute to the medical community when you become a doctor?
Why are you interested in entering this specific medical school?
Have you had any doubts about becoming a doctor over time? What kind of doubts? How did you manage to overcome them? If you have trouble with making your statement, contact one of the authors in our database and they will help you solve students' common problem «someone writes my paper».
In Order to Make Your Statement Interesting Use Your own Experiences:
To attract the attention of a reader use an anecdote or a quote made by a famous person.
Demonstrate your qualities and personal characteristics that will show you from the strong side. Also, specify all your accomplishments and give details of them.
Follow the logical narration. Be concise, do not use unnecessary words or statements, and always stick to the point. If you don't know how to make your paper interesting and logical, ask for help from a professional who will provide you with many easy ways on how to do an article critique.
Do not repeat the facts you already stated somewhere else in your statement.
Do not start every sentence with «I». Use strong verbs, active voice, and make the varied structure of the sentences.
Use normal rules of spelling, punctuation, and capitalization – you are not writing a text message to your friend – this is serious work.
Use your vocabulary wisely and in an appropriate way. After writing the sentence, read it out loud. If it sounds awkward, change it.
If you want to become a student of a medical school, then you need to prepare a good medical school personal statement that will help you to get the spot in one of the best colleges because good medical thesis writing service you will need later. A personal statement gives you an opportunity to explain everything about yourself and why you can be qualified for a career in medicine. By describing all the best qualities of yourself you will get a chance to visit an interview. Everyday medical schools receive many applications and statements from prospective students, but unfortunately, they can't invite all of them to have an interview. Therefore, if you make your statement in the right cms paper format, you will be able to show yourself from the best side and will be invited for an interview, where you will have more opportunities to attract attention to your persona. If you need help in creating interesting and original personal statements for a medical school, then we recommend you to contact our service with a huge database of authors experienced in writing a lot of different educational projects.
Make sure that your statement has a conclusion.
Do not plagiarize. Use your own thoughts and ideas. Make sure your personal statement reflects your personality in your own words. If you have difficulties with expressing your own opinion, contact our service, where you will find writers who will do your personal statement or college term papers in an original way.
After finishing writing, proofread the text several times using long breaks. Ask somebody else to proofread it.
What to Avoid in Your Statement:
Do not list your activities like in a resume.
Do not use informal language, but at the same time do not try to sound too «fancy».
Do not tell the reader that you are intelligent, unique, motivated, and different than other candidates.
In scholarly peer-reviewed articles do not accentuate attention just on your childhood experience.
Do not apply slang.
Don't be a lecturer telling what is wrong with the medicine and doctors and how the real doctors should really look like.
Don't make excuses for bad grades, misbehavior, etc. If you do mention these issues, focus on what you've learned from them and how they helped you to become a better person. Never blame somebody else for your mistakes.
Don't lie. It refers not only to the false information and facts you might provide but also to those matters, even though they were true, that was represented in a misleading way.
Don't apply clichés and generalizations. Admissions committees have read a lot of statements from many students and them probably already familiar with the phrase: «I want to be a doctor, because I want to help people». Be unique, use your own words.
Don't share everything about yourself.
New Here? Get $5 OFF
Your First Project
We are a team of enthusiastic professionals and geeks in our field.
At the very start of the project
Who Are the Experts?
Our experts are alumni from the world's top universities and colleges.
All of them have successfully passed the Studybay examination and proven their competence to our team.
Our experts have graduated from the best universities in the world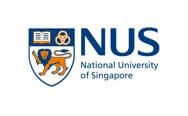 Our Clients About Studybay
Contacts
Want to contact us directly? No problem.
We are always here for you



Order an academic assignment
Enter your email address to order from this writer.