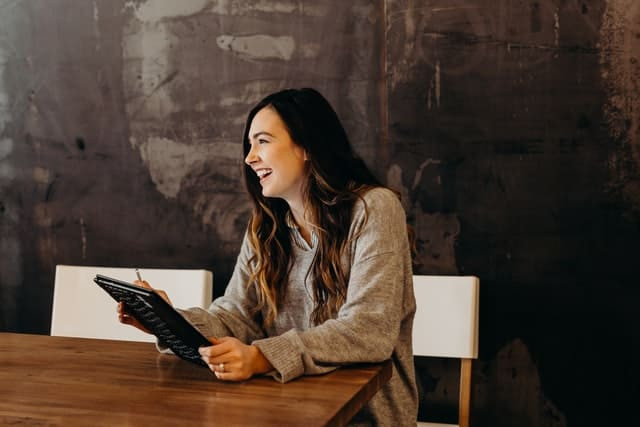 Many children are repeatedly advised as they grow up that they should choose a career as a doctor. If you're a college student thinking about pursuing a pre-med degree, you might be asking what else you'll need to get into med school.
Medical schools must test candidates as thoroughly as possible because medicine is such a high-stakes profession. They should be certain that the students they accept are both eligible and dedicated to the discipline.
On the plus side, this ensures you'll have plenty of chances to demonstrate your worth as a potential doctor and to affirm that you really want to do this job. 
Who Is Qualified to Apply to Medical School?
As you might be aware, "pre-med" is not a common term. It's kind like a "track" or list of courses you must take before applying to medical school. The Association of American Medical Colleges (AAMC), which oversees the main platform for applying to medical school, has a handy progress monitoring worksheet for this, which you can compare to the standards of individual institutions.
You must have the following things in order to apply to medical school:
A transcript containing all of the required pre-medical courses.
A valid MCAT score.
To be a competitive candidate for medical school, you should have a GPA of 3.5 or higher, with the majority of the grades being As or Bs and a minimum MCAT score of 510.
You also need significant knowledge in the following environments outside of the classroom:
Patient Exposure:

 

Any role in which you engage with patients in a medical environment is considered patient exposure.
Shadowing:

 

Spending time with a doctor during the day to get a sense of what it's like to work as a doctor.
Research:

 

Evidence that you understand how to apply the scientific approach to medical issues.
Public service: Voluntary labor performed on a regular basis in the service of the community.
Leadership: A role in which you have a lot of responsibility for the result (it doesn't have to be connected to healthcare).
A compelling personal statement that reveals your journey and describes why you want to pursue a career in medicine.
The good news is that you don't have to be a master in any sector. Many candidates may have a strong MCAT score and GPA but a poor profile of extracurricular activities due to their hard work in college.
Other medical school applicants may have devoted a significant amount of time to serious community service work, resulting in lower scores. A good showing in a few places will help to compensate for the medical school application's flaws.
Most importantly, a strong applicant to medical school isn't someone with gold stars across the board, but rather someone who can tell a story that communicates who they are and how their experiences will make them an excellent physician.
💪 A Strong Academic Record
Pre-med students who are serious about their studies develop strong learning habits early on. They find ways to combine work, sleep, and exercise. They also engage in partnerships with professors that can assist them in mastering difficult subjects and write outstanding letters of recommendation for them in the future.
To be a competitive candidate for medical school, you should have at least a 3.5 GPA (on a 4.0 scale). However, you can aim for a 3.8 or higher. About 70% of candidates with a 3.8 or higher get in, according to AAMC.
The MCAT is a difficult exam, and you'll want to take it seriously if you want to achieve the 510 absolute baseline for med school admissions. A score of 515 or higher is a good goal, and you'll need a score of 520 or higher to be considered for the admissions process of the most prestigious colleges, such as Harvard, Stanford, or Johns Hopkins.
💡 Tips to Improve Your Academic Results
Here are several approaches that can assist you in achieving a high GPA:
1. Plan ahead of time for your pre-med coursework 
Most colleges have pre-med consultants who will assist you with deciding which classes to take and when to take them.
2. Select the appropriate major for you
Few majors, such as Biology, will check all of the pre-med boxes immediately. However, don't choose a major based on what you think admissions committees are looking for.
Be frank with yourself: how difficult can pre-medical courses be for you? Would they necessitate your undivided attention, or will you have to set yourself additional challenges? The perfect major is one that you like and can help you achieve a high GPA.
3. Make informed decisions on the electives
Examine classes that will allow you to do new stuff, compliment your pre-med requirements, and help you improve your grade point average. If there's a monumentally challenging Russian lit class you've been wanting to take, try taking it on a pass/fail basis so you can read Tolstoy without feeling rushed. You'll have plenty to talk for yourself in essays and interviews if you take classes in other disciplines, and you'll be a better doctor as a result.
4. Attend office hours
Pre-medical programs are infamous for being overcrowded with aspiring medical students. When you're going to medical school and require letters of recommendation, this complicates matters. Attending office hours will help you develop relationships with your teachers, allowing them to write a supportive message. 
🏆 A Strong Extracurricular Activities Profile
Allow yourself time at the start of college to consider the different extracurricular activities options open to you. Perhaps you want to try out for everything on campus. Alternatively, you would choose to spend the first year adapting to the demands of college-level classes.
By sophomore year, you should have narrowed down a few extracurricular activities that excite you and immerse yourself completely in them. Choose things that you truly enjoy and devote a considerable amount of time to them. Then, around halfway through school, go over the five extracurricular categories you'll need for medical school, as discussed above. 
You'll have discovered enough about yourself at this stage to know what interests you the most. If you enjoyed teaching science in junior high school and were especially passionate about preventing teenagers from smoking, starting research in a youth-focused addiction lab could be the next logical step. Your research experience will be of significant help during medical school admissions.
📚 Applying to Medical School
The big question for many pre-meds who are committed to their medical career is whether they should take a gap year or apply to medical school right after graduation. This affects your schedule.
Taking a gap year or many is becoming increasingly popular. Taking this path will help you avoid burnout whilst in medical school. Taking a gap year also gives you the opportunity to fill up any gaps in your resume by including volunteer work or work experience during the application process. This would have a positive effect on the medical school admissions committees, consequently increasing your potential acceptance rate.
If you lack clinical experience or patient care skills and haven't spent enough time with patients, it can take one to two years to achieve these prerequisites for medical education. The gap year may also be an opportunity for you to save money, which could help with some of the immediate costs associated with applying to medical schools, such as admission fees, secondary applications, and medical school interview travel expenses.
Your curriculum vitae is a document that summarises your educational accomplishments as a medical student and is required for residency applicants. Ensure that you include these points in a defined and concise manner. You can even reach out for professional CV writing assistance.
On the other hand, many pre-meds can't wait to get started on their path to being doctors. Applying to medical school during your senior year of college is perfectly acceptable if your grades, MCAT ratings, and extracurricular profile are good.
Conclusion
You must take your med school application seriously and focus on building an outstanding CV. It's easy to get overwhelmed by the number of medical field specifications, such as undergrad test scores, the activities section, interview questions, MD/Ph.D. options, preparation for Ph.D. programs, medical experience in public health, etc.
However, in addition to proving your readiness to admissions boards, completing each of the qualifications gives you plenty of chances to consider whether medical school is the best decision for you.
Successful applicants focus on a specific area of healthcare that interests them. Your specialty doesn't have to be a specific medical field, such as radiology or pediatrics. It may also be a particular area of medical care or healthcare that you are enthusiastic about.
Do you consider yourself a public health expert? Do you like doing research? Determine your area of expertise. And make sure to emphasize these assets in your medical school application. In your statement, you should emphasize this enthusiasm in your statement, AMCAS applications, event reflections, secondary essays, and medical school interviews.
Stories are the most effective way to demonstrate an applicant's interpersonal interactions, collaboration, kindness, and empathy.