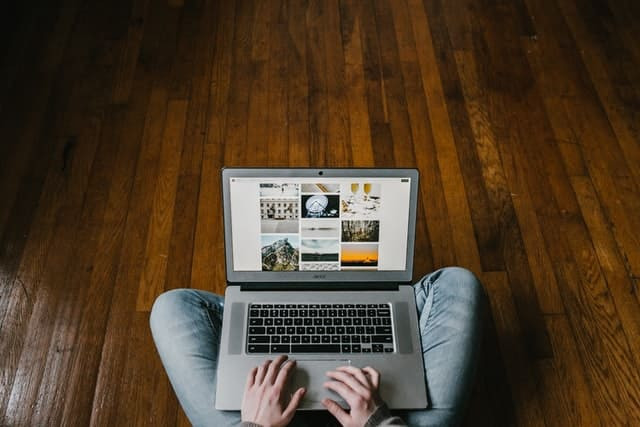 Exam preparation and performance is the most critical phase in a student's life. Students certainly don't want their hard work to go all in vain just because of poor exam technique. This article will help you implement one of the easiest and effective strategies - i.e., confidence tracking - to release your test-taking capability and choose or write correct answers for difficult questions.
What Is Confidence Tracking?
Science is one of the most surprising phenomena in the world. With every new discovery, the conclusions or evaluations made in the past become obsolete or invalid. While giving an exam, test takers usually undergo a dilemma of choosing an answer and changing it at the last minute.
Confidence tracking is a technique formulated to help students choose an option and follow certain rules to know if it's the right answer or not. It happens as:
Confidence level marking: As the student gives a test, he or she is required to mark their confidence in an answer through a score range from 1 to 5. The student will give 1 score if the chosen option is a far guess and will choose option 5 if he or she is almost certain about the accuracy of the answer. It needs to be done for all the questions.
Revision time: Once the student has marked all the scores, students are supposed to use the confidence ratings in order to determine the accuracy of their answers. It will help them decide whether they need to change the answer or not. More emphasis is given on the answers marked with low ratings.
A proven strategy to enhance your accuracy while taking tests is important as test takers are surrounded by numerous emotions while attempting tests. Using the confidence tracking technique would help students enhance their confidence levels. The strategy is suitable for college exams, preparing for midterms, and school exam as well. It will further help you deal with all types of test anxiety.
How Confidence Tracking Techniques Work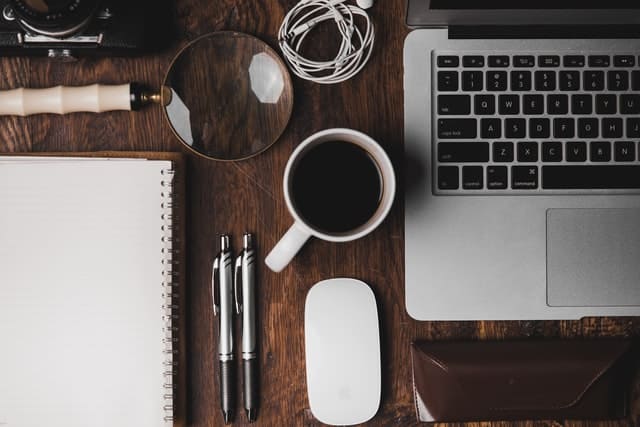 The beginning of confidence rating dates back to the late 1970s, when Shaughnessy, 1979 used it in practice tests. The technique was improvised through systematic research and got completed in the 1980s. You can check out his academic paper on Confidence Judgement Accuracy to Predict Test Performance. The study grabbed interest in the relationship between the performance of the cognitive tasks and the variations attained from confidence ratings.
Relationship Between Metacognition & Confidence Level
The technique of confidence tracking is aligned with metacognition's approach of thinking about thoughts. Humans are bestowed with this ability to evaluate their own beliefs and pursue decision-making.
Metacognition has the potential to enable us to judge the confidence levels in our knowledge. As per Richard Driscoll, who is an author at the American Test Anxieties Association, around 16% of students from college and high school suffer from severe test anxiety, while 18% manifested moderate test anxiety cases.
Metacognition allows people to evaluate their decisions, and hence students would be able to determine their mistakes without any requirement of clear feedback. Confidence tracking would help an individual relate their judgments with their confidence and accordingly improve their performance on exam day.
Moreover, metacognition also helps students to exclude repetitive mistakes and optimize test-taking capability. Students can use confidence tracking during their exam preparation to trigger their metacognition strength and hence allow the brain to pick the correct answer.
The Study at Albright College
Research done by Justin Couchman at Albright College has innovated an improvised method to help test takers choosing the right answer. Dr. Couchman is an assistant professor in Psychology at the college and has evaluated the relationship between metacognition and decision making along with its impact on exam day performance.
His study allowed a group of students to rate their confidence levels on every test question right after marking its answer. This rating was supposed to be done without taking enough time. The results of the study showed that students were able to make decisions easily in reference to changing the answer or not. The study aimed to evaluate the impact of confidence tracking while giving the ratings to specific questions and also to observe their behavior at the time of revision.
Techniques That Compliment Confidence Tracking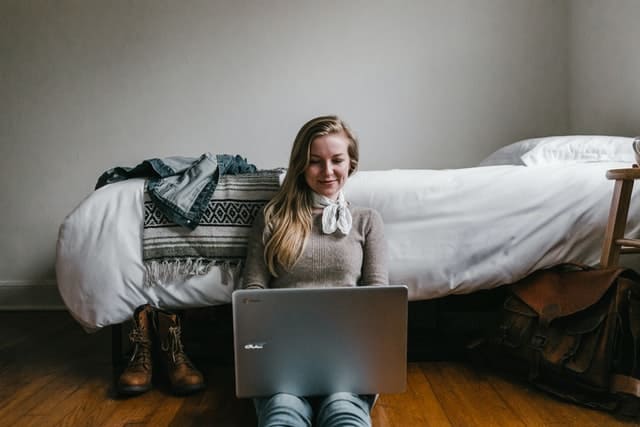 Confidence tracking is one technique that could help you improvise your performance on the test day. However, there are certainly more ways through which you can compliment the confidence tracking technique. Have a look at them,
Memory-based learning: Last-minute is not for cramming major concepts and theories. It should have been done in your study time. It's time to check out the previous year's papers and order a custom paper

to enhance your factual understanding and strengthen your exam strategies.
Easy questions: While taking the test, one thing you need to know is to begin from the easiest. It keeps your confidence levels high and would set a flow for your exams. The majority of students prefer multiple-choice questions, and you may also like to begin with them. Although, there are certain things to keep in mind while attempting these questions. Do not get excited and forget to check all the options, it might affect your exam grades. Check out for the options that are worded closely.
Essay plans: The long answer type questions are the real issue. Students generally prefer taking multiple practice tests just for these worded answers. These types of questions can also drift you towards irrelevancies and hence require a brief structural plan. Yes, it would take some extra time but would leave you with enough time to follow the points of your answers accurately.
Relaxation Techniques to Reduce Test Anxiety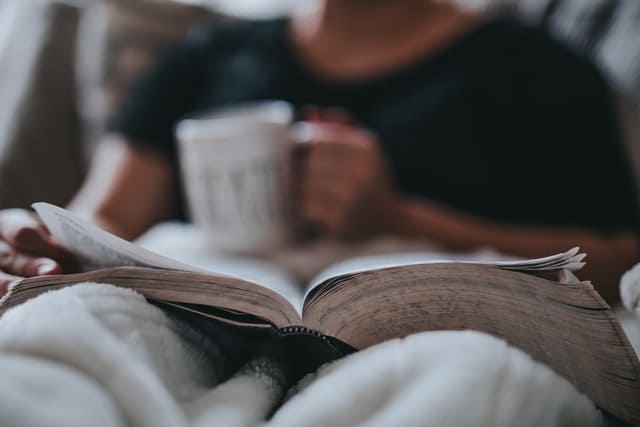 Take a deep breath, have a positive approach, and be ready to impress your professors. A cramming approach is never going to work. It will simply put your head into a pressurized environment. Whether you talk about college exams or high-school tests, it's important to practice relaxation techniques. Here are some of them,
Positive thinking always works: Positive attitude would help you improve your morale and perform well on your test day. You will be able to get enough sleep before the exam and perform your test without any anxiety.
Deep breathing: Taking a deep breath would help you relax your mind and pacify your heartbeats. Moreover, it will also help you structure your thoughts and get rid of anxious thoughts. Studybay can help you write your thesis

and work on highly complex concepts to keep you relaxed and calm. One of the best ways to stay calm is also meditation, as it would help in improvised concentration.
Behavioral relaxation: You can inculcate relaxation techniques in your daily routine, especially before your next exam. It will help you relax your mind on the test day. Yoga and other types of breathing exercises are very helpful. These techniques are proven to help students get their minds to equilibrium and remove all the negative energy.
Time management: If you want to save yourself from last-minute chaos, then proper time management is crucial. It can be done by working on flexible schedules, using checklists, and getting rewards for tasks completed under the deadline. With a scheduled procedure, you will be able to save extra time for revision. In times of extreme urgency, consider getting

writing help

to complete everything before the deadline.
Proper use of study time: Preparation time is just for studying, and by studying, it doesn't mean cramming. Make sure you have understood the course and the available material properly. One good way to do that is to get engrossed in what you are learning. Knowledge is always beneficial and would benefit you in every aspect of life. Avoid cramming things, especially before an hour of your test. It is vital to get enough sleep before the test so that all the information you have gathered gets stored in your brain.
Conclusion
Confidence tracking is a useful and proven technique for all people who are preparing for exams. It would help you enhance your understanding and also improve your analytical skills. As giving an exam is all about taking tests consciously, students have the opportunity to improvise their performance through metacognitive strengths.
The research and studies are done through metacognition in order to analyze the importance of confidence tracking among students have highlighted the positive correlation between the two aspects. Other than confidence tracking, a sheer amount of emphasis should also be given to exam preparation. Using techniques listed in the article would certainly help students gain better exam grades.
Furthermore, the listed relaxation techniques also play a significant role in enhancing the strength of individuals. With a relaxed mindset, students will be able to direct their concentration and knowledge in the right direction.