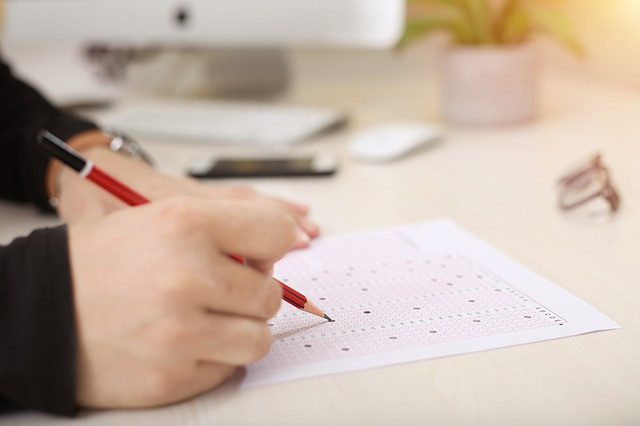 Most people don't know how to handle the pressure that comes with preparing for a test, let alone the exam itself. But don't worry! There are proven and reliable ways to make sure you have more than enough time to prepare. Pay attention to this short guide and never feel anxious about an exam again!
Start Early
Everyone knows they have to start as early as possible, but not everyone follows this rule. Set a starting date and get to work as soon as that day comes. The sooner you start studying, the better it will be for you to master everything in a smooth, relaxed environment.
Get on the Same Page with your Professor
A lot of people fear their professors, but it's best to understand they're regular people like you and me. They want their students to pass exams and not the other way around. Most professors are more than happy to provide guidance as long as you show you are working hard in their class.
Find Your Perfect Spot
Do you need to stay away from distractions? Perhaps, you find you are more relaxed when you are studying at home? If you need to be comfortable to study, maybe you prefer doing it on the couch? As long as you are getting the work done, make sure you are wherever you find it best. Preferably, it'll be a calm relaxing environment.
Join Study Groups
Two heads are better than one! And four can do even more work in less time! But remember, you should get together with people who seriously want to study — not with your friends who only want to have fun.
Practice, Practice, Practice
The more work you do, the easier it'll be for you to remember the material — the better prepared you'll be for your exam. It can look like a lot of work. But once you get used to it, you won't suffer through it. On the bright side, the more work you do, the faster you'll pick up on your mistakes. Hard work always pays off.
Get Plenty of Rest
Even though it may be hard to sleep the night before the big day, make sure to try to get as much sleep as possible. Staying up late to study will do more harm than good — without a good night's sleep, your brain won't function at its best.
The Aftermath: What to Expect and How to Behave
If you struggled with anything on the exam, try to review it with your professor. In college, most lessons are interconnected, so you should avoid having a poor foundation just because you want to rush through the exam.
Make sure you store your notebooks — don't throw them away! They could come in handy in the near future. Try to do the same with most of your books, even if they occupy a lot of space. Put them in boxes if you can.
Take a hard, honest look at your preparation process. Did it work out as you wanted? Did anything go wrong? What changes should you make for your future exams? Take notes and learn from the process. You should also ask your professors to help you with any problem you may find during this stage.
Time to grab your reward!
Relax for a little bit. Go to movies, play video games, treat yourself and go out with friends, you have earned it! If you have other exams soon, take a day or so to refresh, recharge your batteries and get ready to pass more exams.