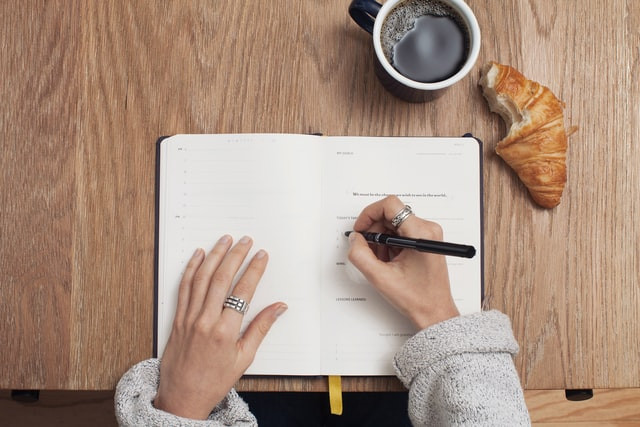 Studying at college or university, you have to deal with a variety of assignments. They are necessary to gain new knowledge, skills, and experience important for your future career. Some tasks may be pretty easy, while others require a lot of time and effort. However, you should challenge yourself because it is when you're developing and becoming better.
Regardless of the major you choose, each discipline has a specific structure and goals. You'll have lectures, practical lessons, internships, and so on. Your professor may use different strategies to test your knowledge, and writing is one of them.
It is not so hard when it goes about regular essays. But the term paper is something the most students are afraid of. It is a voluminous piece that synthesis all your knowledge received during the course.
We're ready to provide you with an ultimate guide to write a term paper. Let's start from the beginning.
Definition of a Term Paper
A term paper is a research document that you write after a semester or year of work. This assignment helps you determine your understanding of the course content and the aspects required by the curriculum.
Writing a term paper has other purposes as well. Working on your task, you delve deeper into the discipline, get acquainted with its main problems and challenges. It also improves your analytical, critical thinking, and writing skills, which are useful both during your studies and after university.
Your professor can assign you a specific topic, depending on the material being studied. Sometimes the choice is up to you, or you can choose a narrower theme from a broader list of options.
Regardless of the title, it would help if you delved in. We've prepared some actionable tips to come up with outstanding writing. You may follow them or send us your "write my essay" message if you need professional assistance. Our authors are eager to share their experiences and help you to boost academic performance.
How Long Is a Term Paper?
There is no universal standard for the volume you should adhere to. It depends on the requirements of your institution.
If you search for this information on the Internet, you will see that different sources offer different data. One website claims that you need to submit a 10-page document, while another writes about 45 pages. This is why it is important to read your professor's requirements carefully.
The volume determines which approach you take to writing. For example, if your paper is short, you need to state your thoughts concisely and clearly, going straight to the point. If it is long, do not fill the pages with hot air, but try to do thorough research and look at the issue from different angles.
Can I Ignore the Length Requirements?
You may write about 10% less or more, but overall try to adhere to the particular number of pages or words. All students are in identical conditions, so your article should be standardized. If you don't know what to write about, ask your professor about additional instructions.
It would also be a great idea to read some examples written by other students or professional authors. Filter out the documents with the same volume as you need and pay notice to the paper writer's structure.
Term Paper and Research Paper - Differences
We understand if you are confused after reading our introduction. If you need to conduct research, why are you writing a term paper and not a research one?
Many students confuse these two types of assignments. But certain aspects indicate the differences between them.
Time Frame
Writing a research paper takes months or even years. It covers various aspects of the topic, up to the development of new strategies and innovative ideas.
The term paper should be submitted by the end of the semester or year. Its content is based on the material covered. Of course, you can use additional resources, but in general, custom term paper assignment is only relevant to the themes you discussed in class.
Goals
The purpose is another crucial difference between the two assignments.
When you work on a research paper, you need to work through the problem and find a viable solution. You are dealing with a hypothesis that needs to be confirmed or refuted.
The term papers have the task of reflecting your knowledge of the discipline. It is more straightforward but influences the final score much more.
What Are Parts of Term Paper?
Each student paper has its structure you should strictly adhere to. It is useful to organize your thoughts and to provide your readers with a clear and understandable text. Here is the list of the main parts you should include in your term assignment.
Cover Page
The cover or title page is necessary to introduce your paper and provide the basic information about it, including your data, professor's name, topic, etc. More detailed requirements depend on the particular formatting style, so read your instructions carefully.
Abstract
This part is something like a short introduction to your paper. It lets your readers understand the overall direction, the issue you explore, and why you have decided to choose this particular theme. If you have additional comments that may be interesting for your audience, provide them here as well.
Introduction
Start your paper with an exciting and engaging statement. The main thing you should know about the thesis is that it is a pivot point of your writing. You build all body paragraphs and the primary research around it.
If you don't know how to write a thesis, you may read some articles or ask for professional help.
Body
The body consists of the main paragraphs. The traditional essay structure includes 3 of them; however, if you're writing a 10-pages or even 40-pages paper, you should change your structure according to requirements.
You should develop your findings, ideas, or arguments, considering the final goal. For example, if your task is to analyze some issues and perceive readers to accept your point of view, you should provide compelling evidence-based arguments. If you need to explore the theme, write down, and develop the main ideas it covers. Make sure each paragraph is devoted to one aspect only.
Results
This part is of great significance because you should show particular progress. Have you accepted certain things about your topic? Have you changed your view from the moment you started working on the piece? Any insights you've gained you should describe in the Results section. If you're not satisfied with them, you can explain the reasons here as well.
Discussion
It is a conclusion chapter where you can wrap up. You should analyze your text and provide readers with the next steps one should follow to continue one's research on the subject you're working through.
As an unusual essay conclusion, the discussion doesn't contain any new information.
Main Tips to Write a Killer Term Paper
Make Sure You Have Enough Time
Do not hope that you will complete this task in a day or an hour. Some students make the mistake of starting paper right away. This is a beginner's mistake. You may think that if you have already written a few lines, this indicates significant progress. But these proposals will be weak, meaningless.
Any work takes time. Think of it as a project with specific goals. You can split a task into multiple milestones and set a deadline for each one.
If you realize that you cannot write this piece on time, hire an experienced writer. The more experience you have, the faster the process lasts.
Start by Creating an Outline
So, you've gathered enough information. We understand if you don't know what to do next and what your first step should be.
Get a sense of control with a paper outline. This is your plan that describes all stages of the process. It also helps you organize your time and information.
In the end, you can come back to this plan again to check how the final version matches your initial expectations. If you have developed a high-quality outline, you can quickly determine which aspects of the document are needed and which are just filling the space.
Use a Strong Tongue
You should write the term paper competently. You have done the research, collected enough information, analyzed it. Any of your doubts will indicate a lack of professionalism.
This is why you need to keep an eye on your writing style. Formal academic writing involves an active voice, professional vocabulary, and no fluffy words. You don't need to write something that doesn't make any sense for the main task.
Don't Forget about Proofreading
Remember, we said that writing a term paper is long and complicated? Most students hate this. They spent a lot of time writing all sections of the article and do not feel like proofreading the entire text.
But if you have not yet encountered academic writing, you may not imagine how many mistakes a text can contain. Even if you are a very literate person, you may not notice some typos and occasional flaws. Of course, this does not make you incompetent, but readers can lose confidence in your paper.
Proofread the piece very thoroughly and carefully. Wait a few days before doing this; your brain should not be tired.
How to Make a Term Paper Outline
An outline is the part of the writing process that deserves a little more attention.
Use it as the guiding map that is always ready to point you in the right direction if you get confused.
There are several ways to design an outline, and you can download different templates from the Internet.
Some methods are suitable for people who like to organize all information in a coherent plan. But if you are a creative person, you can also choose a suitable template for yourself. For example, a mind map.
An outline is not something that your professor will check, so you don't have to worry about the exact format and details. The main thing is to make sure that you fully understand the content and use it for your writing.
How to Write a Term Paper Proposal
Even before you start researching a topic and writing, you need to prepare a college term paper proposal. This is a document that will help you defend your idea in front of the professor. Even before starting the main work, you will submit this proposal to get approval.
You need to show the importance of this theme by including recent data with correct links. Why do you think your piece will correlate with the course syllabus? How is it useful for you and your fellow students?
Set goals for your college assignment and organize your ideas into one article. This will let the professor know that you have understood the assignment correctly.
It's okay if you fail at this stage. It is needed just so that the professor checks whether you are on the same wavelength and can provide you with any further instructions.
How to Start a Term Paper
So, you received confirmation from your professor, came up with a topic, conducted initial research, and made an outline. What's next?
Try to narrow down your topic. You need a learning perspective that allows you to organize and structure your thoughts.
Create bait for your readers. Have a brainstorming session and write down different ideas: rhetorical questions, anecdotes, statistical facts, etc
Come up with a thesis statement. If you cannot summarize your article's main idea in 1-2 sentences, you need to return to the first step and think about narrowing the topic.
Check out the style requirements. Your piece must be in a standardized format. Below you will learn more about APA format and others.
Do more research. You can go deeper because now you know your goals better. Use quality and trusted sources only.
Write the first sentence. If you worry too much, just start. You may delete the first sentences later, but don't look for a perfect moment: start as soon as you have enough information.
How to Finish a Term Paper
You may think that the conclusion chapter is not so important because it doesn't provide your readers with any new information. However, each section has its tasks and goals, so don't relax too early.
The last paragraphs should provide an answer to a fundamental question. This question is "So what?". Just imagine your regular reader who finishes the text and doesn't understand what is next. Was your text just a pleasant evening reading? Is it one more piece to improve academic performance? Or is it something more that was created to contribute to the field you've studied?
If you don't have strict instructions from your professor, you can decide on your own. Think about questions your work creates, and provide the audience with steps to follow.
Term Paper Format
All college and university papers must be standardized. The requirements are the same for all students regardless of their educational institutions. If you plan to pursue a scientific career, you'll deal with these standards all the time.
Formatting is not the most straightforward task because you need always be concentrated on some details that seem to be useless for you. It is clear why you should develop a unique thesis statement, but some students can't get why they should use the particular font type or double-spacing.
That's why formatting is one of the most popular writing services. While you're working on tasks you like, the professional author and editor provide you with quality formatting.
Several styles are typical for the modern scientific society. Let's look at them to get a basic understanding.
Term Paper APA Formatting
If you are studying psychology or other social sciences, the APA format is your choice. Here's a shortlist of the main things to consider:
White A4 sheet 8.5 x 11 inches.
Times New Roman or other easily readable 12 point font.
Double spacing for all text.
1 "margins on the left, right, top, and bottom of the sheet.
Indent the paragraph by 1/2 inch.
The first-page heading, which includes the capitalized running head and the page number.
Term Paper MLA Formatting
The MLA style is the preferred guideline for dealing with the humanities such as English and Literature, Arts, etc. Some of the features of this style are:
Times New Roman, Arial or similar, 12 point font.
Double spacing for the entire document. Get rid of single or one and a half intervals.
Enter your contact details and instructor in the upper left corner.
Take care of 1 "padding on all sides of the sheet.
Add your last name and page number to all pages in the upper right corner.
Align the title of the article in the center. Don't use bold, italic, quotation marks, underlines, etc.
Align the entire article to the left.
Indent all paragraphs to the right 1/2 inch.
Term Paper Chicago Formatting
Chicago or Turabian styles are used when it goes about the law assignments. The requirements are similar, but there are some differences as well. Take a look at this list:
Times, Times New Roman 12 pt font.
1-inch margins on all sides.
Double-spacing.
Left-justified text with a ragged right edge.
12 inch indent for the first sentence of each paragraph.
Provide page numbers in the top right corner.
Of course, we can't provide you with all the format requirements in this article. You should have an official relevant guide with all details and examples to follow. Ask your professor if you have any questions. And don't forget about correct citing, it is necessary to avoid plagiarism.
Social Issues Topics
The main arguments for and against the death penalty.
What is more important: national identity or globalization?
Social isolation and its consequences.
Should church and state function together?
Could modern advertising be dangerous?