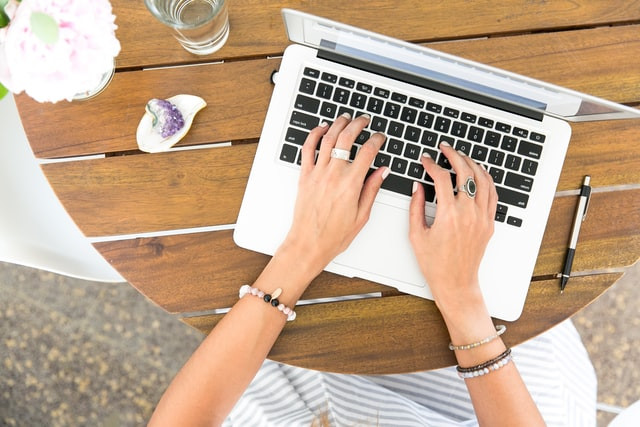 The life of a student in the university is not complete without writing academic papers. This is because it is a necessary tool used by lecturers and professors to test the knowledge of their students. Professors also use academic writings as a way of knowing how much students can express their opinion over an idea and write about it logically.
Writing an academic paper seems to be a challenge for many college students. A lot of students find it difficult to write these papers because they do not know the right steps to follow. Writing an academic essay successfully is one way of guaranteeing good grades in college. With this article, you will be able to know how to write a strong academic paper for publication.
What Is an Academic Paper?
An academic paper is a paper written with the sole purpose of convincing readers of the paper about a certain idea or a specific solution to a particular problem based on objective evidence. These papers are usually used for scholarly publications and in higher institutions.
An academic paper is not an essay based on personal opinion coupled with a lot of emotion and grandiosity. Instead, it is a type of writing that is formal and unbiased with a clear point of view gotten from correct and well-sourced research. It is not about what you think about an idea but what facts and figures say about it.
Academic writings can be in form of an essay, research paper, literature review, research proposal, or thesis and dissertation. The process of writing a successful academic essay involves thinking critically and investigating the evidence and data gotten to persuade your readers about the main idea.
Academic paper writing can only be successfully made when there is a thesis statement. A thesis statement should express the main idea in your academic writing so we can tell what your essay is all about. It should also show your point of view and answer the research questions you have generated for the writing.
Discovering the thesis statement is the most important process in writing an academic paper. Everything else in your writing should support your thesis statement. There is a lot involved in writing a paper such as reading previous articles, conducting in-depth research of scholarly articles, revising and planning, and so on to create a perfect paper.
How Do I Write an Academic Paper: Main Points
To know how to write a good academic paper, there are important guidelines that must be followed to be able to achieve a successful paper. These steps to follow through on how to write an academic paper are important because they will help captivate your audience and also award you great evaluation scores.
Choose a subject to write on
An academic essay cannot be written when there is no subject matter to write on. The first thing to do for a successful writing process is to select the subject on which you want to write about. You have to generate a topic for discussion. This is done by figuring out a subject idea you are most interested in. Some professors make it easy by giving a list of options to choose from.

Ensure that the subject you are choosing for your writing is not vague. Select a more concrete idea or question to write about. This makes it easy for you to understand the main idea of your writing and also engages your audience better.
Curate ideas to guide you through your paper
Once a subject is chosen, working with structures steps will guide you through your academic writing. Brainstorm on the opinions, questions, and all necessary information needed for the subject topic you have chosen.

This process helps you to further understand all you need to do about the topic and to keep all of your information about the subject topic together. Through this, you have an idea about what to do and how to go about it.
Do extensive research on your subject matter
The process of carrying out extensive research when writing an academic paper is constant till the very end. To be able to write a successful essay, you have to keep on making research because it is from this research you can get your facts. Your research has to be reliable and should mostly be from other scholarly papers and academic journals for more credibility.

There has to be a structured plan on how to go about your research and you have to ensure that you follow the plan structure out. In doing your research paper, ensure that you write down the sources for reference purposes and also to be able to go back to them if need be.
Find out your thesis statement
Academic writing is usually entailed in a thesis statement. This is because the statement encapsulates the main idea of the paper. Through your thesis statement, the goal of your writing should be easily understood. Every other thing you include in your research paper must support and point to your thesis statement.
Structure an outline
For successful academic writing, an outline has to be created to properly guide you and to make your writing process easier for you. A very detailed essay outline will save you from stress when you have to write a real paper so ensure that your outline carries the important details. The outline helps you achieve organized work and aids your writing process.

The outline should follow the structure of your work which must have an introduction, the body parts, and the concluding part.
The introduction must carry the thesis statement and important information about what the paper is about concisely. The body part contains paragraphs explaining the ideas that support your writing. The conclusion is a real short part that summarizes all that has been written.
Create the first draft following the outline
Based on the outline made earlier, create your first draft including your introduction, the body parts, and the conclusion. Ensure that you do not have any form of plagiarism in your article and remember to add the following:
A title page that has your name, date, class, and title on a separate page.
Double spacing using Times New Roman at 12-point font.
Number the pages.
Using a margin between 1 – 1.25"
Edit
Once you are done with the first draft, edit your paper to fit all grammatical rules and correct spellings. Make corrections where necessary to give your article a more befitting look and ensure that all that was provided in the outline is critically followed.
Proofread
This should not be done immediately but after some hours or a day's break so that you will be rereading the article from a refreshed point of view. In this way, you can easily pick out mistakes and see where to correct them. You look out for grammar and spelling errors better this way.
The Best Outline for a Strong Academic Paper
To write a very good paper, three structures need to be entailed in your writing. The academic writing must contain an introduction, the body parts, and a conclusion.
An introduction
Academic writing must have an introduction that is very engaging and captivating to the audience. This part introduces the audience to the main idea and the point of view of your work. The introduction must be clear and orientating to your audience. Your introduction should end with the thesis statement.
Body parts
These are written in paragraphs and they address the topic sentence and further explain the thesis statement. Each paragraph in the body part elaborates on ideas that support the main idea, including figures and facts, examples, statistics, and so on in a logical manner. There must be a connection between all paragraphs.
Conclusion
This is an important part that gives a summary of the ideas stated in the body paragraphs to further buttress the significance of the thesis statement. The conclusion has to also clearly show the connection between the ideas earlier stated. Finish your writing with a very catchy conclusion.
Tips On How To Successfully Write an Academic Paper
The following tips for writing academic papers will help you achieve a strong academic paper for publications if thoroughly followed.
Understand the primary goal of your academic article
To avoid confusing your audience or readers, you must comprehend the main idea of your academic writing. The basic goal is to provide direction for all other aspects of academic writing. Knowing your main aim will also help you decide how to do your research and what to look into. This is the first thing you should do after deciding on a subject.
Consider how you can keep the audience's attention
When reading your academic writing, your audience should not be bored or uninterested, therefore make sure the writing is interesting. Your writing has to be creatively formal so that your audience understands your main point and is also fascinated by your research paper. You have to know your readers and things they will like to see in an academic paper.
Your point of view must be clearly seen
The role of the thesis statement cannot be overemphasized as it clearly states the point of view of the writer. You have to ensure that your thesis statement is not confusing or ambiguous. It has to be a strong statement that heavily carries your point of view undoubtedly. Your audience should be able to tell all that the research paper is about from your thesis statement.
The thesis statement needs to be focused on
Once your thesis statement is perfectly created, ensure that all the paragraphs in the body parts of your paper support the thesis statement. This is how to write a successful academic paper that is focused on a point of view. Focusing on the thesis statement helps the writer to stay away from information that is not important or relevant to the study. The thesis statement gives a theme to the academic writing.
Your academic paper has to be structured and orderly
This is why you need to have an outline before you go ahead to write your paper. All you have to write in your research paper has to be connected in an orderly manner having an unbreakable flow. Each paragraph has to be connected to the previous one to give your academic essay a beautiful sync.
Carefully carry out your research from reliable sources
Your research must be carried out with reliable sources so that you do not put your audience at risk of using wrong information. Make sure that your sources are also properly cited in your writing according to the format given by your professor.
Format your work according to the requirements of your work
In writing a successful academic work, ensure that you follow all requirements as stated by your thesis supervisor. Format your work so that it is following all that is required by your professor. Following the format given plays a large role in the assessment process and can reduce your evaluation score if not duly followed.
Adopt a writing style that is clear and easy to comprehend
Your writing style for the essay should be straightforward. You have to avoid using ambiguous sentences or sentences that are too difficult to comprehend. Ensure that your work is very easy to read and is free from all forms of spelling errors, grammatical errors, and wrong information.
What To Avoid While Writing an Academic Paper
Avoid expressing your idea at the end of the thesis
When writing academic papers, make sure you do not express your main just when you are concluding the paper. This will be a total waste of time for your reader if they have to wait till the end before they can know your point of view. It has defeated the purpose of the thesis statement.
Do not get information from just random sources
Avoid digging up information from just any sources without confirming if it is a reliable source. This is because this can misinform your readers and also reduce your evaluation score if you do not extensively research your work.
Having an introduction that does not address your argument
Having an introduction that does not address your argument or point of view is a terrible way how to start an academic paper. If your audience is not able to know your point of view from your introduction, then the purpose of the introduction has been defeated.
Plagiarism (not providing an in-text citation)
To successfully write an academic essay, ensure that you avoid plagiarism at all costs. Plagiarism is an act of using the work of another person without acknowledging the source. Not providing in-text citation in your paper can term you as a cheat and also affect your grades. It is an act that is frowned at.
The processes and tips explained in this article will guide you on how to write a successful academic paper and give you the perfect result desired if carefully followed.
FAQ
How to start an academic paper?
You start an academic paper by introducing the main idea of the essay to the audience clearly and interestingly. Your introduction must carry your thesis statement which embodies everything there is to know. It must be engaging and interesting also.
How long is an academic paper?
There is no specific length expected for academic writing. The length of your essay is determined by the requirements of the professor in charge of it. Most professors specify the number of words needed in the paper and this will determine how lengthy it is going to be.
How do you distinguish the parts of an academic paper?
The parts of academic writing are distinguished by the introduction, the body paragraphs, and the conclusion. The introduction stirs the interest of the reader by giving them an idea to follow through, the body paragraphs go on to explain the idea and support the argument, then the conclusion gives a summary of it.
How do you write a good academic paragraph?
A good academic paragraph has to start with the topic sentence and elaborate on the thesis statement. Starting a paragraph with the topic sentence is a good way of letting the reader focus on what is being written about.