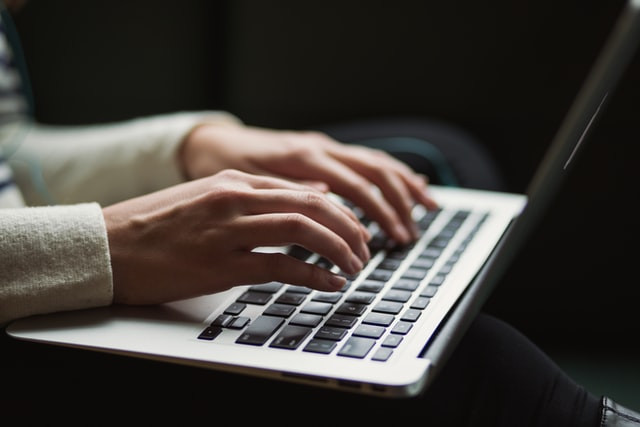 Being a student, you need to deal with various assignments to earn good grades and gain new skills. It goes not about writing essays or capstone projects only. You need to format all the documents appropriately.
It refers to how the content is laid out on the sheet and how it is visually organized. Depending on the particular assignment, your main task is to conduct research, describe some events, develop new insights, etc. But it would help if you didn't forget about the font selection, font size, spacing, columns, lists, and so on. It is also essential to provide correct quotations because it is necessary to avoid plagiarism.
The concrete mechanics of how the words and sentences appear on the page depends on your major. Students who study business, economics, sociology, linguistics, psychology, and other social sciences deal with the APA style. And if you're going to become a historian, you should be able to work with the Turabian.
What is Turabian Paper?
Turabian Paper Style was created by Kate Turabian, especially for students. Kate was the dissertation secretary at the University of Chicago and knew that most people were concerned with writing papers. So, she used the Chicago style of writing and refined the rules specifically for history paper writing. As a result, the new style doesn't include some relevant aspects of publishing, but there are still some essential similarities with the Chicago format. Turabian is sometimes used in other disciplines as well.
When you receive the assignment from your professor, you shouldn't define the style yourself. If the one wants you to come up with a paper formatted somehow, one will provide you with direct instructions to follow. You'll also need A Manual for Writers of Research Papers, Theses, and Dissertations (9th edition) that includes all rules.
Of course, this document is pretty voluminous, so we want to provide you with the necessary information along with the Turabian paper format example.
When Do You Need to Use Turabian Paper Format?
Now, when you know that some academic papers have to be formatted, you may have a question: "when should I use the Turabian (or any other) style?"
It is not obligatory for the regular essay, case study, book review, etc. Students use the formatting style with research papers, theses, dissertations, lab reports, and other scientific papers. If you're unsure whether you should format your document and your instructions don't contain this information, it would be better to ask your professor.
Essential Student Paper Sections
The first thing you should understand is that any academic paper should be structured. You can't just deliver a draft without a transparent organization. Even if some requirements are not necessary since you're not going to publish the article, your professor expects you to provide a good quality document, and it needs a powerful structure.
Each style has its peculiarities, and that's why you shouldn't just follow the familiar plan if you have worked with, for example, an ASA paper format only. Below you'll find the essential information related to the Turabian requirements.
Title Page
According to this style, your student paper should include a title page or insert the title on the first page of your document. So, read your professor's requirements attentively if you want to save your time. If one needs a title page, follow the next recommendations:
Center the title a third of the way down the sheet.
Provide your name, class data, and the date a couple of lines later.
End the title line with a colon to place the subtitle on the next line below.
Each line of the title page should be double-spaced.
If you're working on the thesis or dissertation, it is essential to check the most relevant guide since there are different practices for these formats. Pay attention that there is some difference with the MLA style paper heading requirements, so you shouldn't follow the structure you've already used when using this format.
Main Body
It would help if you capitalized "headline-style" all titles you mention in the main body (or any other parts of the paper).
Treat titles with italics or quotation marks depending on the type of work you provide. For example, when it comes to books, you should italicize their titles, and when you're writing about articles and any other shorter works, enclose their titles in double quotation marks. There are also particular requirements related to poems, plays, etc.
"Block" the prose quotation when it consists of 5 or more lines. You can indent the entire phrase with the specific tool or offset it using a font that differs from the surrounding text.
Reference List
Providing the list of sources, you should label its first page with words "References" or "Bibliography" depending on the style you use, e.g., author-date style or the notes and bibliography style relatively).
There should be 2 blank lines between the label and the first entry. And only 1 blank line between the remaining entries.
You should list the sources in alphabetical order (depending on the first word, it can be the title of the book, the author's name, etc.)
If you have multi-author entries, you should use "and" instead of an ampersand.
Don't provide URLs when it is possible to provide DOIs.
If there is no concrete page number, indicate section, note, volume, equation, and so on.
Check the official guide or the successful annotated bibliography sample to understand what you should do when you have two to three authors, four to ten writers, etc.
Footnotes and Endnotes
When you provide any notes, you should number them starting with "1".
Superscript note numbers, place them at the end of the sentence or clause, after punctuation (only the dash can be an exception).
Ensure all note numbers are full-sized and followed by a period (you can also superscript them in the notes). Don't raise note numbers.
Format the lines within a footnote flush left. Add commentary after source documentation when it is necessary.
Headings
While the Chicago citation manual and the Turabian one don't include concrete requirements for headings and subheads formatting, you can follow some recommendations:
Headings and subheadings should have a consistent and parallel structure.
Begin subheadings on a new line and distinguish them by font-size.
Each level of your hierarchy should be clear.
If you need to differentiate the levels of subheads, you can use typestyle, italics, or boldface and flush left or centered placement on the page.
There shouldn't be more than 3 hierarchy levels.
Don't use periods to end subheadings.
There is a system of five heading levels developed for Turabian, but it is optional, so you can decide on your own whether to use it (until your professor doesn't provide you with direct instructions).
Tables and Figures
After you reference any data for the first time, you should position them as soon as possible, for example, after the paragraph where you describe them.
Using figures, provide a short explanation or a caption directly after its number.
Use the "credit line" to cite the figure's source and table data at its bottom. If it is applicable, cite it after the caption as well. However, you need to distinguish this line from the caption with parenthesis or other types of writing.
As you may understand, it is impossible to provide all requirements to the content structure in one article since there are various options, exceptions, possible solutions, etc. You can find many useful tips on the Internet, but there are only two things that may help you: the official guide and the good A-level Turabian research paper example.
Cite Your Sources Correctly
The first thing you should understand is that regardless of the style you adhere to, you should let your audience know that you've used data from elsewhere. And, of course, it is vital to show them where they can find this information.
Turabian style papers can include 2 citation styles. They are different, but they have the same final goal.
Notes and Bibliography Style
This style can be used in all student programs that work with the Turabian or Chicago manual of style format.
The only exception is book reviews when you need to prefer the author-date style.
When it comes to the notes and bibliography option, you need to use footnotes or endnotes to redirect readers to the data's source. It is also possible to provide a bibliography, but you may avoid this if you cite all sources in full in your paper.
Book
Bibliography: Flynn, Gillian. The Gone Girl. New York: Crown Publishing Group, 2012.
Footnote: 1. Gillian Flynn, The Gone Girl (New York: Crown Publishing Group, 2012), The New York Public Library.
Shortened Form: 2. Flynn, Gone, 12.
Journal Article
Bibliography: Stegmeir, Mary. "Climate change: New discipline practices promote college access." The Journal of College Admission, no. 231 (2016) 44-47.
Footnote: 1. Mary Stegmeir, "Climate change: New discipline practices promote college access," The Journal of College Admission, no. 231 (2016) 44-47.
Shortened form: Stegmeir, "Climate, 45.
Author-Date Style
When it comes to the author-date style, you need to use parenthetical in-text citation and a reference list to provide the audience with the information about sources you refer to. Generally, you need to include the writer's last name, the year of publication, and the referenced page numbers. Take a look:
Book
Reference: Flynn, Gillian 2012. The Gone Girl. New York: Crown Publishing Group.
In-Text Citation: (Flynn 2012, 12.)
Journal Article
Reference: Stegmeir, Mary. 2016. "Climate change: New discipline practices promote college access." The Journal of College Admission, 231: 44-47.
In-Text Citation: (Stegmeir 2016, 45).
Newspaper Article
Reference: Bowman, Lee. 1990. "Bills Target Lake Erie Mussels." Pittsburgh Press, March 7, 1990.
In-Text Citation (Bowman 1990).
Website
Reference: Astra Taylor "How the Biden Administration Can Free Americans from Student Debt", November 23, 2020, link to the website.
(Taylor, "How the Biden Administration Can Free Americans from Student Debt").
7 The Most Important Tips to Write a Paper in Turabian
Of course, the students' routine can be very dull. You receive new assignments every day, and your enthusiasm can disappear sooner or later.
However, it would help if you always kept your final goal in your mind. Do you want to become the best student in the class? To come up with an outstanding article and publish it in a famous journal? To impress your professor? You can't succeed with these goals just with your inspiration: you need a clear and consistent system.
That's why we want to provide you with tips from our expert authors. They were students as well, and they know what challenges you face. When you have an opportunity to learn from someone else's experience, don't miss this chance.
Always Start With Requirements
We know that we repeat this advice all the time, but it is the key. You're a student, and therefore your paper might not be as good as the document written by a professional author. But it would help if you showed that it is now flawless because you lack some knowledge and experience, not because you don't pay enough attention to the formatting or any other details.
It is crucial to understand for sure what your professor wants from you. If you have never worked with formatting, such words as "margins", "intends", "spacing", "references" and others may sound very strange. Of course, you can follow the sample, but it won't help you understand the point. And your instructor will mention this very quickly. So, don't be too lazy and don't skip the requirements. For example, if you have some questions you don't understand some aspects of the task, don't hesitate to ask the instructor or one's assistant.
Organize Your Work Process
Writing a research paper, thesis, dissertation, or any other type of student's assignment is very challenging. You need to find a lot of information, look for various sources, check whether they are trustworthy, analyze the data, and compile well-structured documents. It will take you enormous time and effort if you don't organize your work process.
You should know all its stages. Develop a plan, divide the whole process into several milestones, set your deadlines for them. Ensure that you have enough time for the formatting. Most students focus on writing and forget about the last stage, which is no less important. That's why it is necessary to organize the schedule: it will help you not miss the essential stages.
Read Several Samples
You can easily find the paper formatted in Turabian style, but it doesn't mean that you should follow it unconditionally. We have mentioned that there is a current, the 9th edition, and it means that some documents published online may be formatted according to previous editions.
That's why it is important to read at least several samples and check the dates when they were posted. Use various sources as well since there are websites that publish untrustworthy information to attract more users.
Rely on Proofreading
There is one more milestone you should include in your schedule. It goes about proofreading. Once you have finished with the paper, you feel happy, and you want to deliver it immediately. However, don't hurry. If you plan your time well, you still have several days before the deadline. And you can use them to your advantage. For example, you can take a short pause and get back to your draft with a fresh mind. Please read it to ensure that the content and the style meet all your requirements. When writing, you may miss some mistakes and typos, extra parenthesis or lack of a comma, etc. The final reading will help you to come up with a flawless document. It is also useful to ask for feedback from your friend, fellow student, etc. You may miss some aspects the other person can quickly notice.
Use Modern Tools to Simplify The Task
Modern students are fortunate. Your parents had access to the Internet, but it wasn't so easy these days. Everyone has a smartphone or a tablet now and can find any information one needs in a couple of minutes. Moreover, you can even study online, using various software tools, such as a title page generator, thesis statement creator, a bibliography maker, and so on.
These tools won't come up with a unique paper for you since people are still smarter than programs. However, they deal quickly with the automatic task when there are clear instructions that don't need creativity. All you need is to choose your writing style and upload the information the tool should proceed. Enjoy the cut edge progress!
Ask For a Professional Help
A lot of students definitely can't call the formatting their favorite part of the writing process. When you're dealing with research, generating ideas, or analyzing information, it can be creative. Besides, it develops your skills, and you notice it. But how can margins or single quotes make you a better writer?
If you feel this task takes you a lot of time and effort and doesn't make any sense, you can hire a professional author who will help you come up with a decent paper.
One can write it from scratch for you or proofread and edit your draft. Our experts deal with various formatting styles all the time, so they know the current requirements and academic standards. Devote these free hours to your work, hobbies, friends, or assignments that seem more attractive.
Avoid Plagiarism
Your paper shouldn't contain any plagiarism. Even if it goes about 10%, it can be dangerous not for your academic performance only, but for your future career as well.
Anytime you use one's ideas or citations, you should format them appropriately.
You can't just get inspired by the famous researcher's works and provide your thoughts without credits. And you also can't paraphrase the quotations in your own words.
If you're unsure whether your paper is 100% unique, use the free software to check it, or order the plagiarism report to receive documental proof that it suits all standards.