Originally published Jul 05, 2017, updated Apr 29, 2021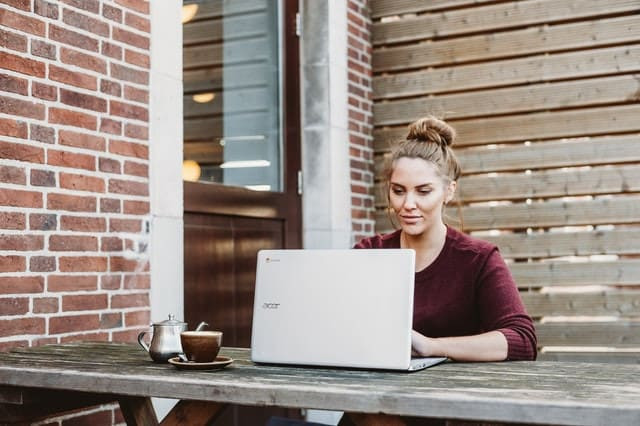 So, what actually is an APA style format? Well, it is a publication manual of the American Psychological Association (APA) with a set of formatting and citation guidelines. These guidelines help the writers acknowledge other writers', researchers', or authors' work. The guidelines also include a manual on how to structure and format a paper. Formatting for students, who are new to this style, can seem difficult at first. But once you get the hang of it, you can follow the guidelines without putting in too much effort. So, now let's put the spotlight on some general APA guidelines.
Guidelines to Follow in an APA Format
Paper Size
Do you have to submit a hard copy of your assignment in APA format? If so, make sure you have used standard white paper that is 8.5 x 11 inches in size.
Line Spacing
Once you are done writing your paper, make sure it has a line spacing of 2.0. Do not add additional space after or before paragraphs.
Margins
Before you print it, ensure the page margins are set to 1 inch on all sides.
Font
You are allowed to choose a font style from a variety of options. These options include 11-point Arial, 11-point Calibri, and 12-point Times New Roman.
Page Header
The page header appears at the top of the page. Make sure the header contains the page numbers in the right corner of each page in student papers. Additionally, the page header should have a running head, and page number on the top left corner for professional papers.
Indention
When formatting your paper in APA style, indent the first line of each paragraph to 0.5". However, this does not apply to Abstract.
Citations
To follow an APA Format 7th Edition, you need to follow the method of in-text citation:
The author's last name and publication year are written in brackets at the end of the sentence before the full stop. Here is an example: John Kennedy faced several foreign crises (Grisham, 2002).
There is no need to include the page number in your in-text citations if you are not quoting any material directly.
When quoting another work, the page number should be incorporated with an abbreviation "p.".
If the work you're quoting is on more than one page, use "pp." and use an en dash between the page numbers. Here is an example: (Grisham, 2002, p. 99) or (Grisham, 2002, pp. 99-101).
If there is more than one author, the citation will be (Grisham, Jones & Lee, 2004) or (Grisham & Lee, 2004).
For quoting direct work, use quotation marks. Here is an example: According to Grisham (2001), "video games lead to more aggressive behavior in children" (p.99). Or, Grisham (2001) found "video games lead to more aggressive behavior in children" (p. 99). Or "video games lead to more aggressive behavior in children" (Grisham, 2001, p. 99).
For long quotations, start your quotation from a new line without quotation marks. Also, make sure the entire paragraph is indented 0.5" from the left margin.
If the source of your direct quotation does not have page numbers, pick a substitute such as a Table or Paragraphs. Here is an example: Grisham (2001) found that spending too much time playing video games can lead to problematic behaviors in children (paras. 2-3) or (Table 2).
Reference List
A complete reference for each of these citations should be included in the reference list at the end of your paper. Besides, make sure your reference list is in alphabetical order and follows the formatting:
For Book: Author's Last Name, Initial of the First Name. (year of publication). Book Title. Publisher.
Example 1: Grisham, A. (2001). The Impact of Video Games on Children. Wiley.
Example 2: Grisham, A., & Lee, D. (2001). The Final Message. Sage.
For Journal Article: Author's Last Name, Initial of the First Name. (year of publication). Article Title. Journal Title, Volume (Issue no.), Pages. DOI.
Example: Jones, A. (2009). The Impact of Immigration on Children. The Journal of Mental Health, 2(8), pp. 89-93. DOI: https://doi.org/10.1109/
For a Website: Author's Last Name, Initial of the First Name. (Year and Date of Publication). Title. Publication. URL.
Example: Green, A. (2008, May 1). Dealing with Anxiety. Science Today. https://www.sciencetoday.com/dealingwithanxiety/
For a YouTube Video: Author's Last name, Initials [Channel name]. (Year, Month Date of Posting). Video title [Video]. YouTube. URL.
Example: John, M. [Vsauce]. (2014, May 4). Overcoming Your Fears [Video]. YouTube. URL.
While listing down your references, ensure the following:
The first line of every full reference should be flush left.
The additional lines of each reference should be indented.
Use 2.0 line Spacing.
More than one reference of the same author should be in chronological order from oldest to newest.
Ensure you make the right use of capital letters, comma, and italics when formatting your references.
Sections of a Research Paper in APA Format
Now that you are aware of the APA citation and formatting rules, let's have a look at the sections that your paper must include:
Title Page
This is the first page of your research paper. It includes:
Title of the paper;
Author's name;
Institution name;
Course name and number;
Name of instructor;
Assignment submission date.
Abstract
The abstract comes right after the title page. It normally includes:
Purpose of your paper;
Hypotheses;
Method and instruments used;
Information about participants;
Key Findings;
Conclusion.
Make sure your abstract is between 150 to 250 words. This means you should only include necessary details in this piece. It will help the reader know the extract of your paper.
Main Body
The formatting of this section depends on the type of paper. For instance, a lab report contains:
An introduction;
A method section;
A result section;
A discussion section with a conclusion.
A dissertation normally contains the following sections:
Introduction;
Literature review;
Methodology;
Results (presentation of research);
Discussion (Summary, Implications, and Conclusions).
For more specific information on what to include on the body, check with your instructor.
References
The last section is the reference page. Make sure you follow the right APA style guide that is mentioned above. Also, always start your references from a new page with "References" written on top of it in a center.
Bonus Tips to Follow
Breaking the formatting into manageable steps can help you format your APA paper efficiently.
Do research first: It is always recommended to research the topic you are writing a paper on. Read various sources and note down the relevant ones. This will help you create an outline. Once you have an outline, it will be easy to transfer the information you have into the sections. Moreso, it will also help you keep track of the citations you will be using.
Write your abstract last: Although it appears at the starting of your paper, it is suggested you write it last. Since it includes the summary, write it after you have finished writing. This will help you know what exactly you have to write. Hence, writing an abstract will be a quick process.
Use the correct subheadings and language in the body: The paper's body has few section headings, but don't forget to add essential levels of headings. For example, the significance of the study, hypotheses, background of the study, etc. These subheadings depend on the type of paper you're writing.
Besides, use the past tense, past perfect, or present perfect tenses throughout. And, make sure you don't use contractions. For instance, write it does not, rather than it doesn't. In short, make sure your language is formal.
Use a citation tool: Since it is important to record all references, using a citation tool can be helpful. It is a great way to organize your references and cite them correctly.
Don't forget to proofread: Once you have finished writing your assignments, always read them for proofing. You can also install Grammarly or use Hemingway App to proofread your work.
All in all, formatting a paper is not too difficult, all you need is the correct information. So, make sure you know what formatting style you are required to follow. Even APA has a few styles, such as APA 6th and 7th editions. If, at any point, you feel sick, have a look at some sample papers or APA paper templates to get an idea of how to get it done.